I wasn't always a huge fan of specialty beer. After a long and grueling day in a hot kitchen the last thing I wanted to do was "think" about the intricate flavours of a beer. No fancy IPA, or sour Belgian Ale or double dry hopped whatever. I just wanted a beer I could trust, and I wanted it cold. But after tasting this delicious brew, I've been converted to the dark side of specialty beer.
How It all started
When I moved to the Netherlands I was immediately next door neighbour to the beer king – Belgium. And of course it would be ridiculous to not at least try some of the world famous beers from the area. Belgian beers are, also in the Netherlands, a lot more affordable. This was the spark to my double IPA adventure.
When people are passionate, it's contagious. And our good friend Jonathan is passionate about good beer. When I first met him I told him my favourite beer was Jupiler and he immediately looked offended. (For those that don't know Jupiler is sort of like the Budweiser of Belgium, a generic mass produced beer, but still a great easy drinking beer).
I replied with "I'm a simple man and I don't need fancy beer". But the IPA missionary came prepared with a secret weapon – The Delta IPA from Brussels Beer Project. It was this beer with its clean, crisp and ridiculously well balanced taste that really put me over the edge. Little did I know, I was one step closer to the discovery of the double IPA.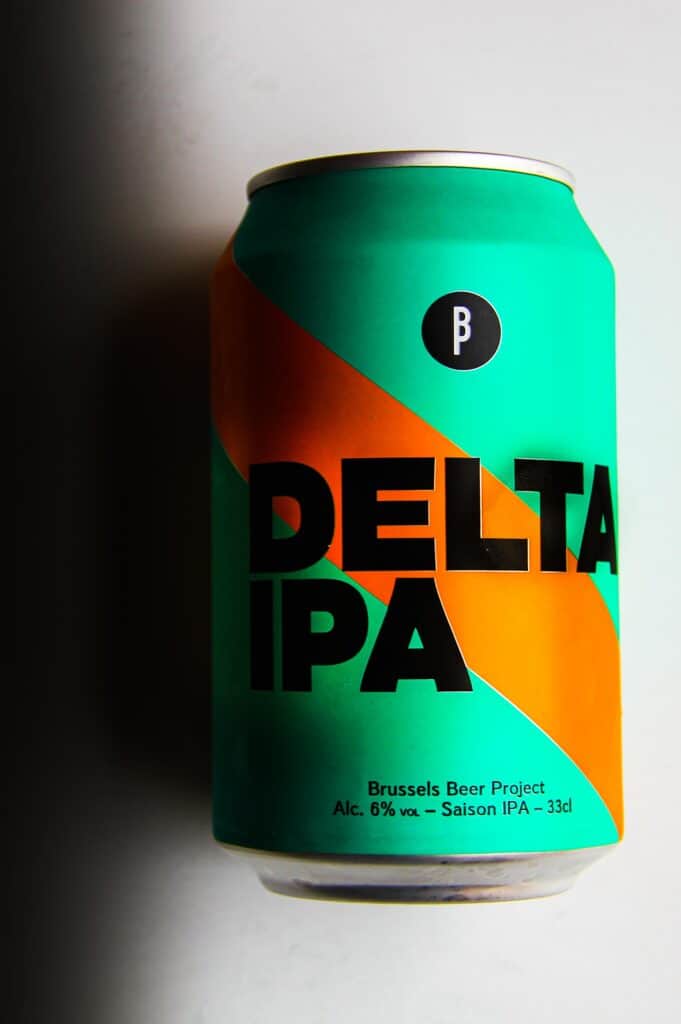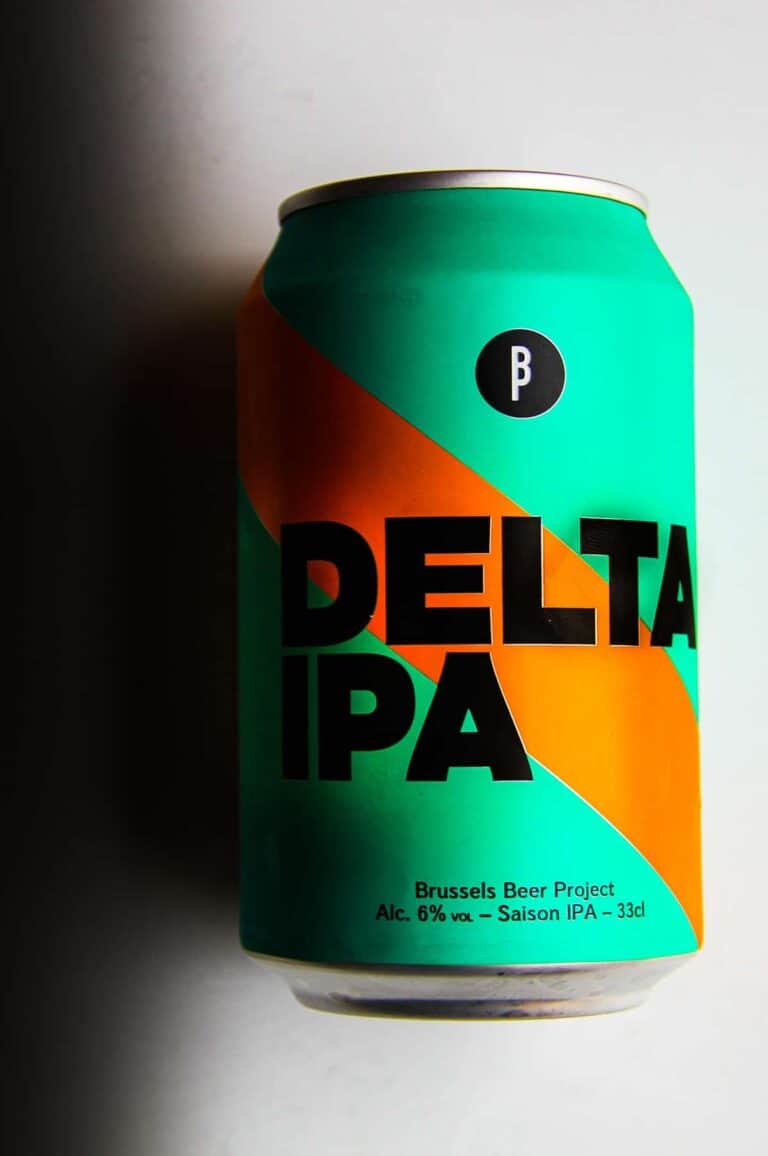 One of my favourite places to visit in Brussels and the solid recommendation of our beer guru Jonathan, is the Brussels Beer Project. It was started in 2013 by two beer fanatics Olivier & Sébastien, who wanted to shake up the oldschool Belgian scene with some new style. The brewery is full of creative and extremely delicious beers with over 40 different brews each year.
They currently have an online store that ships to anyone in the EU. Although if you get the chance, you really have to check out the brewery itself in Brussels.
A fun place to visit, and the place that keeps me sane during the lockdown is Keepin it Hoppy in Maastricht. It's a super tiny specialty beer shop run by Dennis who drives great lengths to find the rare beers. He sometimes drives 8 hours to another country just to pick up a few super special crates of beer!
With over 300 different beers from micro and nano breweries, Dennis knows his beer. It was here that I was introduced to the magic of double IPA beers, and my all time favourite – Liquid Cocaine.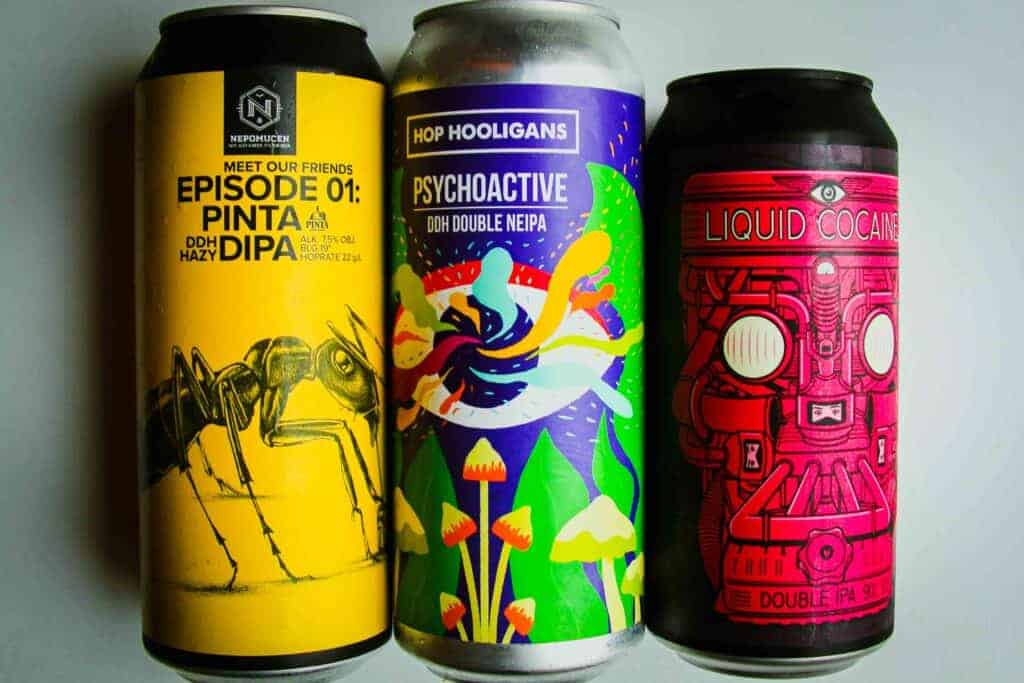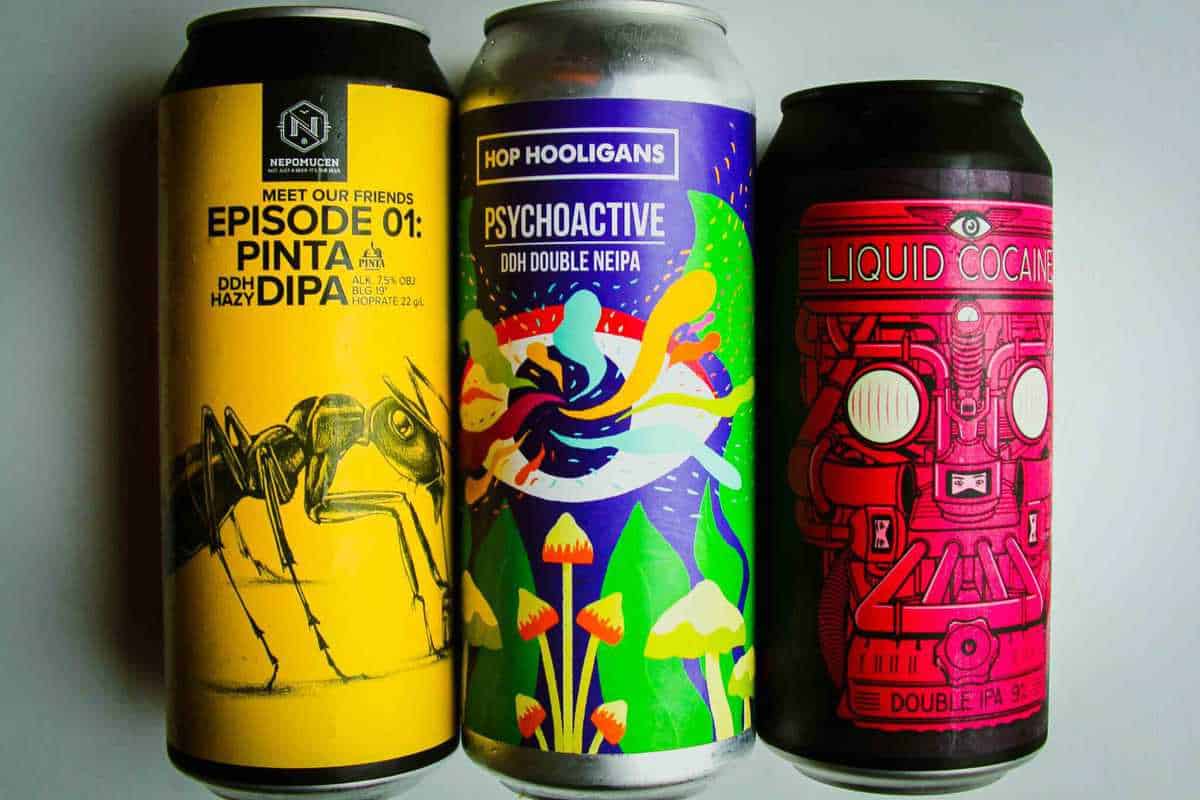 The best part about his shop is that most beers are kept cold in the fridge, and ready to drink. According to Dennis, IPAs and double IPAs start to lose their flavour of the hops as early as 3 weeks after the production date. To combat this, he keeps the IPAs refrigerated and doesn't stock too much so the beers are always fresh.
What is a Double IPA?
Basically, a double IPA is a relatively newer style of IPA that is even hoppier and higher alcohol than the usual IPA.
It's also called an Imperial IPA and the brew makers use typically 2x or even 3x the amount of hops and more malt. The result is intense and strong, but a properly made double IPA is incredibly balanced.
My Favourite Brew
This double IPA from the Mad Scientist brewery in Budapest is my favourite beer right now. It's intensely hoppy with strong complex malty flavours and incredibly well balanced. This is such a fun beer and the label and logo are hilarious.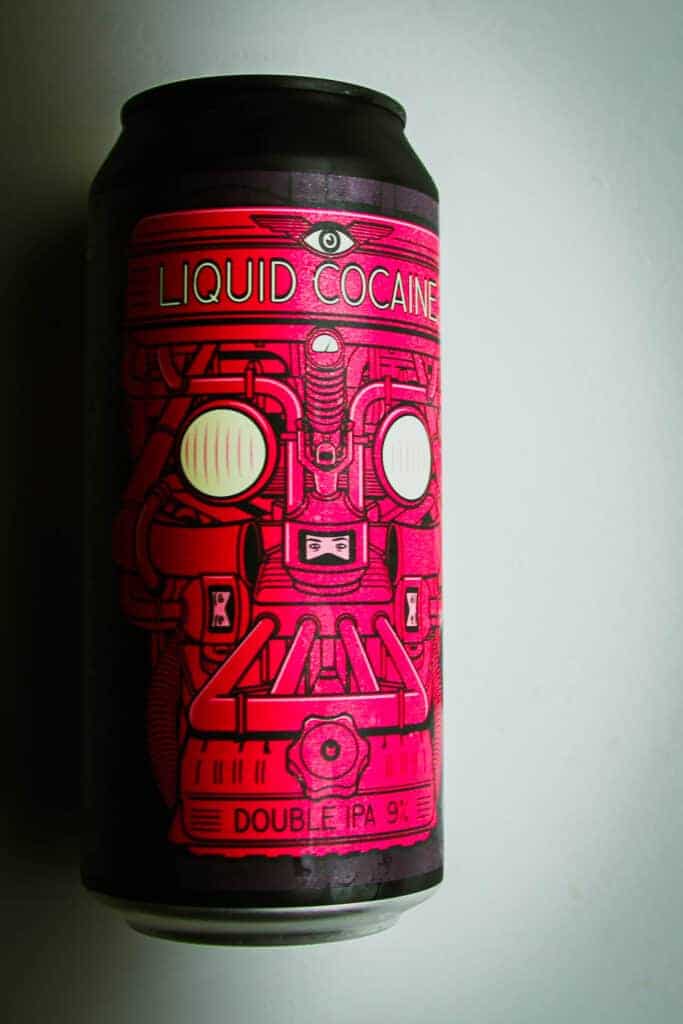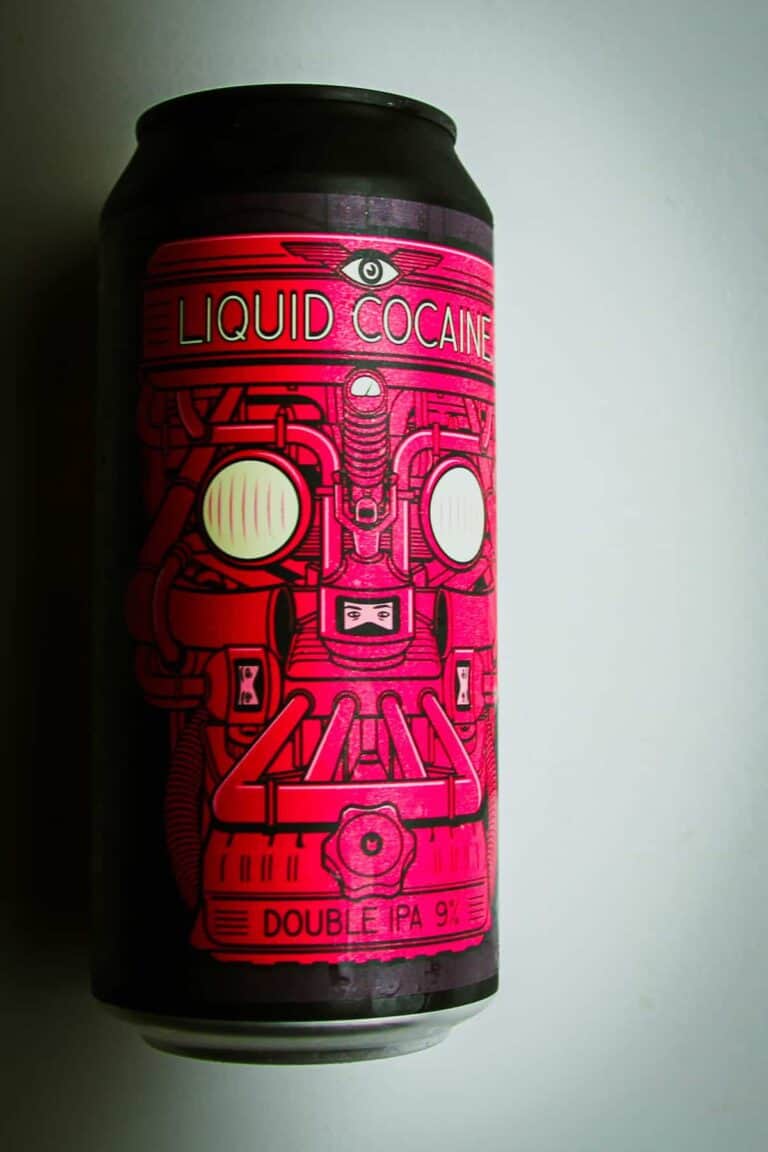 What's the deal with cans?
Cans prevent flavour-destroying light from ruining the brew where a bottle reduces only some of the light. Cans prevent oxygen from entering the brew more effectively than bottles and this oxygen is also bad for the brew.
Beer cans are lighter so it's easier to transport and less emissions are wasted transporting the beer. They can also be recycled more efficiently.
Conclusion
If you like IPA beers then you'll probably love a double IPA. And if you live in Maastricht or the surrounding region and like beer then definitely go visit Keepin it Hoppy and grab a cold brew.
If you've had another double IPA or must-have beer let me know in the comments!