So it's not actually going to cure you of COVID19, but it definitely has some positive health benefits. This mango smoothie is packed full of vitamin C and antioxidants to charge your immune system to full power.
I don't always eat healthy so taking a smoothie for breakfast is one of the easiest ways to get a little extra nutrition in my life. And it tastes so good I had to share it!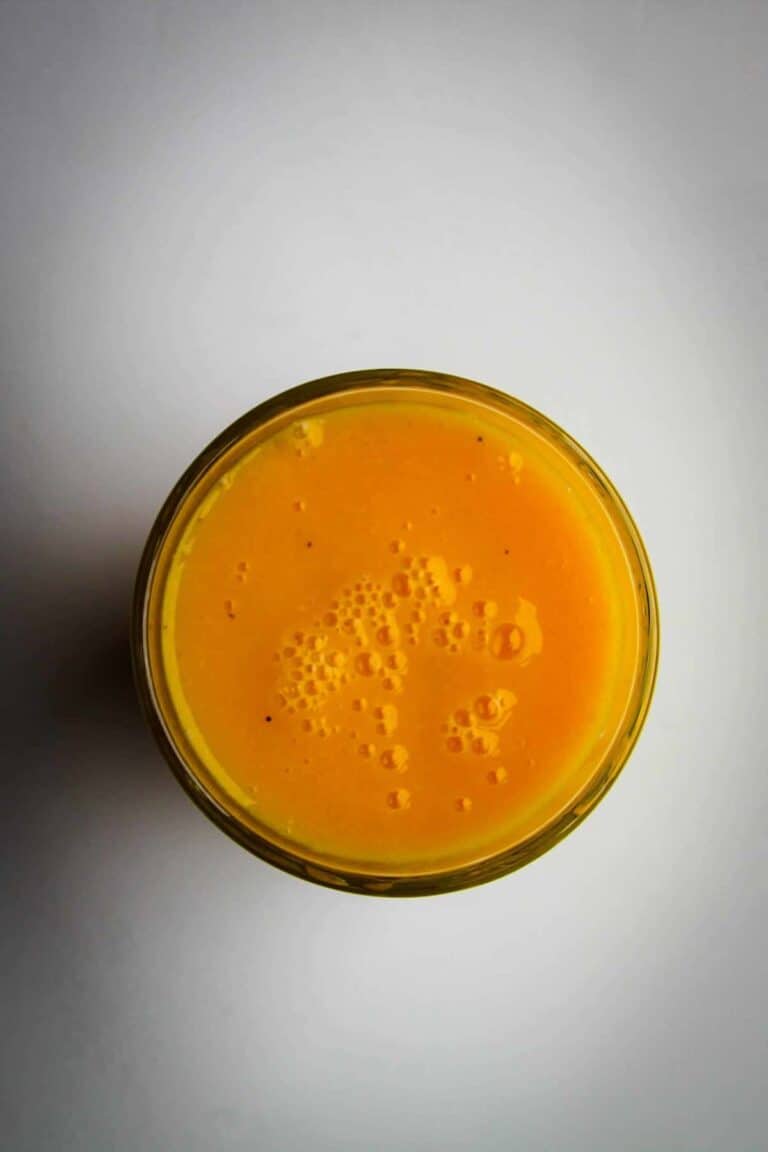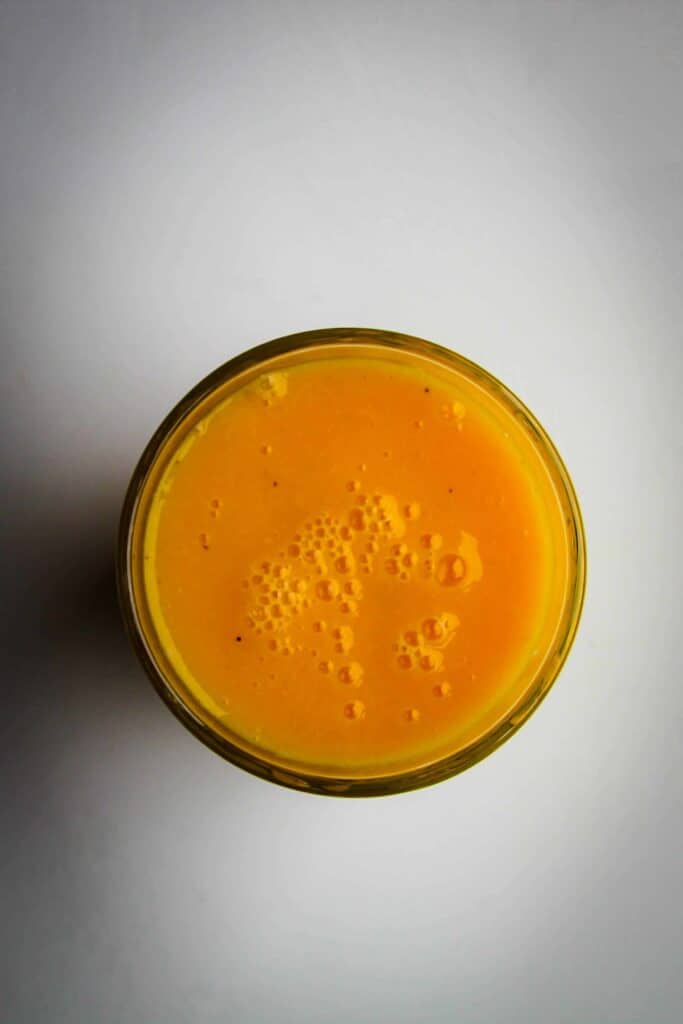 Did You Know This About Mango?
Mango is very good for digestion because it contains a group of digestive enzymes called amylases. Theses enzymes break down carbs into sugars and make it a lot easier to digest a big meal.
Because of mango's enzymes, some cultures actually use mango to tenderize meat. The enzymes in mango work to break down proteins in the meat, making it softer and less chewy.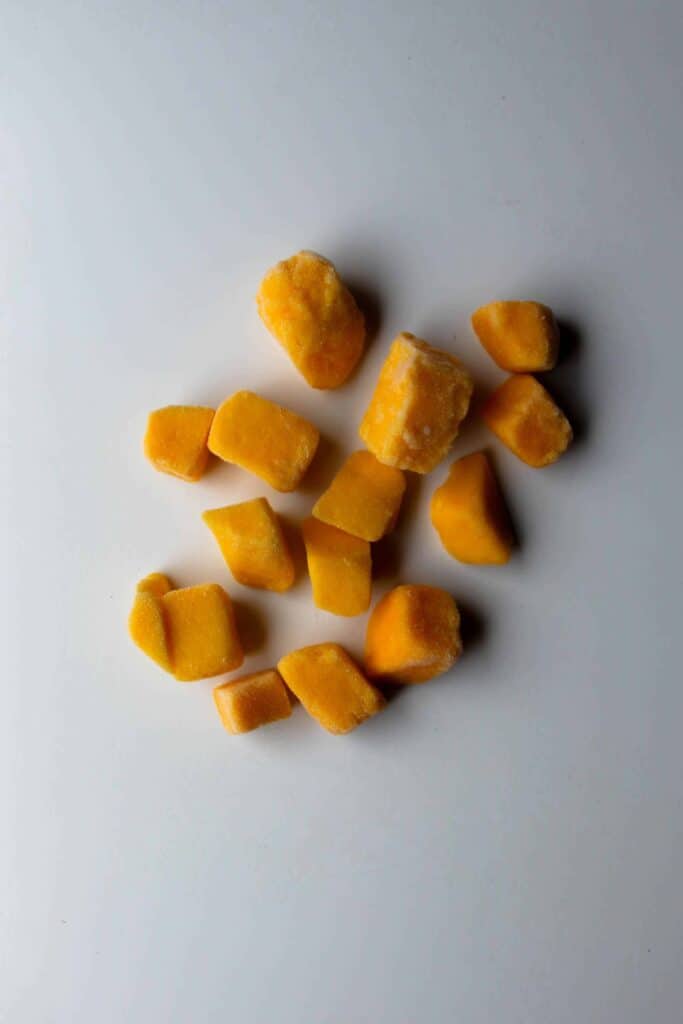 Vitamin D
A new study has shown that vitamin D deficiency has actually been linked to COVID19 infections. This is of course new research and has not been proven yet but definitely something to consider. It certainly can't hurt to take a few extra vitamins!
We take Vitamin D supplements with this mango smoothie which help to boost immunity and something we lack when we don't get enough sun.
Ginger
Ginger is healthy for many reasons. It aides digestion, acts as an anti-inflammatory, helps with nausea and is even known to kill parasites! That's why it's traditional to serve sushi with pickled ginger on the side – it kills dangerous parasites.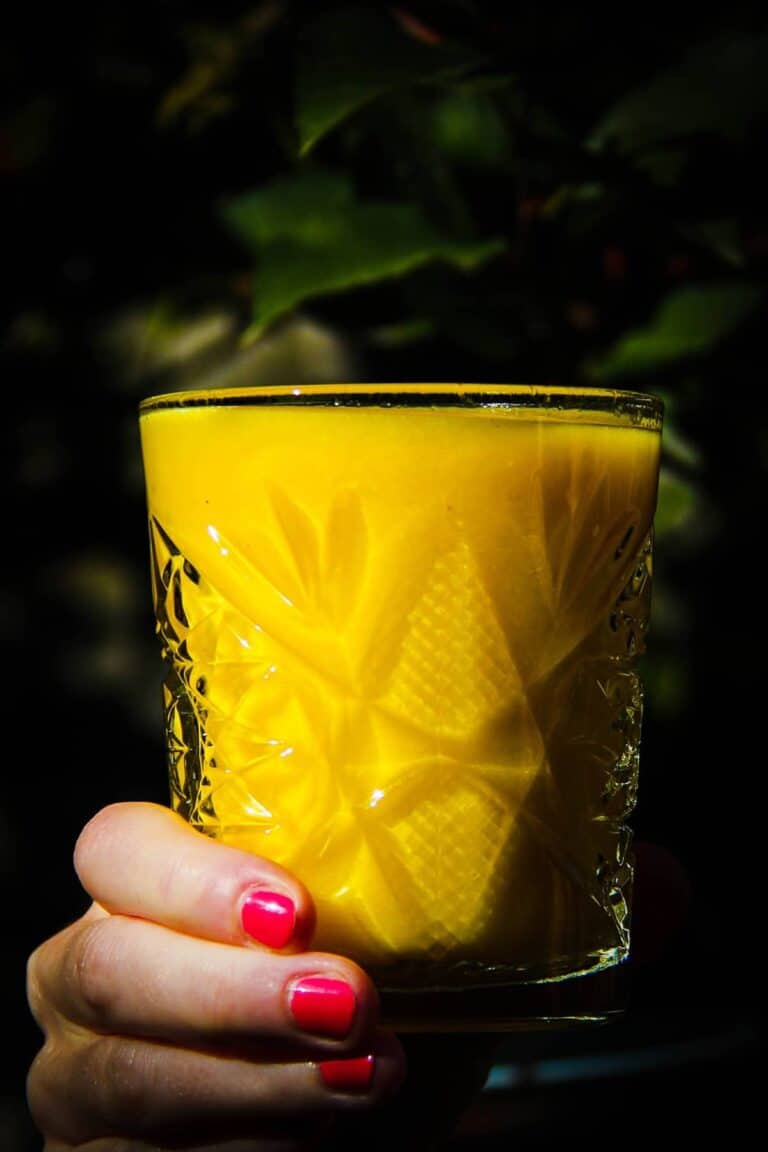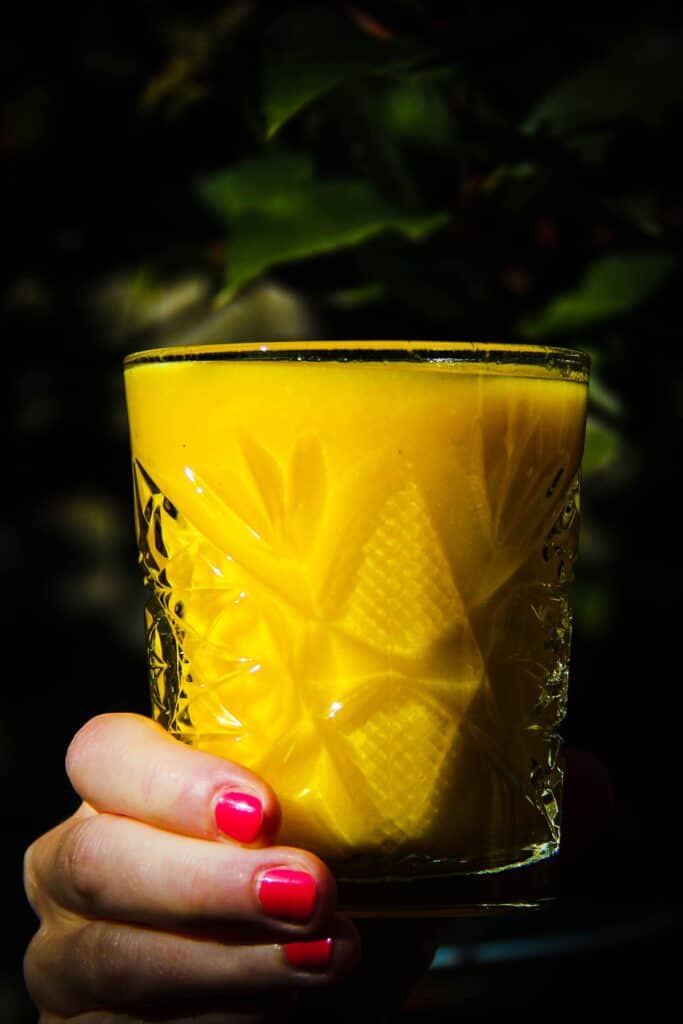 Honey
Good quality, local honey has been anecdotally said to help with people's allergies. The idea behind it is that the bees gather pollen from all the local flowers that would normally give you allergies and get you used to the ingesting the pollen of these plants.
Honey is also good for controlling coughs and has been seen in some studies to be more effective than over the counter medicine!
What You Need To Make This
A hand blender or stand blender is all you need to make this delicious smoothie. If you need a good hand blender try this one. For a stand blender I love Vitamix.