Inspired by my love for the nostalgic Five Alive soda, this salmon ceviche is cured in orange, grapefruit, lemon and lime juice for an ultra-refreshing summer appetizer.
Fresh citrus, creamy avocado and crunchy cucumber are a few of the ingredients that pair perfectly with the deliciously soft texture of the marinated salmon.
And I know that for many amateur cooks, preparing raw fish at home can seem like a daunting task.
But no stress, I'm here to help!
As a chef with a completed Hospitality Management Degree, multiple Safe Food Handler's certificates and over 15 years of experience working in restaurants, I want to share with you everything you need to feel confident with making ceviche at home.
It's a wonderful dish and maybe one of the best ways to enjoy fresh salmon but there are a few simple steps to take to ensure you really nail it.
Read on and you'll be preparing ceviche like a pro!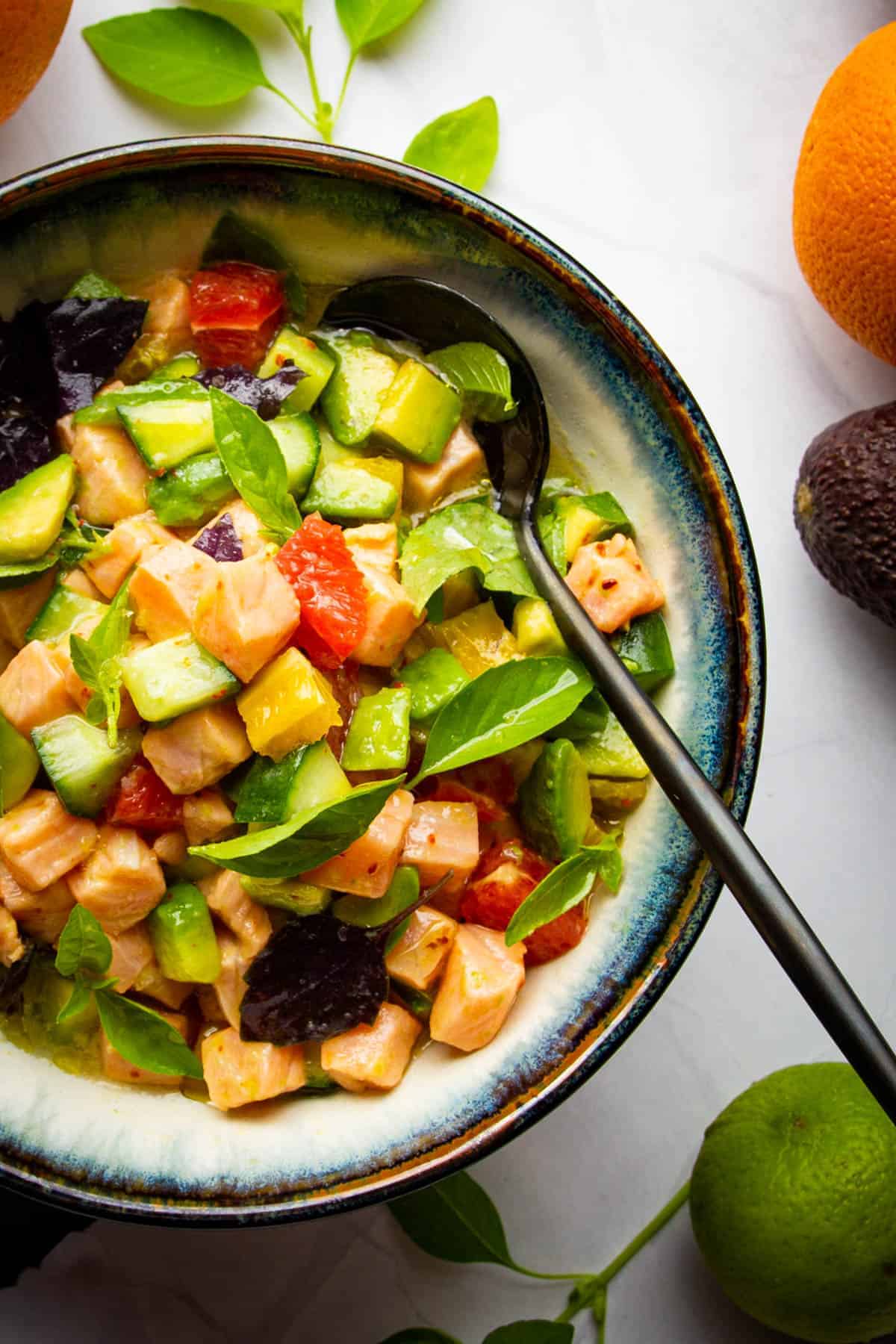 What is Ceviche?
Originating from Peru, ceviche is normally made of raw white fish that's marinated in an acidic ingredient until the texture of the fish appears "cooked".
Ceviche cannot be made without the addition of acid. When prepared well, ceviche is light, refreshing and highly desirable, especially on a hot day.
Classic preparations require longer marinating times of anywhere from 2-4 hours but modern-day recipes marinate the less. As people have become more accustomed to eating raw fish from the popularity of sushi, serving a more raw ceviche has become more trendy in the restaurant world.
Anywhere from 15-30 minutes is the sweet spot for marinating ceviche because this gives the perfect contrast between raw and "cooked" fish. If you marinate for over 2 hours, the texture of the fish will start to become dry and flakey, at least with smaller cut pieces of fish like in this recipe.
Is it Safe to Eat Raw Fish?
The short answer is: it depends.
Any raw prepared food such as ceviche, sushi, undercooked eggs or even salads may contain dangerous pathogens that can give you food poisoning or cause infection. Pregnant women or anybody with a weakened immune system should probably stay away from ceviche.
This is a risk that most food lovers take because when prepared properly the risk is low.
How to Make Stress-Free Ceviche
You don't have to live in fear because there's an easy way to make ceviche or any raw fish a lot more stress-free and it's really simple.
Freeze it.
Freezing fish for more than 7 days will significantly lower the risk of parasites in your seafood. 7 days is the safest bet, but the exact time and temperature from the FDA are as follows:
Freezing at -4°F (-20°C) or below for 7 days,
OR
Freezing at -31°F (-35°C) or below for 15 hours, for
24 hours.
Keep the Fish Cold
So freezing the fish will effectively remove the danger of parasites but bacterial growth is just as dangerous.
That's why it's important to always keep the fish cold and consume it on the same day.
Work with clean tools, clean cutting boards and clean hands to minimize the risk of introducing bad bacteria.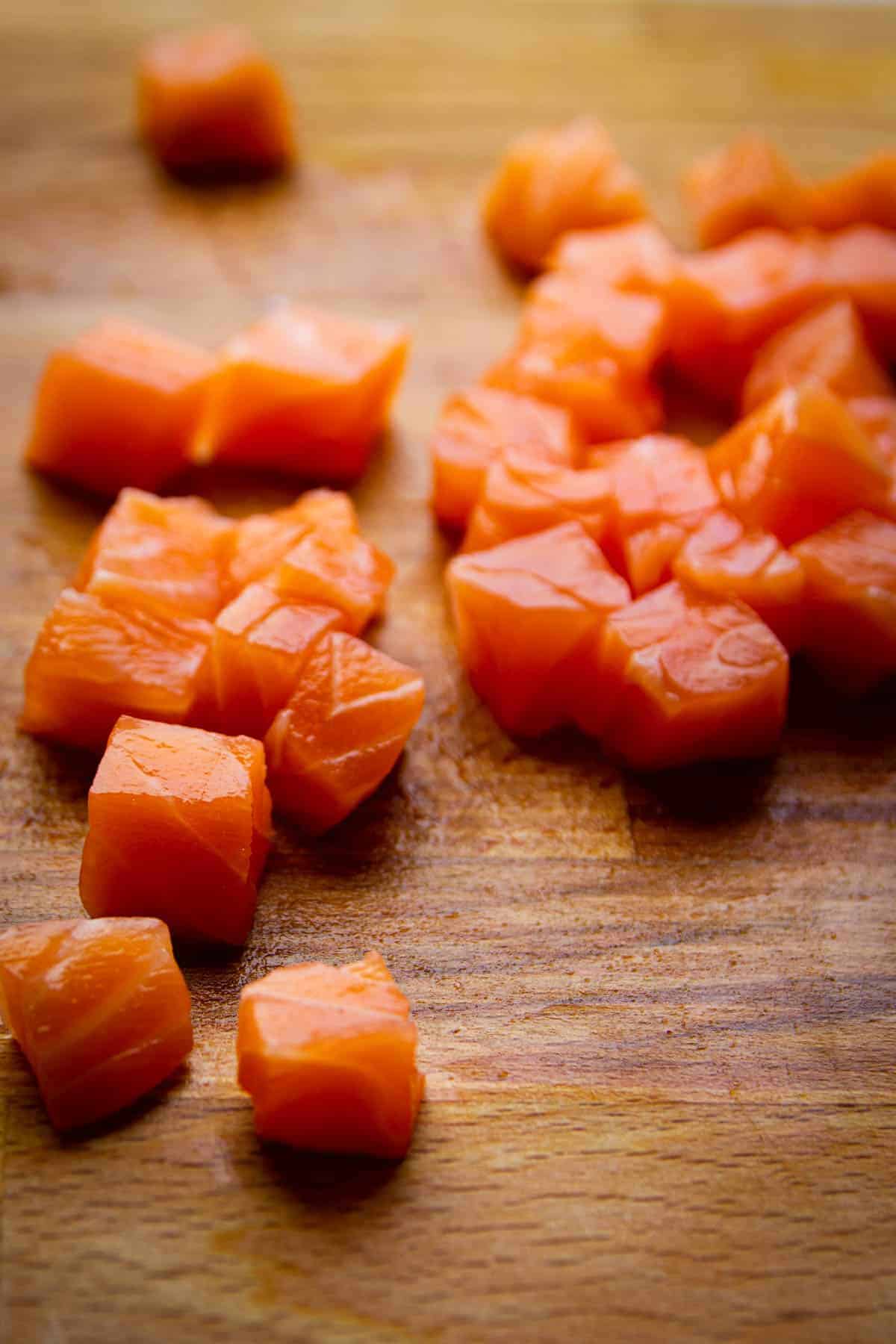 What Does Sashimi Grade Actually Mean?
You might have heard that you should buy "sashimi" or "sushi-grade" fish but what does that actually mean?
Well, nothing actually!
Sho Spaeth of Serious Eats explains in his guide to eating raw fish at home, that these terms are essentially just marketing terms used by fish sellers to encourage customers to buy more fish.
But I'm not saying that your local fishmonger is trying to fool you. These labels are decided by the fish provider and each operates differently. This is why it's important to find a fish supplier that you trust.
Although the term doesn't have any actually grading system, I'd still recommend asking for sashimi-grade fish because this is still the best way to get the freshest fish without catching it yourself.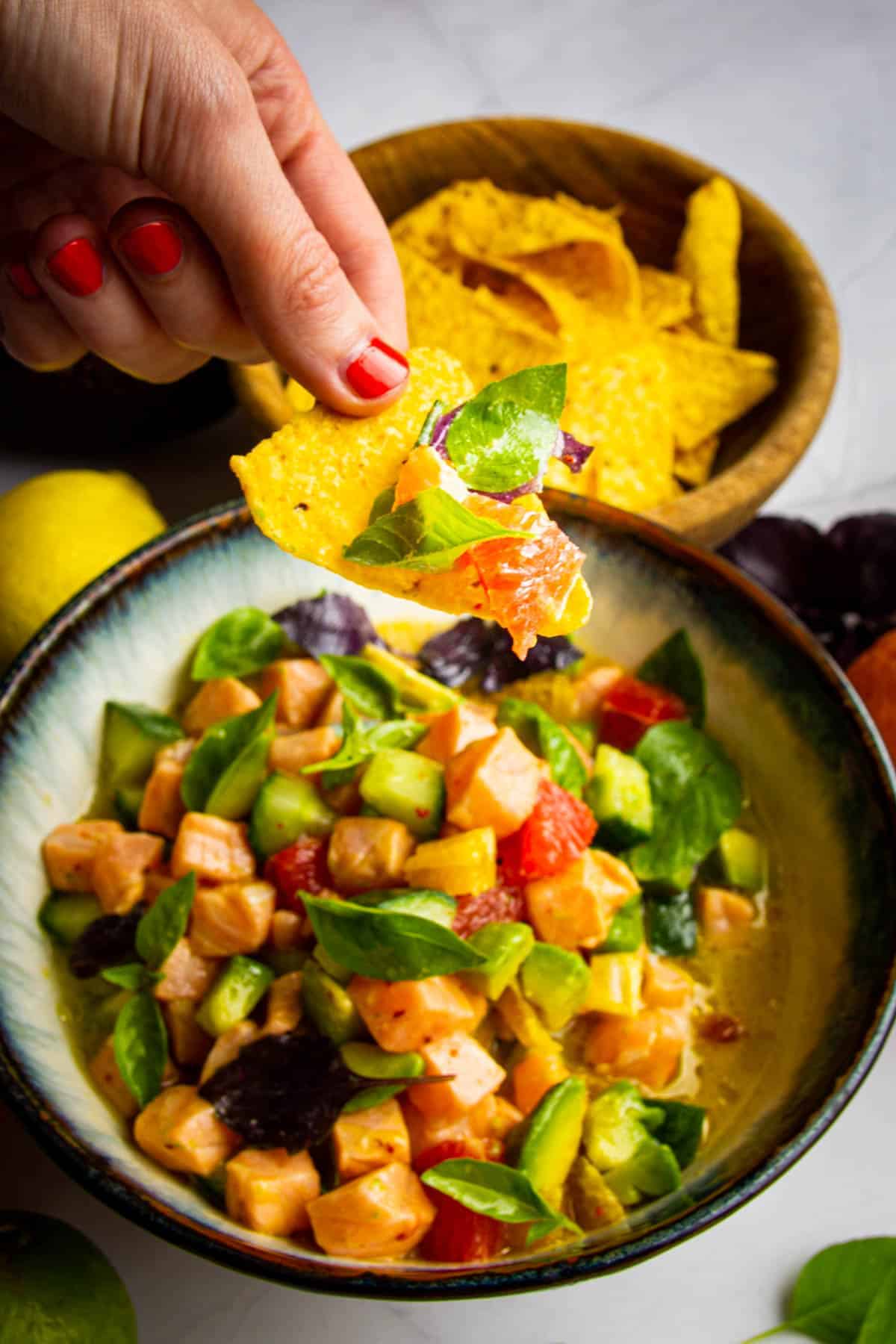 Five Alive Salmon Ceviche Ingredients
This dish uses citrus and basil which are inspired by one of my favourite soft drinks growing up – Five Alive.
Let's break down some important ceviche ingredients:
Salmon – This is not traditionally used in ceviche but because it's widely available for most people, I think it's a good fit. Plus, because of its popularity, salmon is usually the freshest fish and that's exactly what we want if we're serving it raw.
In terms of other types of fish to use instead of salmon, I'd recommend red snapper, sea bream or tuna.
Stay away from halibut, cod or swordfish because they tend to be party grounds for parasitic worms. (Sorry for the bad news!)
Citrus – You can mix and match any type of citrus you want, but make sure you use lemon or lime as you'll need the acidity to cure the fish. I used a mix of grapefruit, orange, lemon and limes but if you can find it, bergamot, kaffir lime or blood orange will make it extra special.
Sugar – A very, very small amount that can easily be omitted. A little trick I learned while working in Paris which makes the fish taste a little extra nice.
Cucumber/Avacado – Two of my favourite vegetables to add to ceviche. The avocado adds richness which is delicious with acidic fish and the cucumber gives it a fresh crunch. These two ingredients need to be added at the end otherwise they'll turn mushy.
Basil – I'm using 3 types of basil that grow in our garden – lemon basil, purple basil and Genovese basil. You can use whichever you can find.
Aleppo Chili – A little goes a long way. If you can't find Aleppo chili then regular chili flakes will do, just use half as much.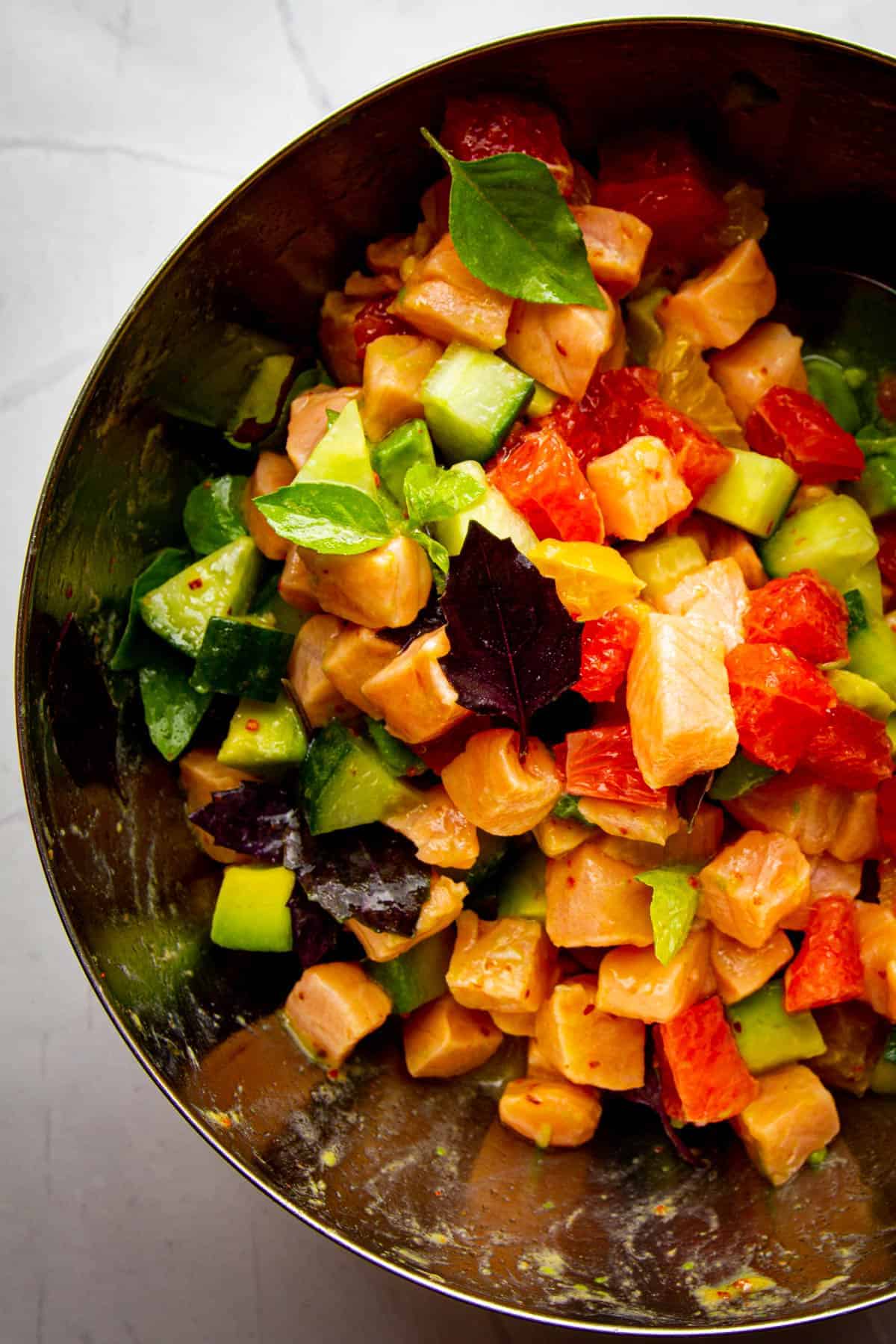 How to Make this Salmon Ceviche
Here is a quick summary of how to make this salmon ceviche:
Freeze the fish for at least 7 days to eliminate the risk of parasites.
Marinate the fish for 30 minutes in the citrus juice and chili.
Strain the fish from the juice but reserve the juice.
Add the rest of the ingredients and mix gently to avoid breaking the delicate fish and avocado.
Serve with tortilla chips and eat right away!
Tips for the Perfect Ceviche
Don't season the fish with salt before marinating otherwise it may end up dry.
Freeze your fish for 7 days in the freezer to significantly reduce the risk of parasites or ask the fish supplier if it's already been frozen. 
Carefully mix the ingredients in the bowl to prevent the ingredients from being crushed.
Keep the fish cold at all times and serve immediately. You can also freeze the serving bowl and keep the ceviche colder for longer.
How Long Does Ceviche Last?
Ideally, ceviche should be eaten on the same day.
The next day the ceviche will absorb too much of the citrus juice which will change the texture and make it a little too sour.
Happy "Cooking"!
"5 Alive" Salmon Ceviche
This salmon ceviche has lemon, lime, grapefruit and orange for a blast of fresh citrus flavour. Ideal for hot summer weather and to be consumed the same day.
Ingredients
300

g

ultra-fresh salmon

sashimi grade

100

g

cucumber

about ¼ of a cucumber

100

g

ripe avocado

about 1 whole small avocado

1

tbsp

olive oil

extra virgin

¾

tsp

salt to taste

1

bunch

fresh basil

stems removed

½

pc

grapefruit

cubed, seeds removed

½

pc

orange

cubed, seeds removed

Maldon sea salt for garnish

optional
For the Marinade
1

pc

lemon,

juiced

1

pc

lime

juiced

½

pc

orange

juiced

½

pc

grapefruit

juiced

½

tsp

white sugar

(optional)

⅛

tsp

Aleppo chili

or half as much regular chili flakes
Instructions
Clean the salmon of any bones and skin. Slice the salmon into small cubes.

Prepare everything for the marinade and mix in a bowl.

Note that the recipe calls for 1 orange and 1 grapefruit in total. Half of the grapefruit and orange are juiced for the marinade and the other half is cubed and mixed into ceviche at the end.

Marinate the cubed salmon in all the ingredients from the marinade section for about 30 minutes in the fridge.

While the fish is marinating slice the other half of the orange and grapefruit into bite-sized pieces.

After 30 minutes, strain the fish from the juice but keep the juice.

Cut the cucumber and the avocado into small cubes right before serving.

Pick the basil and soak it in cold water for 5 minutes.

Mix all of the ingredients together with about 3 tbsp of the reserved citrus cure, being careful not to smash the cured fish and avocado.

Check the seasoning and add more salt if needed.

Serve the ceviche in one large bowl for sharing with tortilla chips on the side or in individual little bowls.

Garnish the ceviche with a drizzle of olive oil and a sprinkling of Maldon sea salt.

Enjoy!
Notes
Always keep the fish as cold as possible while working with it. It will be much easier to slice when the fish is very cold.
Nutrition
Calories:
183
kcal
|
Carbohydrates:
3
g
|
Protein:
16
g
|
Fat:
12
g
|
Saturated Fat:
2
g
|
Polyunsaturated Fat:
3
g
|
Monounsaturated Fat:
7
g
|
Cholesterol:
41
mg
|
Sodium:
472
mg
|
Potassium:
531
mg
|
Fiber:
2
g
|
Sugar:
1
g
|
Vitamin A:
212
IU
|
Vitamin C:
4
mg
|
Calcium:
20
mg
|
Iron:
1
mg
Have You Tried These Recipes?
This Perfect Remedy for Hot Weather…
Vodka Watermelon and Basil Granita – Heat Wave Treats
It's cold. It's refreshing. And there's vodka in it. This vodka watermelon and basil granita is easy and the perfect remedy for heat wave temperatures.
Check out this recipe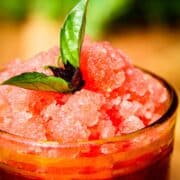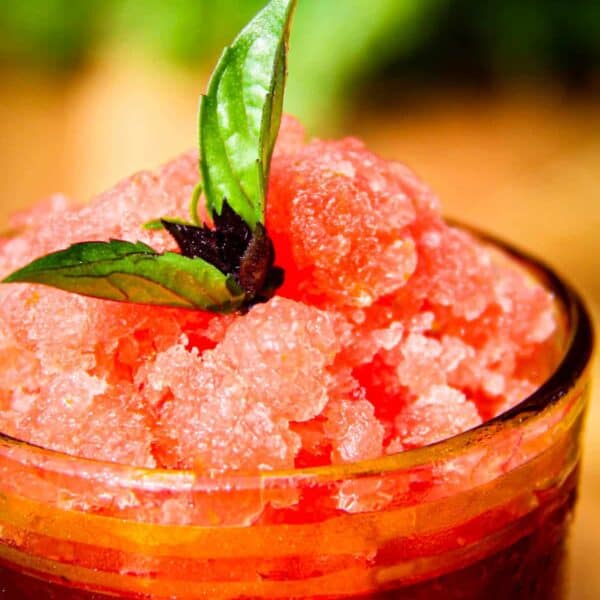 This Surprisingly Tasty Vegan Bowl
Easy Sofritas Veggie Bowls
These vegan sofritas veggie bowls are an easy weeknight dinner with big flavours. Just don't forget to make the guac! Gluten-free, vegan.
Check out this recipe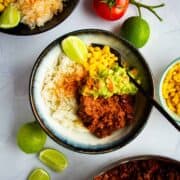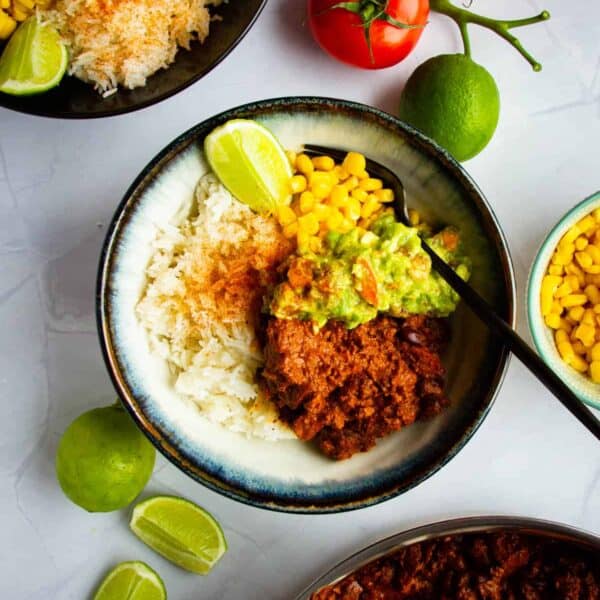 One of My Favourite Summer Cocktails
Ultra Refreshing Limoncello Spritz
It's crisp, light, not too sweet and ridiculously refreshing. This easy and delicious Italian classic is made with just a little prosecco, soda water and Limoncello.
Check out this recipe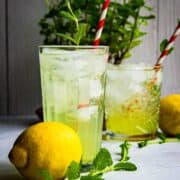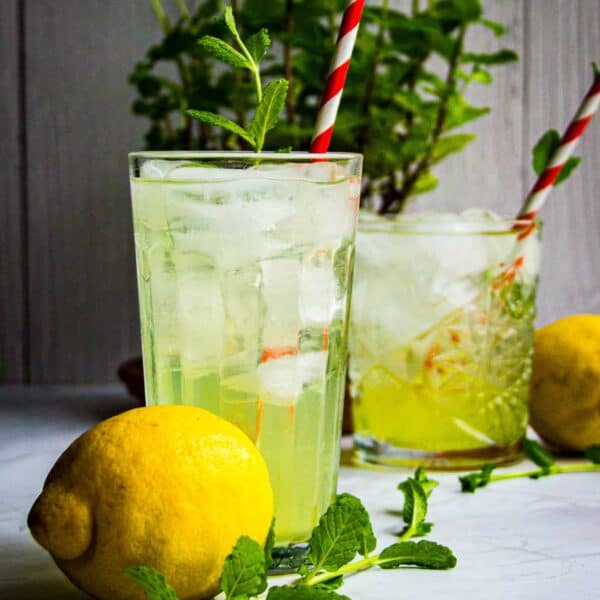 A Very Healthy Breakfast with Zucchini
Zucchini Dip – The New Avocado Toast
This zucchini dip is so tasty it's new avocado toast. Light, fresh, vegan, keto, dairy-free, gluten-free, low-carb – this snack is SUPER healthy.
Check out this recipe