What is broccolini, baby broccoli or broccolette? They're all just fancy relatives of broccoli.
I love broccolette (fancy broccoli) because it's slightly sweeter and quicker to prepare than normal broccoli. It's an easy weeknight dinner side dish that I cook when I want something healthy but delicious. And I've got a really quick method for making a delicious infused garlic chili oil that you will want to put on everything.
What's the Difference Between Broccolette, Broccolini and Broccoli Rabe?
Basically, broccolette and broccolini are sweeter and more tender than normal broccoli. Broccoli rabe or rapini, on the other hand, are much more bitter.
Here's a rundown on the differences between broccolette, broccolini and broccoli rabe, rapini and baby broccoli.
Broccolette/ Broccolini – These two names are actually the same and this is what we will be cooking today. This vegetable is a cross between regular broccoli and Chinese kale (gai lan). The result is sweeter, more tender broccoli with thinner stems.
Other names include asparagus broccoli, baby broccoli and bimi.
Broccoli Rabe/ Rapini – Although this vegetable looks similar, the flavour is much different. Broccoli Rabe is closely related to the turnip family so it has a much stronger bitter flavour. It can be a wonderfully tasty vegetable but needs extra acidity to balance the bitterness.
If using broccoli rabe, you can still use this same recipe here but be sure to add lots more lemon juice to counter the bitterness from the broccoli rabe (use an extra half lemon, juiced).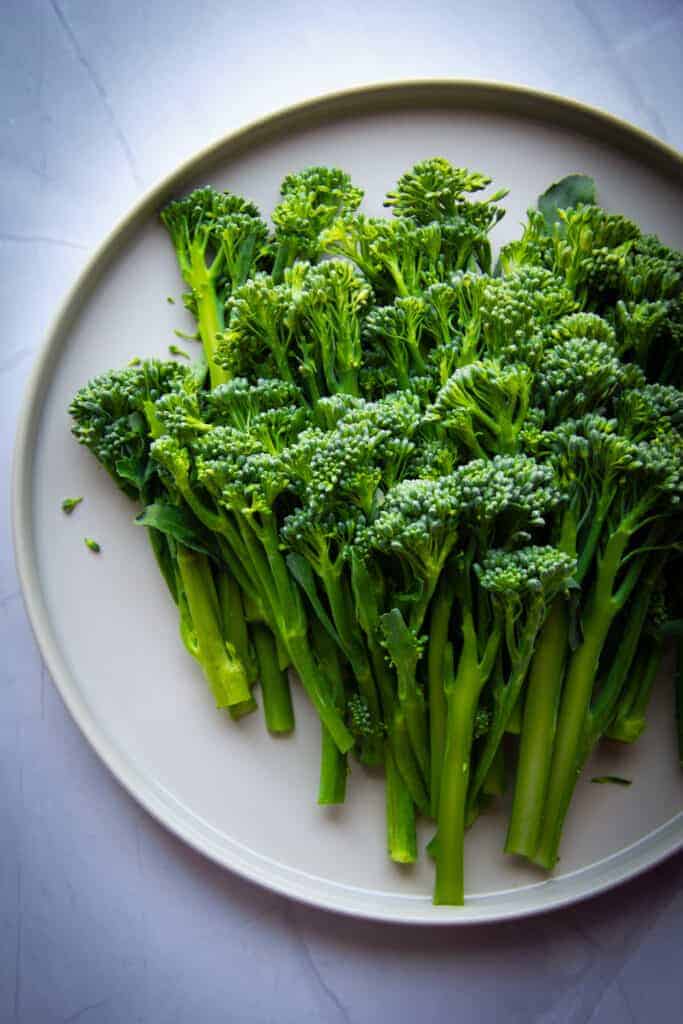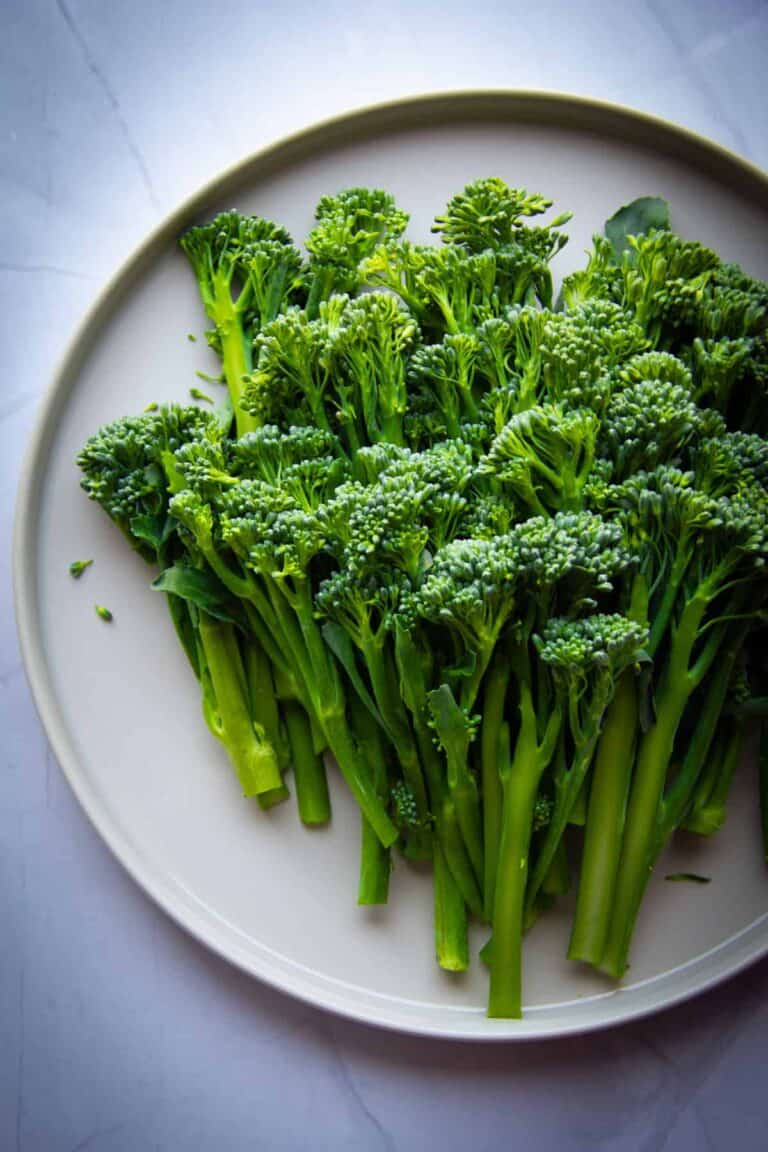 Broccolette Nutrition
Although normal broccoli has a little bit more nutrition than broccolette, it's still a very smart choice. It's so rich in vitamin C that you can get your full daily recommended intake with only 1 cup of broccolette! Other nutrients include potassium, iron, dietary fibre and vitamin A.
How to Get Bright Green Broccolette
Pro Tip – Boil the broccolette in boiling, salted water to ensure it stays bright green. If you use warm water instead of boiling, your vegetables will turn grey. Make sure that the water is hot!
Like all green vegetables, broccolette contains an enzyme that will turn the vegetable grey when heated. To prevent this, you must cook the broccolette at a constant boiling temperature which will destroy the enzyme and stop the greying. Salted water will also help to keep your broccoli bright green.
What about Refreshing in Ice Water?
Refreshing is a fancy term for dunking food in ice water. This stops the cooking of the veggies and also helps to prevent the green vegetables from turning grey. It's not really necessary if you are at home and going to eat it right away.
This method works great if you want to cook the broccolette ahead of time and finish later – as cooks do before service in a restaurant.
I Can't Find Aleppo Chili Flakes
Aleppo chili is amazing but can be hard to find. If you can't find Aleppo chili then use 1/2 as much regular dried chili flakes.
It's a little bit milder than normally dried chili but packs a lot more flavour and also gives the food a gorgeous red colour. I highly recommend you find this one!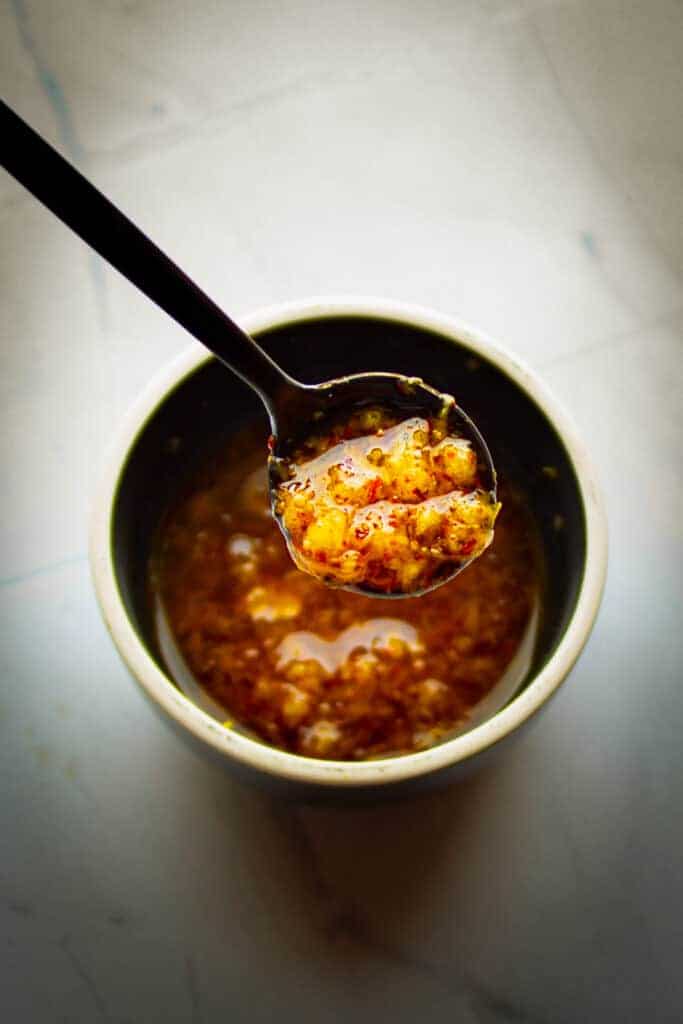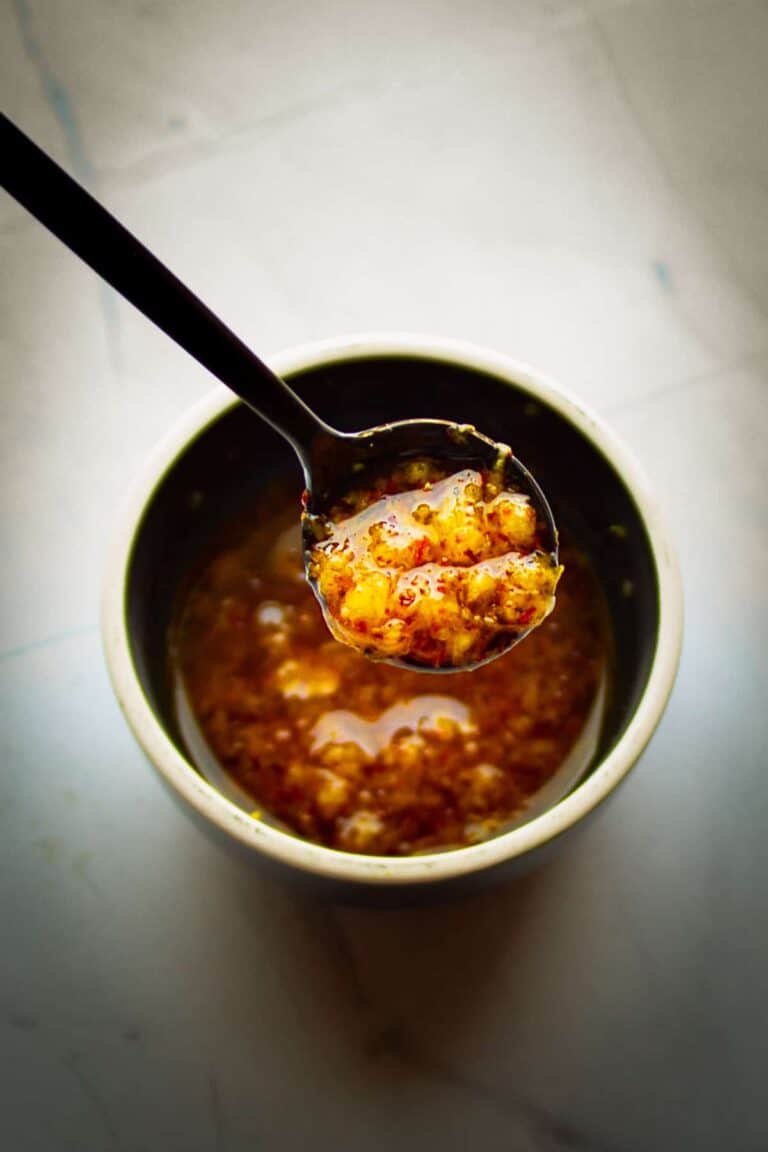 How to Save Time at Home
A Microplane is easily one of the best time-saving tools that you can buy for your kitchen. Using a Microplane in this recipe means that you can make a delicious garlic-infused oil in minutes.
It's frequently used in restaurants because it saves time without sacrificing flavour. Zest the garlic and lemon together to make a delicious flavoured oil in minutes.
How To Nail this Recipe
Here are a few tips for success:
Broccolette will cook faster than normal broccoli.
Use a large pot of boiling, salted water when cooking green vegetables and make sure it stays boiling while cooking. This will keep the broccolette bright green.
Make the infused oil to quickly add everything together in one step and save time.
Use a Microplane to quickly purée the garlic.
Immediately turn off the heat after adding the garlic-infused oil to the broccolette to avoid burning the garlic.
Use Aleppo chili flakes. If you can't find Aleppo chili then use 1/2 as much regular dried chili flakes.
What To Serve this Dish With?
This dish is meant to be a side dish to the main course or with a bunch of other side dishes.
I would like to eat this dish with:
Or More Keto Recipes…