It's strong. It's green. It's the incredible hulk drink!
This wild green cocktail consists of blue Hpnotiq and Cognac mixed together which turns the cocktail a green(ish) hue. But you'll have to mix the two alcohols in the right amount, otherwise, you'll end up with something a little more yellow than green.
To be completely honest, I'm a bit disappointed with the final colour of this drink as I was expecting a vibrant, hulk-like green colour. The reality is more of yellowish-green colour…
Is this drink really as green as I had hoped? No.
Is it still tasty? Yes.
Was this drink an excuse to test out glowing green, low-light food photography? Yes!
When mixed with equal parts Hpnotiq and Cognac, the drink turns a little bit green but not nearly as green as in this photo. The photo was taken in the dark with a green light on a very long shutter speed to capture the glowing colour in the dark. Although it doesn't actually glow green, it was definitely a lot of fun taking this shot!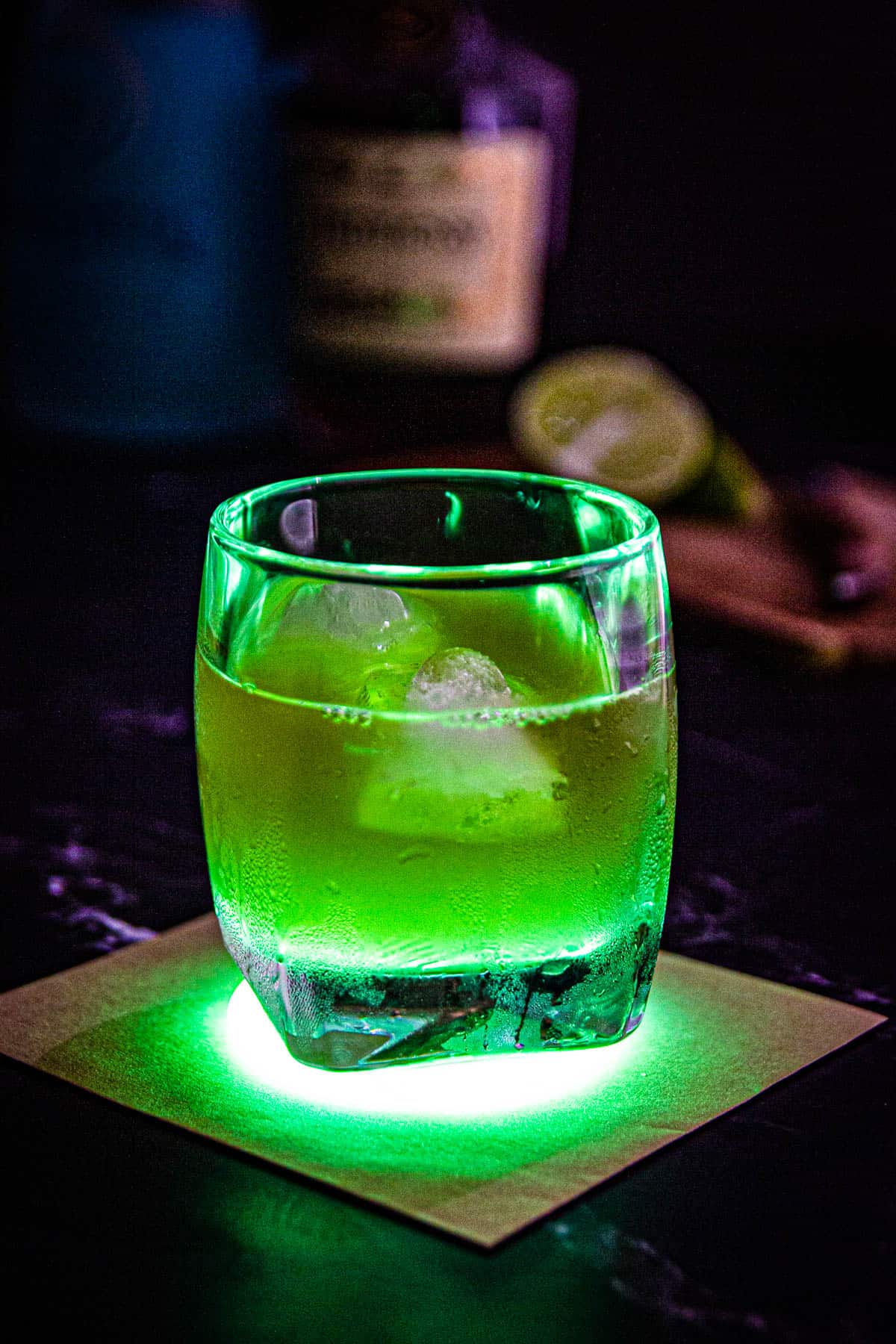 How Does the Incredible Hulk Drink Taste?
If you like Cognac, then you'll probably like this drink because Hpnotiq is made with Cognac, french vodka and some exotic fruit juices.
If you're not into cognac, but love sweet cocktails, then adding extra Hpnotiq in this recipe will yield a cocktail that's fruity and not too alcoholic.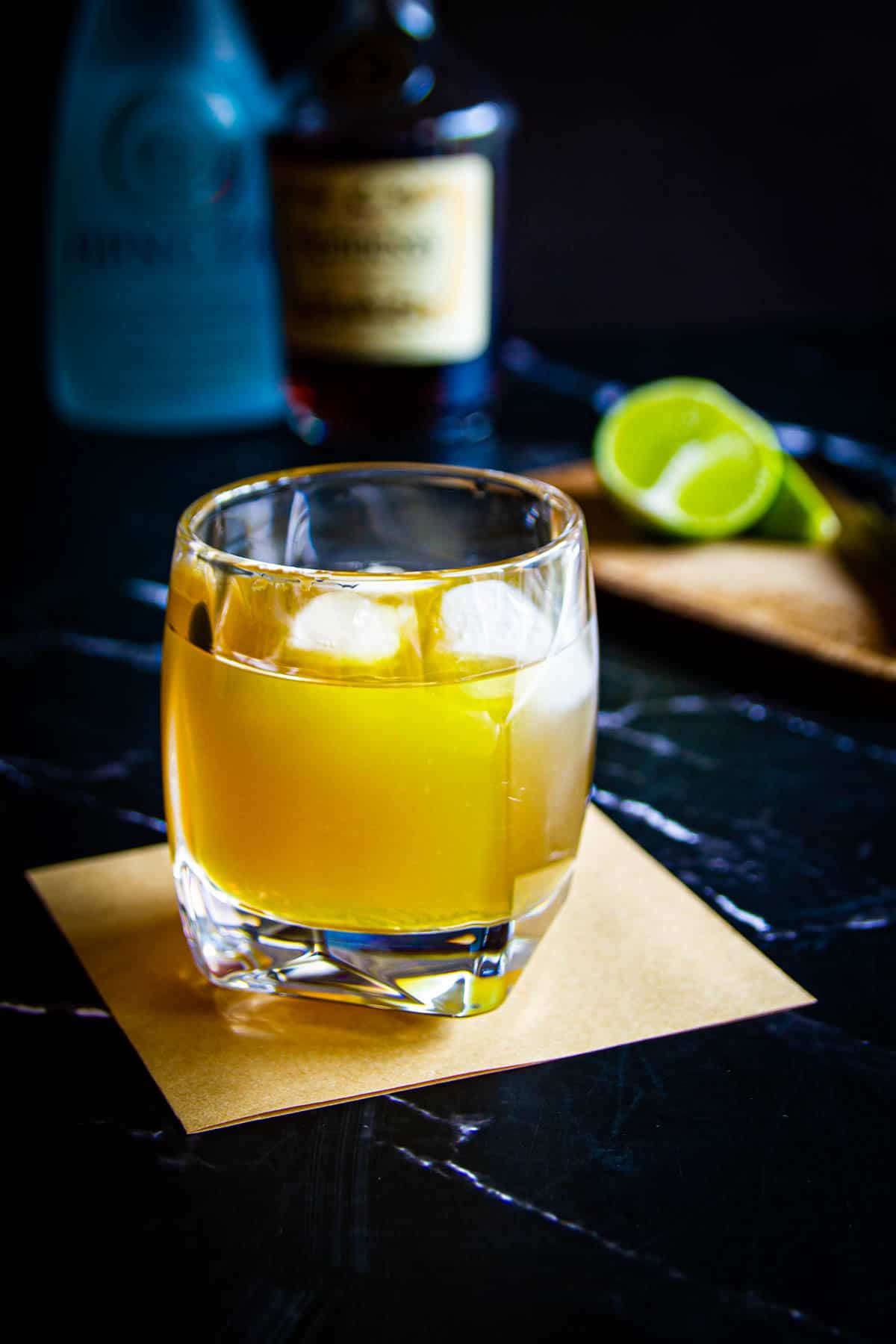 Incredible Hulk Drink Variations
This cocktail will taste and look much different depending on which ratio you use. Here are a few options to get the perfect drink.
#1. For a Sweet and Fruity Cocktail Lover (The Most Green in Colour)
1/2 oz Hennessy Cognac
1 + 1/2 oz Hpnotiq
If you like sweet cocktails and/or want a more green colour in this cocktail, then add more Hpnotiq than Cognac. Personally, I find this too sweet, but probably because I'm comfortable drinking Henessy on its own. You'll also get the greenest colour out of all variations.
#2. For the Orignal Recipe (Yellowish-Green in Colour)
1oz Hennessy Cognac
1 oz Hpnotiq
It will still taste quite fruity with a stronger Cognac flavour. Cognac lovers (like me!) will probably still find this a bit too sweet. The colour is more yellowish-green but hey, at least it's still a little green!
#3. For Cognac Lovers (Yellow with a Hint of Green)
1 + 1/2 oz Hennessy Cognac
1/2 oz Hpnotiq
This is my favourite way to enjoy the cocktail because it's not too sweet and I personally like the taste of Hennessy much better than Hpnotiq. Although the colour is more yellow than green, I'm willing to make that sacrifice for a better-tasting drink!
Optional Fresh Lime
Although not original, I like adding a squeeze of lime into this drink to balance the sweetness from the Hpnotiq.
Try these Other Drinks!
The Incredible Hulk Drink
It's strong. It's green. It's the incredible hulk drink! Mixing blue Hpnotiq liquor with Cognac gives this cocktail a green(ish) hue.
Ingredients
1+½

oz

Hennessy Cognac

½

oz

Hpnotiq

1-2

cubes

ice

fresh lime

optional
Instructions
Fill a cocktail glass with 2-3 ice cubes. Pour the Hpnotiq and Cognac into the glass and stir.
Notes
If you like a fruitier, greener-looking cocktail, add more Hpnotiq. If you prefer the taste of cognac more, add less Hpnotiq. 
The Incredible Hulk Cocktail does not actually glow green like in this photo and batteries are sold separately. 
Have You Tried These Drinks?
Ultra Refreshing Limoncello Spritz
It's crisp, light, not too sweet and ridiculously refreshing. This easy and delicious Italian classic is made with just a little prosecco, soda water and Limoncello.
Check out this recipe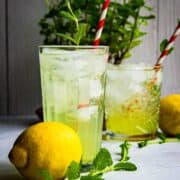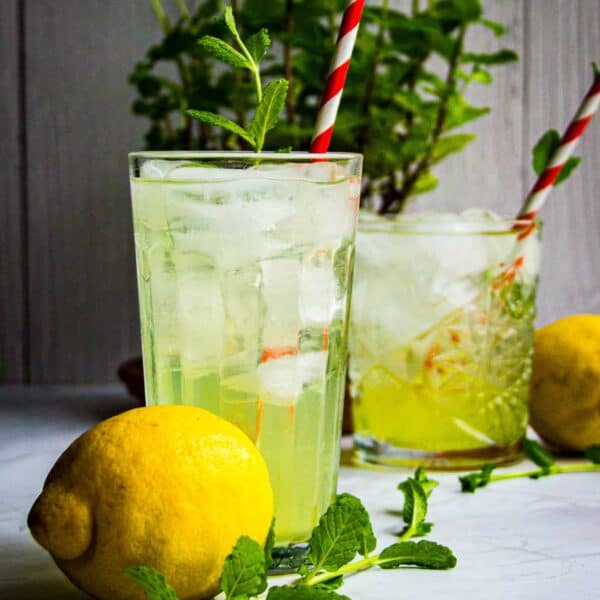 An Easy BBQ Bloody Mary Cocktail
When you want a bloody mary, nothing else will do. This BBQ bloody mary is flavoured with some simple spices and gets a little extra sweetness from the bbq sauce.
Check out this recipe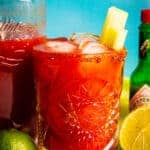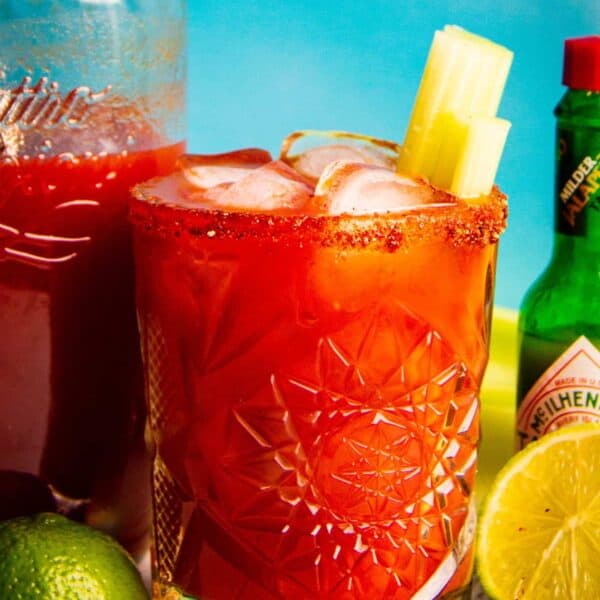 My Ultimate Guide to Cold Brew Coffee
A Solid Recipe for Cold Brew Coffee
This recipe takes 24 hours and can last up to 4 weeks in the fridge. Drink with lots of ice.
Check out this recipe