These are seriously dangerous vanilla brownies and I could easily eat these every day. They're that good.
I did my research and after many tests, crafted the best techniques to make a rich, dense and chewy blondie sans chocolate, also known as blondies.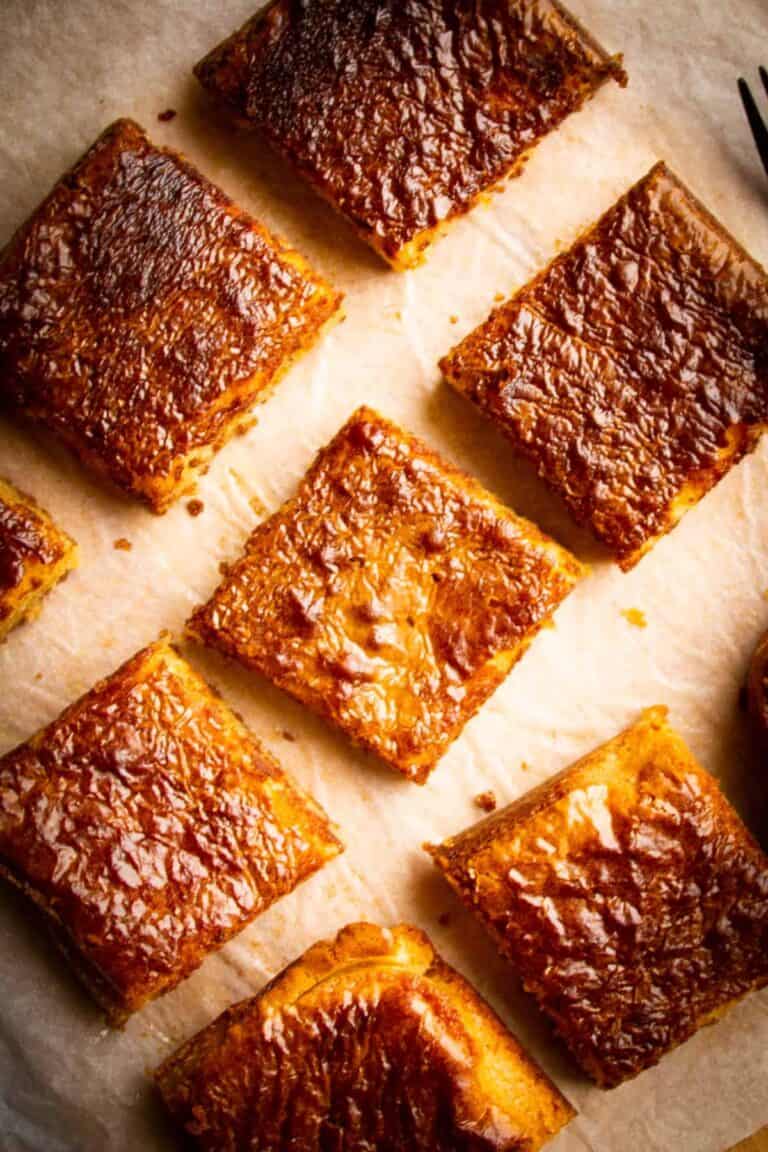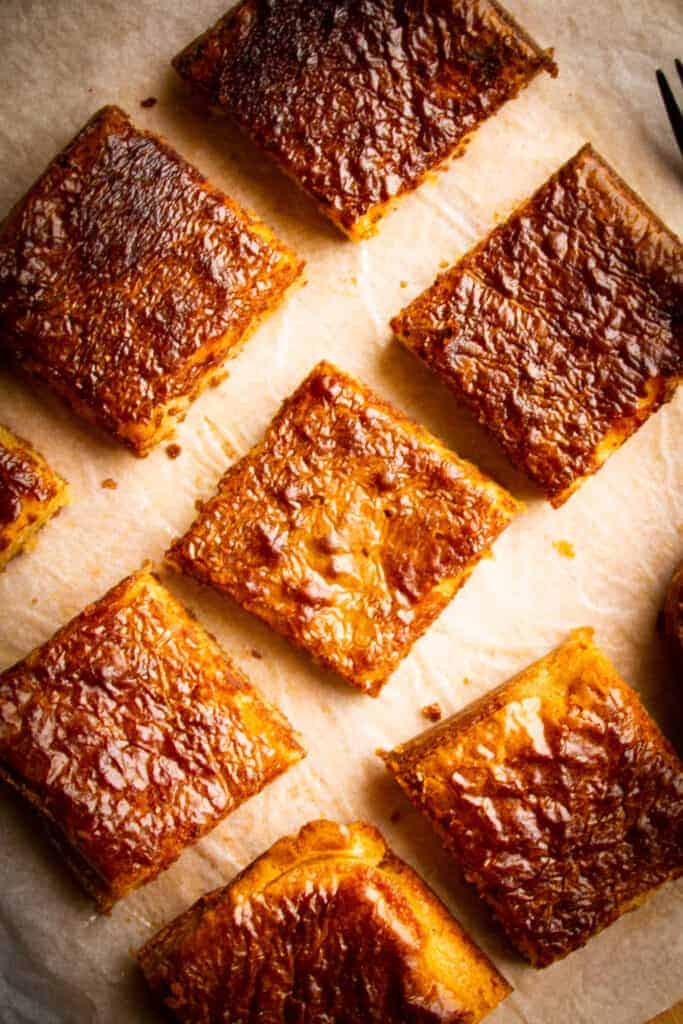 Why They're Good
They're super dense and rich with a slightly chewy texture that means they won't last long in any household. I'm not a big fan of cakey brownies, I think I'd rather just have cake.
What is a Blondie?
It's basically a vanilla brownie. The vanilla flavour comes through strong without having to compete for attention with the chocolate. I use white chocolate in this recipe because it's much richer than without.
I know not everyone is a fan of white chocolate because it can sometimes be overly sweet, but in this recipe, the added fat balances it out nicely. If you don't like white chocolate you should still give this a try.
And yes, white chocolate is not technically chocolate, but let's not go down that rabbit hole. It works so well in this recipe!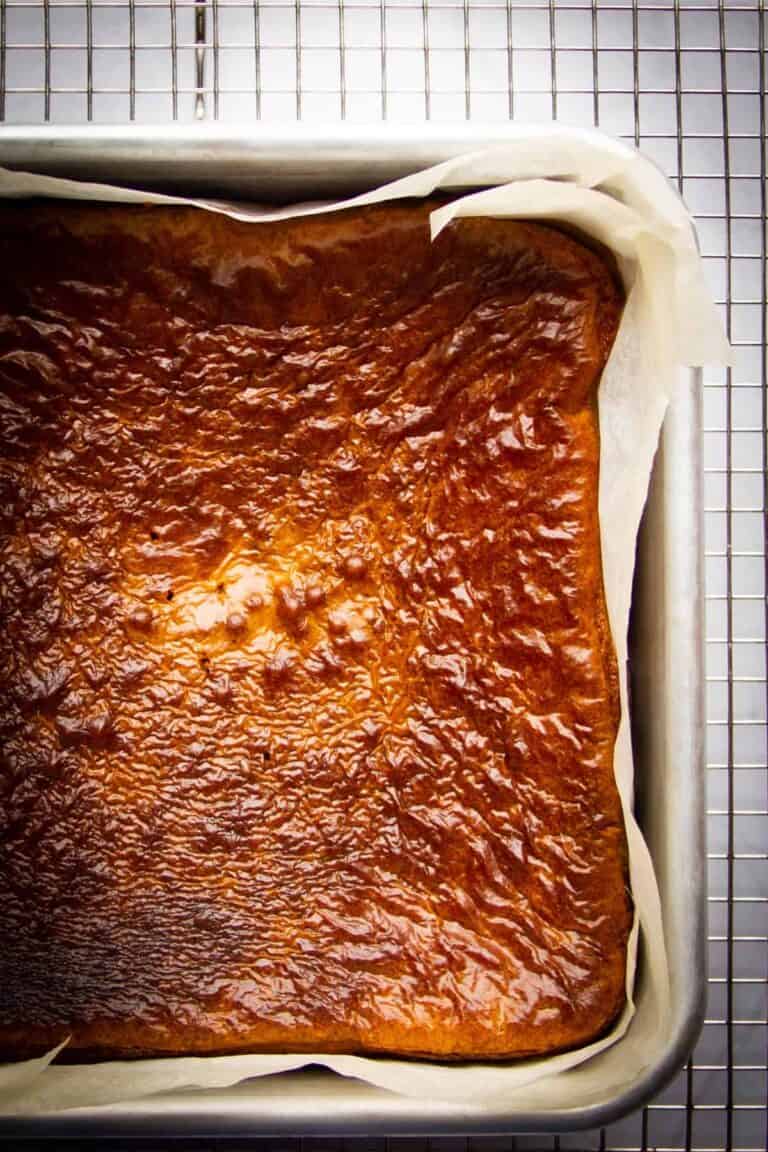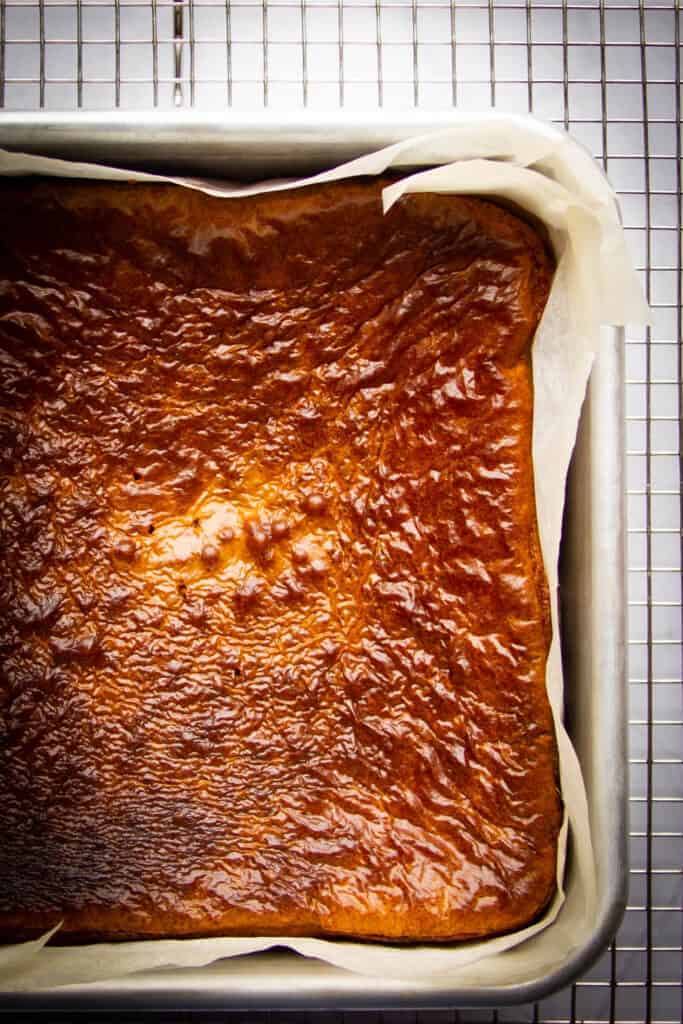 No Baking Powder, Just Meringue
To achieve a rich and dense dessert I simply omitted the baking powder and baking soda that's normally included in vanilla brownies. The baking powder creates CO2 gas which makes the batter rise and provides a cakey texture to the blondies which I don't want.
The secret in this recipe is to make a whole-egg meringue with the sugar and eggs. This meringue helps the batter to rise just enough without making it cakey. It also helps to dissolve the sugar nicely into the batter and give the vanilla brownies a little extra chewiness.
Can I Make this Dairy-Free?
Yes, just replace the butter with vegan butter and the white chocolate with the best dairy-free white chocolate you can find. It won't be as good as when made with real butter, but it will still be very delicious.
Making this vegan would require a brand new recipe because replacing the eggs for the meringue is quite difficult. You could try this awesome vegan chocolate hazelnut brownie recipe!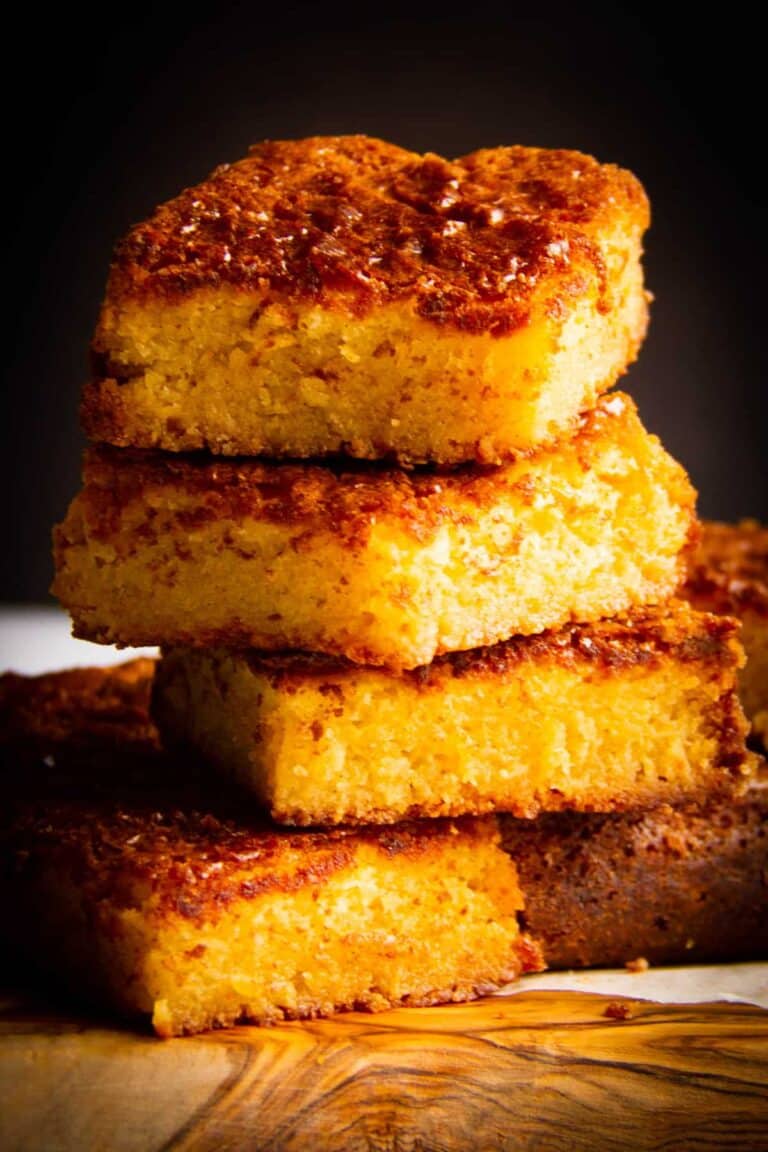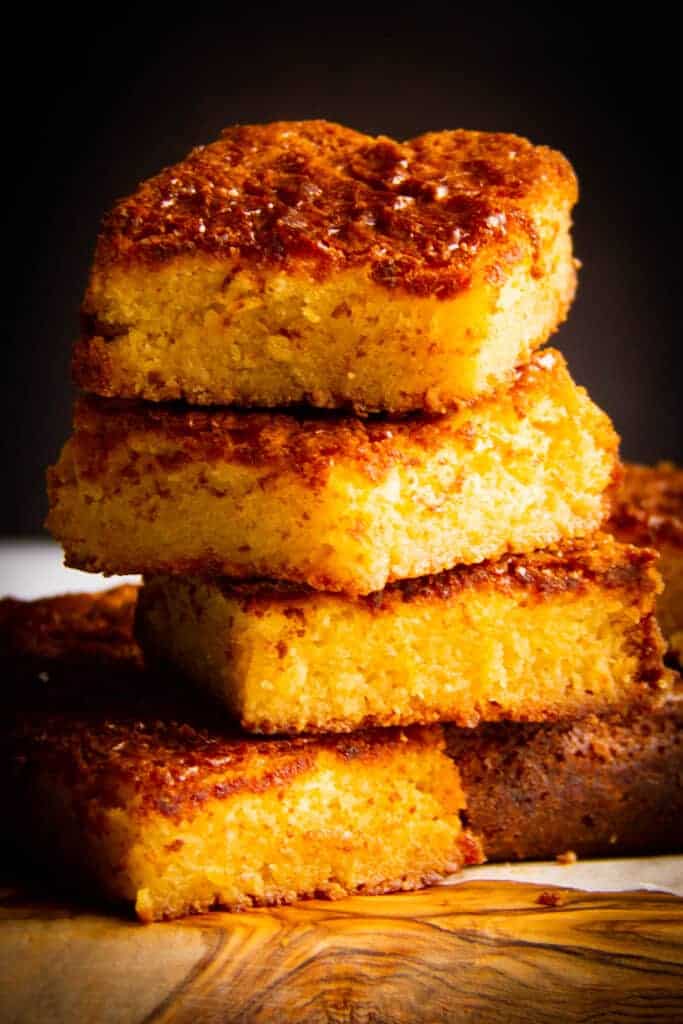 Metal Baking Trays vs. Glass Baking Trays
Because glass doesn't absorb heat as well as glass, blondies baked in a glass baking dish will take longer than when baked in a metal tray. If you're using a glass baking dish, add 10-15 more minutes of baking time.
Can I Make these Without Vanilla?
Yes, and they will still taste pretty delicious actually. If I was omitting the vanilla I would brown the butter for a richer flavour and maybe add some extra blondie additions (see below).
Vanilla pods can be expensive and you don't have to buy them for this recipe. You can substitute the vanilla pods for 1 tbsp of vanilla extract. Just make sure to add the vanilla extract at the very end into the batter otherwise, the meringue will not work as well.
Get Wild With Additions
You should make these blondies plain first, then experiment with adding other delicious additions. Some good ideas to throw into your vanilla brownies are:
Toasted macadamia nuts.
Toasted almonds.
Toasted pecans.
Extra white chocolate chunks.
A zest or two of fresh orange.
Brown butter.
Caramel.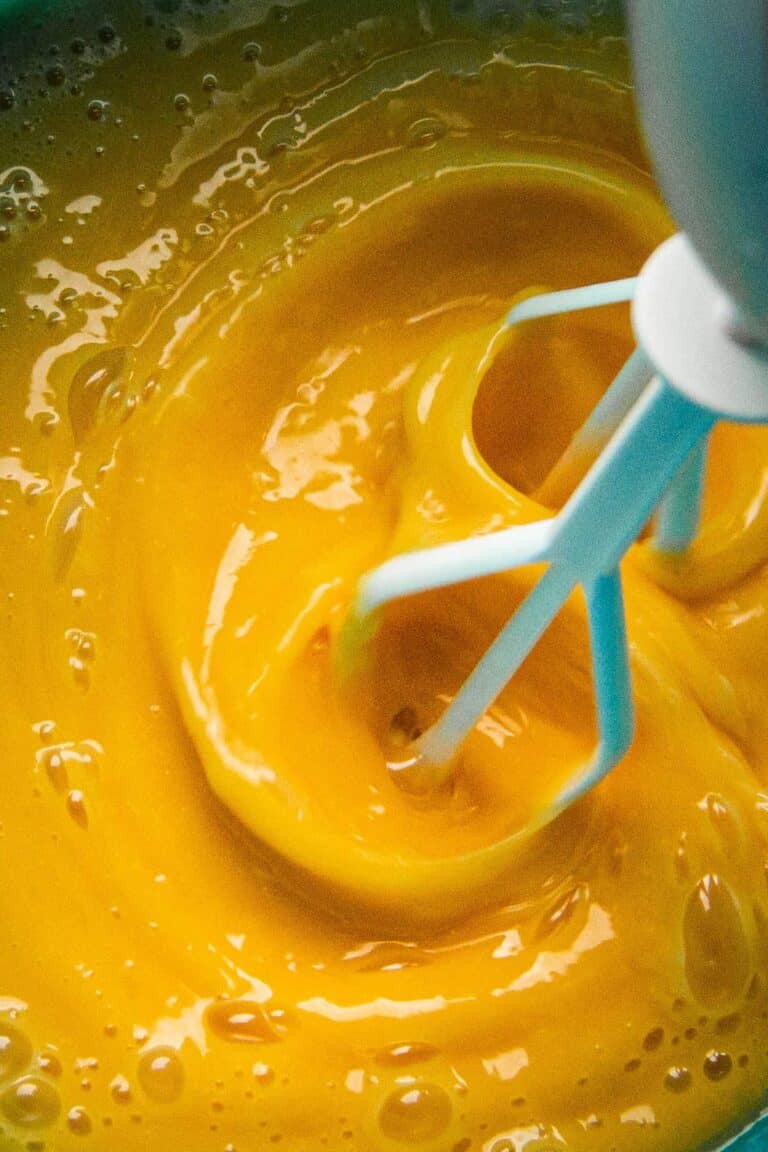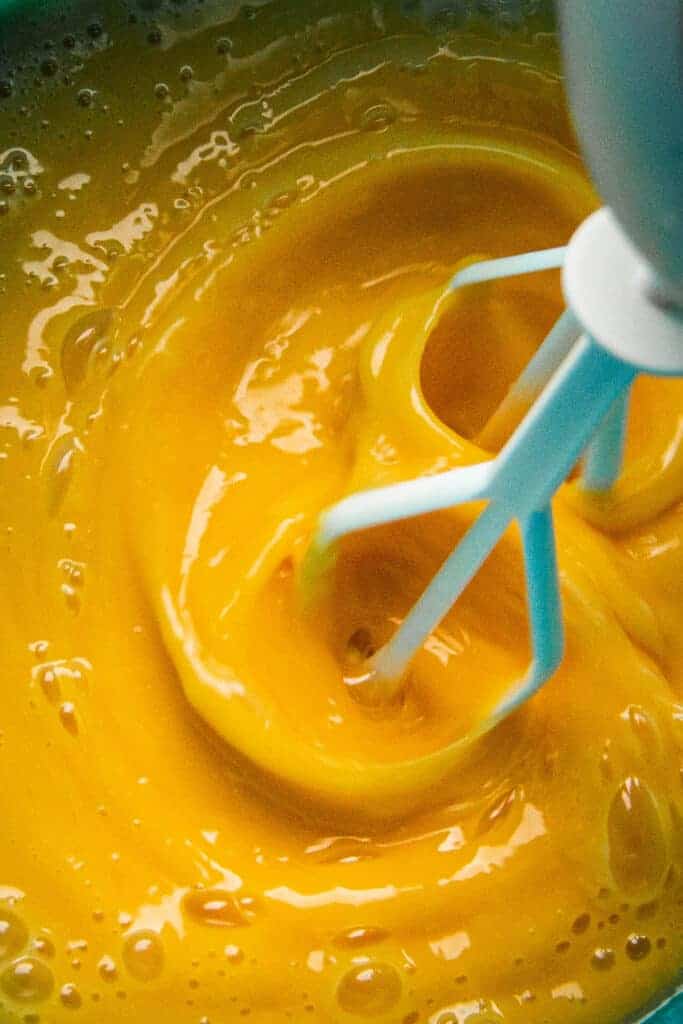 How to Nail this Recipe
Use superfine sugar. The fine crystals will dissolve easier into the meringue and that means you won't have to mix it as long. Although, I actually used a coarse light-brown sugar and it turned out fine.
Be careful as these blondies burn quite easily. It's best to keep a good eye on them as oven temperatures can vary quite a bit.
Let them cool for as long as possible before eating. Ideally 1 hour, but at least 20 minutes. I know, it's not easy…
Use real vanilla pods for the best taste if possible.
How to Store
These are best eaten within 1-2 days, stored in an airtight container at room temperature. They last longer if not cut and wrapped well, stored in the refrigerator for up to 5 days.
They freeze really well as long as they are wrapped in an airtight container. Pre-cut them before wrapping them individually in plastic wrap or storing them in a sealed container and freezing for up to 3 months.
Recommended Tools
You'll need a stand-mixer or beater to make this recipe. The eggs need to be blended a long time with sugar to make a nice meringue and doing this by hand would be very time-consuming (and tiring!).
Kitchen-aid is the industry standard for stand-mixers in most professional kitchens and what I would recommend.
You can also use an electric beater with the paddle attachments like this one from Kitchen-Aid.
Update: I've updated the oven time on these a little bit because it seems to take longer on some people's ovens. You can also check the internal temperature of the blondies with a thermometer and once they reach 200℉/93℃ they're done.
This page contains Amazon affiliate links to products I recommend and I may earn a small commission if you purchase something.
Have You Tried these Recipe Yet?
Vegan Chocolate Hazelnut Brownies
The Ultimate Chocolate Chip Cookies