Those who've had bitterballen before know exactly what's up.
They're just too good to turn down. Crispy golden brown on the outside and stuffed with mouth-watering braised beef make these the ultimate snack to munch on while sipping a frosty beer.
Living in the Netherlands, I've had my fair share of these tasty snacks and have crafted a recipe that's as close to the real thing as possible – with my own little twist of course.
Where are those people that say Dutch food sucks now? I guess they've never tried bitterballen!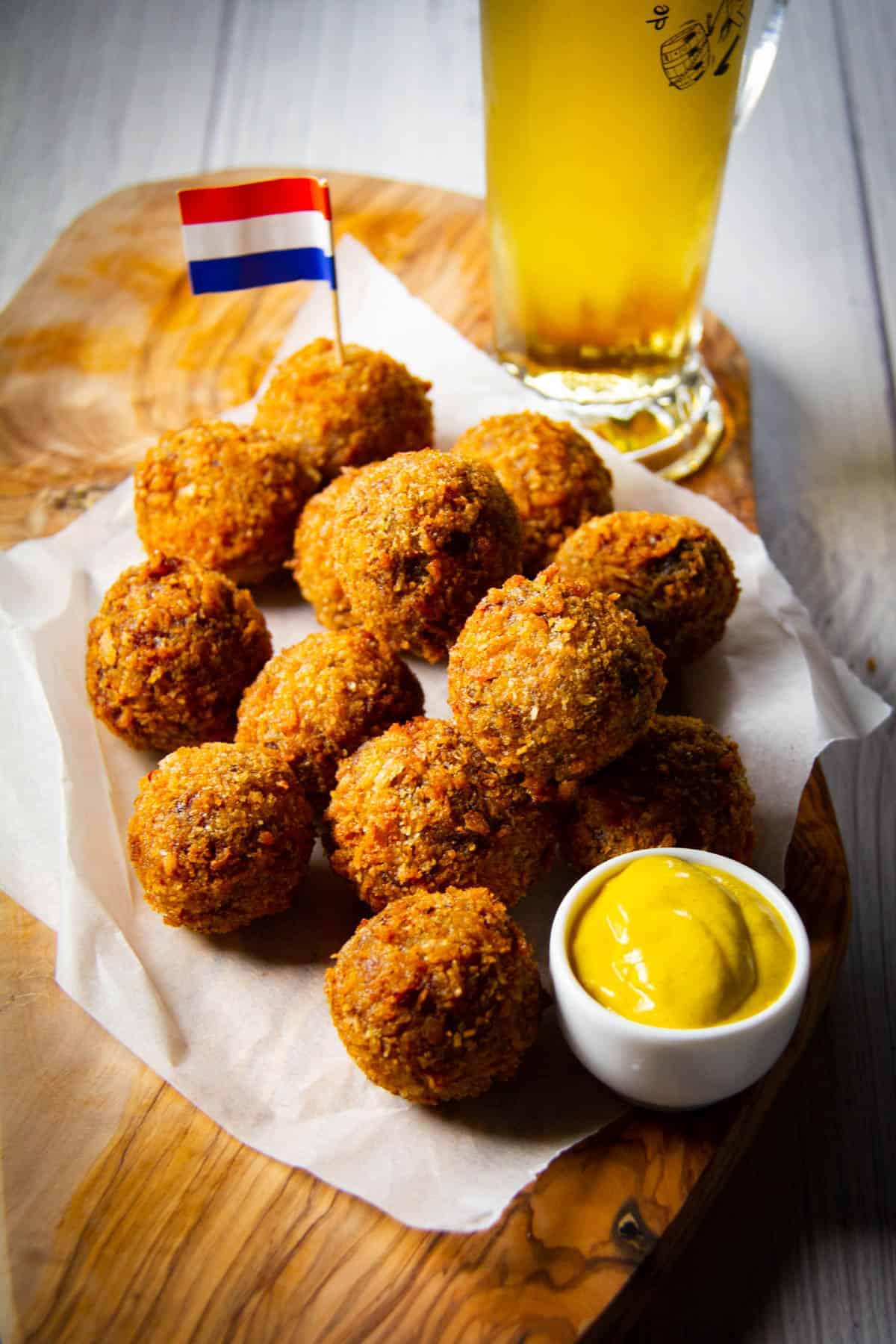 What are Bitterballen?
This classic Dutch snack consists of slowly braised beef that's thickened with a roux, rolled into little balls, breaded and deep-fried until crispy golden brown. They're served everywhere in the Netherlands because they're addictively good.
In my opinion, these little nuggets of gold are so tasty they should not only be a Dutch national treasure but enjoyed worldwide.
Luckily, you can make them no matter where you live.
What is A Roux?
Maybe you haven't heard of this fancy French term before so I'll enlighten you. A roux is a classic French thickener consisting of equal parts flour and butter by weight.
If you've ever made béchamel sauce before (a.k.a cheese sauce) you've already made a roux. The roux is used in this recipe to thicken the braised beef enough to make it stick together and be rolled into a ball.
If you're looking for more information on how to thicken sauces, check out my post here.
Making Bitterballen Takes a Little Time
I wish I could tell you that making bitterballen is quick and easy to make but the reality is that making them is pretty time-consuming.
Although, you can certainly save time by using a pressure cooker, making a big batch and freezing extra for later.
Have some extra homemade bitterballen in your freezer ready to go and you will thank yourself later! This recipe is fun to try if you have some time off during the holidays.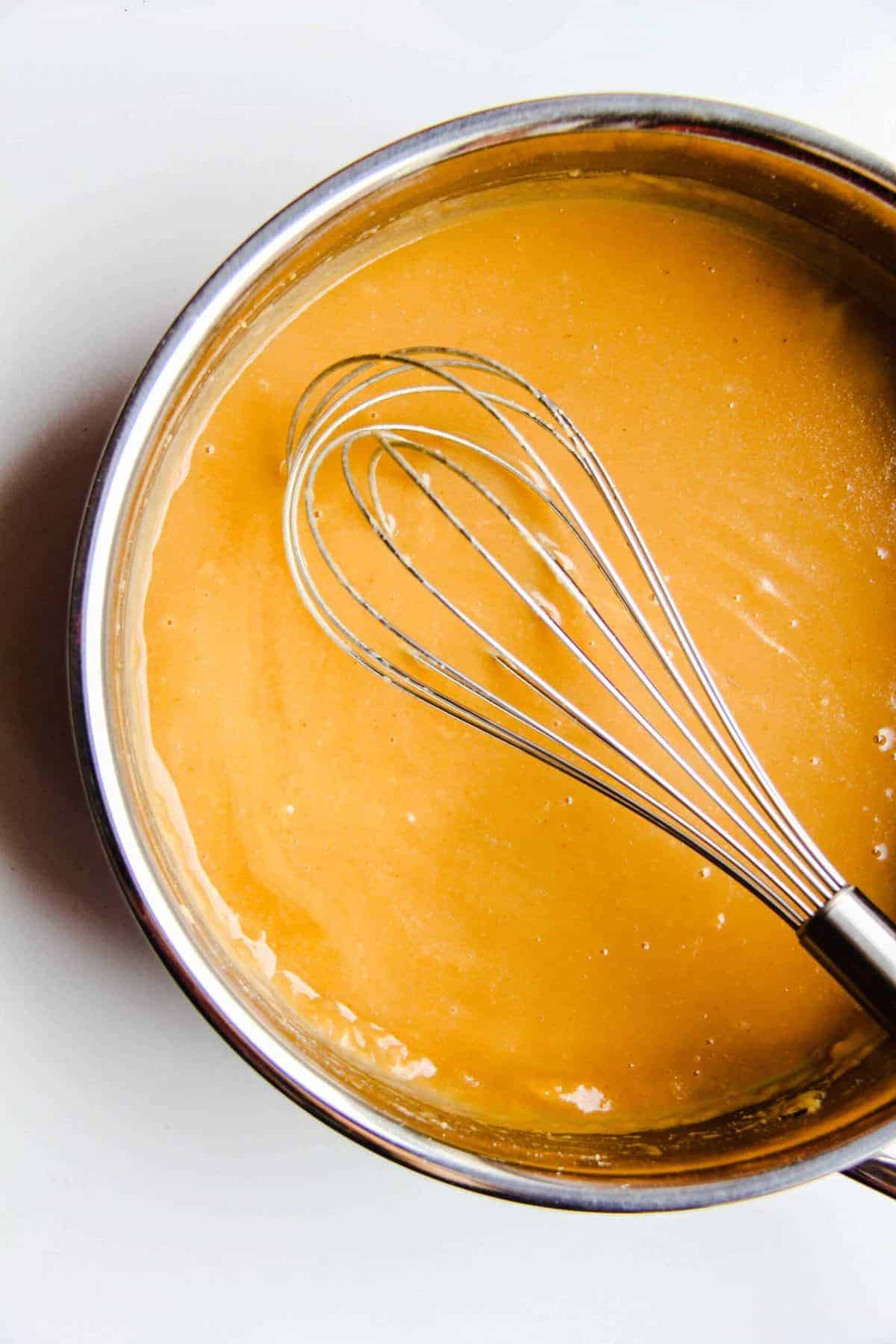 Don't Have an Instant Pot?
No worries, but you will need to do it the old-school way which takes a little bit longer.
Follow this recipe below to braise the beef in a casserole dish with an oven. You will also need a little more chicken stock to cover the meat.
Set the oven to 175°C/350°F.
Dry off the meat and get a frying pan on high heat. Sear the beef in a little vegetable oil until nicely browned on all sides. Set inside a casserole dish or something that has a lid and generously season with salt and pepper.
Sear the onions and carrots until nicely browned and add to the casserole with the beef.
Bring 750ml of chicken stock to a boil and add it to the braising dish/Dutch oven with the rest of the ingredients for the braise. Season the liquid with a little salt, cover and set in the oven for about 2.5-3 hours.
Check after two hours. If the meat pulls apart easily with a fork it's done.
Bitterballen Ingredients
Let's talk about some key ingredients and why they're there.
Mustard – Mustard with these is a must. The sharpness balances them perfectly and is the only dip you need. Imagine you took the time to make these and then forgot to have mustard on the side. Noooooo!
Marmite – This is not traditional but it gives the bitterballen a little extra umami and beefy flavour. Australian friends can, of course, use Vegemite instead. Or omit it completely if you'd like.
Cut of Beef – I'm actually using what's called riblap here in the Netherlands and the exact cut is different than in North America. But brisket, chuck and short rib are all great options for braised beef.
Spices – Star anise brings out the meatiness of dishes. Allspice is really nice in this mix but you could also use other warm spices like cinnamon, clove or cardamom.
Herbs – Fresh thyme is that classic old-school braised flavour that we all love. Feel free to experiment with other hard herbs like rosemary or sage.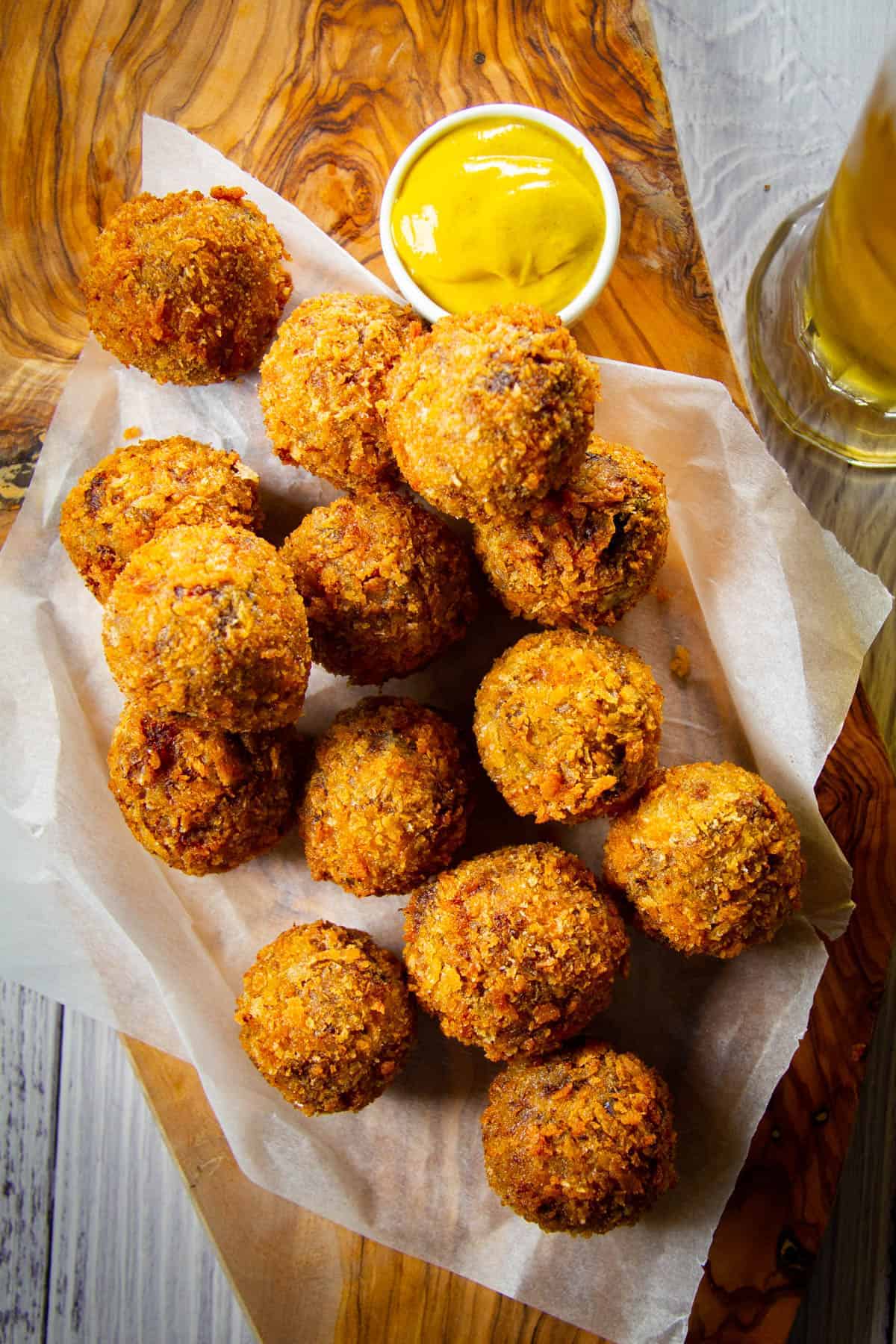 Tools Needed for Making Bitterballen
This next part contains Amazon Affiliate links and I'll earn a small commission if you purchase something, at no extra cost to you.
Using a deep-fryer is strongly recommended because you don't have to worry about the temperature fluctuating too much. Heating a large pot of oil on the stove is extremely dangerous because it can fall over or burst into flames if left unchecked – so don't do that unless you really know what you're doing.
Here in the Netherlands and Belgium, most people have a deep-fryer that they keep around for making frietjes (Dutch fries) which makes this recipe a breeze. You can keep the deep fryer in your shed and even use it outside if you are worried about the smell of the fryer inside your home.
The Instant Pot saves a lot of time compared to normal braising. Highly recommended.
If you're interested in buying one I'd recommend this one.
Is it time for new knives? Then definitely check out my ultimate guide to The Best High End Knife Sets and Why I'll Never Buy a Cutco Knife Set.
Can I Use Ground Beef Instead?
I've experimented with using fried ground beef instead of braised beef but it's just not the same as braised beef. It will still be okay but it's more like a breaded meatball whereas the braised beef is deliciously soft and flavourful.
Can I Use an Air-fryer?
Certainly, although I do not own an air-fryer at the moment, so I cannot give a precise time and temperature. If you try it, let me know in the comments!
Watch a Video on How to Make These Bitterballen
How to Make Bitterballen
Here's the quick play-by-play on how to make these little nuggets of gold:
Sear the beef + onions + carrots.
Braise the beef until fork tender.
Let cool. Then strain the liquid from the beef and save the braising liquid.
Cut the beef or shred it with your hands into fine pieces.
Make a roux.
Add the measured braising liquid to the sauce and cook until a thick sauce is made.
Add the braised beef, stir and let cool for at least 2 hours.
Roll into little balls.
Bread in flour, egg wash then panko.
Fry until golden brown.
Serve with mustard and a cold beer!
As they say in Dutch,
Smakelijk Eten!
Bitterballen – Dutch Secrets Exposed
An extremely addictive Dutch snack consisting of slowly braised beef that's thickened with a roux and deep fried into little crispy balls.
Servings
4
aprox 24 pieces
Ingredients
For the beef braise
½

kg

chuck or brisket

cleaned of excess fat

2

whole

onions

cut in half, skin left on

4

cloves

garlic

peeled

2

whole

carrots

peeled and quarted

250

ml

chicken stock

2

pc

bay leaves

1

tsp

black peppercorns

½

bunch

thyme

fresh

1

tsp

allspice

whole

1

pc

star anise

½

bunch

fresh thyme
For the bitterballen mix
30

g

butter

30

g

flour

1

tsp

allspice

2

tsp

marmite

optional

salt and pepper
For the breading
1

box

panko breadcrumbs

2

whole

eggs

beaten

150

g

flour
Extras
mustard

for dipping

frying oil
Instructions
Sear the beef in a cast iron pan with 1 tbsp of vegetable oil until nicely browned. Work in batches to avoid cooling down the pan too quickly.

Sear the onions and carrots and brown nicely.

Add the rest of the ingredients from the "beef braise" section with the browned meat to the Instant Pot. Close the lid and set it on high pressure for 35 minutes.

Once the timer goes off, let it cool for 20 minutes. Manually release the rest of the pressure.

Strain the liquid from the braise and save 250ml of the braising liquid. (500ml for a 2x recipe, and so on…)

Once the beef is cool enough to handle, shred it into small pieces with your hands.

Alternatively, you can chop the beef with a knife into smaller pieces. Discard the vegetables and spices.

Begin by melting the butter in the pan. Add the flour and whisk.

Cook over low heat until a blond colour roux is made. About 3 minutes.

Add the braising liquid slowly and whisk continually to make a smooth sauce with no lumps of flour.

Once all the liquid is mixed in add the shredded beef, allspice, marmite and fresh black pepper. Cook gently until the mixture thickens slightly for about 2 minutes. Taste. Make sure it's seasoned nicely with salt and pepper.

Let this cool completely on a tray at room temperature for 10 minutes. Once it's cool enough to put in the fridge, cover with plastic wrap and store in the fridge for about two hours or overnight.

Once the mixture is completely cooled, begin to roll it into little balls (smaller than a ping pong ball).

Get three containers with high sides and fill one with flour, one with beaten eggs and the other with the panko bread crumbs.

Dredge the balls in the flour, then the eggs and finally the panko breadcrumbs.

Once breaded you can store some in the freezer for later or fry some now in a deep fryer at 170°C/350°F for about 5-6 minutes or until nicely golden and hot in the middle.

Serve with a side of mustard and a nice cold beer. Enjoy!
Notes
Breading the bitterballen is time consuming so get somebody to help you if possible.
Take your time to properly coat the balls in the flour, then egg, then panko to ensure you have a really nice breading.
Always be super careful when deep frying. Use a proper deep fryer instead of a putting a pot of oil on the stove.
Nutrition
Calories:
455
kcal
|
Carbohydrates:
41
g
|
Protein:
34
g
|
Fat:
17
g
|
Saturated Fat:
7
g
|
Polyunsaturated Fat:
1
g
|
Monounsaturated Fat:
6
g
|
Trans Fat:
1
g
|
Cholesterol:
97
mg
|
Sodium:
336
mg
|
Potassium:
644
mg
|
Fiber:
2
g
|
Sugar:
1
g
|
Vitamin A:
366
IU
|
Vitamin C:
3
mg
|
Calcium:
46
mg
|
Iron:
5
mg
More Recipes?
Crispy Marmite + Chili Baked Wings
Marmite and Chili Baked Chicken Wings
These baked chicken wings are salty, sticky, sweet and loaded with umami flavour from the marmite. Try this recipe for marmite and chili baked chicken wings for your next wild, weeknight dinner.
Check out this recipe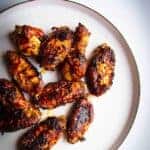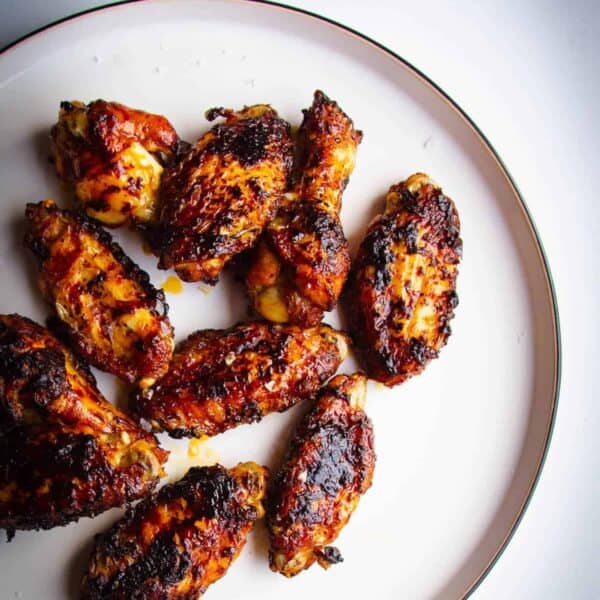 These Toasted Pecans with Butter and Chili
How to Toast Pecans
How to toast pecans with a simple, no-fail method plus a few delicious flavour ideas and a recipe for cinnamon + chili toasted pecans.
Check out this recipe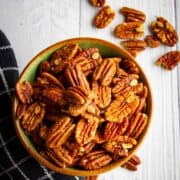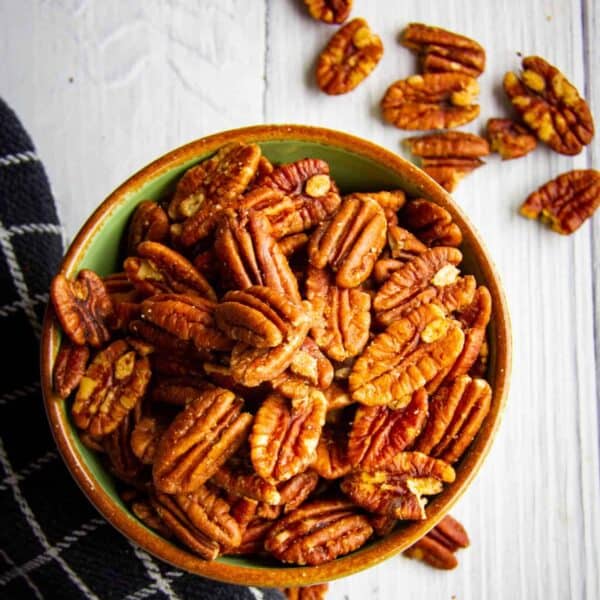 A Classic White Asparagus Recipe
A White Asparagus Recipe
A white asparagus recipe with rolled ham, hard-boiled eggs, boiled new potatoes, fresh herbs and browned butter. The absolute best way to enjoy white asparagus.
Check out this recipe