Taco's best friend is probably guacamole but pico de gallo is definitely in the friend circle. Loaded with fresh tomatoes, chili peppers and herbs, this salsa is the ultimate fresh juiciness you want in your taco. Here's a solid recipe for a pico de gallo salsa that doesn't disappoint.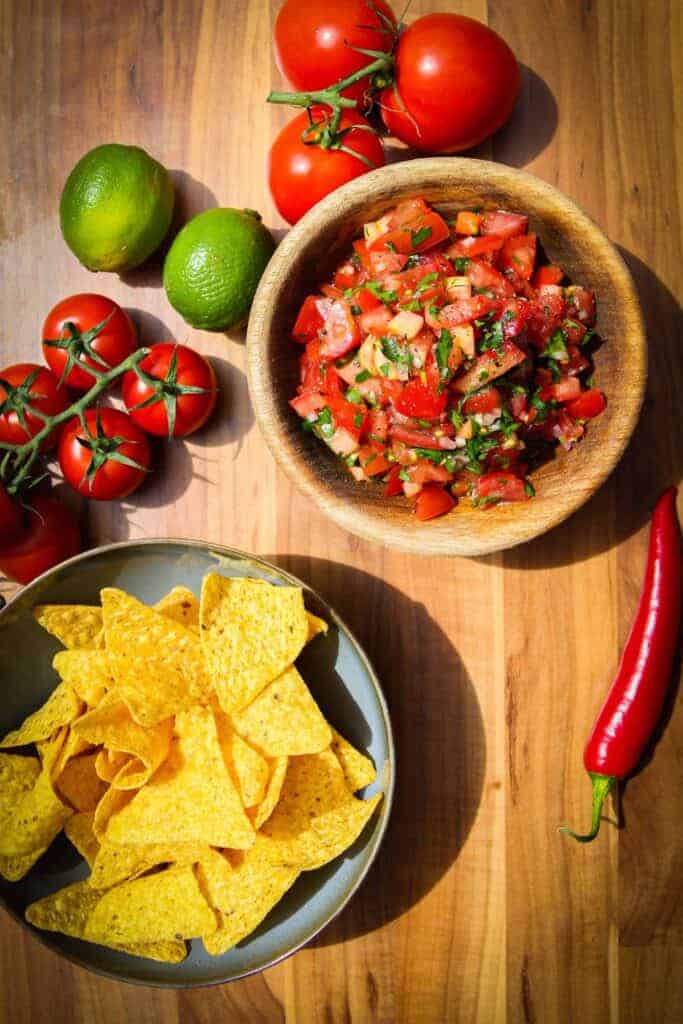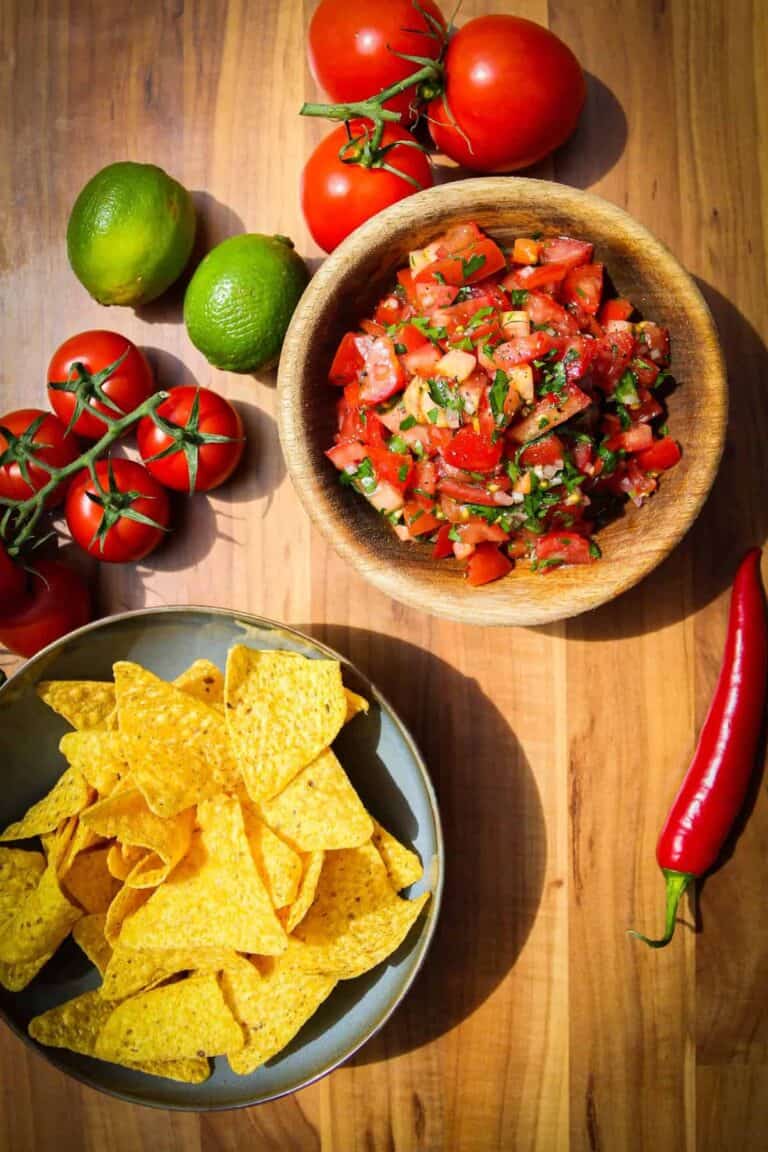 What is it?
It's a raw salsa originating from Mexico that includes fresh tomatoes, green chili, coriander and onion. It's also sometimes called salsa bandera (flag sauce) because of the same colours of the Mexican flag.
Pico de Gallo vs Salsa
Salsa literally means "sauce" in Spanish and describes a number of sauces including salsa roja, salsa cruda, salsa verde, salsa criolla and salsa taquera to name a few. So the term "pico de gallo" is a more specific sauce while salsa can be a variety of raw sauces.
The Secret to Good to a Good Pico de Gallo
There is nothing worse than a salsa that is full of water at the bottom of the bowl. Here are two things you can do to prevent this.
Firstly, a sharp knife will stop the tomatoes from being crushed and the juices leaving the tomatoes. Keeping your knives sharp is always a good idea.
Secondly, curing the tomatoes before mixing with the rest of the ingredients will allow most of the water to drain off and result in a dryer, more delicious salsa that won't make soggy tacos.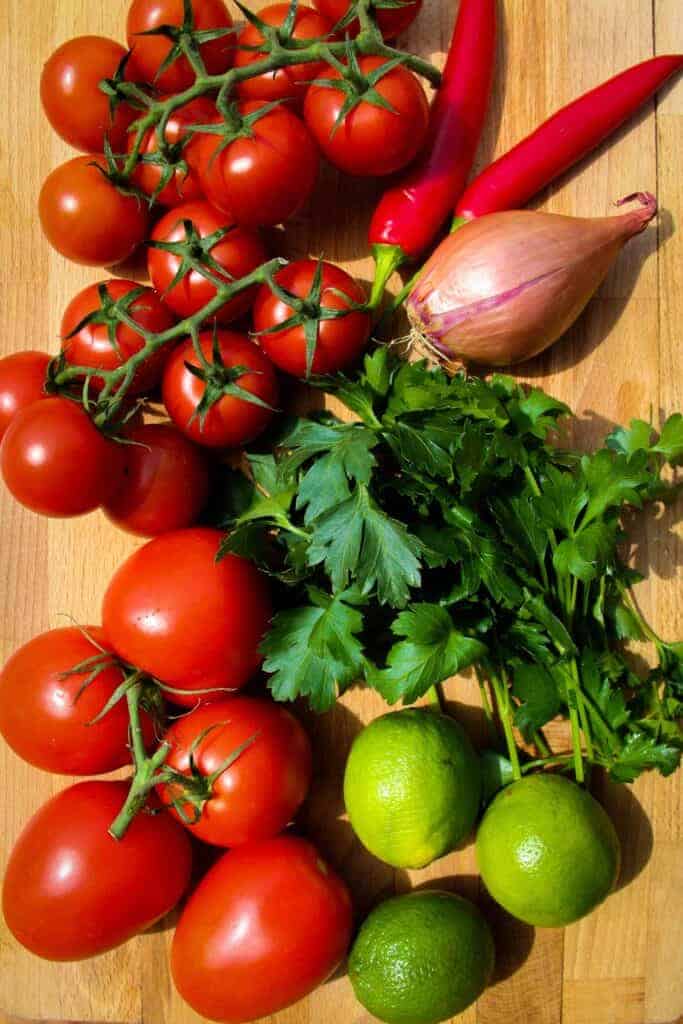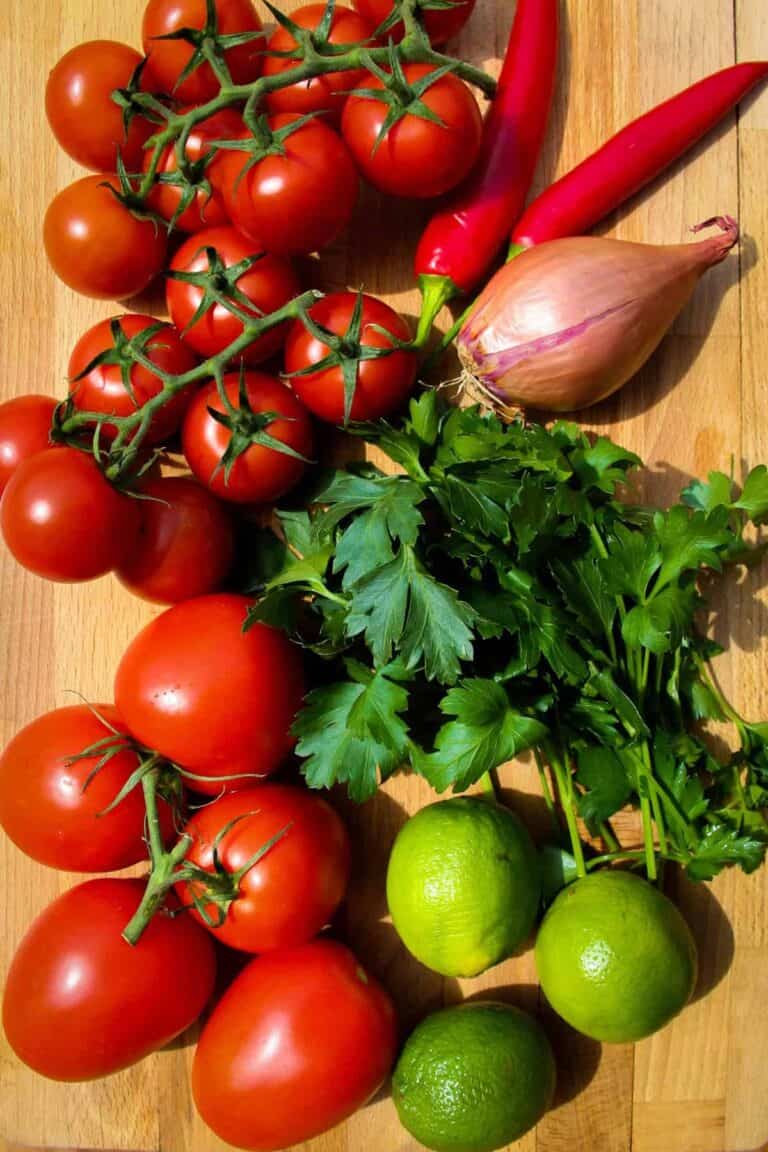 Pro-tips
Use the best, ripe tomatoes you can find. As the dish is so simple, the tomatoes need to be good!
Add the lime juice to the onions first to take off some of the harsh raw onion flavour.
Cure the tomatoes with salt over a strainer to prevent watery salsa
Pico de Gallo – Taco's Best Friend
A solid, no-fail recipe for pico de gallo. A raw tomato salsa with chilis, herbs, shallots and fresh lime juice that's ready to go for your next taco night.
Ingredients
500

g

tomatoes

the best, ripe tomatoes you can find

1

tsp

sea salt

½

medium

shallot

or white onion if you prefer

1

bunch

parsley

you can use coriander if you like

1

whole

lime

zest and juice

1

whole

red chili

or serrano chili, or green chili

1

tbsp

olive oil

1

tsp

fresh cracked black pepper
Instructions
Core the tomatoes and cut into small pieces. Add the salt and cure over a strainer for about 10 minutes.

Next, cut the shallot very finely and place in a bowl. Zest and juice the lime into the bowl with the diced shallots.

Cut the parsley finely and place in a big mixing bowl. Slice the chili finely or into a small dice. If you like a lot of chili add it all, if you're not sure, start with half of the chili. You can always add more later.

Add all the ingredients together and mix. Let it sit for 10 minutes so all the flavours come together. Check for seasoning. Serve with tacos or tortilla chips.
Notes
If there is still a lot of liquid at the bottom you can strain it again if you like. You can save  this tomato water and add it to carnitas or any Mexican meat dish.
Nutrition
Calories:
61
kcal
|
Carbohydrates:
6
g
|
Protein:
2
g
|
Fat:
4
g
|
Saturated Fat:
1
g
|
Sodium:
596
mg
|
Potassium:
386
mg
|
Fiber:
2
g
|
Sugar:
4
g
|
Vitamin A:
2242
IU
|
Vitamin C:
37
mg
|
Calcium:
32
mg
|
Iron:
1
mg
Instant Pot Beer Braised Pork Carnitas
The perfect recipe for beer braised, fork tender pork carnitas. This recipe is so delicious you won't want to put anything else in your tacos.
Check out this recipe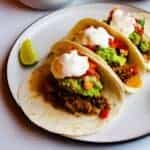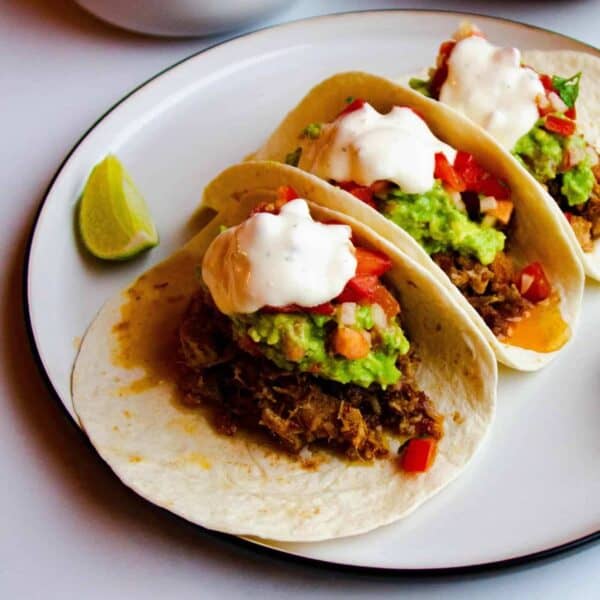 Vodka Watermelon and Basil Granita – Heat Wave Treats
It's cold. It's refreshing. And there's vodka in it. This vodka watermelon and basil granita is easy and the perfect remedy for heat wave temperatures.
Check out this recipe