Taco's best friend is probably guacamole but pico de gallo is definitely in the friend circle. Loaded with fresh tomatoes, chili peppers and herbs, this salsa is the ultimate fresh juiciness you want in your taco. Here's a solid recipe for a pico de gallo salsa that doesn't disappoint.
What is it?
It's a raw salsa originating from Mexico that includes fresh tomatoes, green chili, coriander and onion. It's also sometimes called salsa bandera (flag sauce) because of the same colours of the Mexican flag.
Pico de Gallo vs Salsa
Salsa literally means "sauce" in Spanish and describes a number of sauces including salsa roja, salsa cruda, salsa verde, salsa criolla and salsa taquera to name a few. So the term "pico de gallo" is a more specific sauce while salsa can be a variety of raw sauces.
The Secret to Good to a Good Pico de Gallo
There is nothing worse than a salsa that is full of water at the bottom of the bowl. Here are two things you can do to prevent this.
Firstly, a sharp knife will stop the tomatoes from being crushed and the juices leaving the tomatoes. Keeping your knives sharp is always a good idea.
Secondly, curing the tomatoes before mixing with the rest of the ingredients will allow most of the water to drain off and result in a dryer, more delicious salsa that won't make soggy tacos.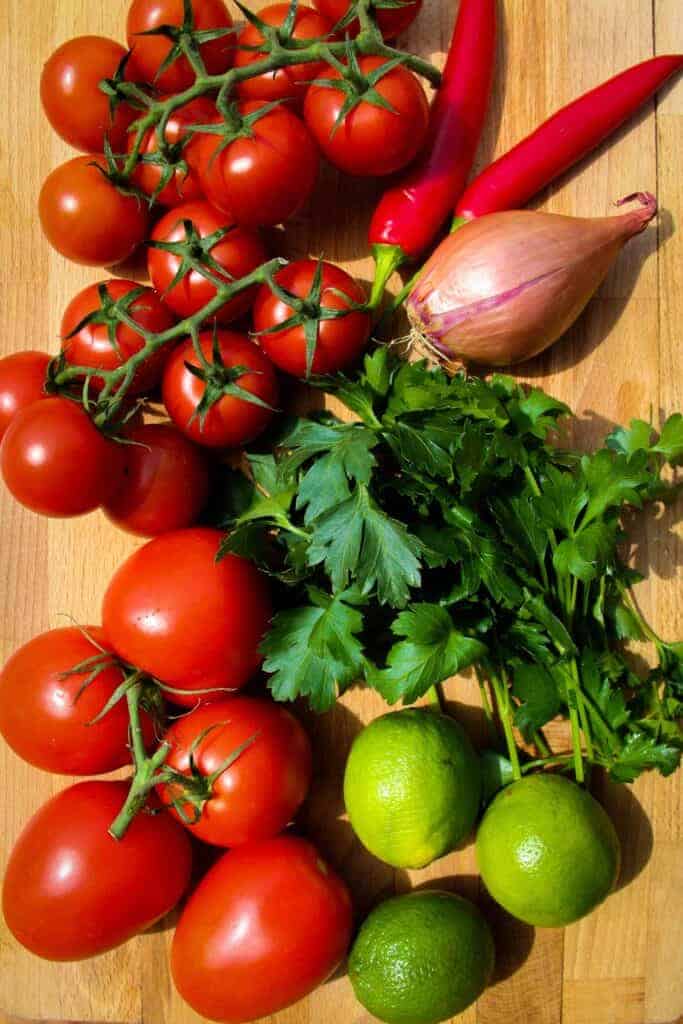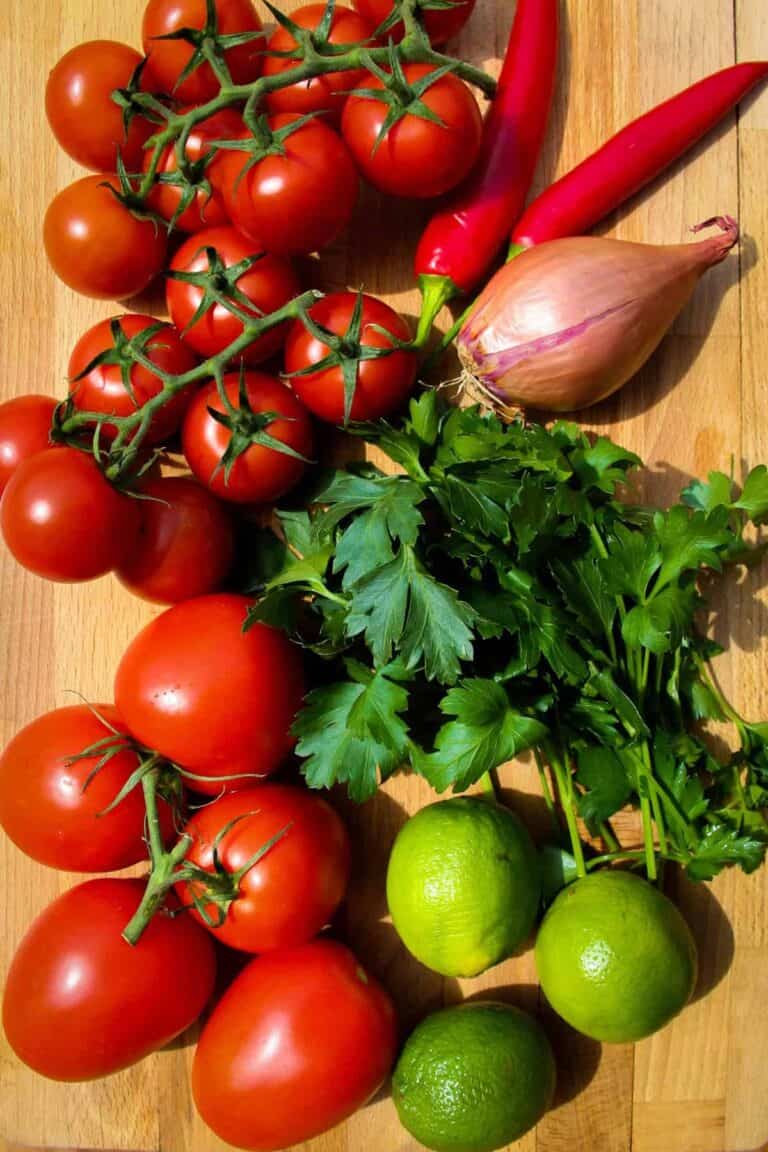 Pro-tips
Use the best, ripe tomatoes you can find. As the dish is so simple, the tomatoes need to be good!
Add the lime juice to the onions first to take off some of the harsh raw onion flavour.
Cure the tomatoes with salt over a strainer to prevent watery salsa