Caesar salad is still today my favourite salad. It has richness from the eggs and oil, sharpness from the delicious parmigiano reggiano cheese and that incredible umami flavour from the anchovies and raw garlic. A caesar salad is the perfect accompaniment to a good steak and great opener to any respectable meal. This is my ultimate recipe for my favourite salad in the world.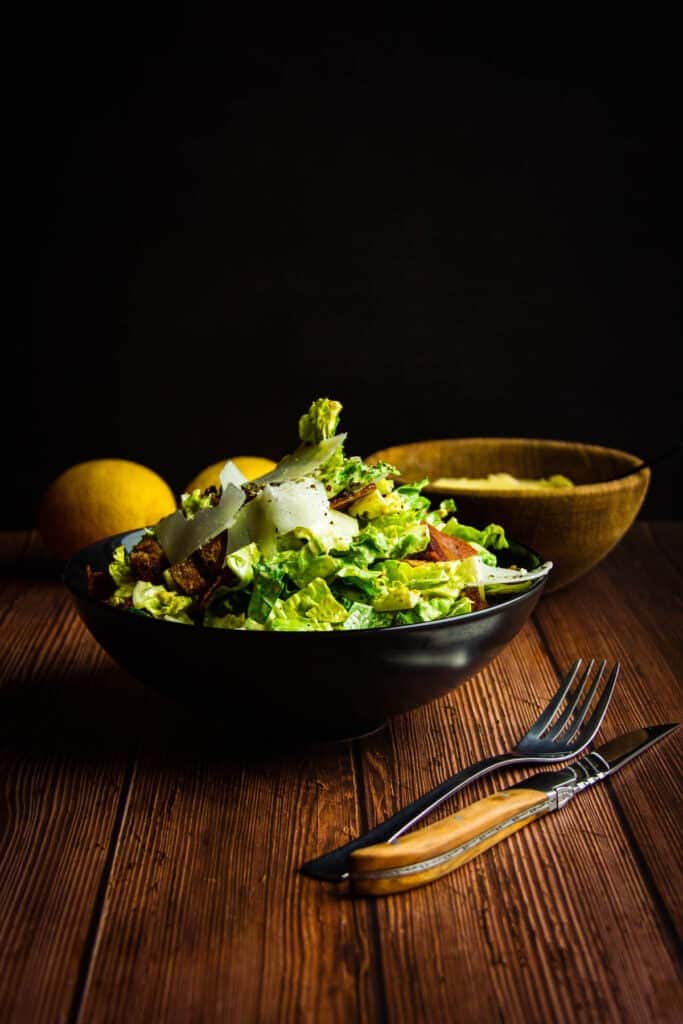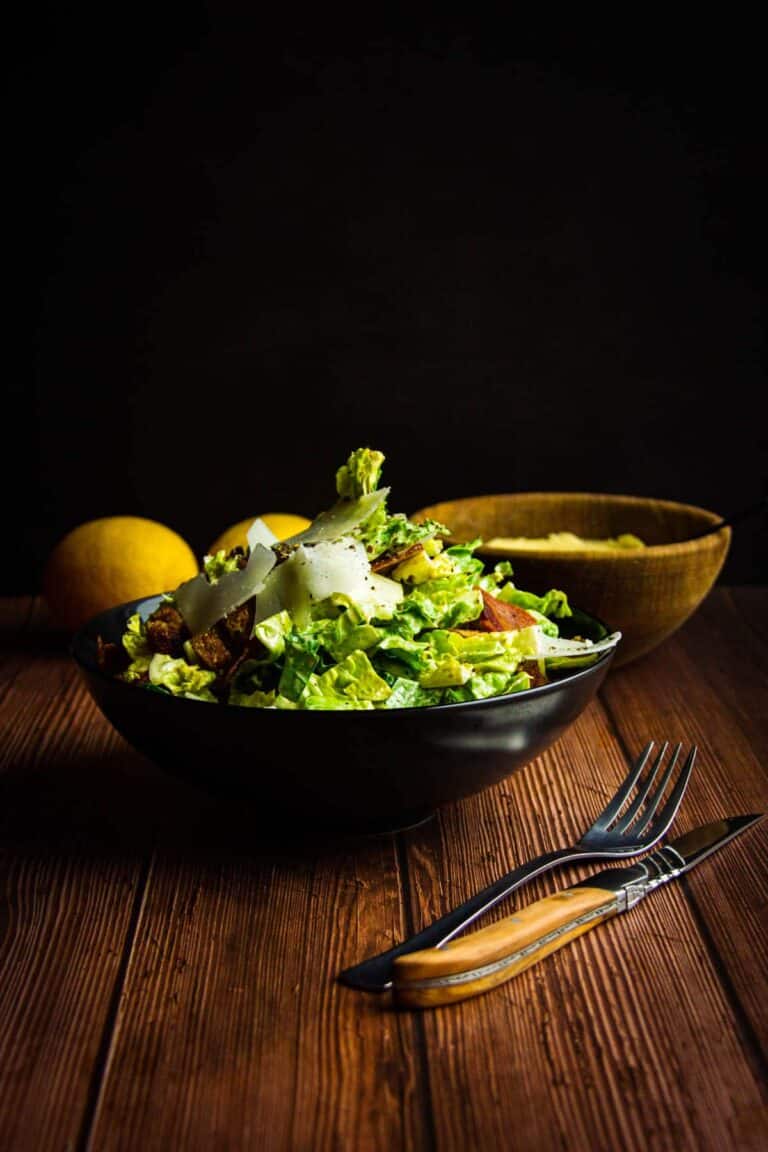 Cristian Constant Caesar Salad
When I was 16, my job at the local steakhouse was slinging hundreds of caesar salads in frozen bowls to accompany the hundreds of steaks we would crank out each night. We made the dressing from scratch and I thought we had the best caesar salad in the world. But I was naive.
Upon moving to Paris and trying the Caesar at "Les Cocottes de Cristian Constant" I was instantly mistaken.
Situated in Paris, Cristian Constant's restaurant serves old-school french dishes in heavy cast iron "cocottes" that are comforting but not over-complicated. If you ever get the chance to go, order the caesar salad. You won't be disappointed.
Served in a french cast-iron dish, this salad was ultimately crispy, cold and perfectly dressed. It's served with crunchy brioche croutons, hard boiled eggs and perfectly soft poached chicken. It's so so so delicious!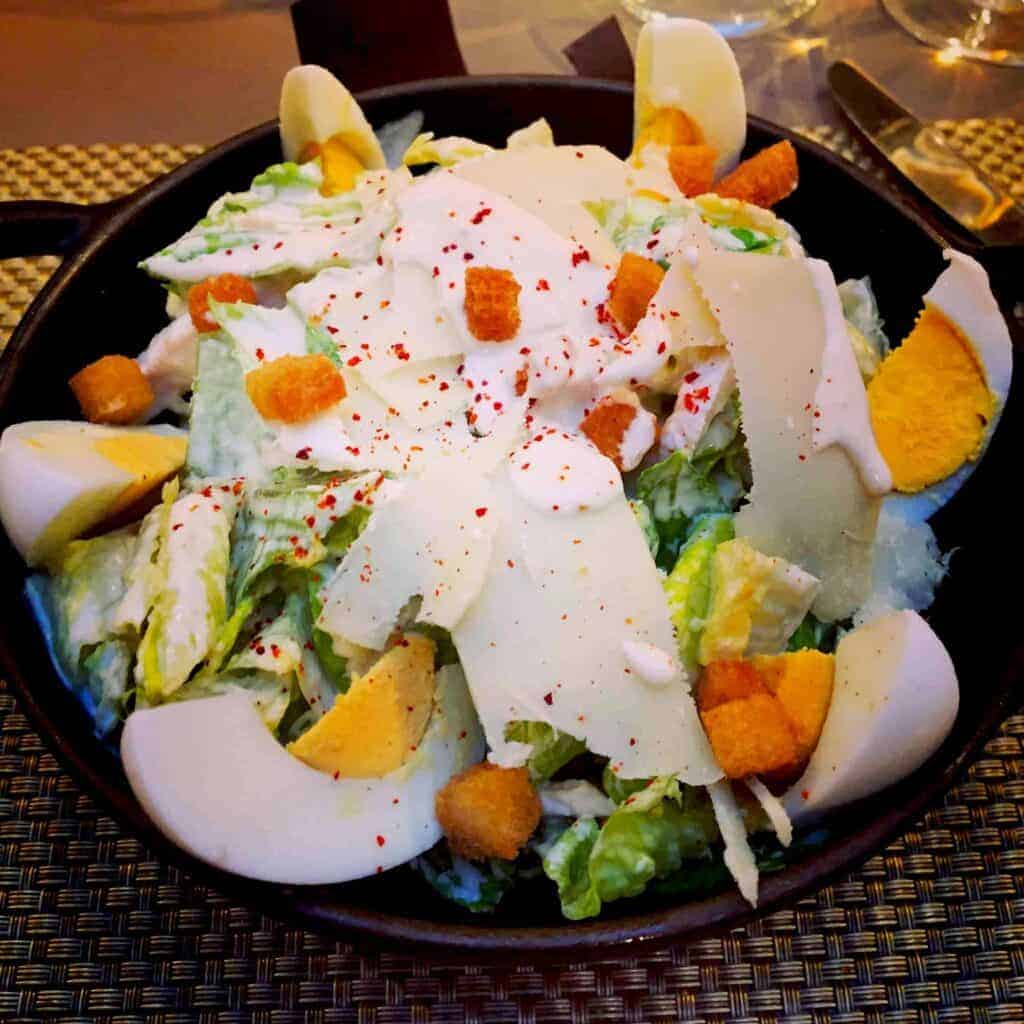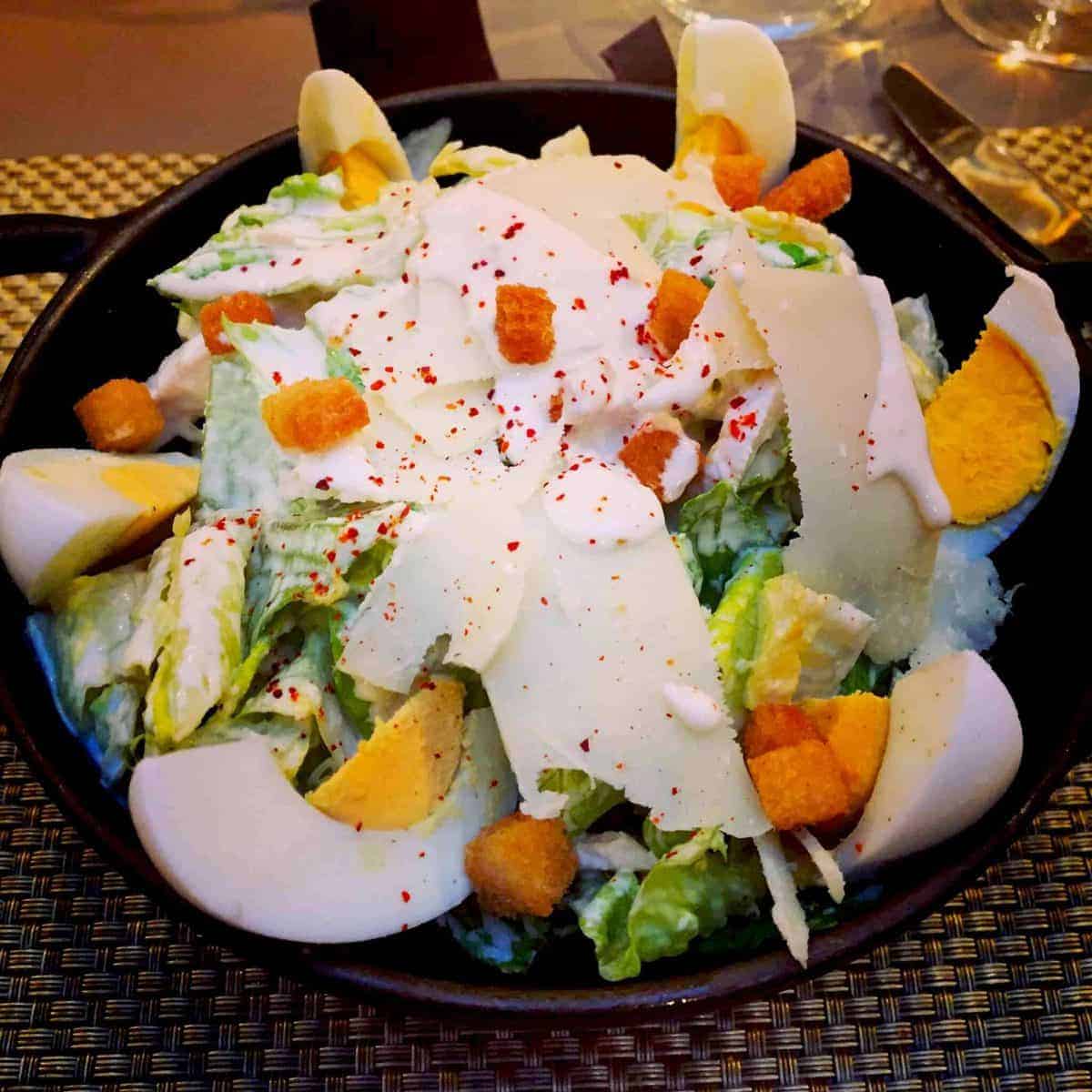 The Perfect Caesar
Sadly, not everyone has the opportunity to visit Cristian Constant's restaurant in Paris, but this recipe should hit the spot when you've got that craving for a proper caesar salad. Although no recipe is quite perfect, I'm pretty confident with this one and have tweaked this recipe over the years to near perfection.
The best caesar salad must contain these ingredients: romaine, croutons, bacon, parmigiano cheese, lemon and anchovies. Hard boiled eggs and chicken is a nice addition but I'd personally have it without.
Another key step is to make the dressing with fresh egg yolks rather than a store-bought mayonnaise. If you're in a rush for a weeknight meal than store-bought mayonnaise is okay but the real deal demands fresh eggs yolks emulsified with oil.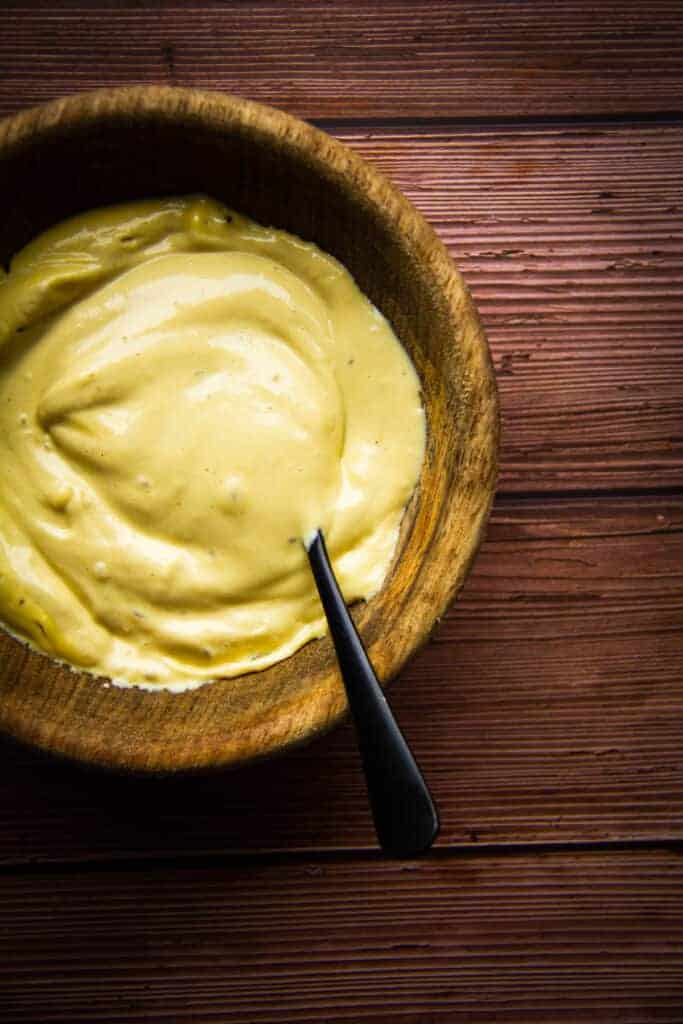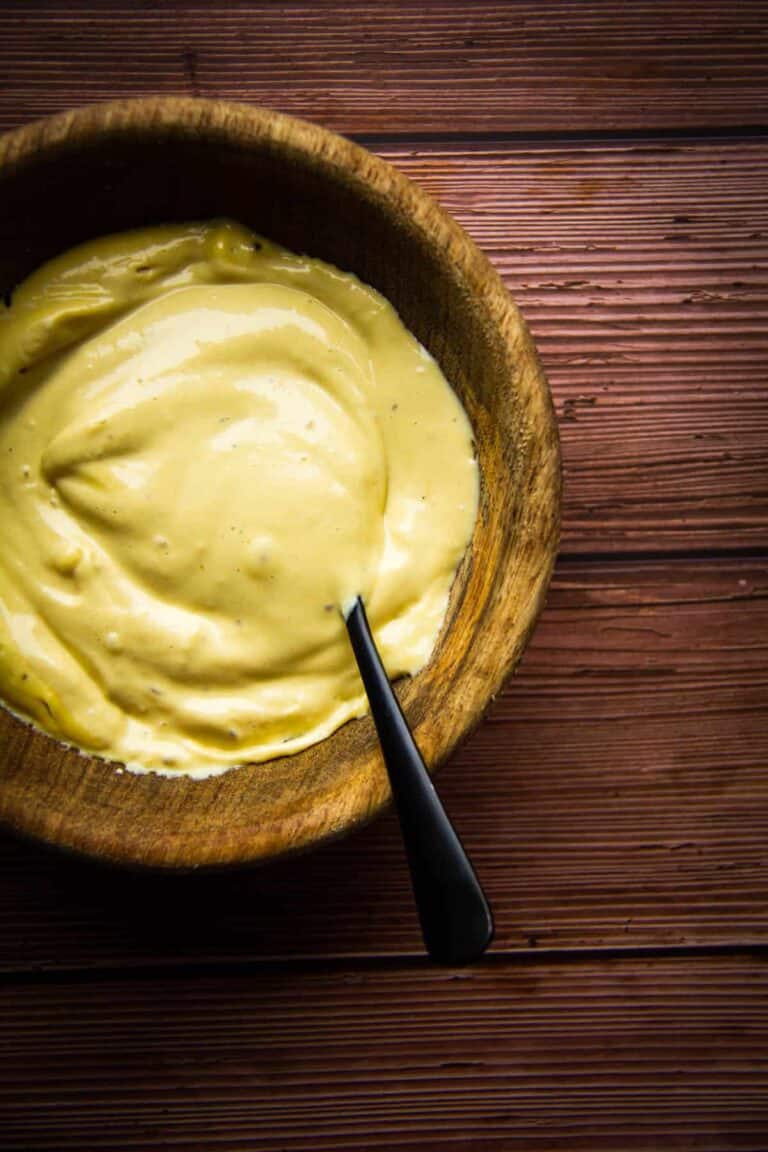 Anchovies
I know some people are turned off by anchovies because of their strong flavour, but this is a must in a good caesar salad. When used correctly you will not notice any fishy taste but an incredible umami flavour throughout the dressing.
Raw Eggs?
Yes this recipe calls for raw eggs which is technically dangerous. Although all raw foods are technically dangerous, raw eggs have a small potential for salmonella. Don't try this if you have a weakened immune system, pregnant or breast-feeding. The dressing must also be kept cold at all times (this is why I use an ice cube in the recipe) and used within 3 days. With that being said most farmed eggs today are very clean and this isn't really a problem for most people. If you feel weird about raw eggs you can buy pasteurized egg yolks or use store-bought mayonnaise and add the rest of the ingredients to it.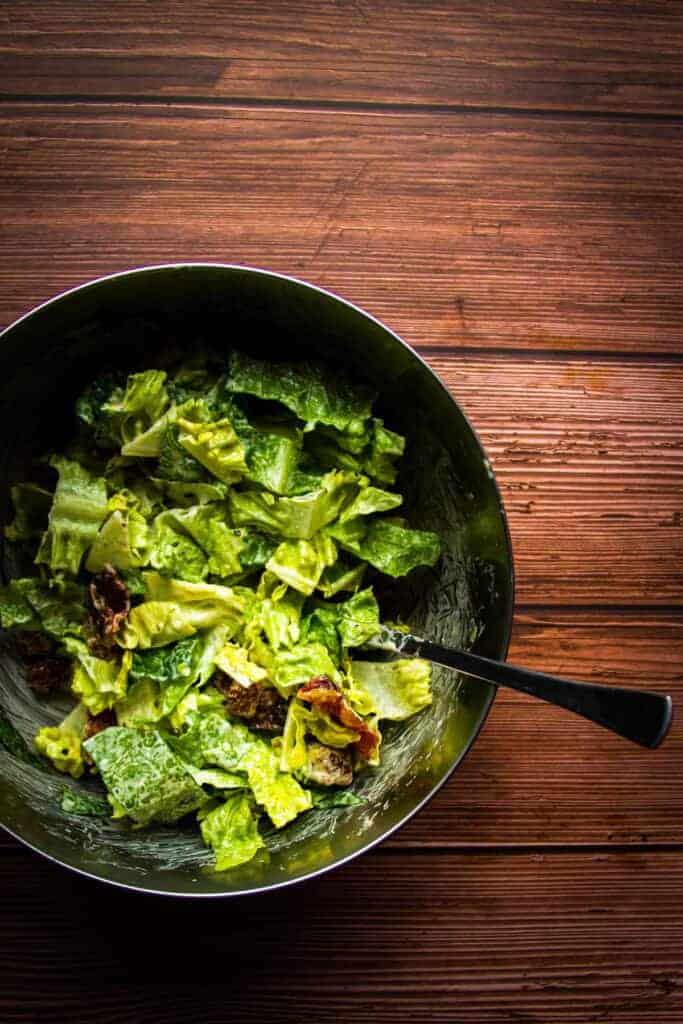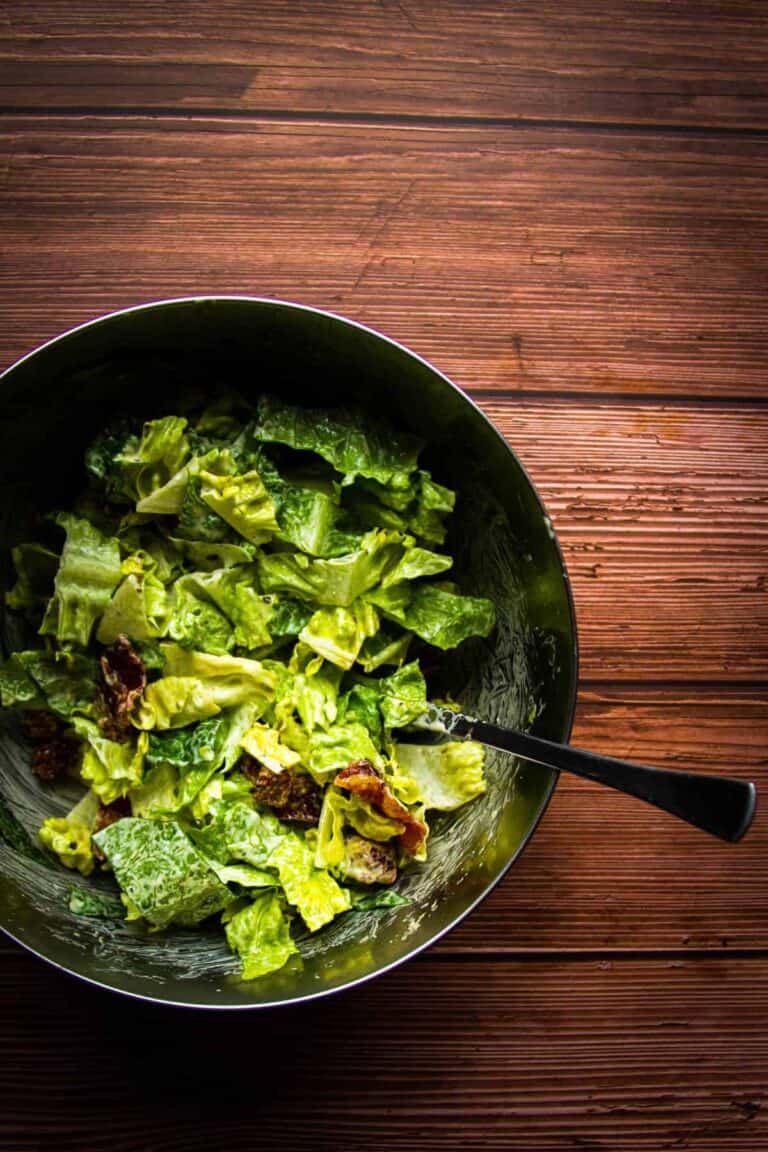 Tips for the best caesar
Soak the romaine lettuce in ice water to crisp up the lettuce
Use anchovies for the umami flavour
Make the dressing from scratch with fresh raw eggs
Use parmigiano reggiano cheese – the real deal
Chill the salad bowls in the fridge or freezer to keep the salad extra cold
Loads and loads of fresh cracked black pepper on top
Keep it simple, it's a classic for a reason
Necessary Tools
Salad Spinner – You need this for a good salad otherwise the lettuce will not dried properly and the dressing will be watered down.
Food Processor – You don't need this but it will save a lot of time. You can also use a blender or whisk by hand and purée the garlic and anchovies with a knife.
Microplane – If you don't have one of these yet I highly recommend it. I use them all the time for fresh citrus zest, grating big spices, cheeses and purées of garlic or ginger.
Caesar Salad – The King of Salads
Still to this day my favourite salad. A rich, creamy dressing made with fresh egg yolks and loaded with umami flavour from the anchovies, sharp parmigiano cheese and fresh garlic. Finished with loads of cracked black pepper and fresh lemon. It's the king for good reason.
Equipment
Food processor with a spout for slowly adding oil

ice
Ingredients
2

heads

romaine lettuce

small

100

g

bacon

60

g

parmigiano reggiano cheese

grated

1

tsp

olive oil

ice water
For the dressing
2

egg yolks

large and as fresh as possible

75

ml

olive oil

75

ml

peanut oil

or any other neutral oil

1

clove

garlic

small clove or ½ large clove, grated

2

pieces

anchovies

1

tsp

mustard

dijon or english mustard

½

tsp

soy sauce

4

dashes

tabasco

1

tbsp

parmigiano reggiano cheese

grated

1

tsp

lemon juice

1

ice cube

½

tsp

sea salt

lots

fresh cracked black pepper
Croutons
2

slices

bread

use your favourite bread, stale is better

⅛

tsp

garlic powder

⅛

tsp

onion powder

⅛

tsp

celery salt

⅛

tsp

oregano dried
Instructions
Cut and wash the lettuce. Remove the core, dark ends of the lettuce and slice into bite size pieces. Soak the cut lettuce in ice water and place in the fridge for at least 10 minutes.

Cook the bacon in the pan slowly with the tsp of olive oil until crisp. Drain on paper towels and save the pan with the bacon fat.

Cut the bread into tiny squares and cook on low heat in the bacon fat.

Once the croutons are nicely browned and toasted, add all the spices and toss around. Season with a little sprinkle of salt. Dry on paper towel.

Add the egg yolk, mustard, grated garlic, anchovies, tabasco, soy sauce, black pepper and the ice cube to the food processor. Blend on low speed while adding the oil slowly at the same time. The sauce should be thick like mayonnaise. Finish with fresh lemon juice and the grated cheese. Taste for seasoning.

Dry in a salad spinner. Cut the crispy bacon into small pieces. Assemble the dressing, grated cheese, croutons and bacon and lettuce.

Add two big spoons of dressing to the lettuce with the rest of the ingredients. Mix with a spoon. Add more dressing if you like but the most important step is that everything is properly mixed.

Plate in a chilled bowl and finish with extra cheese and fresh cracked black pepper. Enjoy on its own or with a nice steak.
Notes
*Soaking the lettuce in ice water helps to crisp up the lettuce and is important you don't skip this step.
*Be careful when cooking the croutons in the pan as they burn easily. Use a low heat and keep moving them around in the pan.
*Don't add the oil too quickly or it will split and you will have to start over. If that happens you have two options.
Option 1 is to save the split sauce, wash out the container and add two new egg yolks to the food processor. Slowly add the split sauce into the new fresh eggs until it's emulsified.
Option 2 is to add a very small amount of xanthan gum (about 1/16 tsp) to the split mixture and blend until emulsified. 
Nutrition
Calories:
753
kcal
|
Carbohydrates:
19
g
|
Protein:
13
g
|
Fat:
72
g
|
Saturated Fat:
19
g
|
Cholesterol:
133
mg
|
Sodium:
532
mg
|
Potassium:
822
mg
|
Fiber:
7
g
|
Sugar:
5
g
|
Vitamin A:
27509
IU
|
Vitamin C:
13
mg
|
Calcium:
327
mg
|
Iron:
4
mg
This post contains Amazon Affiliate links to products I recommend.
My Ultimate Bacon Cheeseburger
My recipe for the ultimate bacon cheeseburger with some tips on how to make restaurant-quality burgers at home. Makes 6 beautiful bacon cheeseburgers.
Check out this recipe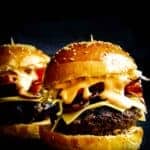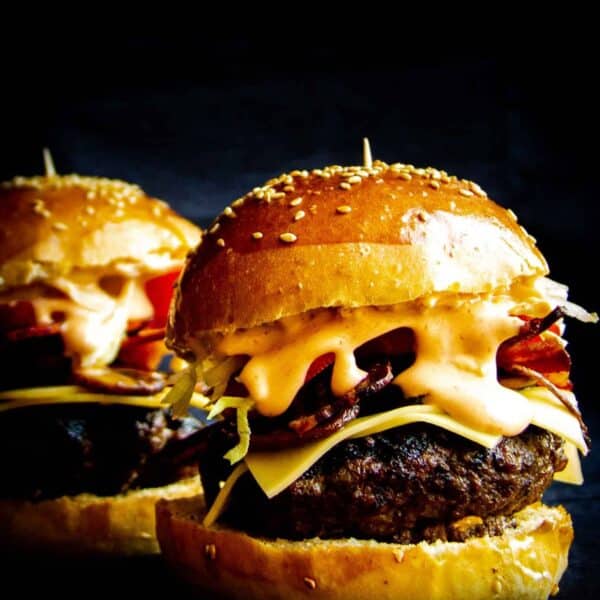 A Tomato Basil Salad that's Not a Caprese Salad
A delicious way to enjoy fresh tomatoes this summer with a rich macadamia nut dressing. Ditch the Caprese salad and try something this tomato basil salad instead.
Check out this recipe