When should you eat tomatoes?
Now.
What should you eat with them?
Macadamia nuts!
Tomato season is here, and I've got something a little different than the predictable Caprese salad.
Don't get me wrong, I definitely do love Caprese salads, but sometimes it's nice to change things up a bit.
This tomato basil salad uses toasted macadamia nuts to create a rich, creamy dressing that takes fresh tomatoes to another level.
Less is More in a Tomato Basil Salad
I'm a firm believer in the mantra that less really is more. And it's especially true when it comes to this salad.
Ripe tomatoes, toasted macadamia nuts and fresh basil are all you need to make a delicious salad. Although you can certainly add a bit of fresh buffalo mozzarella or some crispy fried bread if you like.
When is the Best Time to Eat This Tomato Basil Salad?
Tomato season starts as early as June and can run all the way until October here in the Netherlands. But the peak season and the best time to eat tomatoes is usually during the late summer months from September to August.
Is a Tomato a Fruit or Vegetable?
Is the tomato a fruit or a vegetable? Technically it's a fruit. But you'll never hear me call a tomato salad a fruit salad…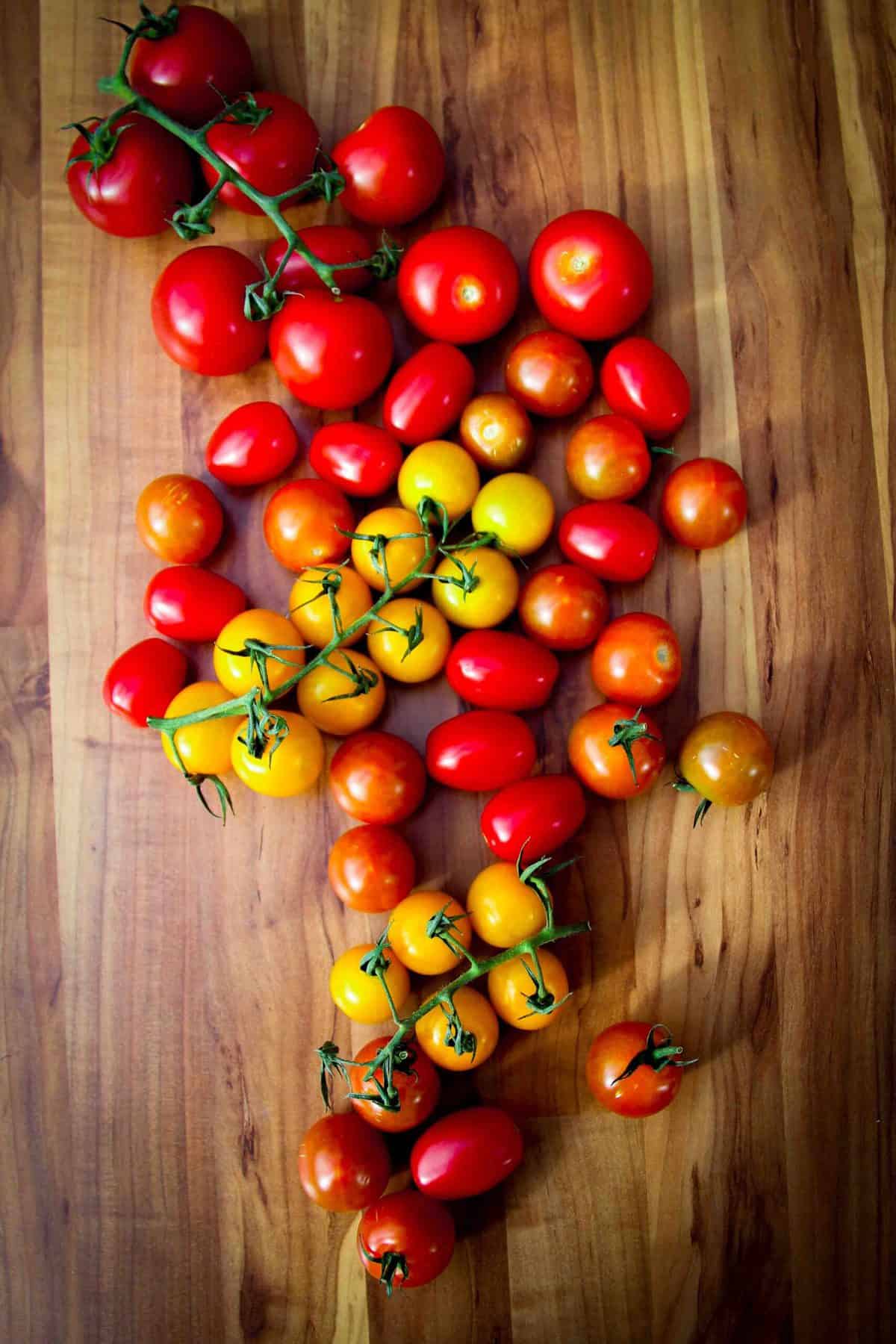 Tomato Fun Fact
Dutch-owned Philips, revolutionized Dutch tomato farming with a series of LED lights that accelerate tomato growth. And in 2015, another Dutch company named Duijvestijn was awarded the title of "the Best Tomato Grower in the World."  
Do you still think about Italy when you think about tomatoes?