Bacon and maple?! No, even better, maple bacon.
It's true that as a Canadian I'm genetically wired to love maple syrup. But are there actually people that don't like maple syrup?
This is an easy excuse to get a little festive with some maple syrup for Canada day or for any time you're trying to impress a Canadian. The best part is it's really easy to make and won't take much longer than normal bacon.
Maple Bacon Size Matters
Here in the Netherlands, they like thin-cut bacon. I've always been a thick-cut bacon kinda-guy myself.
But at the end of the day, bacon is still bacon.
Mine took about 20 minutes to crisp up nicely with a turn after 15 minutes but if you have thick-cut bacon it could take up to 30 minutes.
Just make sure you keep an eye on it after the 15-minute mark as the added sugar will burn even faster.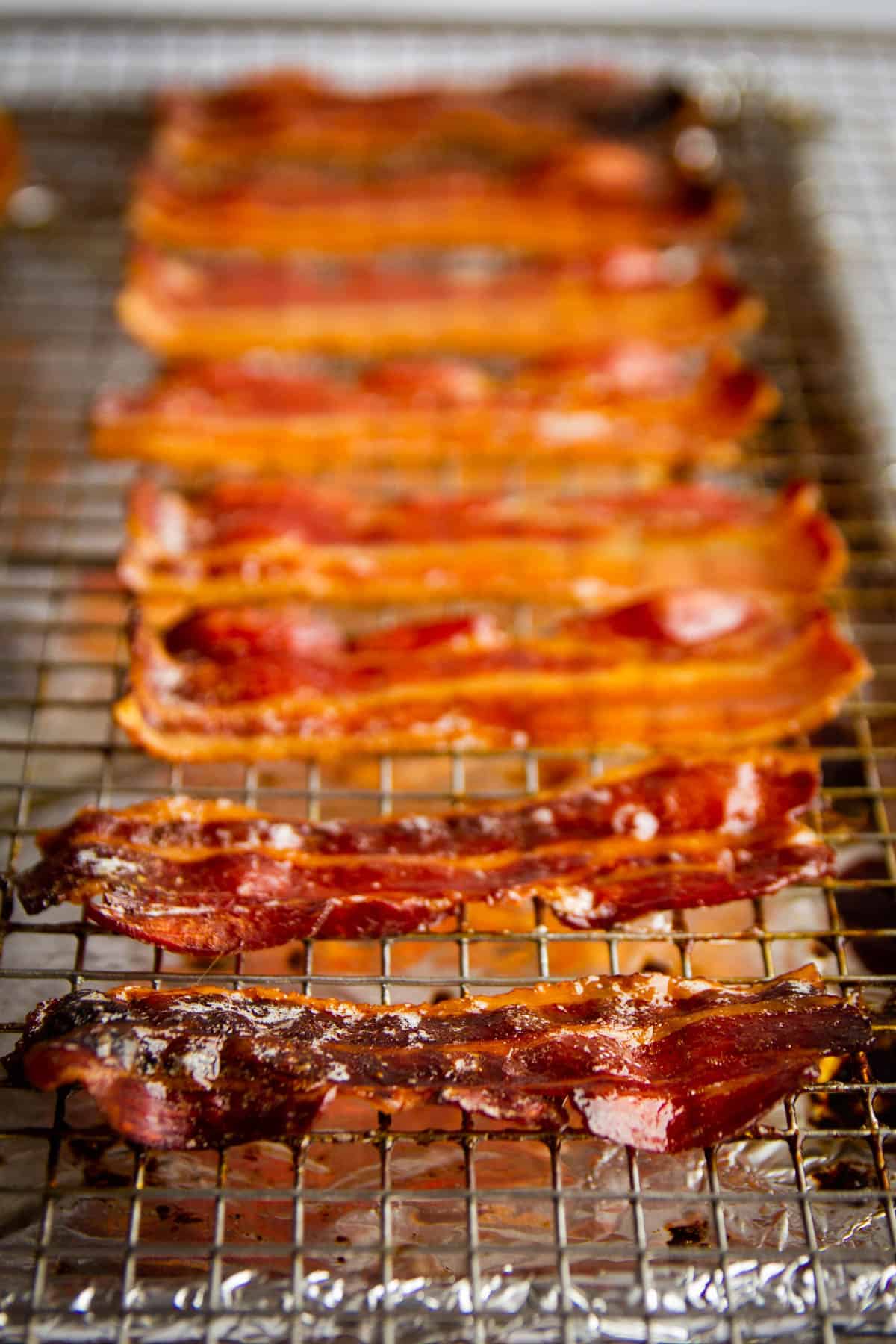 Bacon Deserves Real Maple Syrup
This is common knowledge in our household. Please don't waste fake maple syrup on bacon. It deserves better, and so do you.
We want 100% real, from a tree maple syrup.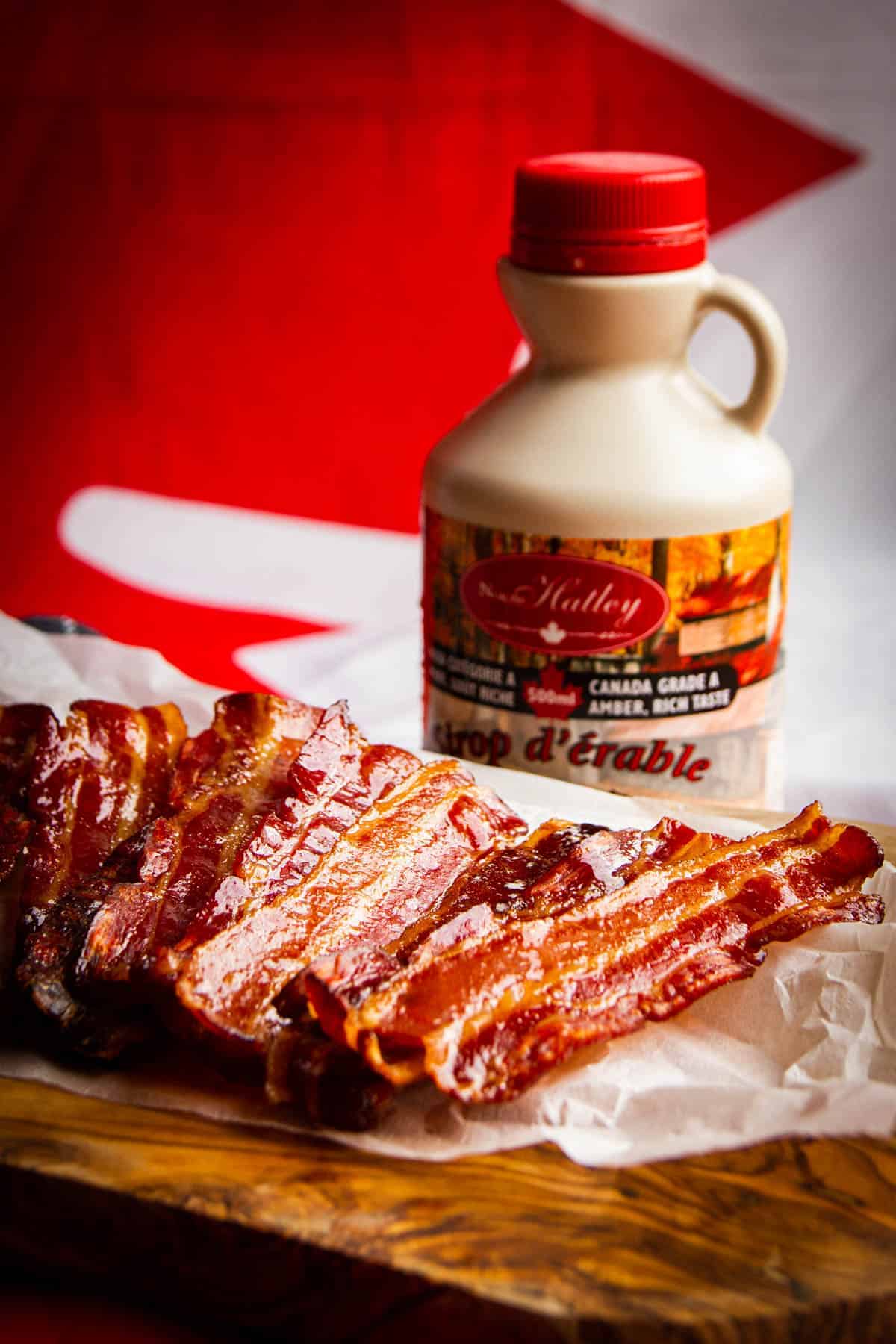 Tips for the Best Maple Bacon
This recipe is really simple as long as you follow these steps:
Use a resting rack. The resting rack provides airflow to both sides of the bacon and allows for maximum crispiness, without flipping. It will also allow the sugar to dry evenly after cooking and your bacon will end up with an even crispier shine.
Brush/spray the resting rack. This will prevent the bacon from sticking to your resting rack and makes clean-up a lot easier.
Bake at a lower temperature. The added sugar from the maple syrup will burn faster so a lower oven temperature will reduce burning.
Happy Canada Day!
More Recipes with Bacon…
Stuffed Chicken Leg with Bacon, Porcini, Walnuts and a Date Sauce