Who doesn't like a good breakfast sandwich? With crispy fried bacon, a runny egg yolk, a toasted sesame bun that's topped with crisp lettuce, fresh tomatoes and slathered with bbq sauce and spicy mayo. A good breakfast sandwich is cheap to make, super delicious and a perfect quick fix for a lazy Sunday morning. But not all breakfast sandwiches are created equal so here's a few tips to make sure you achieve supreme breakfast sandwich deliciousness.
Bacon-fried eggs
Don't throw away that leftover bacon fat! This is some of the most flavourful cooking fat in the world. Using this left-over fat for frying the eggs makes the tastiest fried eggs! I love the crispy crust on the bottom of the eggs when fried in hot bacon fat.
Good buns
Good, fresh bread is ESSENTIAL to a good sandwich. Something soft and not too crunchy either. I love sourdough but personally I think it's too crunchy in an egg sandwich. Go with brioche, an english muffin or this japanese milk bun recipe for the best results.
Tomato
Tomatoes give the sandwich freshness and most importantly juiciness. Everyone has different opinions on what to top their buns with but tomatoes are a must.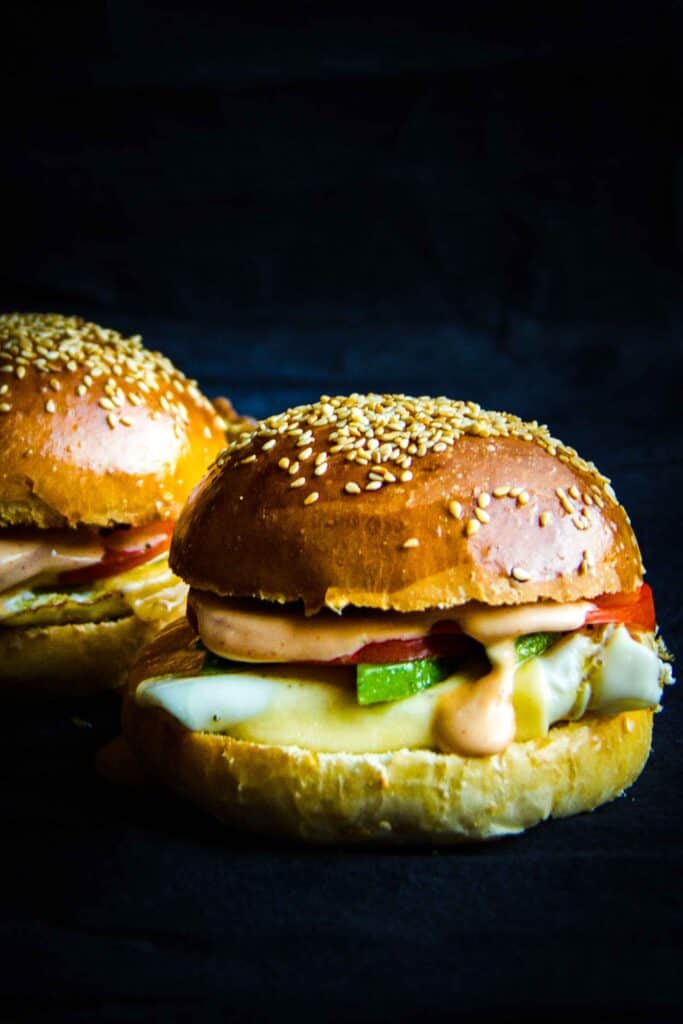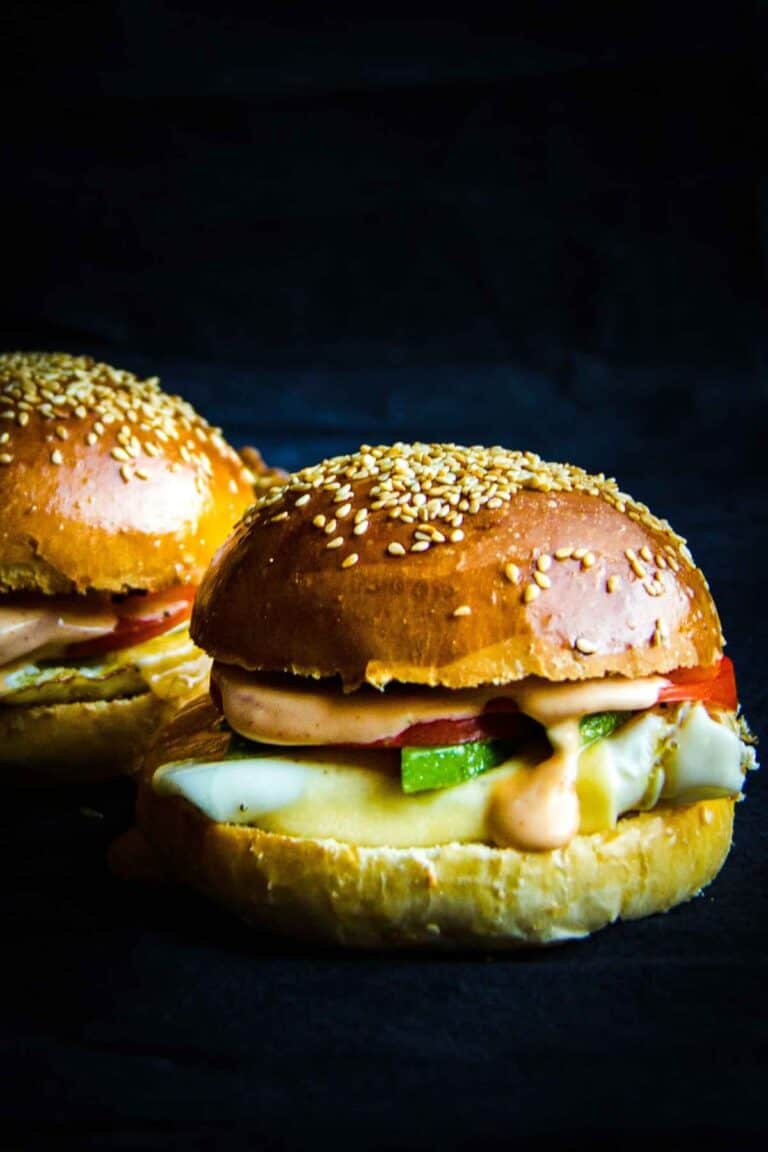 Honourable Mentions
Here's some nice ideas to make that breakfast sandwich even better:
Truffle mayo – works really nice with eggs
Fried onions – thick cut, and fried in the bacon fat give extra sweetness
A sausage patty instead of bacon
If you plan to make your own buns (highly recommended) use this recipe! Roll into 6 instead of 8 balls.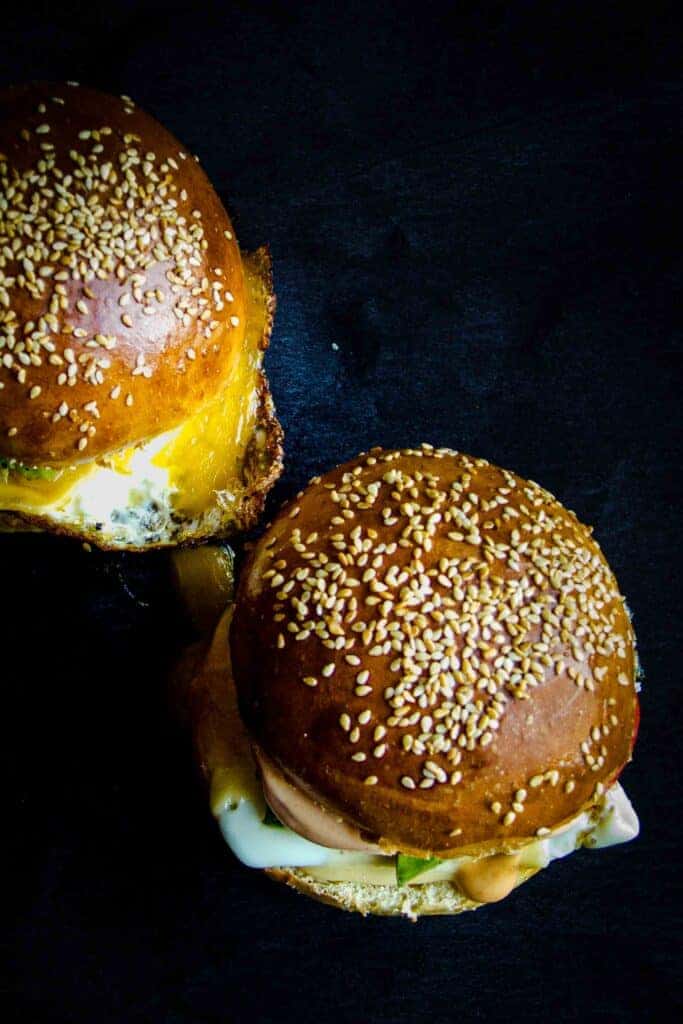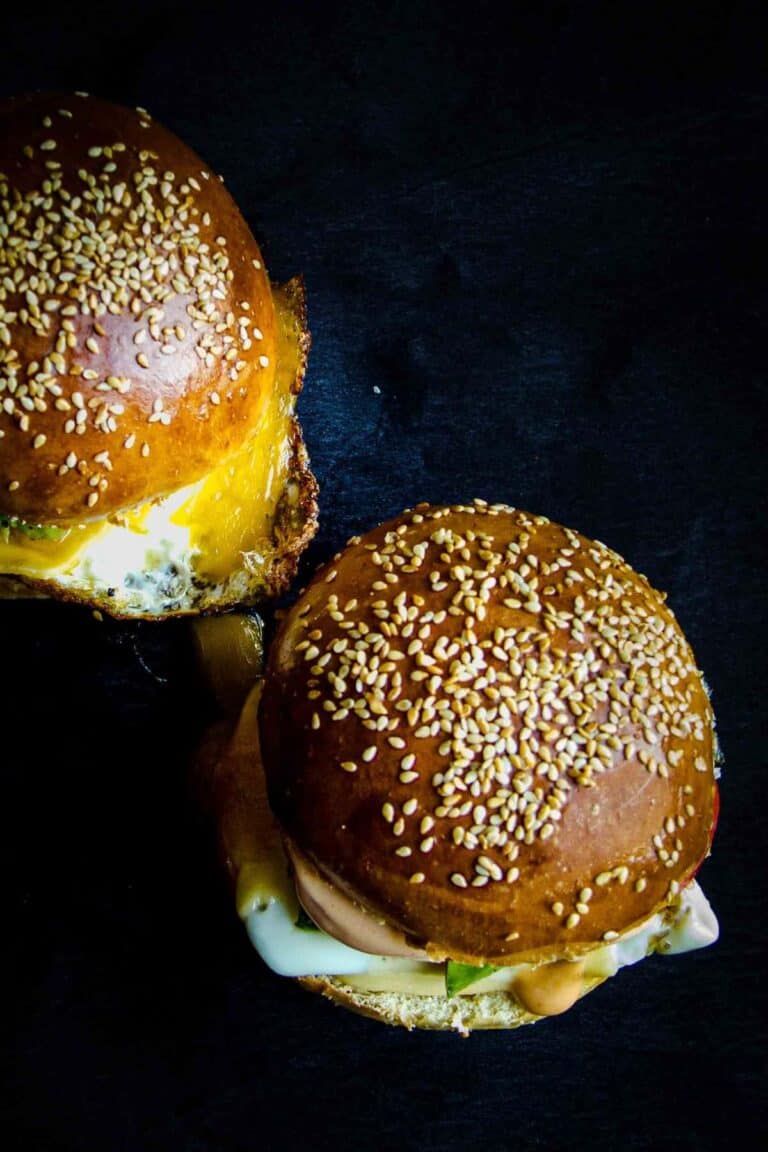 Recommended Equipment
A good cast-iron pan is perfect for cooking the eggs for this sandwich because cast iron is naturally non-stick when seasoned. It also cooks very evenly and makes a delicious golden crust on the bottom of the fried eggs. If your interested in buying a cast-iron skillet, I'd recommend this one but don't worry too much about which brand you buy as they're all generally the same due to their simple design.
This post contains amazon affiliate links to products I love using!