There is nothing better than freshly baked bread at home and this recipe for pull apart milk buns is so good you will want to make it all the time. This bread is great because it's quick to make, consistent, incredibly delicious and no-fail.
That Fresh Baked Bread Smell
The house always smells amazing when I make these at home! Next time you visit friends or family for dinner bring a batch of this bread and you'll be invited over a lot more!
What the heck is tangzhong?
What makes this recipe special is the use of a tangzhong starter. Tangzhong is similar to a roux except with milk, water and a little flour instead of butter and flour. It is then cooked just like a roux until thickened and added to the dough. This process helps to keep the buns soft longer and makes it extra tasty.
Unlike a sourdough starter which can take months to prepare and daily feeding, this "starter" takes only 3 minutes to make. Don't be scared of the tangzhong, it's really easy.
Making Milk Bun Burgers?
These make amazing burger buns. I would recommend rolling into 6 balls instead of 8 for if you plan to make the buns. Baking will be the same but bake for 12 minutes instead.
Milk Bun Egg Sandwich?
Yes, same as the above instructions for burger buns.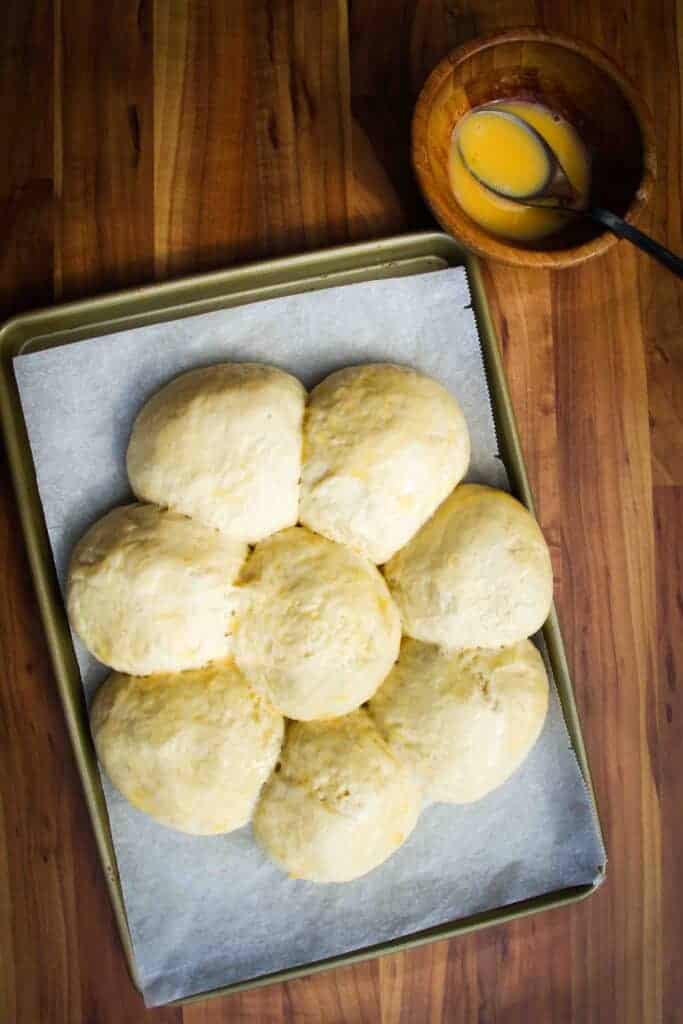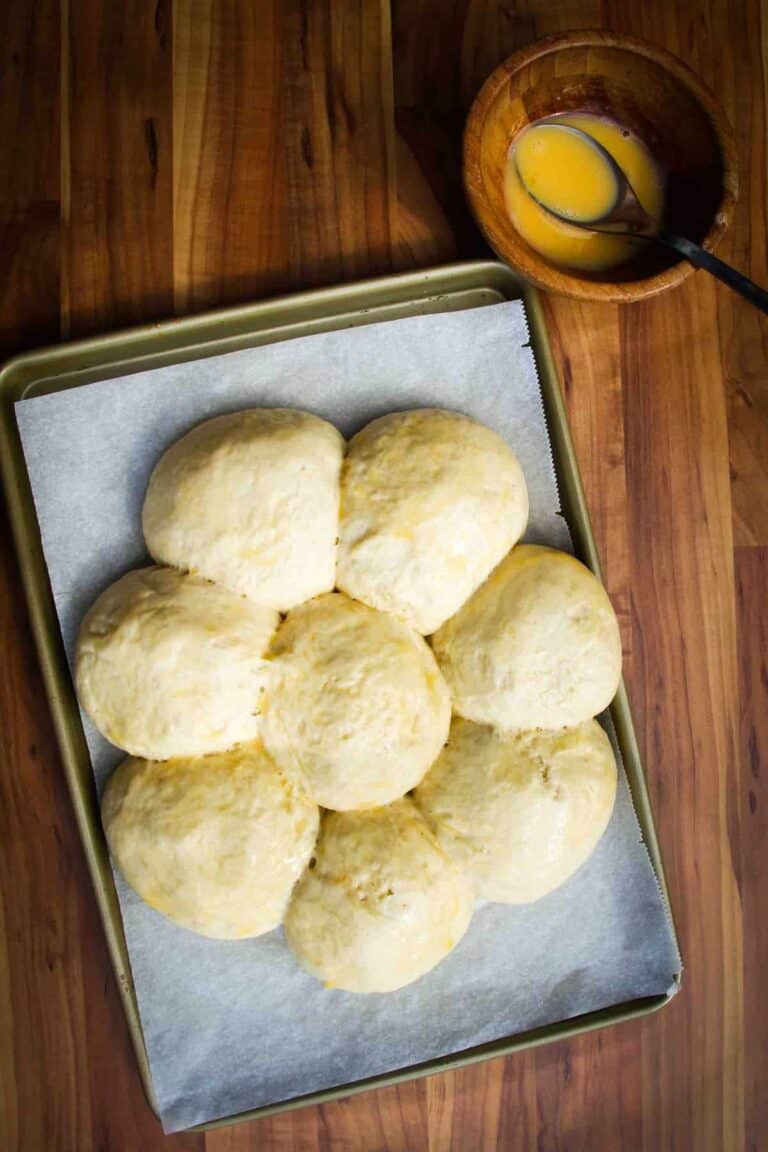 I found the original Japanese Milk Bun recipe on King Arthur Flour but have modified a few things to make it my own. (I don't like using milk powder and would rather use all-purpose flour vs. bread flour). Although, I highly recommend this site for baking recipes!