This recipe for minted new potatoes is a recipe from my nanna that is simple, easy and something I never get tired of. It's the best way to enjoy new potatoes because it really allows the true potato flavour to shine.
Where Did Minted New Potatoes Come From?
My British nanna (that's what Brits call grandmothers in case you didn't know) has always been passionate about food and got me hooked at a young age.
When she and my grandpa left England for a new life in Canada they brought with them a few recipes that reminded them of home.  Traditionally this recipe would use jersey potatoes which are smaller potatoes ready in May that used to be fertilized with seaweed.
This gave the spuds a delicious and unique flavour but unfortunately is not practiced anymore.
But of course we can still enjoy the tradition by using local new potatoes with the same flavour.
Minted New Potatoes
Potatoes go so well with just about any fresh herb added at the end. Although mint might not be something you would normally put with potatoes, it adds an incredible freshness that goes great with newly harvested potatoes.
Potatoes Are Healthier than You Think
Potatoes, when eaten with the skins are healthier than white rice, and flour because they are less refined. They also contain vitamin C naturally which rice and wheat do not.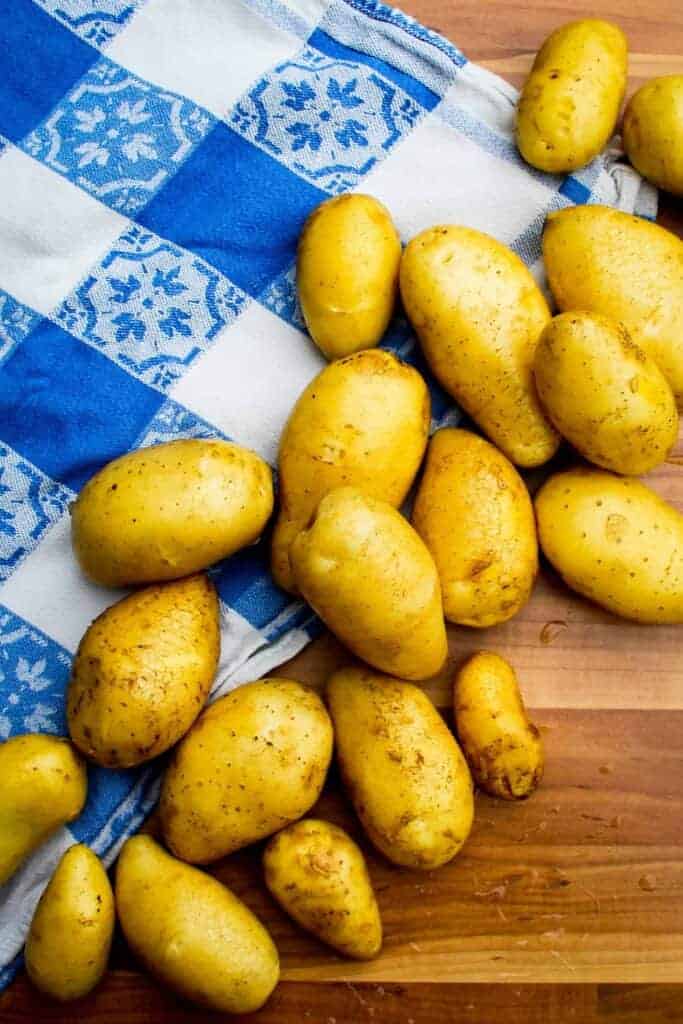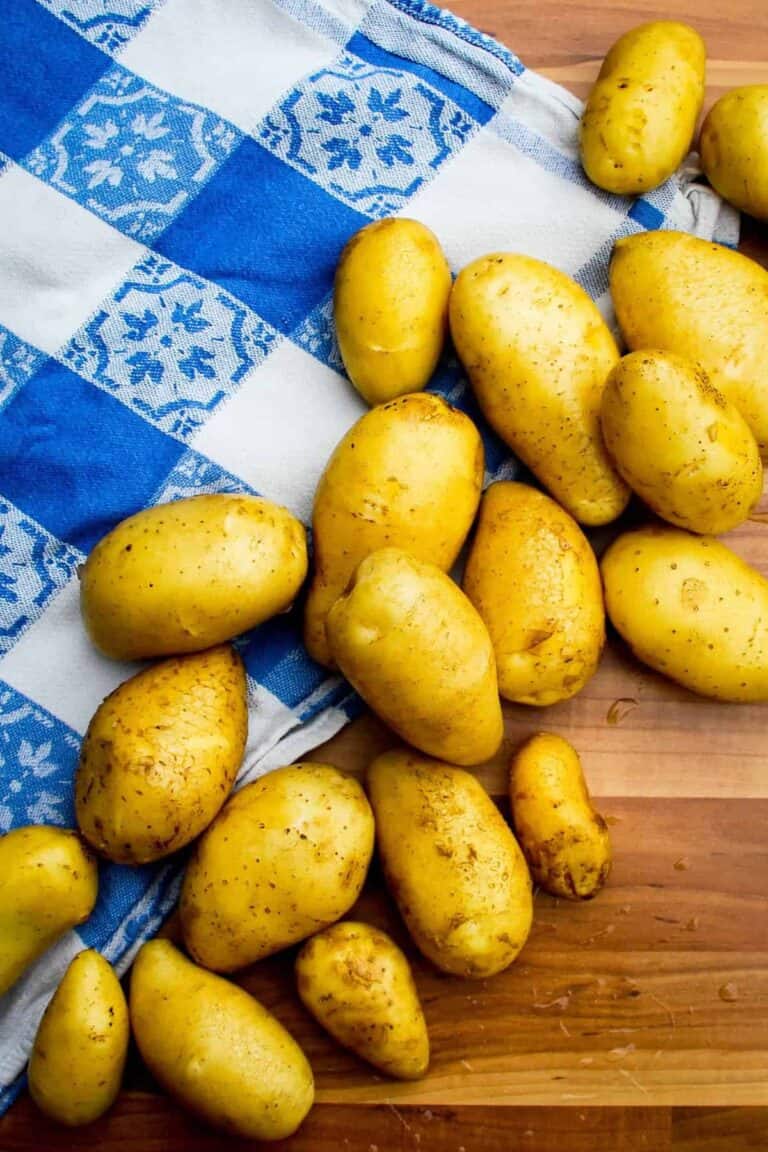 Netherlands and Future Farming
The Dutch are actually the biggest exporter of potatoes in the world with a surprisingly small land mass. This is because of the immense amount of research that has gone into sustainable potato farming in the Netherlands. The Dutch have become world leaders in agricultural innovation, pioneering new paths to fight hunger.