Pho Tai, an ultra-comforting beef noodle soup, is one of life's greatest pleasures.
A Vietnamese treasure that's light, comforting and extremely healthy. It's a super comforting and stress-relieving hot soup. Exactly what I want to eat on a cold and rainy day.
Traditionally, the Pho broth takes 8-12 hours to prepare. Luckily for you, my Instant Pot recipe cuts that time down to 2 +1/2 hours of cooking.
Still, it's not a meal that's made in 15 minutes or less and does take some time, but it's unquestionably worth your time.
What Is Pho Tai?
Basically, Pho (pronounced PHUH) is a Vietnamese soup with rice noodles, beef and beef stock that normally simmers anywhere from 10-24 hours.
Pho Tai, (my favourite!) is served with thinly shaved slices of rare beef which cook almost immediately after being submerged in the hot broth.
It can be served with all sorts of accompaniments like fresh basil, bean sprouts, soy sauce, sriracha sauce, fresh chilli and raw thinly sliced onions. 
Popular Pho Tai Accompaniments
fresh chili
hoisin sauce
fresh basil
bean sprouts
coriander (eww gross)
sriracha sauce
fish sauce
fresh lemon or lime wedges
thinly sliced onions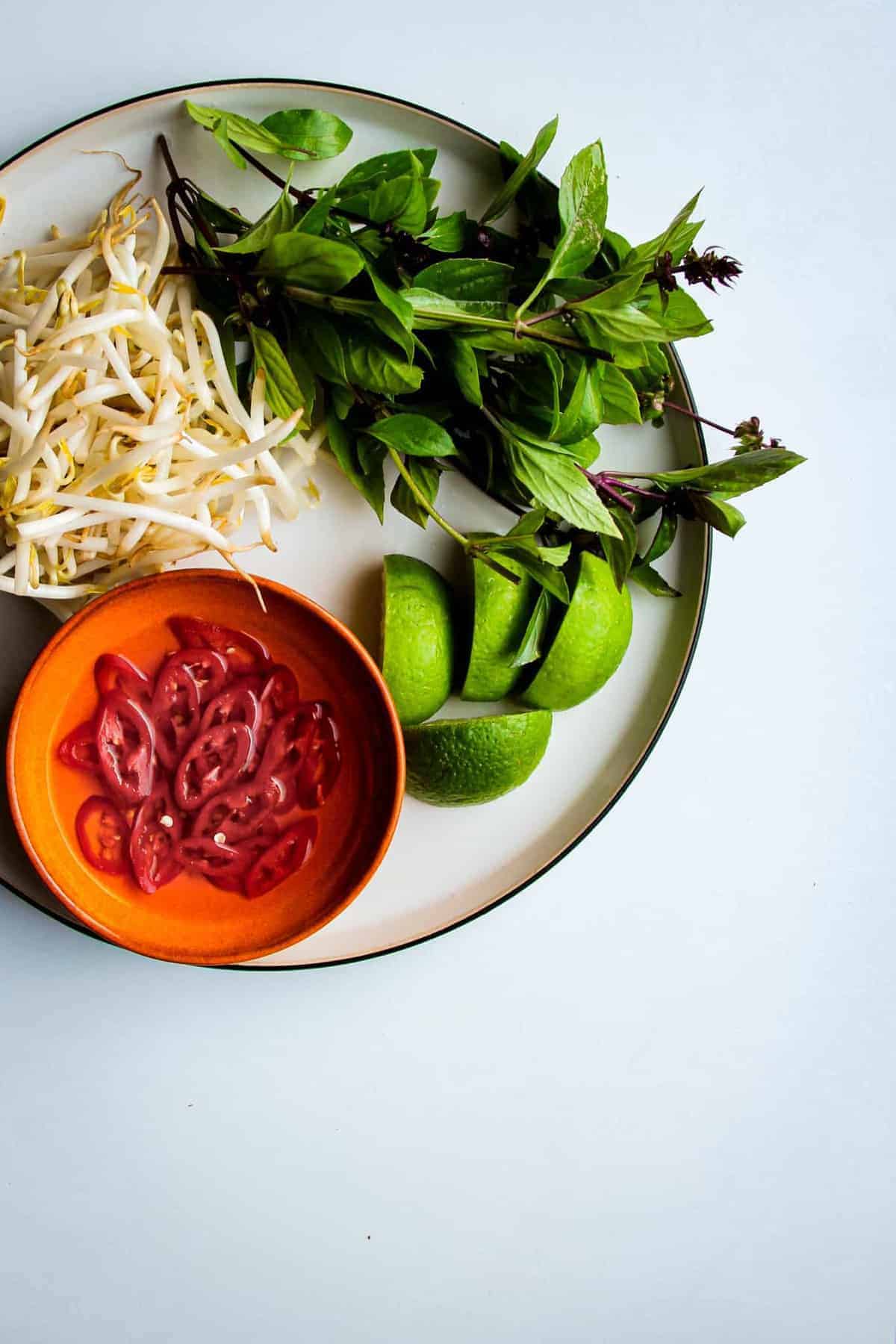 I'm Pro Bones
Cooking with bones is an old-school method that's, unfortunately, less popular at home nowadays due to the popularity of fast food. Almost everything in a fast-food restaurant is boneless and therefore we don't get enough bones in our diet.
Marrow bones are loaded with vitamin A, vitamin K2, minerals like zinc, iron, boron, manganese and selenium, as well as omega-3 and omega-6 fatty acids and fish bones contain iodine, which is essential for healthy thyroid function and metabolism.
Basically, bones are healthy and definitely something we are lacking in our modern diet. Pho is the answer!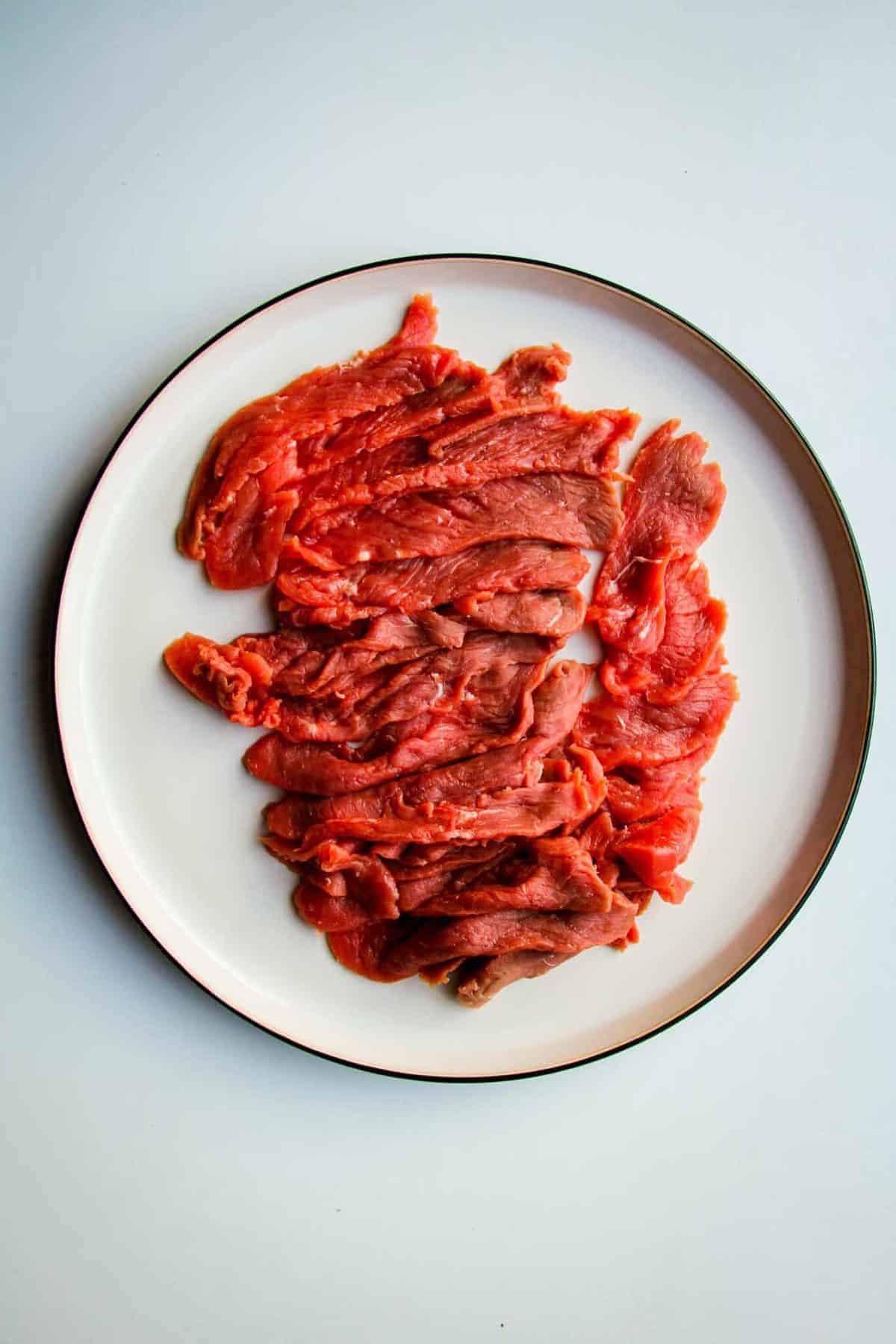 I'm a passionate bone advocate for many reasons.
When you cook with bones you make use of the whole animal, make something healthy and most importantly create a flavour that you cannot get anywhere else.
I have to recommend this amazing book, which is written by another bone advocate who goes into detail why we need more bones in our life. Great read!
Pho Tai Instant Pot Miracle
Normally a Pho or bone broth like this can take anywhere from 10-24 hours to properly extract all the lovely flavour and health benefits out of the bones. BUT with this magical little tool, you cut the time down to just 2 hours of cooking with the same (if not better) flavour!
If the bone broth is allowed to cool in the instant pot (about 30 minutes extra) then it will have even more flavour. This is because a lot of flavour is actually lost when you simmer a stock without a lid as it is carried with the steam into the air.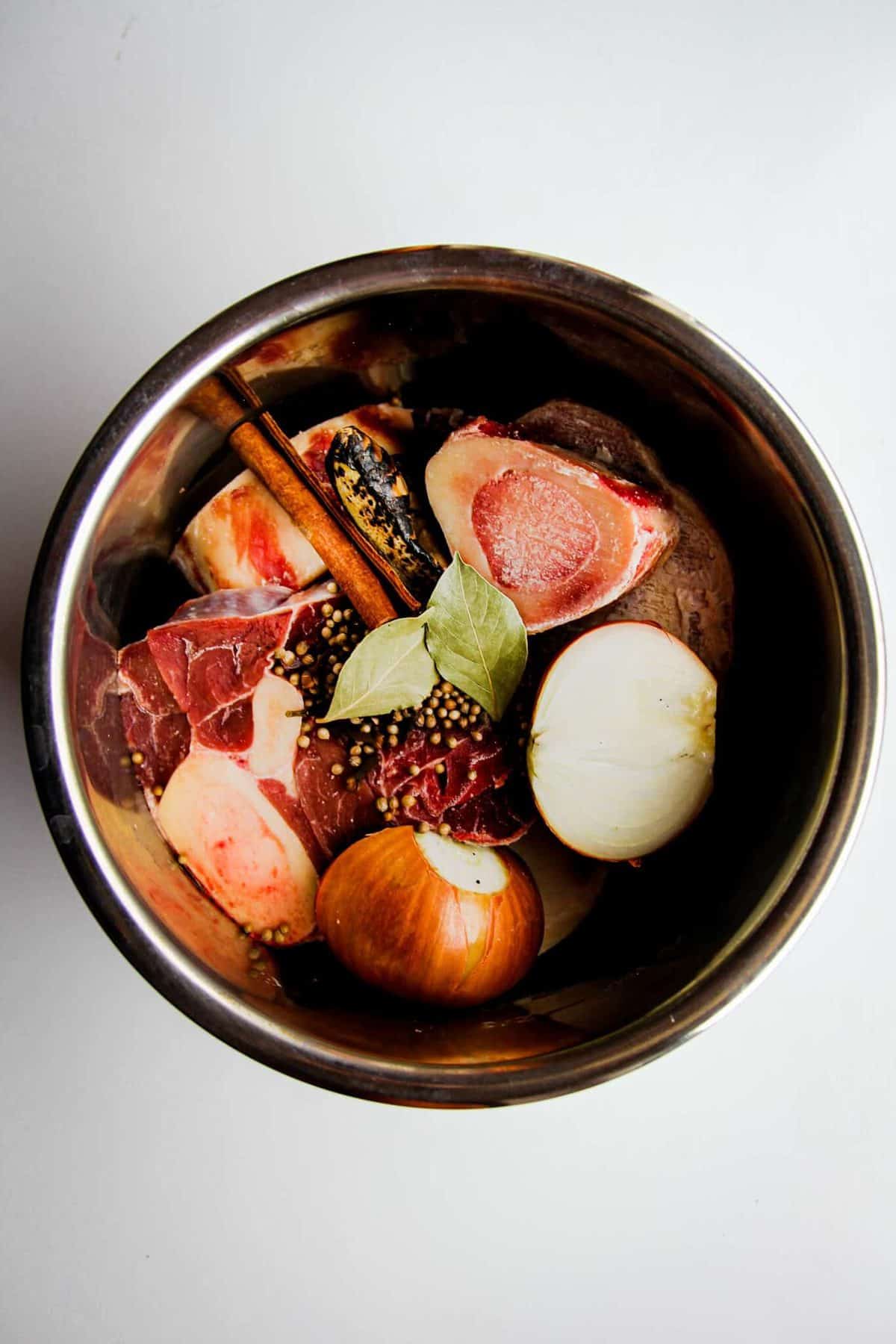 The great thing about the instant pot is that it doesn't need your constant attention like a normal stockpot on the stove where you need to constantly monitor the temperature. I put the instant pot on, set the timer for two hours and flip on the T.V.
Pho Tai Tips
Make sure the broth is boiling hot before you serve so when you add the rest of ingredients it stays hot
Have the meat come to room temperature so it cooks nicely and the broth stays hot
Salt the water heavily for the rice noodles so they are seasoned nicely
You can freeze the meat slightly so it's easier to slice thinly
Don't Have an Instant Pot?
No worries, but you'll have to wait as many people did before the era of fancy pressure cookers.
The method is the same except instead of cooking for 2 hours on high pressure you will need to simmer the broth for 10-12 hours. Make sure the bones are completely covered with water. Check the stock now and then to make sure the water doesn't evaporate too much.
This post contains Amazon affiliate links to products I love using!
Easy, Perfect Every Time, Instant Pot Basmati Rice