I'll admit, getting sweet potato wedges crispy without deep frying them is tricky.
And sometimes deep frying in your kitchen (a.k.a the smell of the fryer) is just a no-go.
But what if I told you…
That there is a way.
A fool-proof, crispy-every-time method for baking these little sweet potato babies that's easy and stress-free.
I won't lie though, these are still not as crispy as the sweet potato fries you'll find in a restaurant but they are still the crispiest baked wedges I've ever had.
The biggest win with this method is that you just have a tray or two for clean-up instead of a messy deep-fryer.
Plus, I absolutely love the slightly charred, blistered outside and the mashy interior of these wedges that are only achieved through baking them.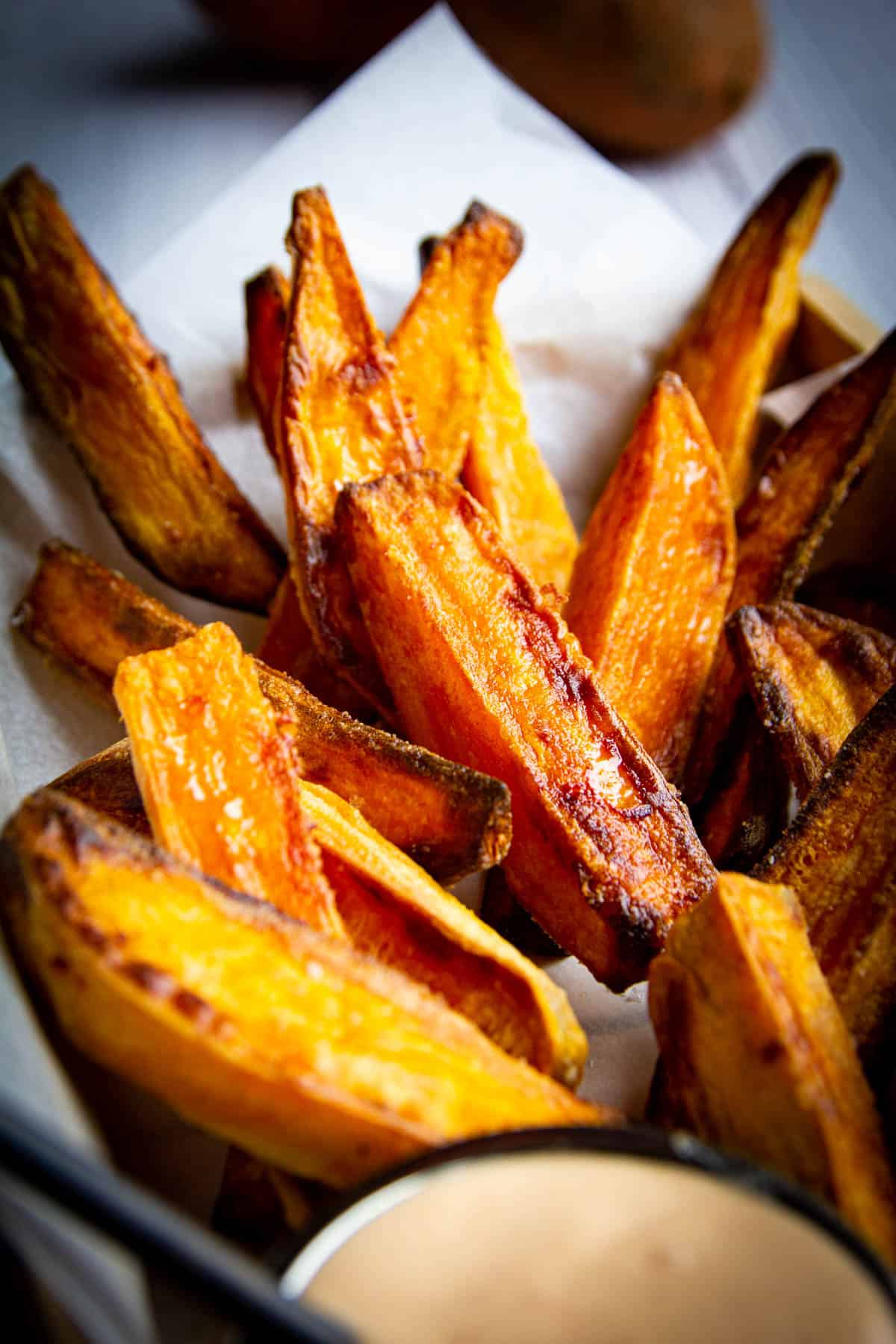 The Secret to Crispy Baked Sweet Potato Wedges
There are two factors that make a HUGE difference to the crispiness of sweet potato wedges.
Firstly, you must never overcrowd the pan. When you pile a pan full of vegetables (or anything for that matter) and overcrowd it, you prevent airflow in the oven and end up steaming instead of roasting. It's better to make two trays instead of one big tray of wedges in order to allow proper airflow.
Secondly, cornstarch. When you dust the wedges in cornstarch this dries out the edges and results in an extra crispy exterior. Using regular flour instead of cornstarch will not work as well although arrowroot and potato starch comes pretty close. I also experimented with adding a little baking powder to these which ended up tasting too bitter and I don't recommend this.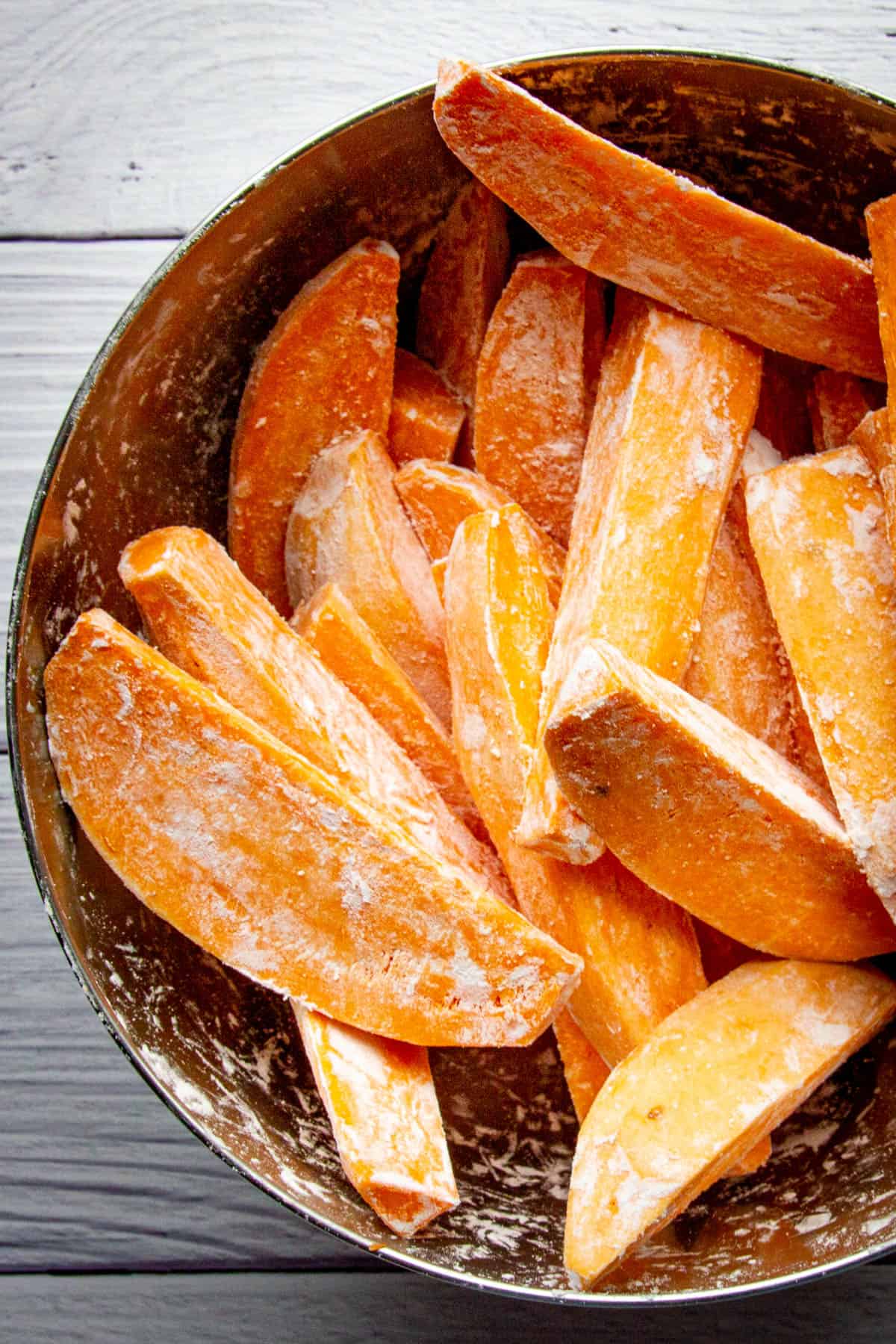 Time and Temperature are Key
After many trials, I've nailed the perfect time and temperature for my little European oven.
Keep in mind that every oven is a little different so you'll want to watch these like a hawk especially for the first time making these.
You're looking for crispy outsides, and mashy interiors but without too much char. Note that they burn quite quickly near the end.
*My golden time and temperature: 210°C/ 410°F for 20 minutes, then flip and 15-20 minutes on the other side.*
How to Cut Perfect Sweet Potato Wedges
Another crucial factor to the success of these wedges is cutting them the right way.
The actual size of the wedges can vary a little as long as they are all the same size. Try your best to cut even wedges because this will help them to cook at the same time.
My sweet potatoes were small to medium size and weighed about 600g total.
Here's how I cut my wedges, but keep in mind that larger sweet potatoes or yams will take longer to bake.
Cut the sweet potato in half first.
Cut the sweet potato halves into 3 pieces if they're large and 2 pieces if they're small. But don't overcomplicate it either, just try your best to keep them all the same size.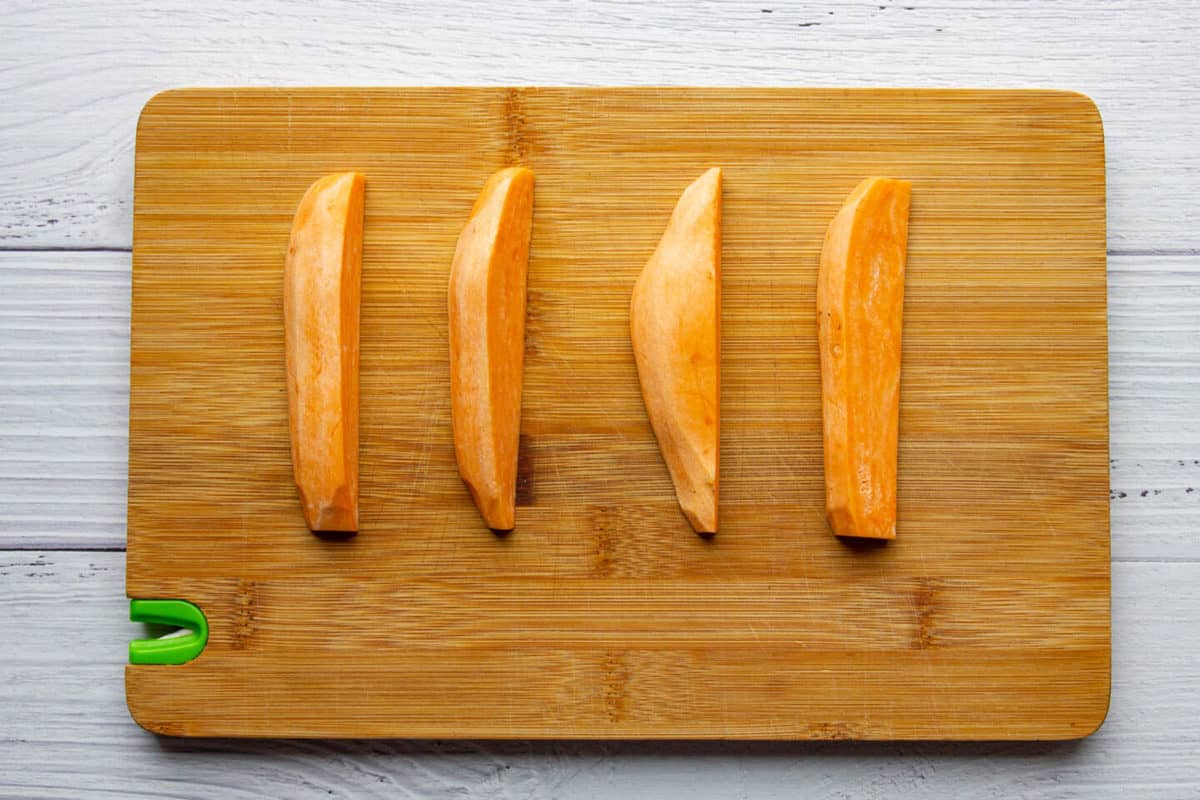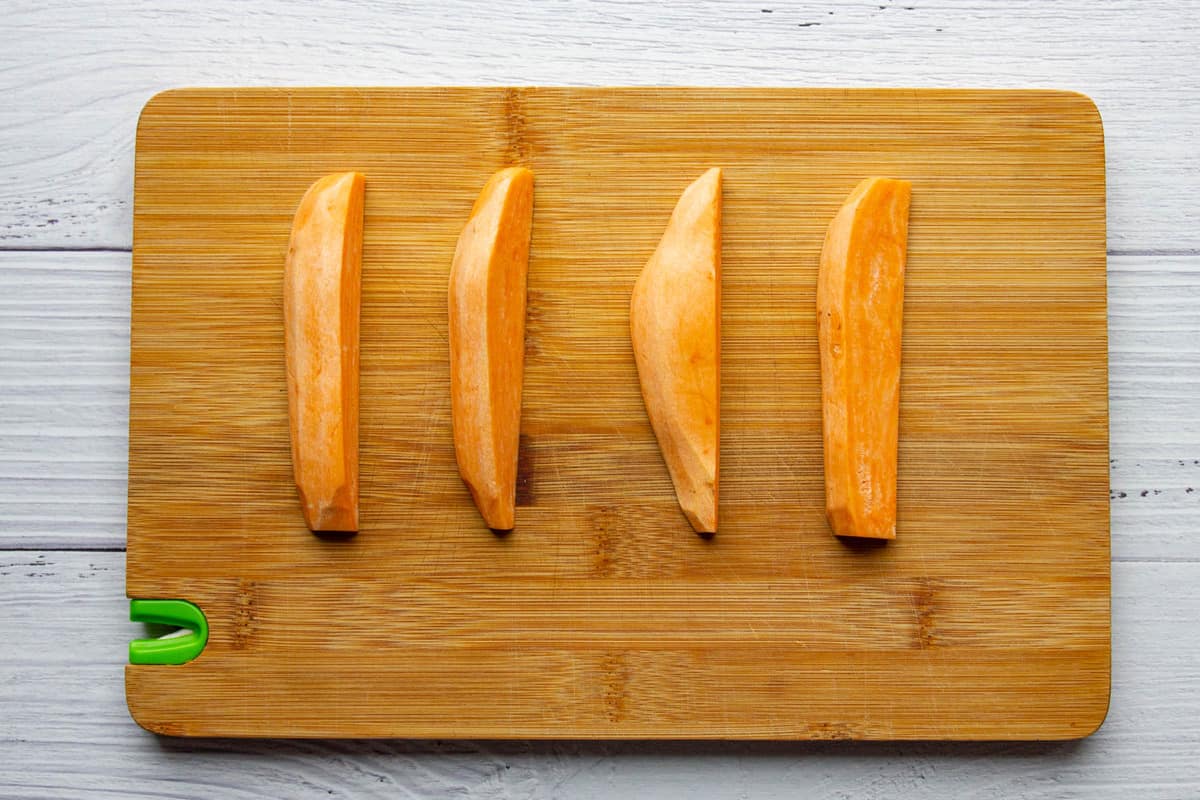 Don't Forget the Spicy Mayo
I think sweet potato fries with spicy mayo are a necessary obligation here. Then again, I do put spicy mayo on everything…(Caroline thinks they're the best on their own).
Go here for my spicy mayo recipe.
Hi I'm Devan and I'm Addicted to Spicy Mayo
More often than not, there's an emergency bowl of spicy mayo sitting in our fridge. Throw it on fried rice, dip your fried chicken in it and sauce up those left-over vegetables with this easy but super tasty sauce.
Check out this recipe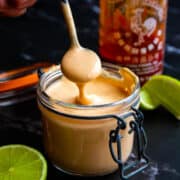 Will this Recipe Work in an Airfyer?
I'm 99% certain that these will work beautifully in an air fryer but unfortunately, I don't have one to test it out.
If you're willing to experiment a little bit I'm sure you'll get great results and if you do, please share this in the comments!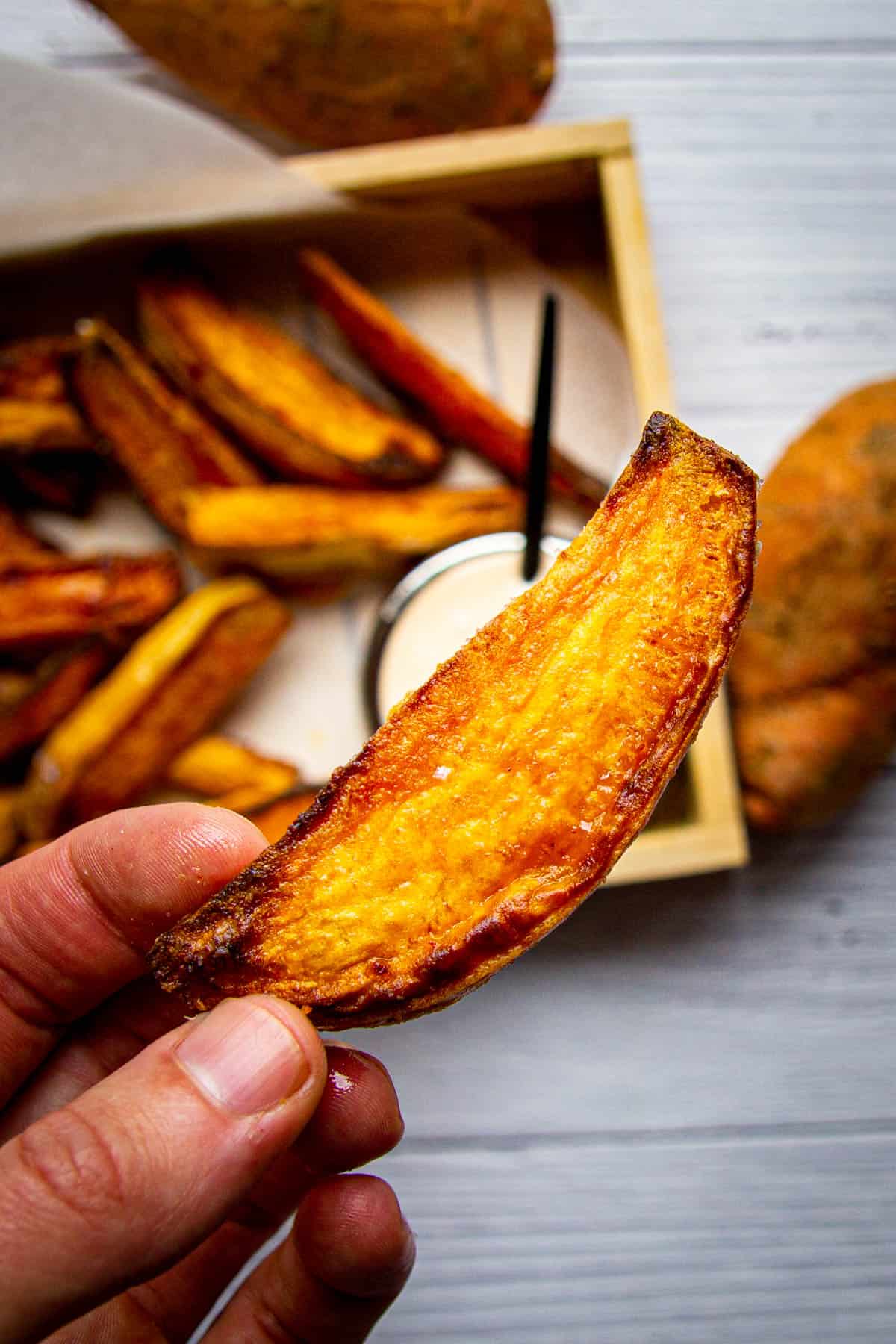 Tips for the Best Sweet Potato Wedges
Here's the summary of my tips for the best wedges:
Use cornstarch to help dry out and crisp up your wedges.
Time and temperature are very important and be sure to keep an eye on them near the end of baking as they'll burn really easily.
Don't overcrowd the pan, otherwise, you'll get soggy fries.
Try your best to cut the wedges in a similar size.
Season the wedges with salt at the end instead of before.
You must not forget to serve them with this spicy mayo!
No-Fry Crispy Sweet Potato Wedges
The secret to oven-baked sweet potato wedges. Crispy on the outside and mashy on the inside and preferably dunked in spicy mayo.
Ingredients
600

g

raw sweet potatoes

(2-3 medium sweet potatoes)

60

g

peanut oil

(or any high smoke point oil)(3 tbsp)

8

g

cornstarch

(3 tsp)

salt to taste
Instructions
Set oven to 210°C/410°F with convection.

Wash and peel the sweet potatoes. Cut the sweet potato in half first. Then cut the halfs into 3 pieces if they're large and 2 pieces if they're small.

But don't overcomplicate it either, just try your best to keep them all the same size.

Add the cornstarch and toss well.

Get 1-2 baking trays and line them with parchment paper. Add the oil and it spread across the two trays.

Line up the dusted sweet potato fries across the two trays.

Roast the sweet potatoes in the oven for 20 minutes. Then turn each wedge over on the tray and put back in the oven until nicely coloured and crispy. Approx. 15-20 minutes more.

Season the wedges generously with salt and serve right away!
Notes
Be careful not to burn yourself when removing the trays from the oven because of the hot oil. 
Serve right away as the crispiness does not last long.
Nutrition
Calories:
538
kcal
|
Carbohydrates:
64
g
|
Protein:
5
g
|
Fat:
30
g
|
Saturated Fat:
5
g
|
Polyunsaturated Fat:
10
g
|
Monounsaturated Fat:
14
g
|
Sodium:
165
mg
|
Potassium:
1011
mg
|
Fiber:
9
g
|
Sugar:
13
g
|
Vitamin A:
42561
IU
|
Vitamin C:
7
mg
|
Calcium:
90
mg
|
Iron:
2
mg
Recipes That Go With This…
Marmite and Chili Baked Chicken Wings
These baked chicken wings are salty, sticky, sweet and loaded with umami flavour from the marmite. Try this recipe for marmite and chili baked chicken wings for your next wild, weeknight dinner.
Check out this recipe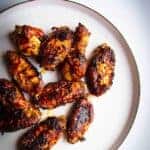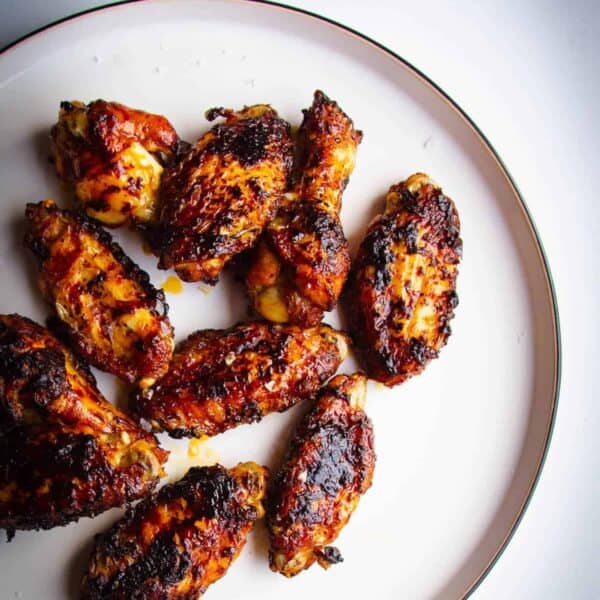 Easy, Garlicky Padrón Peppers with Ginger and Lime
These garlicky Padron peppers are cooked in olive oil and finished with a mixture of fresh ginger, garlic and lime zest. They're quick to prepare, healthy and incredibly easy to make.
Check out this recipe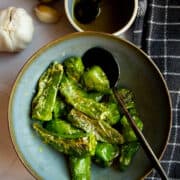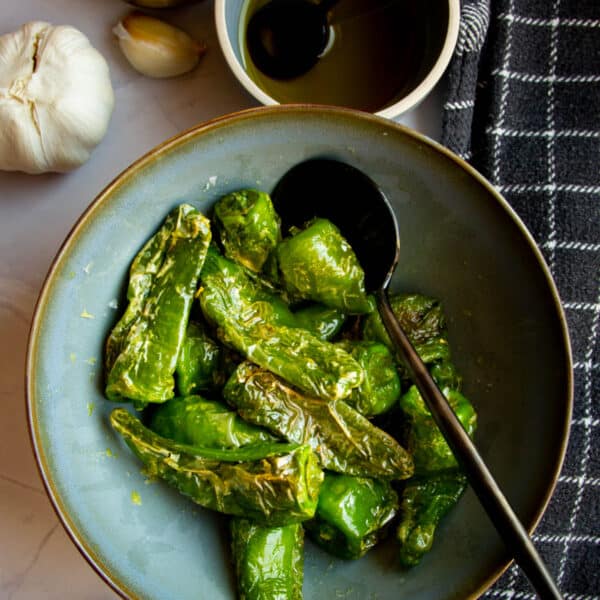 My Ultimate Bacon Cheeseburger
My recipe for the ultimate bacon cheeseburger with some tips on how to make restaurant-quality burgers at home. Makes 6 beautiful bacon cheeseburgers.
Check out this recipe