I think I've nailed the trick to crispy no-fry sweet potato fries.
Getting sweet potatoes crispy without frying them can be near impossible. And sometimes deep frying in your kitchen (the smell) is just a no-go. Although oven baked sweet potatoes will never be quite as good as the fried ones, it's so much easier to clean up a tray than a whole deep-fryer or large pot of oil. Also the slightly charred and blistered outside with the mashy interior of the sweet potato fries is just too good.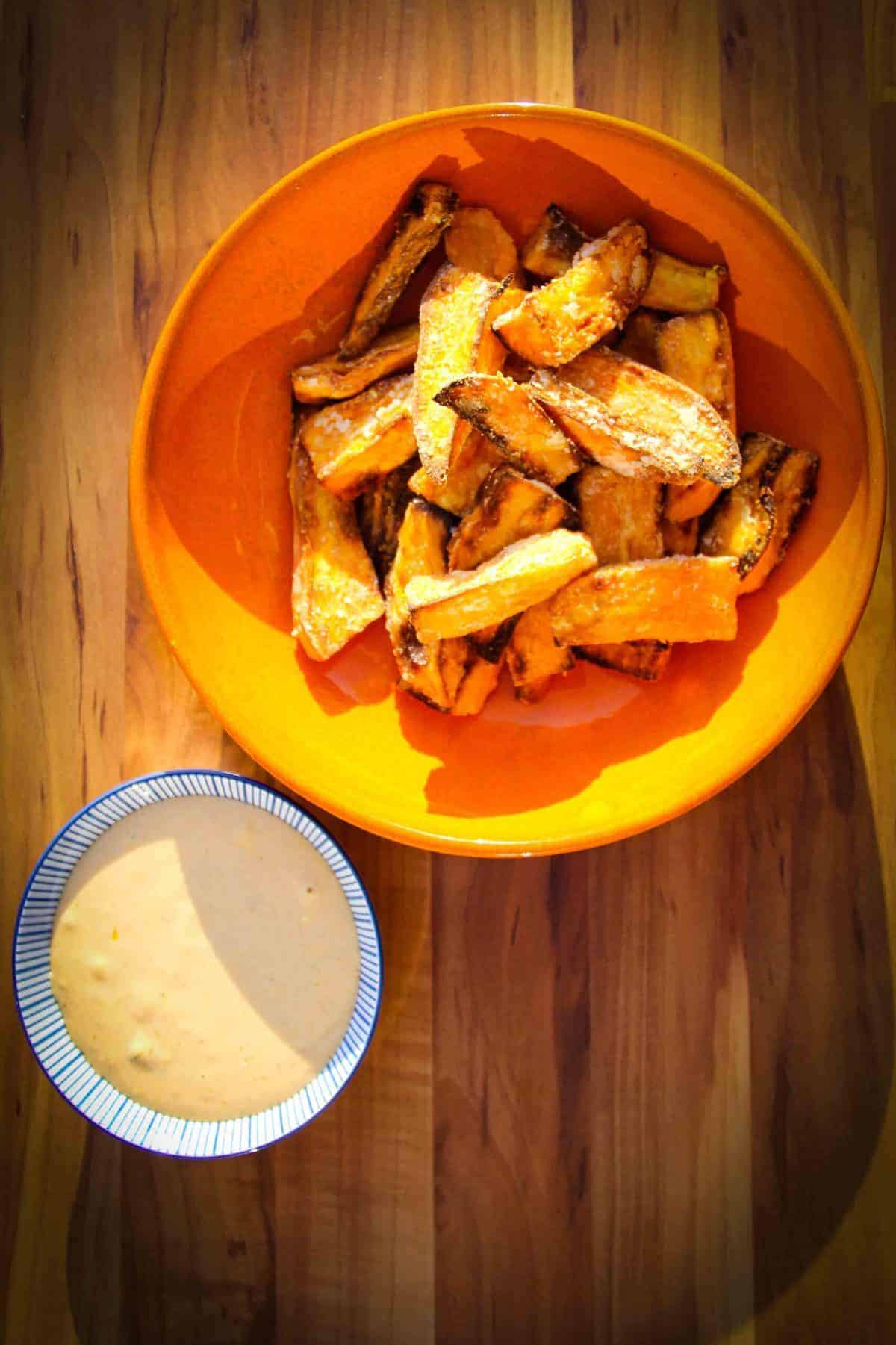 What's the secret?
There's two little things that make a HUGE difference to the crispiness of sweet potato wedges. Firstly, you must never overcrowd the pan. When you pile a pan full of vegetables (or anything for that matter) and overcrowd it, you prevent airflow in the oven end up steaming instead of roasting. So make two trays instead of one the next time you roast some vegetables and you will be surprised how much better it turns out.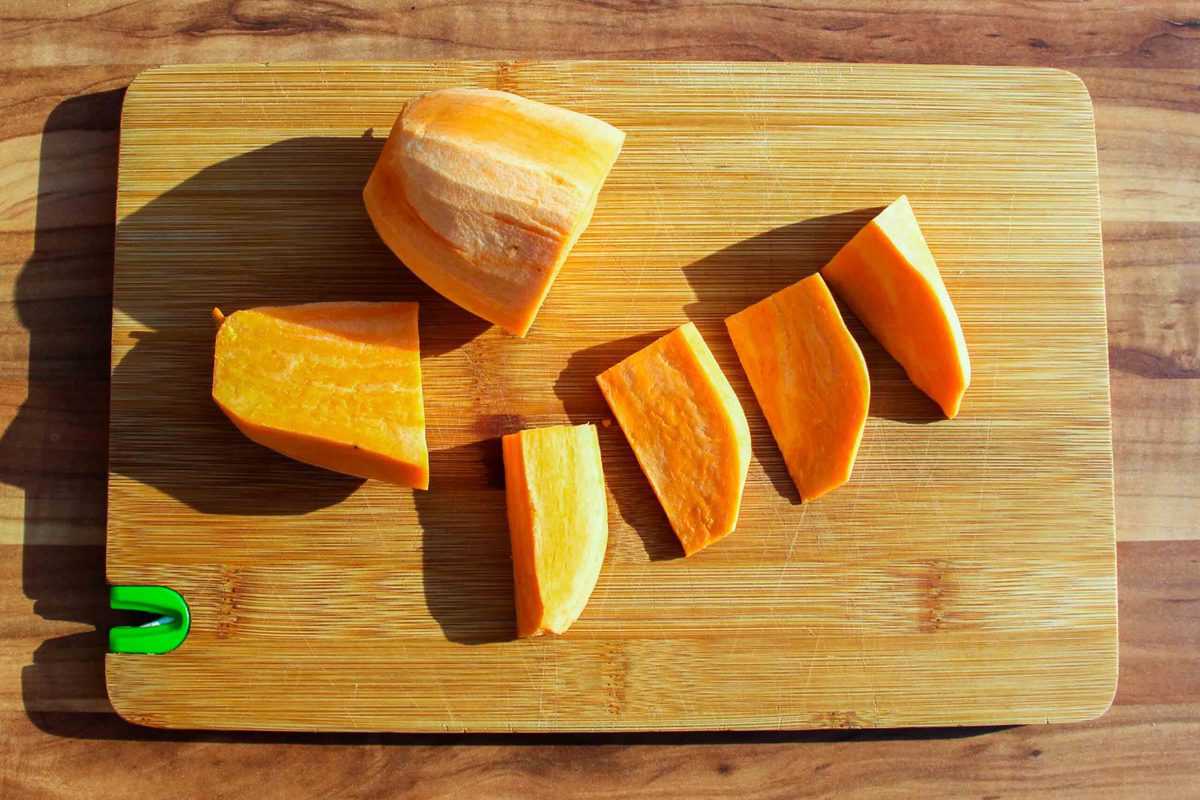 Secondly, cornstarch. Something special happens when you use cornstarch and it results in an extra crispy exterior. Dusting the sweet potato wedges with regular flour will not be the same. I've also experimented with potato starch which was okay but cornstarch is still the winner.
Spicy Mayo
I think sweet potato fries with spicy mayo is a necessary obligation here. Then again, I do put spicy mayo on everything…
Go here for my best spicy mayo recipe.