What is the BEST steak sauce? There are loads of options for steak sauces including béarnaise, demi-glace, peppercorn sauce, Diane sauce and salsa verde to name a few. My favourite steak sauce will always be a proper demi-glace jus but this is difficult and time-consuming to make at home. At home, I want something light, healthy and preferably something I can also make on the grill. Here's my recipe for a delicious green onion chimichurri steak sauce that's keto, gluten-free and dairy-free.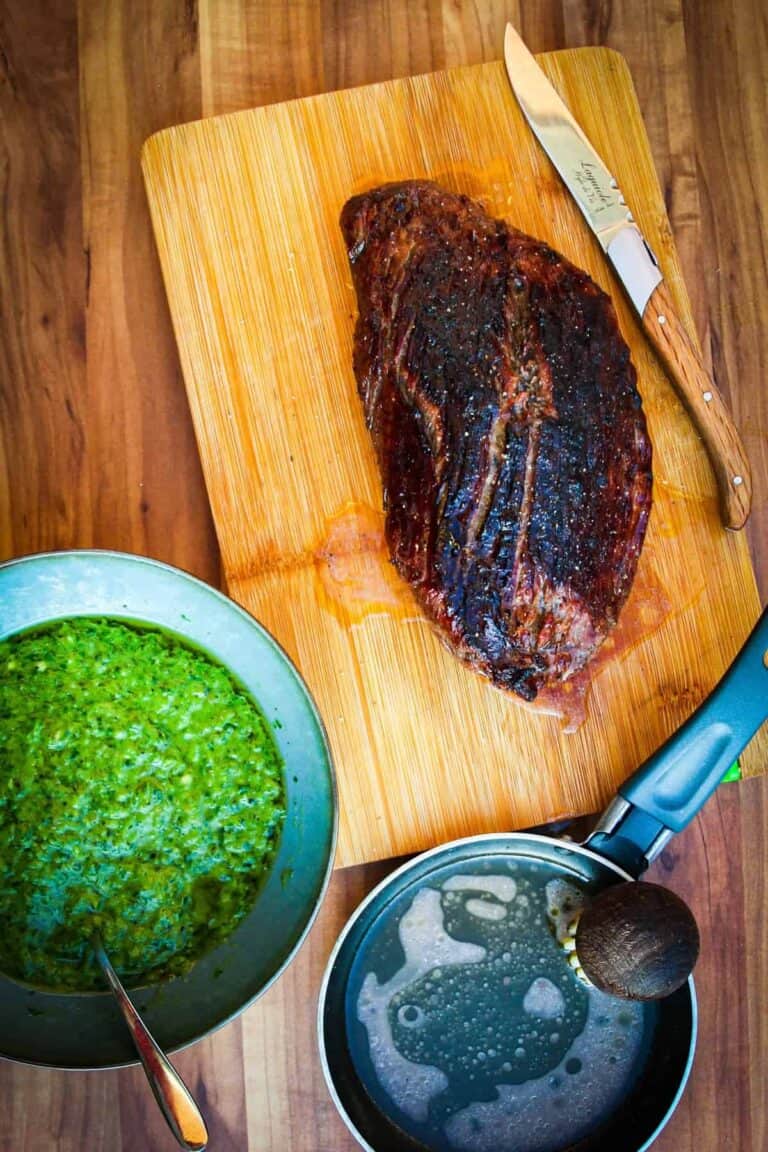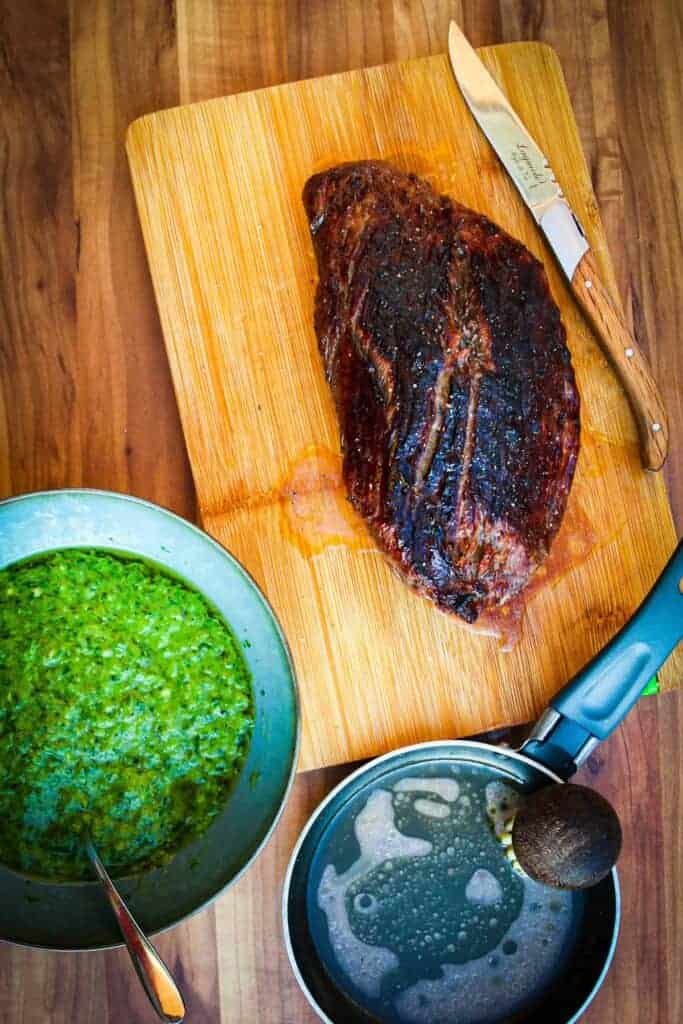 What is Green Onion Chimichurri?
Originating from South America, chimichurri is a popular green steak sauce that is served at room temperature and consists mainly of parsley, garlic and red wine vinegar. You can also use other herbs such as oregano, cilantro or even mint.
Why Green Onion Chimichurri?
I love this steak sauce because it packs a little heat from the jalapeño and it's full of fresh herb flavour. You can make this sauce pretty quickly and it's a healthier alternative to steak au poivre or the classic béarnaise sauce. Chimichurri is the exact sauce I want to eat outside with a nice grilled steak when the weather is scorching hot.
In this recipe, I've added some grilled green onions to add a little sweetness and extra smokiness to the sauce. Also, there's no way I'm putting cilantro in this because I hate cilantro, but of course, you can add this if you like.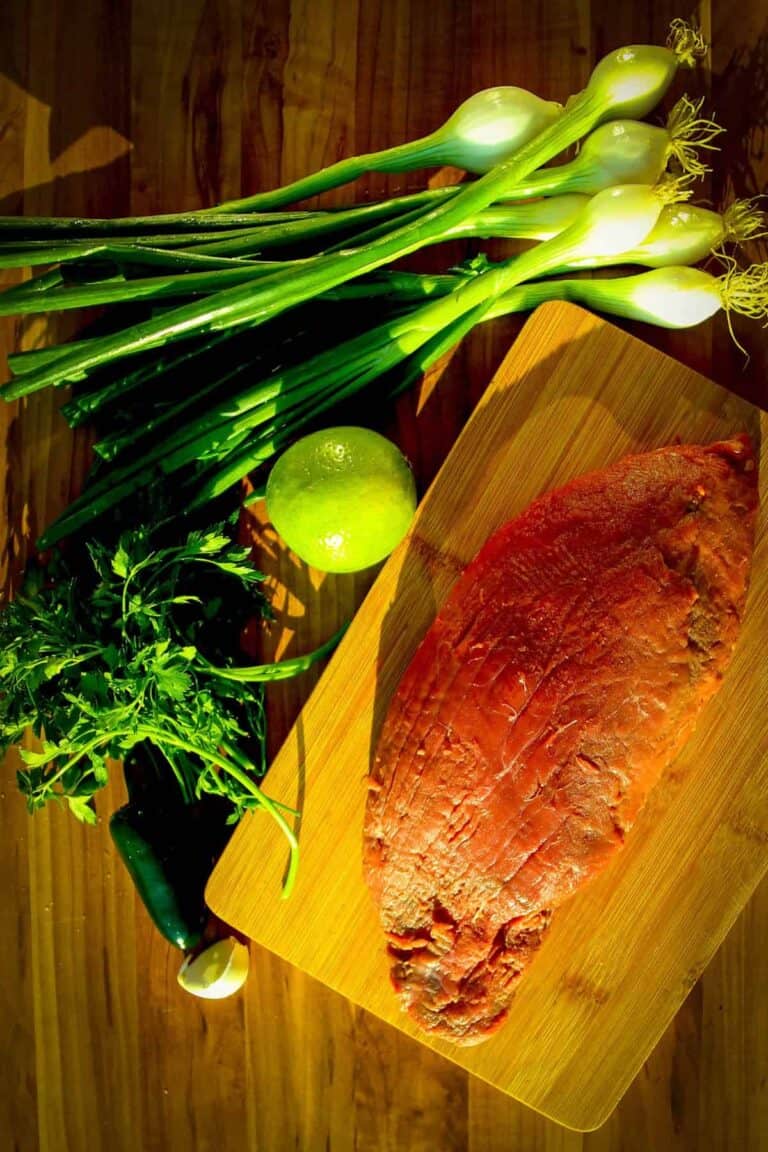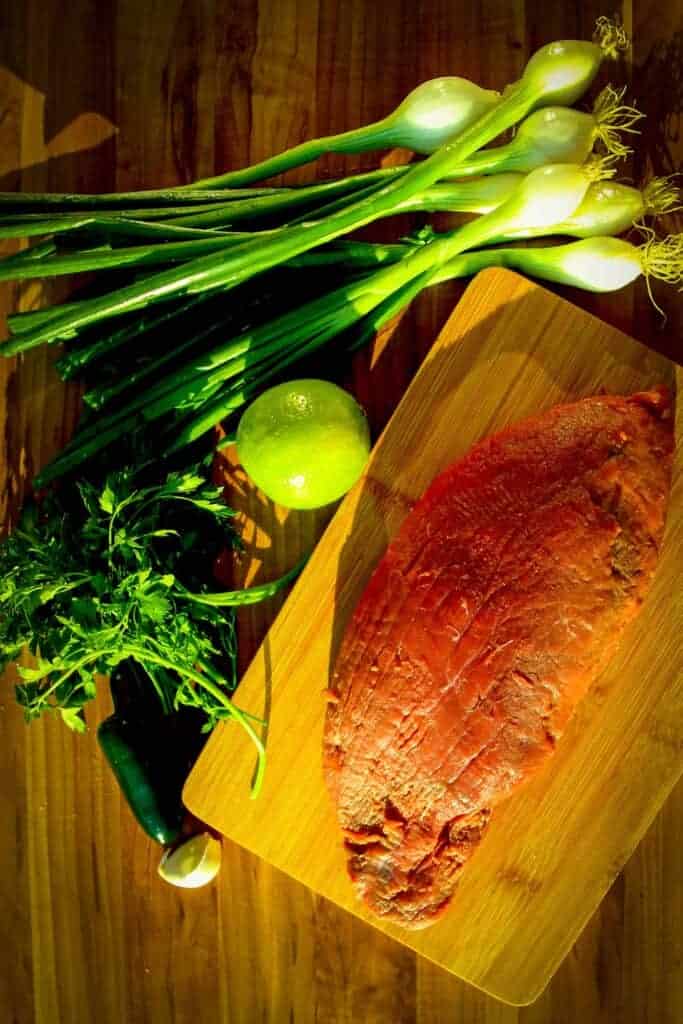 Thoughts on Chimichurri Authenticity
Should a recipe be authentic? What does authentic really mean? I don't understand why a recipe needs to be authentic. If it is authentic to only add red wine vinegar in this recipe and not lime juice – who cares? Authenticity doesn't guarantee good taste, it guarantees consistency but also lacks innovation. If we are never allowed to experiment with new variations, we will never have new ideas.
Everyone has different tastes. If you like your chimichurri with lime juice instead of red wine vinegar, then that's okay! The most important part is that you like the sauce, not somebody else.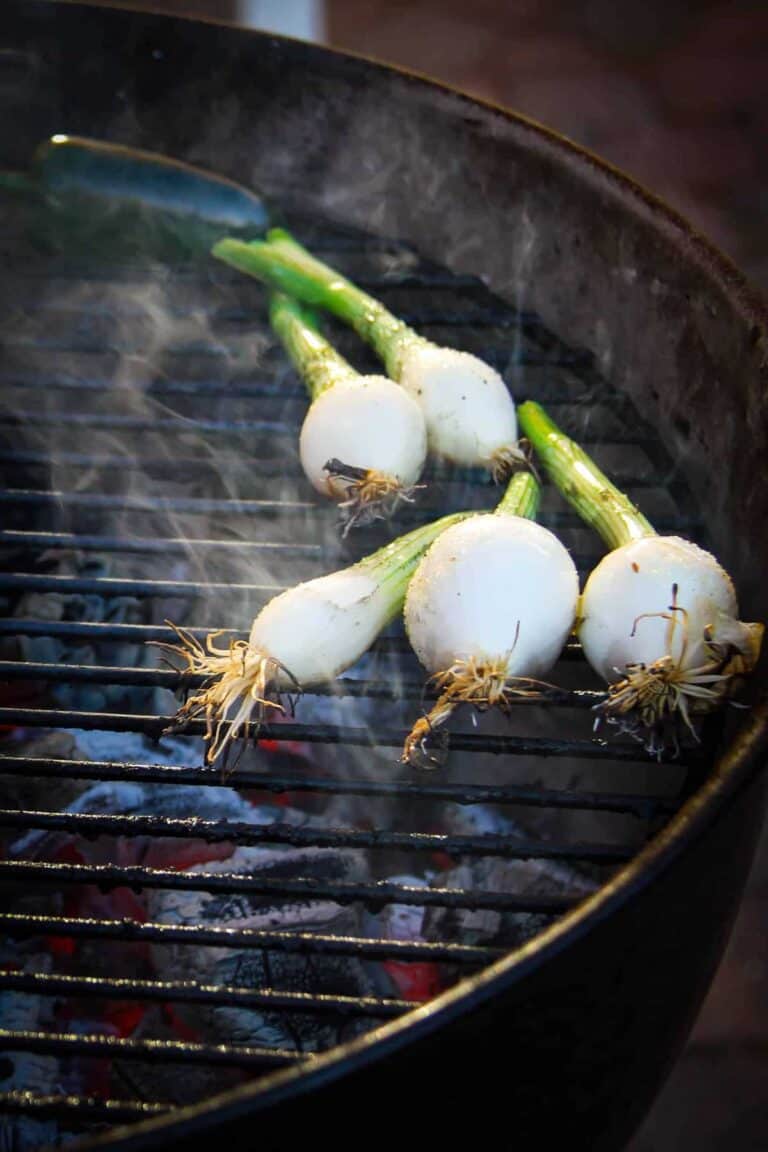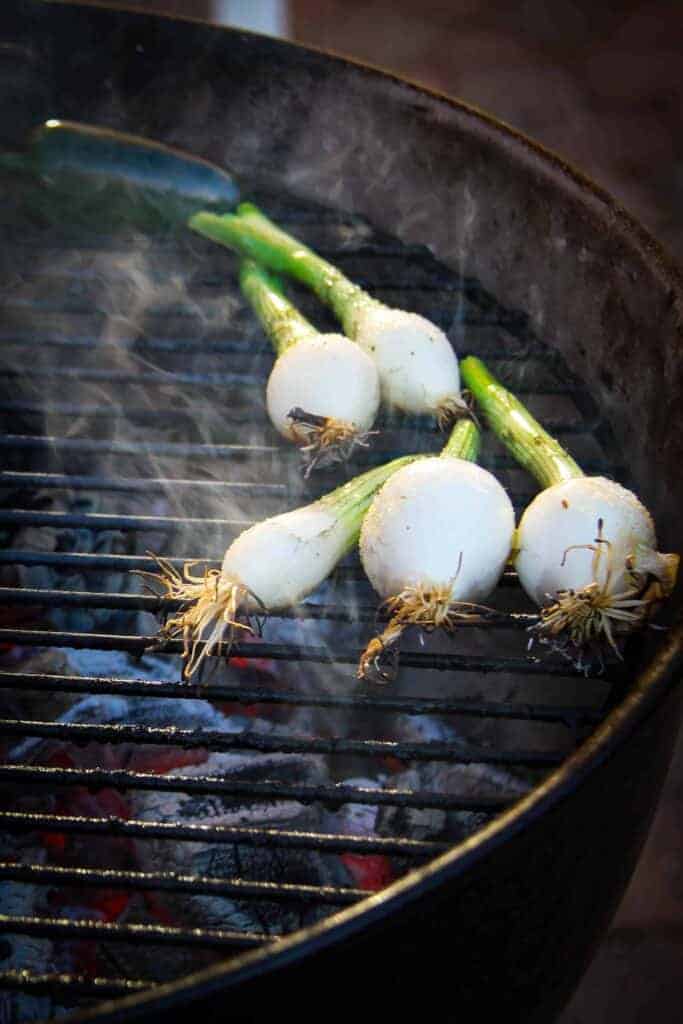 Tips for a Better Steak
Let the steak rest for at least 5 minutes in a warm place. This is crucial. When you let the steak rest, the juices cool and thicken slightly so when you go to slice your steak you don't have the juices spilling out everywhere.
Salt the steak right before you cook it and not too far in advance.
The salt will draw moisture from the steak and the water will prevent you from achieving a nice grilled colour.
Always buy dry-aged if you can. Dry-aged steaks have less moisture and therefore more intense flavour. They also grill beautifully but are always more expensive.
Dry your steak well.
The secret to a good steak is controlling the moisture. Too much moisture will result in a grey, sad-looking steak instead of a nicely charred exterior.
Add the pepper to the steak after it's cooked.
If you add the pepper before you grill you will burn it. Some people like this, but I think it's nicer to have the taste of fresh black pepper rather than burnt pepper.
Baste the steak with butter and vinegar as it cooks. I like to brush the steak after every turn with a mixture of butter and vinegar. This gives it a bit extra flavour and makes a beautiful grilled crust on the outside. One knob of butter mixed with 1 Tbsp red wine vinegar should do it.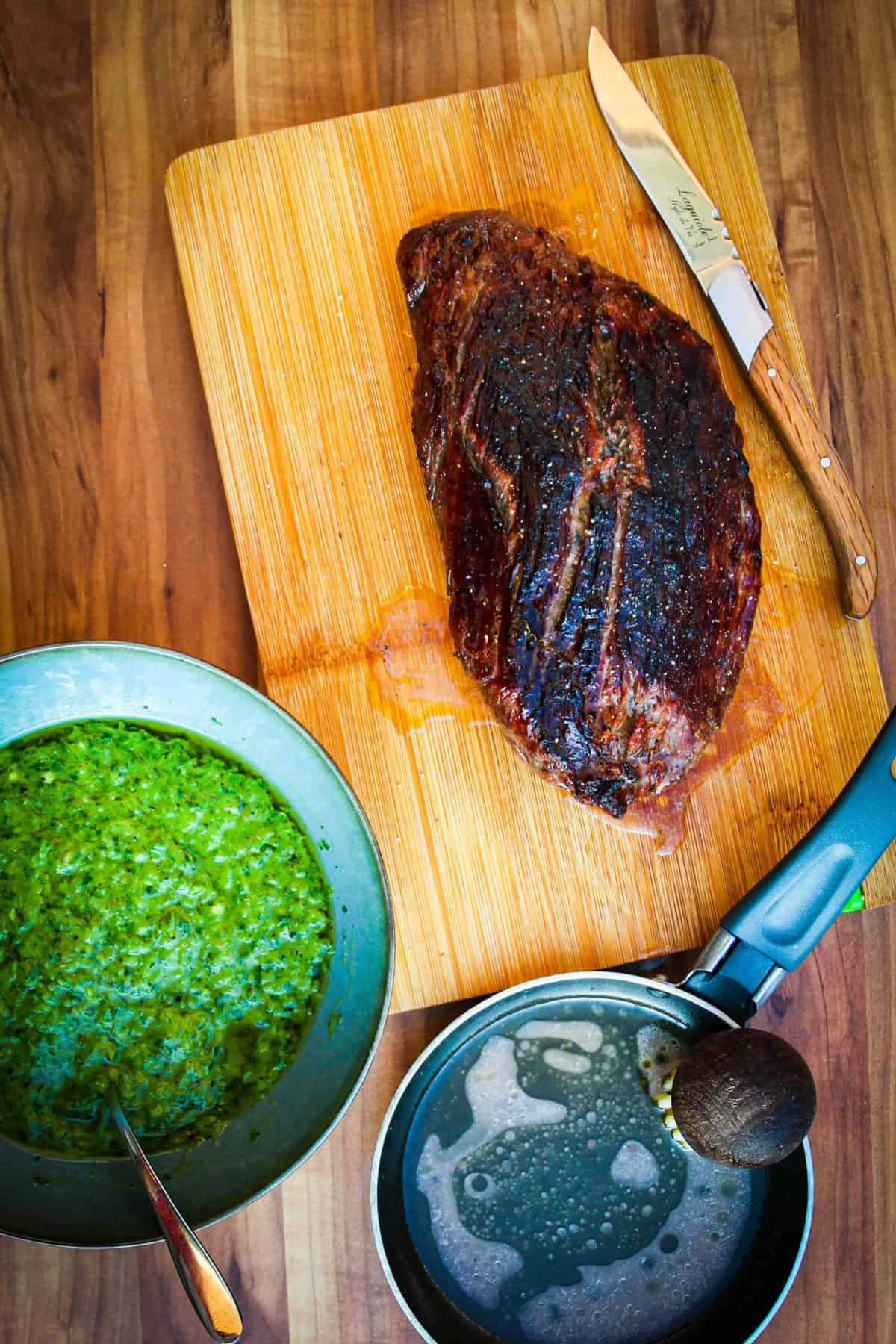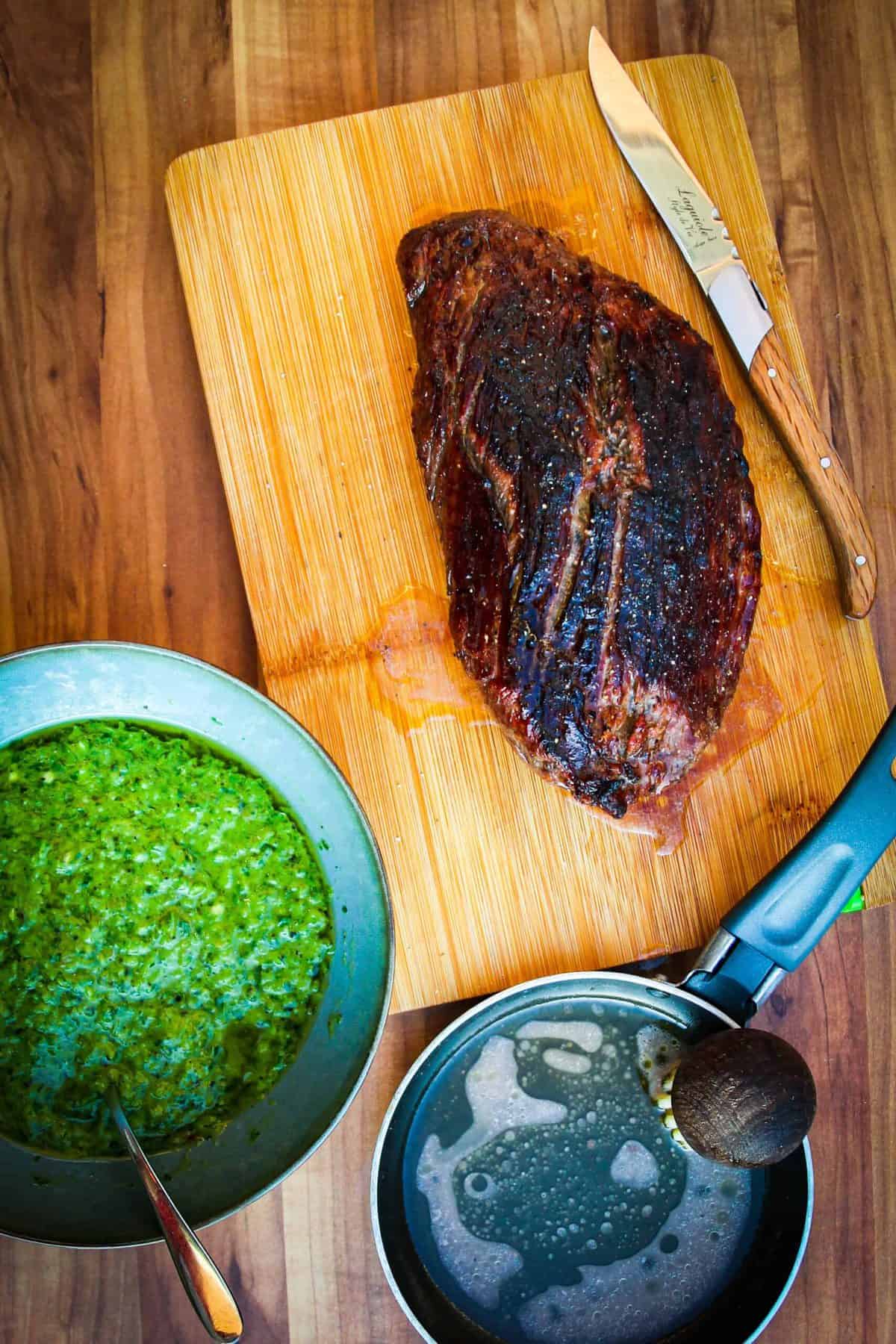 Equipment
Charcoal grill

Food processor

salad spinner

Brush
Ingredients
½

bunch

flat leaf parsley

½

bunch

oregano

5

whole

spring onions

½

clove

garlic

small clove

1

whole

lime

zested

80

g

olive oil

½

whole

jalapenõ

1

tbsp

lime juice

red wine vinegar is more traditional

1

ice cube

salt and pepper to taste
Instructions
Wash all the herbs in cold water and dry.

Get the grill hot. Separate the green tops from the spring onions and set aside. Grill the onions on low heat with the jalapenõ until blackened. Let cool slightly. Remove the roots from the onions and the seed from the jalapenõ.

Chop the green spring onion tops and add it to the food processor with all the ingredients except the lime juice and half the jalapeño. Blend everything in pulses, and not too fine.

Taste the sauce. Add the lime juice until you like the taste but it's not too strong.

Place the finished chimichurri in a bowl and add a drizzle of olive oil over the top. Serve at room temperature with your favourite steak!
Notes
When tasting the sauce, you want to taste the fresh herbs, the spicy kick from the jalapeño and the sweetness from the grilled onions. If you would like it spicier, add the rest of the jalapeño.
Nutrition
Calories:
182
kcal
|
Carbohydrates:
1
g
|
Protein:
1
g
|
Fat:
20
g
|
Saturated Fat:
3
g
|
Sodium:
5
mg
|
Potassium:
39
mg
|
Fiber:
1
g
|
Sugar:
1
g
|
Vitamin A:
600
IU
|
Vitamin C:
11
mg
|
Calcium:
10
mg
|
Iron:
1
mg
Sautéed Asparagus WIth Citrus Mayonnaise
This tasty sautéed green asparagus with citrus mayonnaise is ready in less than 20 minutes. Gluten free and vegetarian.
Check out this recipe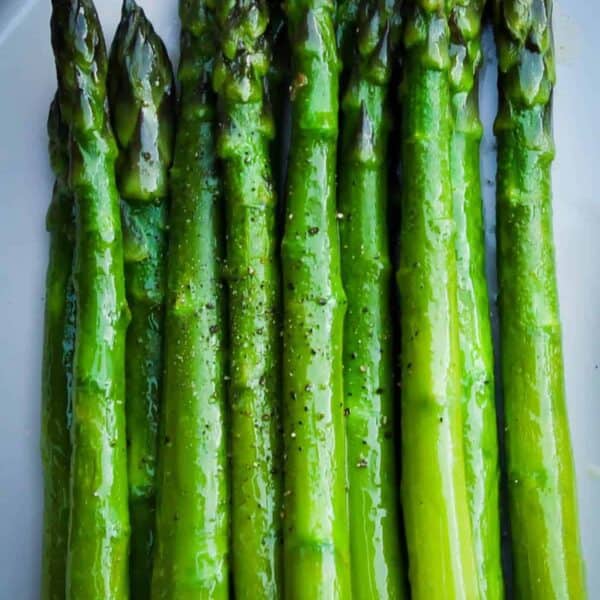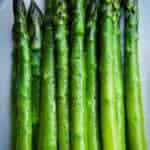 3 Tips on How to Cook Better Mushrooms
Here's 3 tips on how to cook better mushrooms. These chestnut mushrooms are cooked in loads of foamy butter and finished with fresh garlic, lemon and parsley.
Check out this recipe