If you grew up loving Dr. Seuss as a kid then you've probably wondered at some point in your life if it's actually possible to make green eggs and ham at home.
But the real question is not how do you make green eggs but how do you make a very green spinach purée. In this green eggs and ham recipe, I'll give you two ways to make this Dr. Seuss classic.
Green Eggs and What?
For those who don't know who Dr. Seuss is, you're probably very confused. It's a popular children's book that was one of my favourite books growing up and filled with very strange ideas including this funny recipe.
I wonder if it was part of some elaborate plan by Dr. Seuss to get kids to happily eat vegetables. It definitely worked on me as a child.
You don't have to know the book to try this recipe though. These eggs are super delicious, healthy and an easy way to sneak in some extra veggies into your breakfast.
It's important to note that Dr. Seuss's books have recently come under criticism for displaying racist imagery. It's a good idea as a parent to correct anything you see as wrong in the book when shown to children. You can read more about that here.
How Do You Make Green Eggs and Ham?
There are two ways to do this right, the *cheffy* way and the easy way. Of course, the cheffy way is almost always the hard way…
The Cheffy Way
The first method is to make an intense spinach purée and add this to the eggs right before cooking. I love making green purées because it requires technique and skill to do it properly.
Making a proper spinach purée requires a little extra time but the flavour is really nice and you can use the leftover purée for other tasty creations like this:
Add into plain pasta at the last minute, just like you would with a pesto. The boring pasta will turn vibrant green!
Toss into grain salads.
Mix into a tahini dressing, cream fraîche, yogurt or mayo-based sauces for a little extra green goodness. 
Stir into cooked veggies like sweet peas or green beans to brighten them up.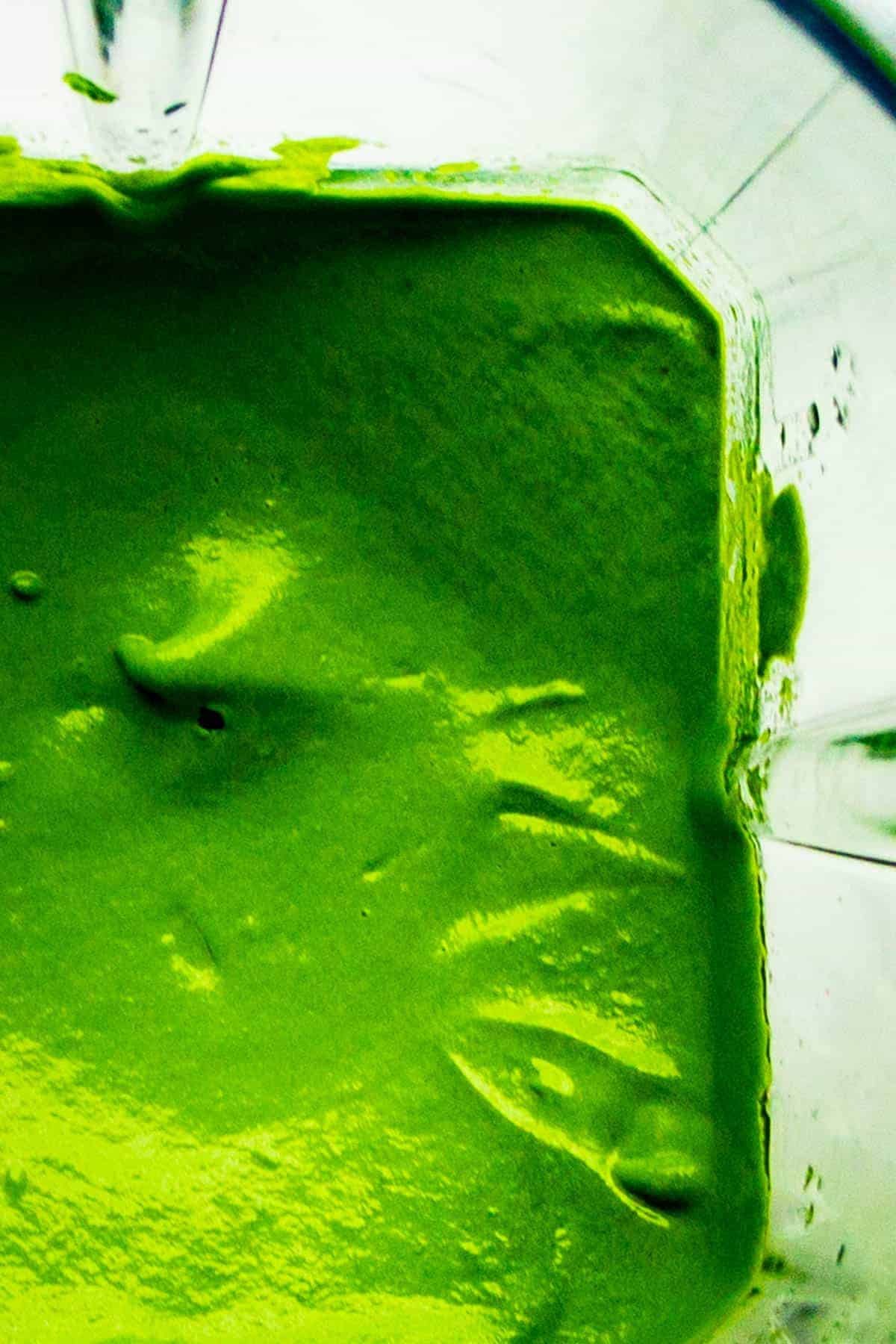 The Easy Way (and Also Quite Cheffy)
The easiest way to make this dish is to buy this green food colouring from Supernatural Foods and mix a little into your eggs at the last minute.

You may even be able to add this powder to the ham to fully replicate the Dr. Seuss classic.

I like these natural food dyes because they're made with real food ingredients and don't contain any hardcore dyes and preservatives. They're also non-GMO, gluten free, vegan, and certified kosher and contain no added sugar. They've got a whole bunch of cool colours that you can mix into smoothies, pancakes, burger buns, pasta dough or anything your heart desires.

The downside to using this green dye instead of making the spinach puree is that you won't get the same tasty spinach flavour. Although that might actually be a good thing depending on who you ask.

To get more of the health benefits of spinach, you also could try this

but it is a little pricier.