I'm usually pretty skeptical of new twists on classic recipes, but this bbq bloody mary is an exception to the rule.
It's a delicious but strange mix of ingredients that somehow come together to make one magical beverage. It's actually better than the original.
This recipe is inspired by Jamie Oliver's bbq bloody mary and adds a little bbq spice and sauce for a sweet and smokey twist.
Although, I draw the line once whole pieces of bacon start ending up in my cocktail. Call me crazy, but I'd rather eat the bacon with my eggs!
Crisp, Crunchy Celery is Non-Negotiable
The fresh and crisp crunch from the celery is a must for any bloody mary. If you forget to buy the celery you might as well make something else.
Do You Even Dip?
One of the best parts about this cocktail is the extra bbq spice along the rim of the glass.
With this little trick, you get umami from the celery salt, smokiness from the paprika and a little bump of sweetness from brown sugar.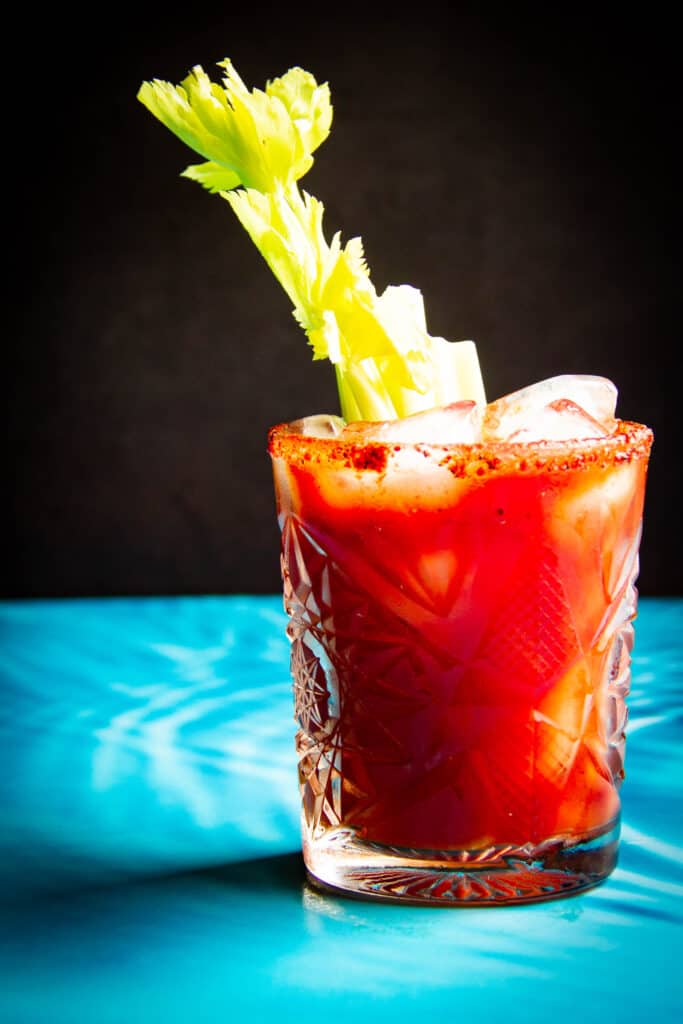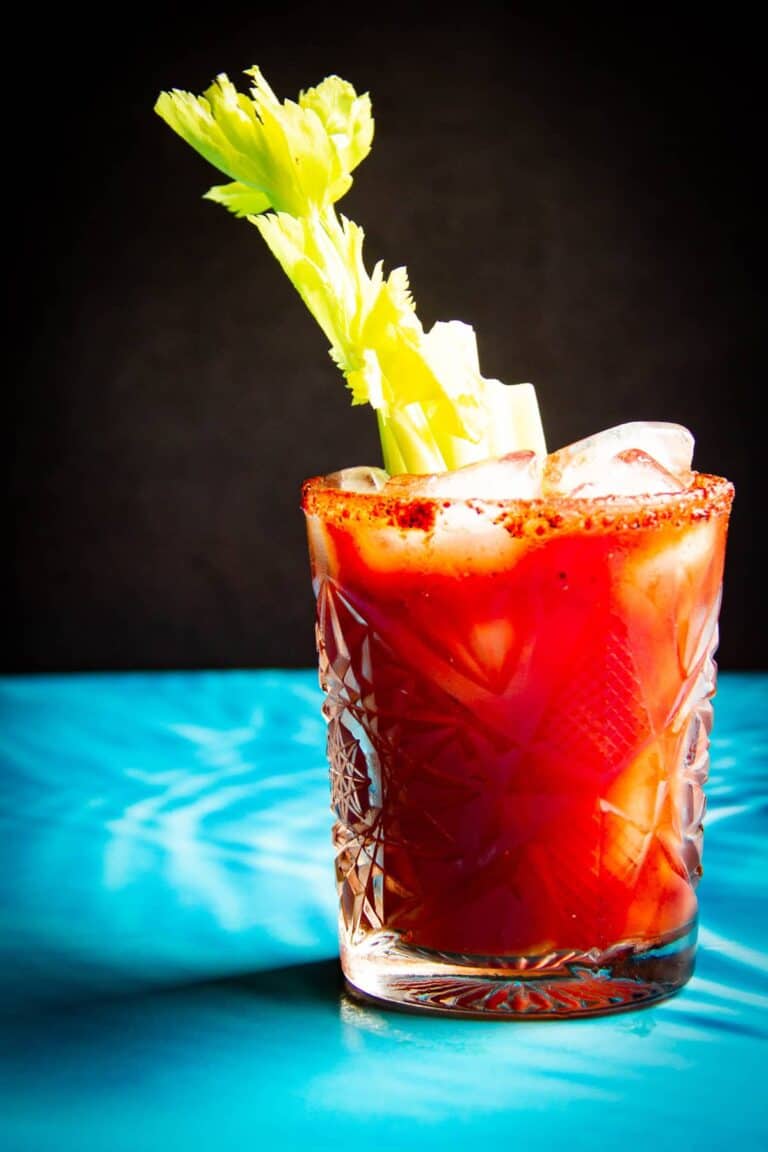 Make a Big Batch
You can pre-mix this cocktail and store it in a large mason jar with a lid for up to a week in the fridge. Just be sure to store it without the vodka. Add the vodka right before serving.
Try these Other Drinks!
More Smoker + BBQ Recipes
Have you tried these recipes yet?
My Ultimate, Fall off the Bone Rib Recipe