After our recent trip to Canada, we discovered how *addictive* this brown sugar oatmilk shaken espresso from Starbucks really is.
And because we don't have a Starbucks in Maastrict, we went on a bit of shaken espresso safari and devoured as many of these frosty iced coffees as humanely possible.
Unfortunately, all good things do come to an end and so did our Starbucks binge.
Luckily though, the recipe is not so difficult to make and even if you do live near a Starbucks you'll save a lot of money making it yourself. These things are almost $5!
Oh, and you don't even have to make simple syrup for this either. Bonus!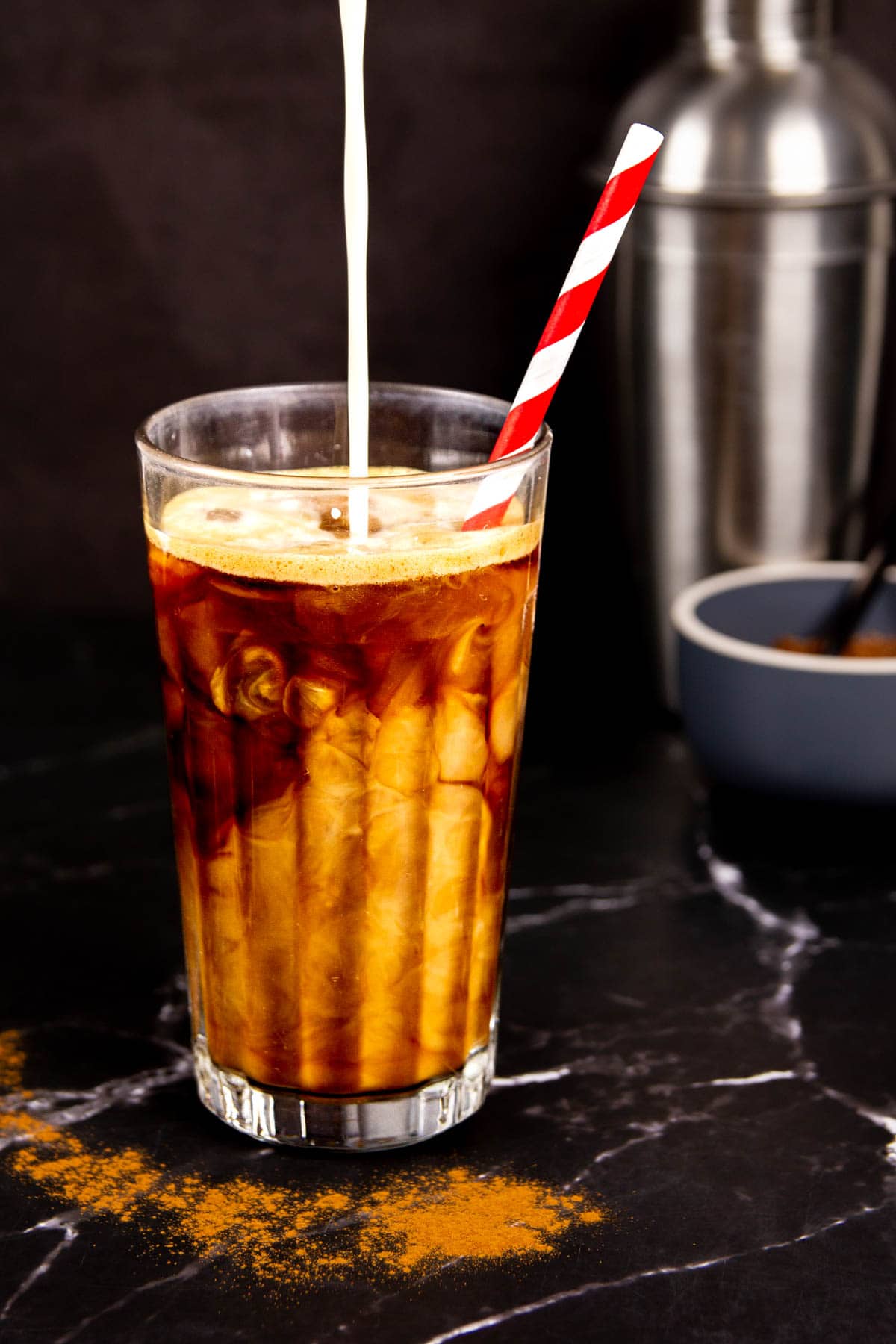 Ingredients Needed For a Brown Sugar Oatmilk Shaken Espresso
This simple drink only needs these ingredients:
Blonde Espresso: Starbucks uses their signature Blonde espresso which is a lighter roasted coffee. The lighter roasted coffee fits better with lighter non-dairy milk like oat milk but any espresso will do.
Brown Sugar: Brown sugar is just white sugar with molasses. The molasses adds a more caramel-ish flavour that makes this drink extra special. If you add the brown sugar while the coffee is hot, you won't need to make a simple syrup.
Ground Cinnamon: A little ground cinnamon adds a rich flavour to this drink but can be left out if desired.
Oatmilk: I use the Oatly Barista edition because it blends well in the drink compared to other non-barista oat milks. You could try it with other non-dairy milk but look for the "barista" version which will blend nicer.
Ice: Starbucks uses medium-sized crushed ice in their shaken espressos. It's a nice touch but it may be hard to find at home if you don't have an ice crusher. Regular ice cubes from your freezer will work just fine.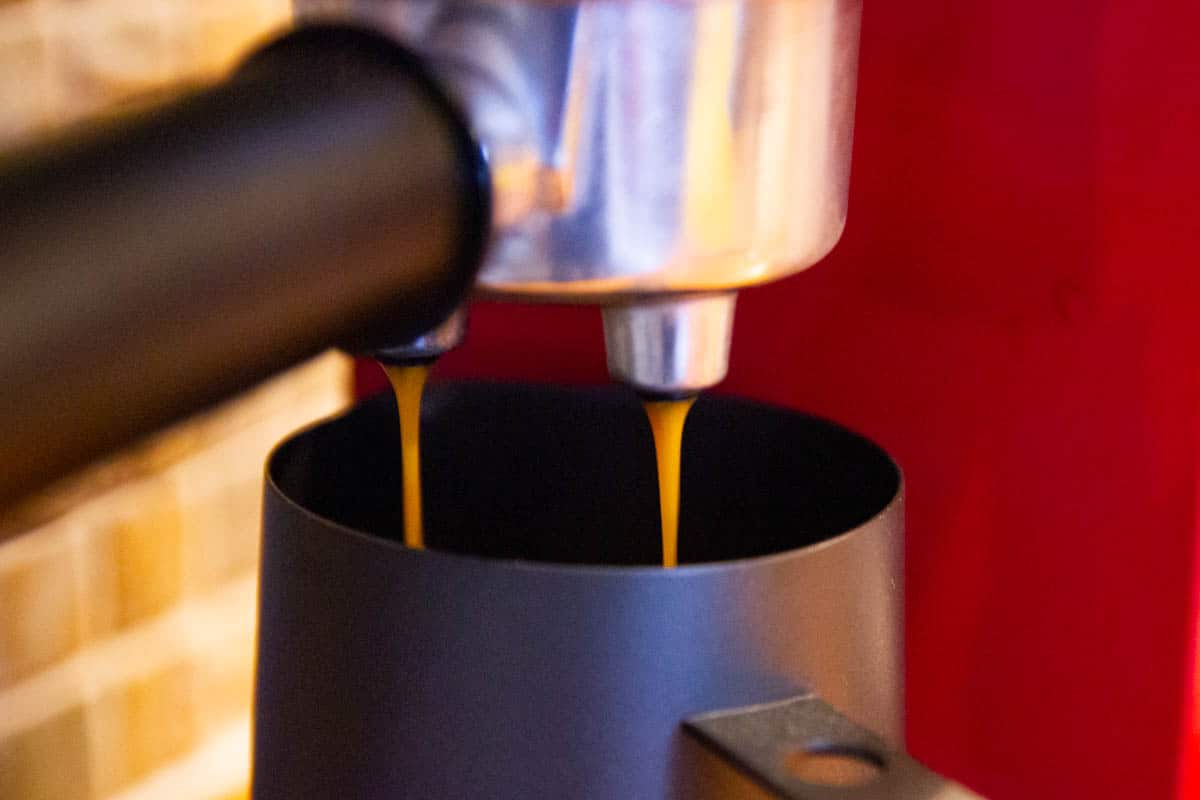 How to Make a Brown Sugar Oatmilk Shaken Espresso
Here are the steps to making this drink:
Brew 2 shots of espresso.
Add brown sugar to your liking. I used about 1-2 tsp but I like it less sweet than what Starbucks puts in it.
With a cocktail shaker or mason jar, add the coffee, oat milk, cinnamon and ice. Shake until frothy.
Pour into a glass reserving the ice.
Serve with a paper straw and enjoy!
You Don't Need to Make a Brown Sugar Simple Syrup
A simple syrup is normally needed in iced drinks because regular sugar won't dissolve into cold beverages. But with this recipe, the brown sugar is added directly to the hot coffee which means it will dissolve and you won't need to make the syrup.
Although, if you are using cold brew coffee instead of hot espresso, you'll want to make the syrup.
Here's how to make a brown sugar simple syrup:
Measure out equal parts by weight of brown sugar and water. For example, 100g brown sugar to 100g water. Add a pinch of salt.
Bring the solution to a boil in a small pan, stirring frequently with a spatula or wooden spoon.
Once it boils, turn off the heat and allow it to cool.
Store in a squeeze bottle for months in the fridge.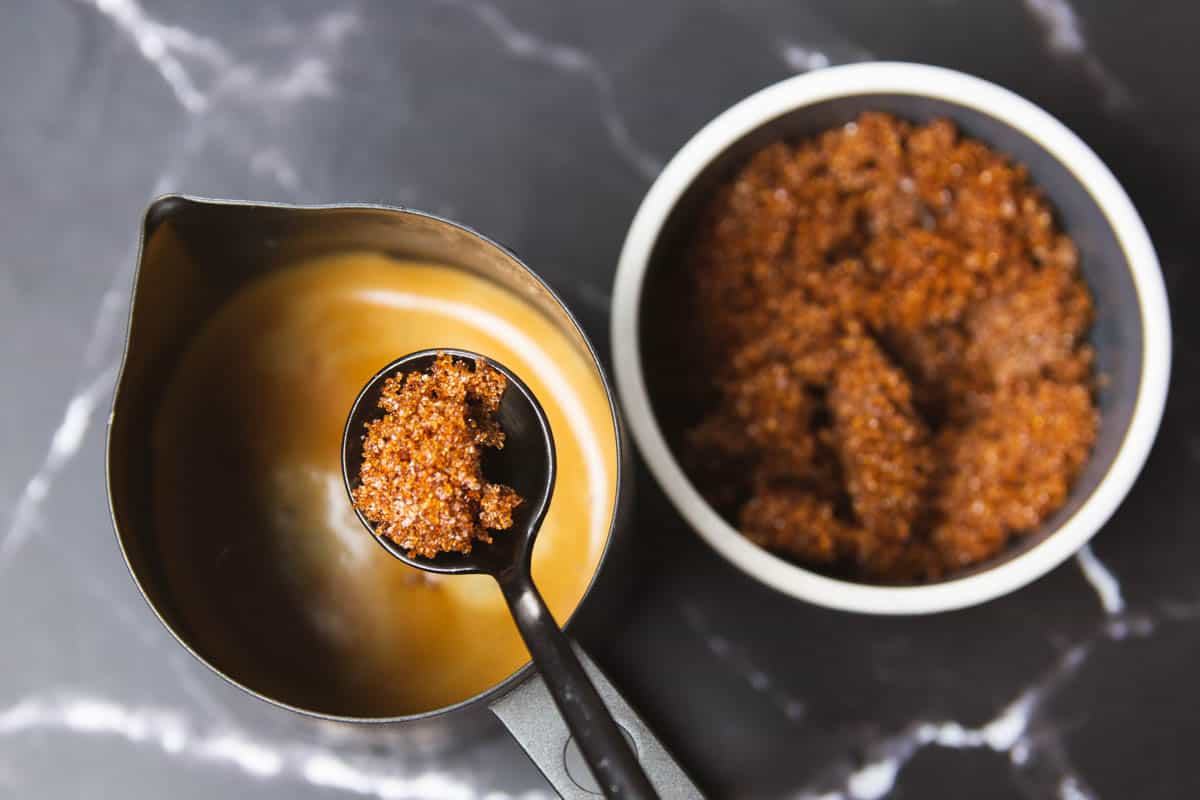 Tips to Nail this Delicious Iced Beverage
Add the brown sugar to the hot coffee so it dissolves. Otherwise, you'll need to make a simple syrup.
Try a lighter roasted espresso for this beverage.
If you don't have a cocktail shaker, use a mason jar to shake the drink together.
Try these Other Drinks!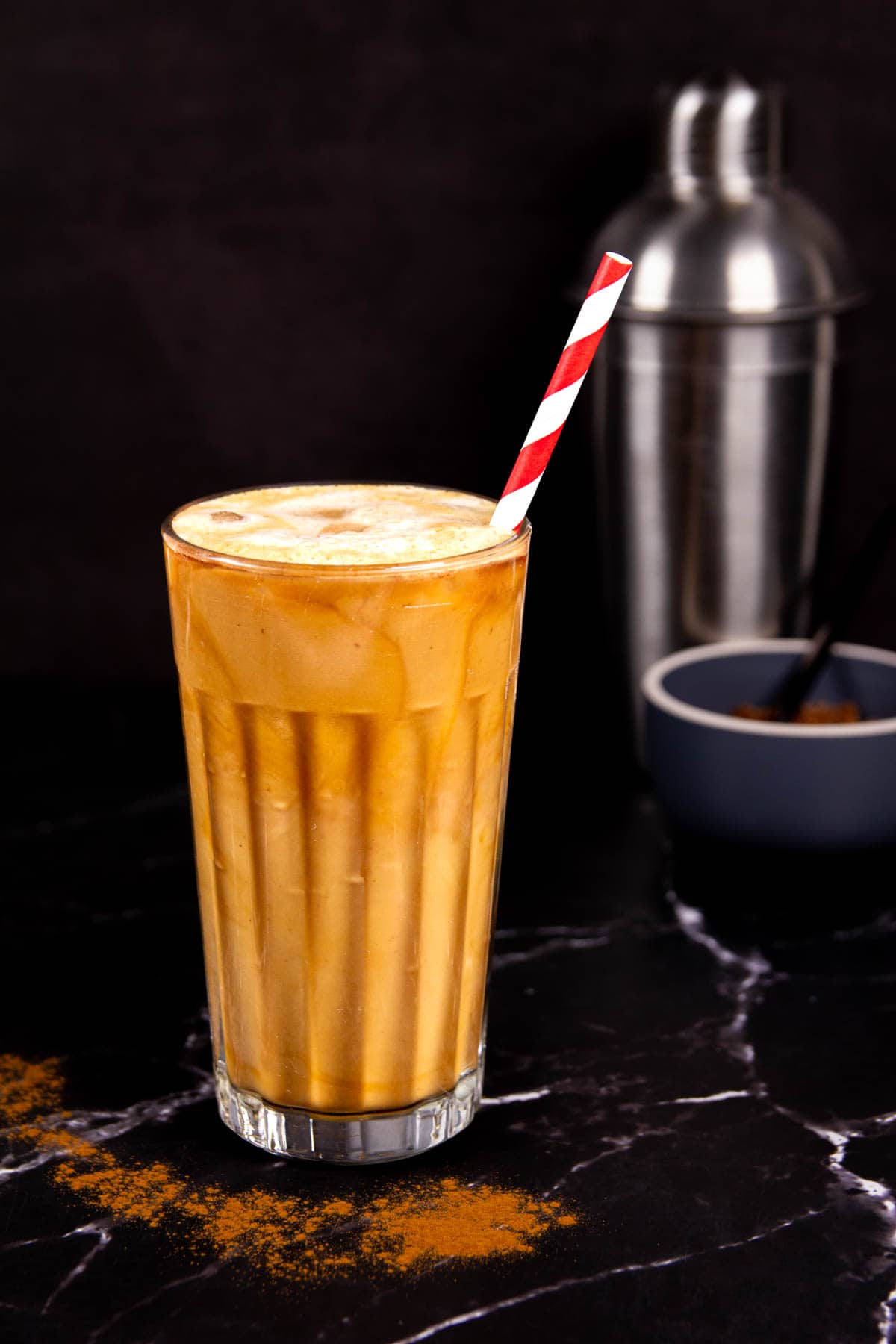 Shaken Oat Milk Espresso Recipe FAQ
What if I Don't Have an Espresso Machine?
No problem. You can also make this with an extra strong cold brew or extra strong coffee. It won't taste as similar as the original drink but it comes close! Just keep in mind that if you use cold brew coffee, you'll need to make a brown sugar simple syrup instead.
Is the Brown Sugar Oatmilk Shaken Espresso Sweet?
Yes, it's quite sweet and too sweet to my liking. Then again, I don't normally add sugar to my coffee so this tastes more like a dessert to me. Another reason why making this drink at home is even better – you can control how sweet it is.
Is the Brown Sugar Oatmilk Shaken Espresso Strong?
Well, it depends on what you mean by "strong". If you mean caffeine-wise, then not actually because espresso has less caffeine than cold brew and regular coffee. This drink is also not bitter at all because there's a large amount of oat milk to mellow it out.
What Oatmilk does Starbucks use?
Starbucks uses the Oatley barista version in their drinks. It's a great company and they make a great product that blends smoothly into coffee drinks.
Brown Sugar Oatmilk Shaken Espresso Starbucks Copycat Recipe
Inspired by our recent trip to Canada, we couldn't get enough of this brown sugar oatmilk shaken espresso. No simple syrup required and it's much cheaper to make at home!
Equipment
1 espresso machine

1 cocktail shaker or mason jar

1 tall glass
Ingredients
2

shots

espresso

2

tsp

dark brown sugar

½

cup

oat milk (barista edition)

1

dash

ground cinnamon

½

cup

ice (preferably crushed but not neccessary)
Instructions
Brew two shots of espresso into something that you can pour easily (I'm using my milk frother jug).

Add the brown sugar and pinch of cinnamon to the hot coffee and stir. The sugar will dissolve but the cinnamon won't, it's fine.

Mix the rest of the ingredients together with the ice in a mason jar or cocktail shaker and shake well. Once frothy, pour into a glass with ice and enjoy right away!
How to Make Filter Coffee Perfect Every Time
A guide for making the most of my favourite beverage. Here's how to make filter coffee perfect every time.
Check out this recipe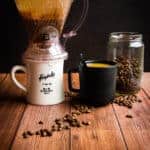 A Solid Recipe for Cold Brew Coffee
This recipe takes 24 hours and can last up to 4 weeks in the fridge. Drink with lots of ice.
Check out this recipe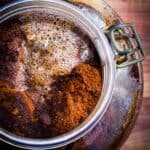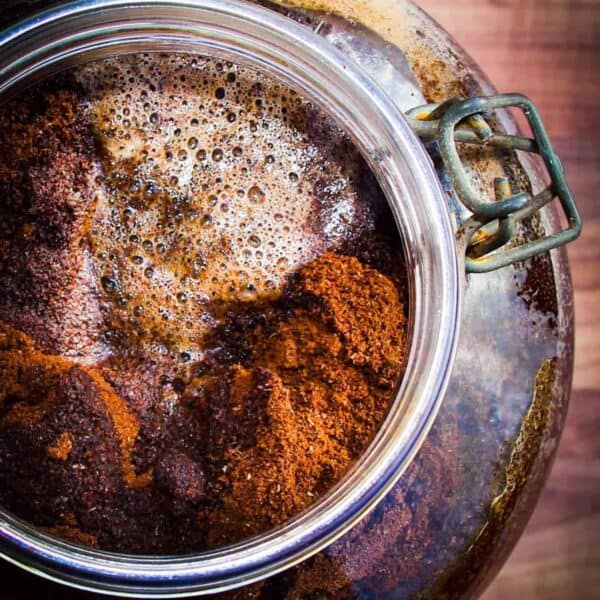 Oat Milk Eggnog
It's light, refreshing and tastes like a glass of Christmas. It's dairy free, gluten free, 100% plant based vegan and the perfect excuse to drink rum during the holidays.
Check out this recipe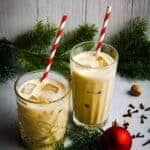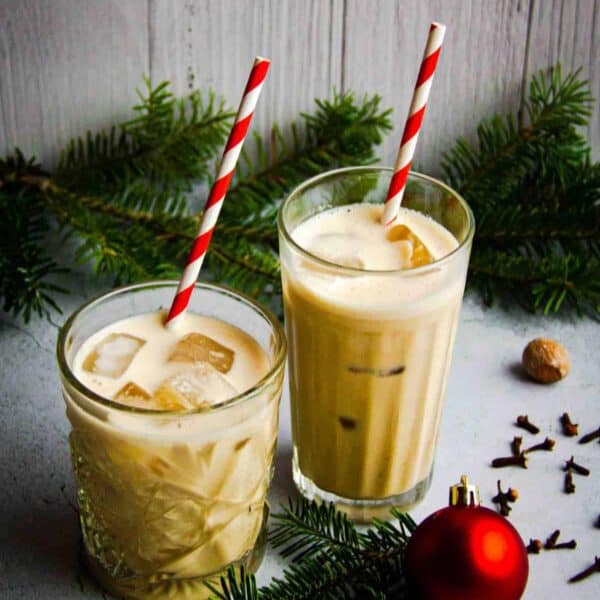 The Incredible Hulk Drink
It's strong. It's green. It's the incredible hulk drink! Mixing blue Hpnotiq liquor with Cognac gives this cocktail a green(ish) hue.
Check out this recipe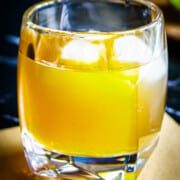 Easy Pina Colada with Fresh Lime
This Pina Colada recipe is creamy, not too sweet, and the ultimate cocktail for heavy vacation vibes.
Check out this recipe