What's the best coffee for cold brew?
After many trials, it seems that a medium-dark roast coffee is the best option and I'll explain why in this post. Plus, I've included my go-to cold brew recipe at the bottom.
We drink a lot of cold brew in our house, (even during the cold winter months!) because it's just so good. But it took a long period of testing grind sizes, roasts and ratios to get to a point where my girlfriend and I were both happy.
When you go down the rabbit hole of coffee, you'll find it can be as complicated as wine. But as long as you know the basics, making cold brew is not hard and it just takes a bit of time and practice.
First, let's pick a coffee…
Brewing Hot Vs. Brewing Cold
Hot brewed coffee will taste different from cold brewed coffee because different flavours are extracted at different temperatures. It's true that cold brewed coffee will not extract as many flavours as hot brewed coffee simply because the temperature is not hot enough.
This means that most cold brew tends to taste similar with common flavours of nuts, dark chocolate and brown sugar.
The "problem" with cold brew is that the natural acidity from the beans doesn't come through when brewing coffee cold. Coffee needs higher temperatures (like in normal brewed coffee) to extract the acidity from the beans. But not everyone enjoys acidic coffee and I personally find the low acidity to be a benefit from cold brew.
The point is that you wouldn't want to waste an expensive single-origin light-roasted, sour coffee on a cold-brewed process because you'd be throwing away half of its potential by not brewing it hot.
Cold Brew Needs More Beans
Cold brew not only takes longer to make, but it also needs more ground beans to make a cup of cold brew vs a cup of hot brewed coffee. This is the main reason why cold brew is normally the most expensive coffee drink at your local coffee shop.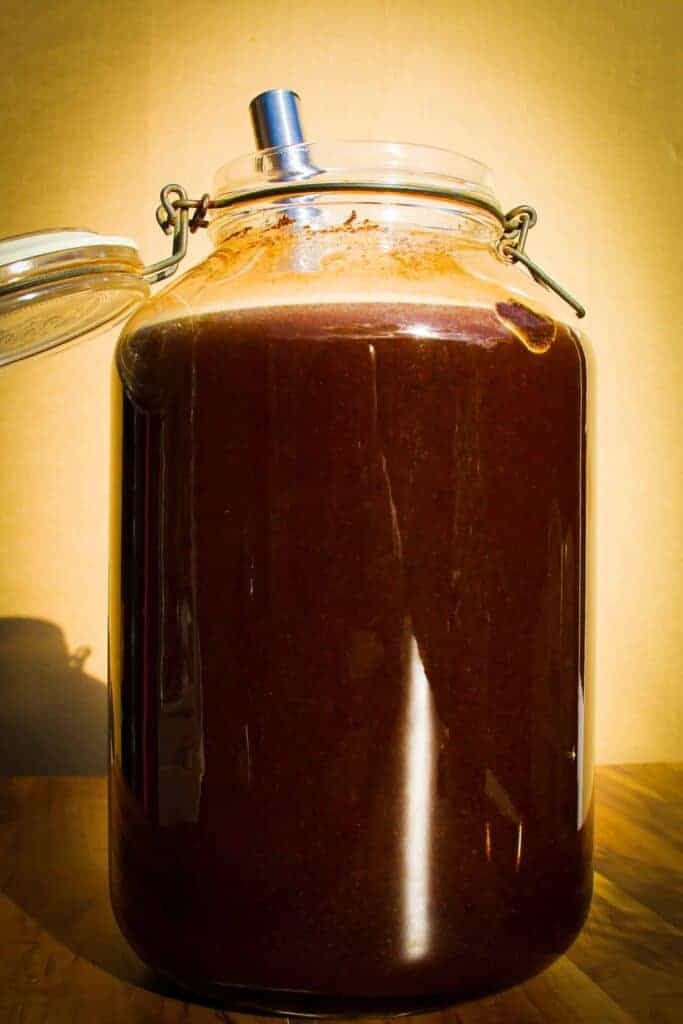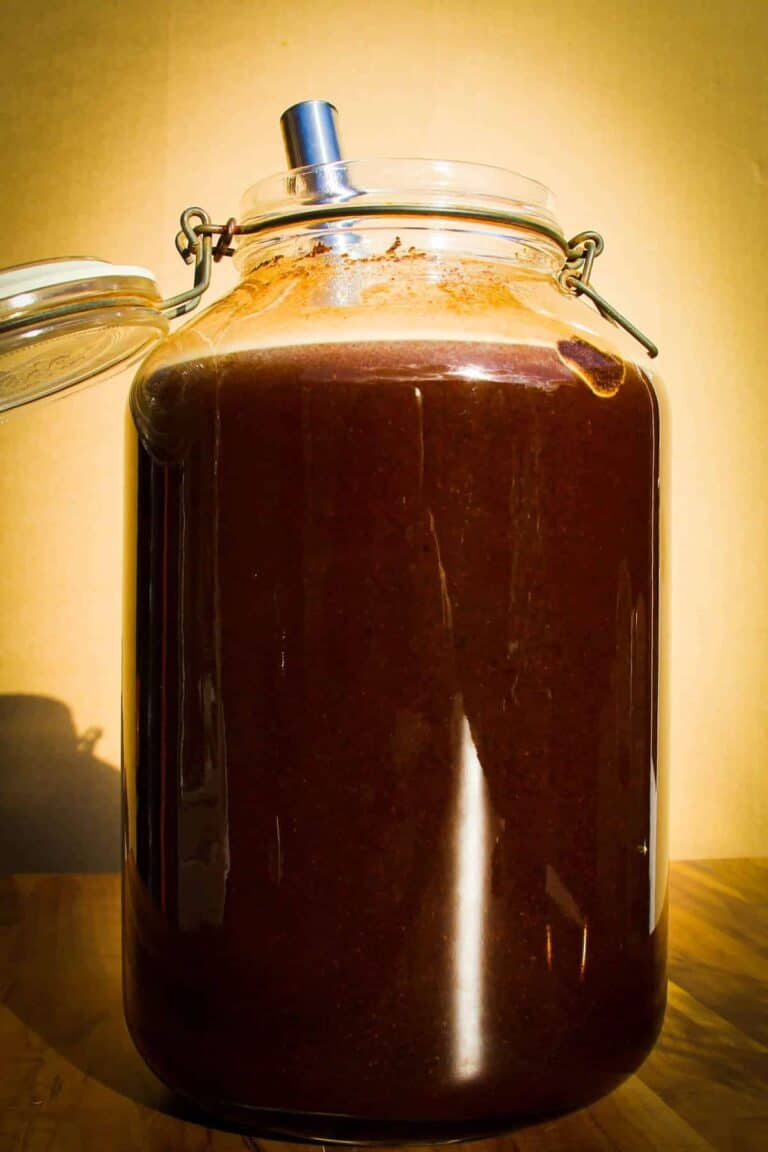 Immersion Method Vs the Slow Drip Method
There are actually a few ways to make cold brew.
The first, and most popular method is the immersion method. Coarse ground coffee is soaked in cold or room temperature water and left to brew for anywhere from 12-48 hours. It's the most popular method because anyone with a bucket and a strainer can do this.
The second method, called the slow drip method was actually invented by the Dutch and has been around before the popularity of cold brew in North America. It requires less time (roughly 3-4 hours of brewing) and less beans, which is not surprising because the Dutch are known for their efficiency.
The downside to this brewing is that the machines are quite expensive, they take up a lot of space and they don't yield much coffee. You may be able to find these in a small specialty coffee shop but you won't find this online. The taste is stronger than regular cold brew and really, really good. If you get the chance to try some, go for it.
Light Roast Vs. Dark Roast
Lightly roasted beans tend to be more acidic, more desirable and therefore more expensive. Higher-priced coffees are praised for their acidity from the malic and citric acid that is formed through the roasting process.
Dark roasts, on the other hand, are recommended for cold brew because they usually aline with the similar nutty, earthy and chocolatey flavours of cold brew.
It's even rumored that Starbucks uses a medium roast for their cold brew. Say what you want about Starbucks, but there's no doubt they've spent a large amount of time and energy researching the best coffee for cold brew.
What Grind Size is the Best?
For our coffee, we use the same grind size for filter coffee – a medium grind. Most people will tell you that a coarse grind is best, but we found that the medium-sized grind was the sweet spot for the best extraction.
Too fine of a grind and cold brew will taste bitter and over-extracted. While, too coarse of a grind and the coffee can taste unpleasantly acidic and of under-ripe, grassy flavours.
It's important to point out that light roasted coffees will need to be left longer in the water because they won't extract as easily as dark roasts.
My advice is start with coarse ground cold brew and see how you like it. Next time keep grinding smaller until you hit a point where the coffee starts to taste worse. This way you'll find the perfect grind for your coffee.
Do I Really Need that Fancy Grinder?
Need is a big word, but you'll notice a huge difference in quality with properly ground beans.
In our tests, we noticed that our cheap grinder made a really inconsistent cold brew. It's difficult to improve the coffee when you have inconsistent results because you don't know whether to grind bigger or smaller.
Better grinders allow for a more consistent grind size which allows you to more accurately control the extraction.
We currently have our coffee ground at our local café because they have the expensive grinders which make the best coffee. It's also free!
If you want to buy a good grinder for making cold brew then you'll probably want to go with a burr-grinder. These are a little more pricey because they offer better results than the regular electric spice grinders which grind inconsistently and can also overheat your coffee.
Blends Or Single Origins?
Single-origin coffees come from one specific region whereas blended coffees are from a mix of regions.
Just like wine, single origins are more sought after because you can taste the true flavour of that region and compare it with other regions. There's also more traceability with single-origin coffee which is an important step for fair pay to the coffee farmers.
Blending wine or coffee correctly is a skill and needs to be done carefully to make something delicious. A good coffee roaster has the skillset to make a wonderful coffee blend that's great for hot or cold coffee.
Both are great options, but single origin will almost always cost more.
How to Drink Cold Brew
Most coffee roasters want you to drink your coffee black because that's how they drink it. They spend a great deal of effort on roasting the coffee at the right time and temperature to bring out the right flavours.
So you can imagine how they feel when you drown their hard work in milk and sugar. It's much more difficult to taste the small nuances of a carefully roasted coffee when you add milk and sugar because the flavours are masked.
That doesn't mean that you can't enjoy coffee with milk and sugar, but it means that you'll probably want to spend less money on coffee if you plan to do that. Personally, I love my cold brew with a small splash of oat milk but I think it also tastes great on its own.
Tips For the Best Cold Brew
Grind size must be uniform – this is really really important. As soon as I starting asking my local café to grind the beans to the right size the taste improved drastically.
Once strained, let the cold brew sit overnight in the fridge so all the sediment sinks to the bottom. This way you won't get any sediment in your coffee.
Use a dark-medium roast for the best results.
Follow Your Own Taste Buds
We tried many batches of cold brew all with different sizes, roasts and regions of coffee. Our experience was that the higher quality coffee consistently tasted better than other cold-brewed coffees. But you'll likely have to do your own testing to find out what you like better.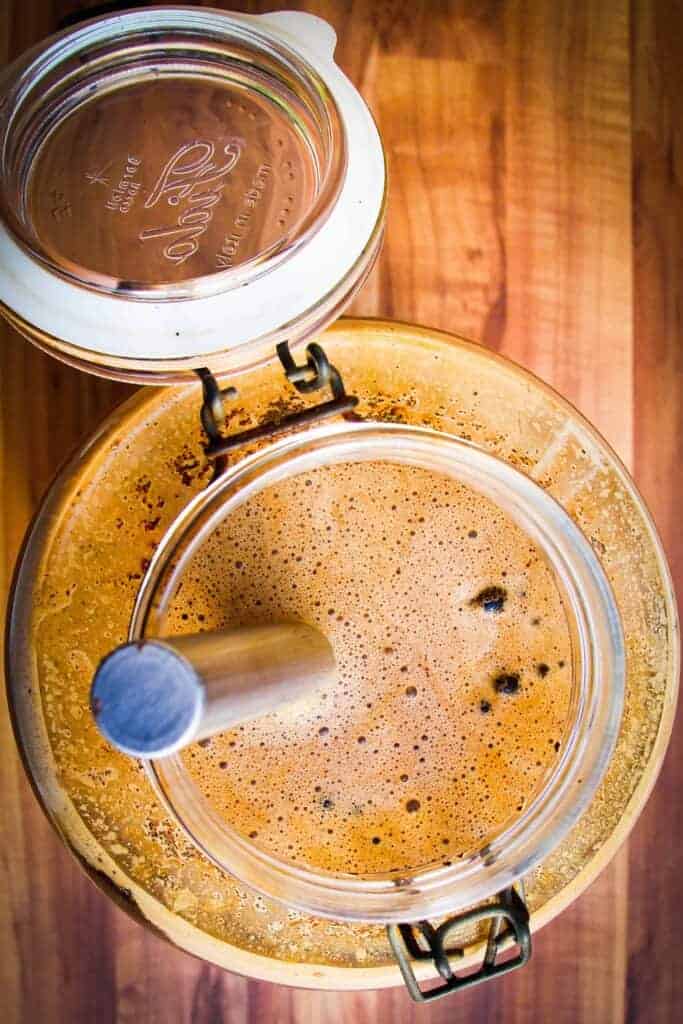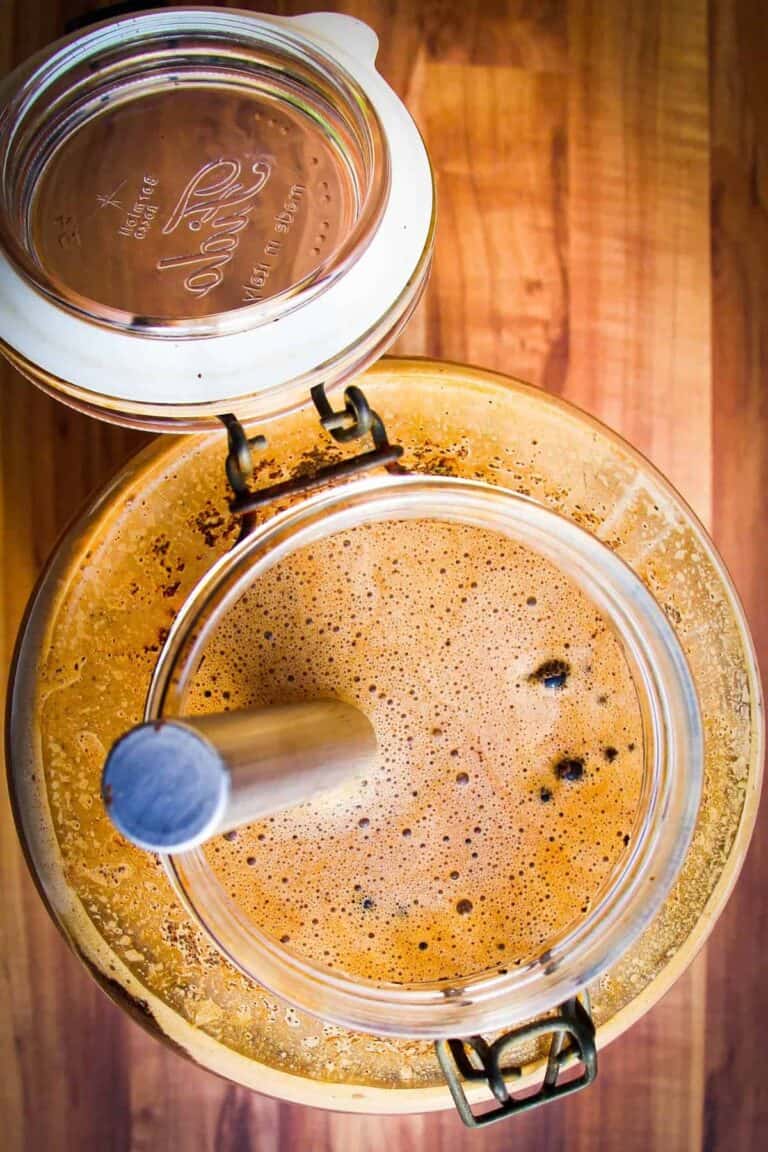 Why I Make Cold-Brew
Here are a few reasons why I love it.
Extra Caffeine.
Low bitterness.
Quickly poured from the fridge first thing in the morning when I NEED my caffeine.
Delicious chocolatey, earthy and nutty flavours.
Refreshing in hot weather.
Doesn't require fancy equipment.
Extra strong.
Easier on the stomach – naturally low acid.
This is My Brew Ratio
My cold brew ratio is about 1:6 coffee to water and I find this to be perfect for my medium roast coffee from Peru. Some people go 1:4 or even 1:3 but because I grind my beans slightly finer, I find 1:6 to be perfect.
If It's Still Not Sweet Enough
Before you add sugar to the cold brew, please try it without.
Cold brew is generally less acidic and less bitter so it may actually taste sweeter than normal. If it's still not sweet enough, you can make this easy simple syrup to add a drop or two of sweetness. Normal sugar will not dissolve properly into cold coffee.
Simple syrup
100g water
100g white sugar
Place in a pan, stir and bring to a boil. Let cool and place in a bottle so you can easily add it to your drinks. Keep in the fridge for up to 4 weeks.
Try these Other Drinks!
Sources – The World Atlas of Coffee by James Hoffman, Coffee Sapiens by Ferran Adrià and Lavazza
How About Some Other Recipes?
This Super Refreshing Limoncello Spritz