We actually drink this cold brew all year round because it's delicious and quick to prepare in the morning. We make a massive batch the day before and then we have cold-brew ready to go for weeks (and we drink A LOT of coffee!). But what is the best type of coffee for cold brew?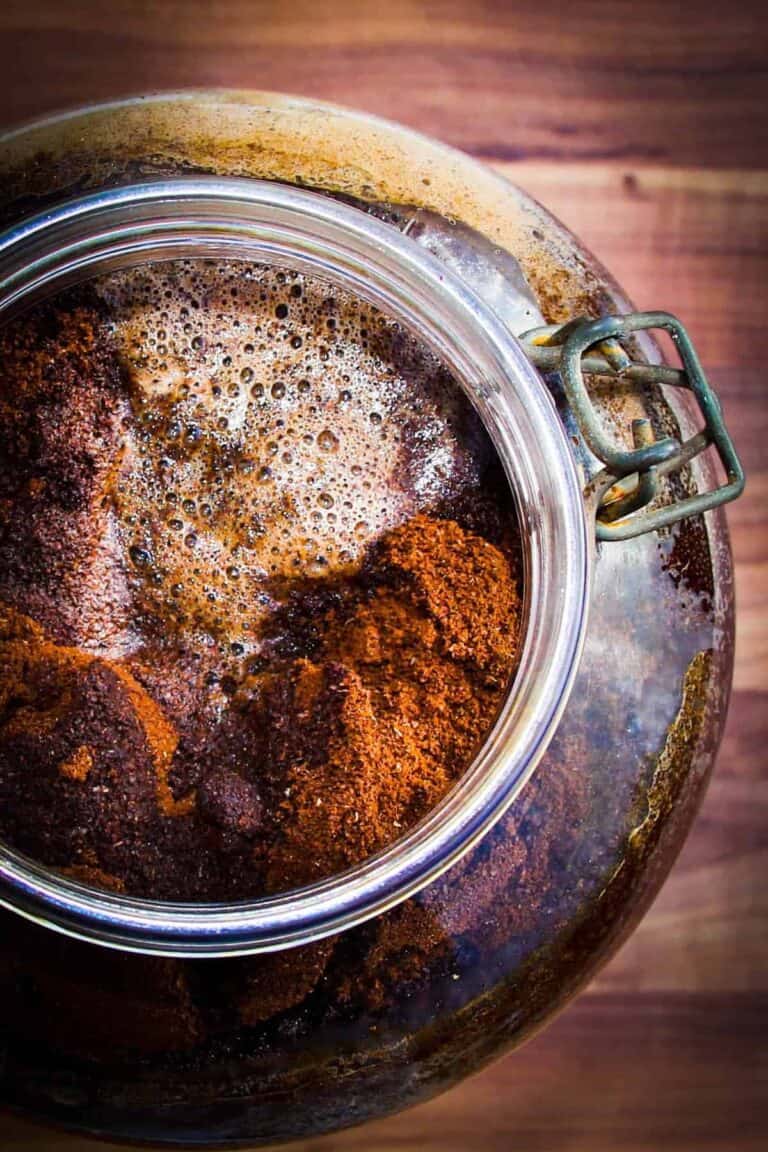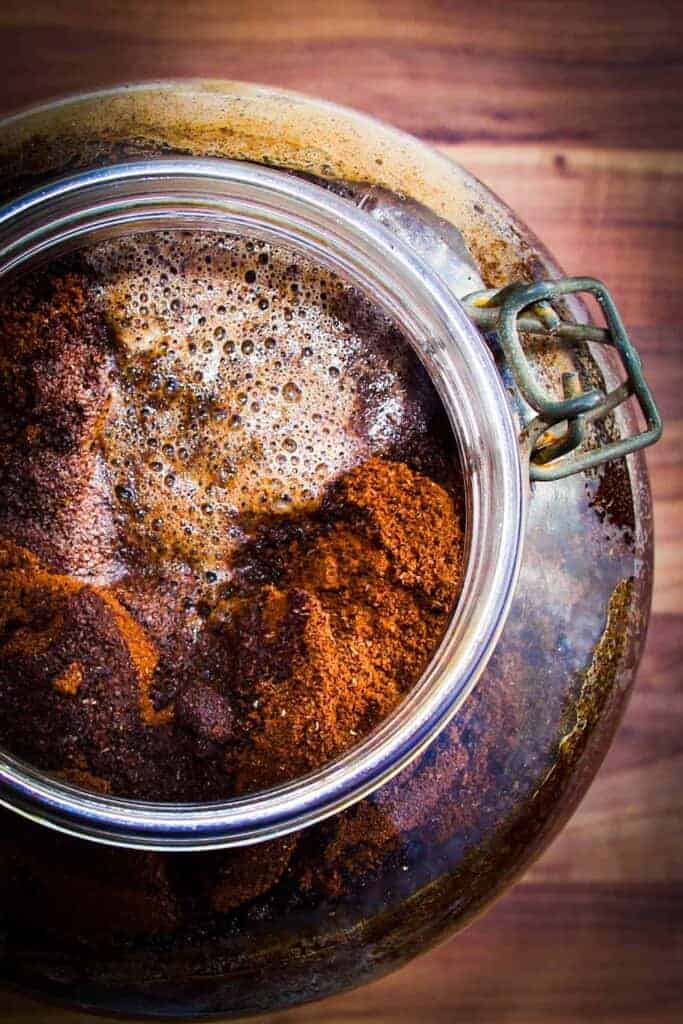 What is the Best Coffee for Cold Brew?
After countless batches of cold brew testing, I've come to the conclusion that the best coffee for cold brew, is a medium roast. Dark roasts also work well especially if you plan to add milk to your brew because the milk balances out the heavier dark roasted flavours. It's also rumoured that Starbucks uses a medium roast for their cold brew.
Cold Brew Coffee Snobs
Some coffee snobs say that cold-brew isn't really coffee because the water is not hot enough. But I don't care what coffee snobs say and neither should you, because when done right, cold brew coffee is delicious.
Scientifically, cold brewed coffee will not release as many aromas as hot brewed coffee. And there are A LOT of aromas in coffee – more than wine! So the idea is not to "waste" good quality coffee beans with cold brew because you will lose those extra flavours. The best coffee for cold brew would ideally, not waste any coffee aromas.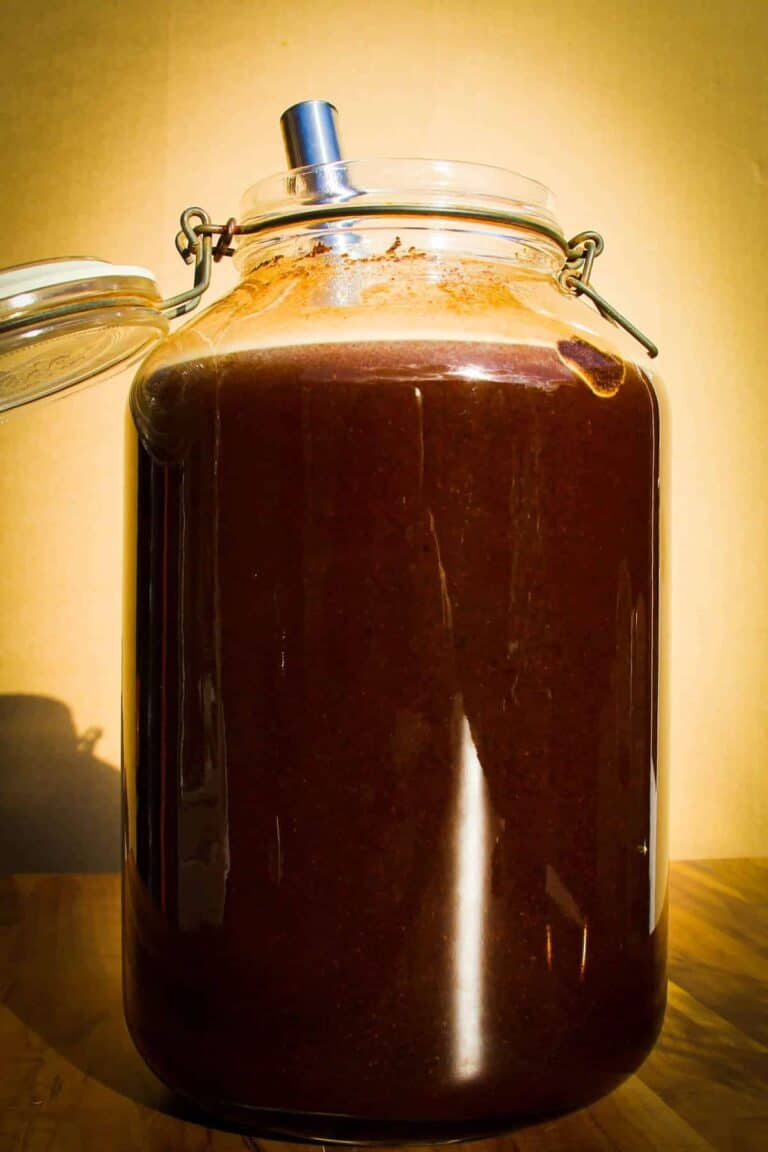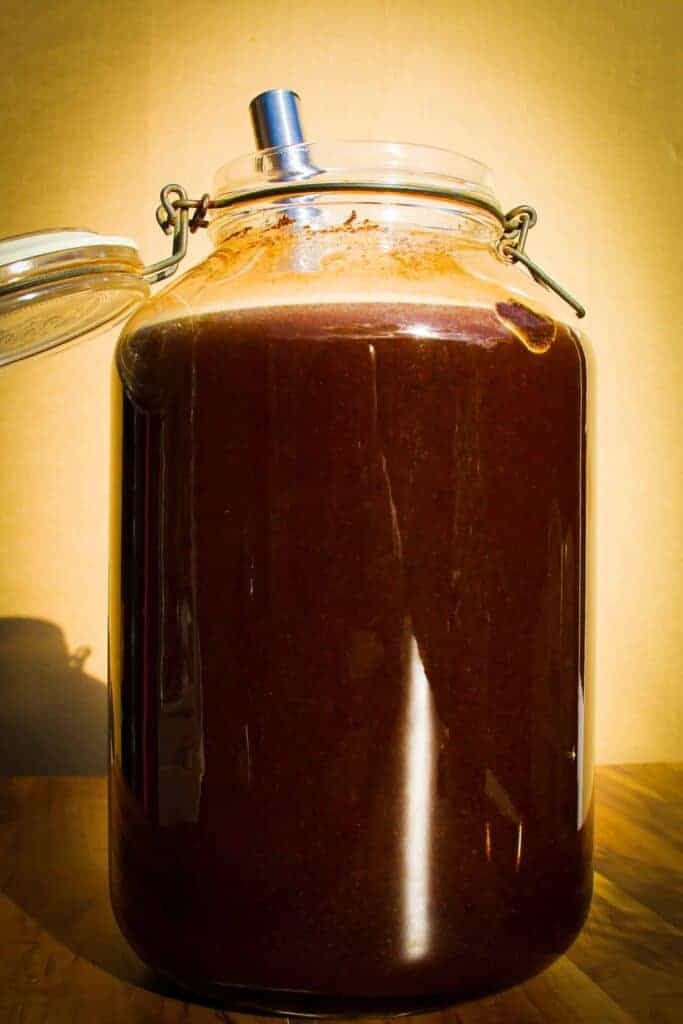 Follow Your Own Taste Buds
We tried many batches of cold brew all with different sizes, roasts and regions of coffee. Our experience was that the higher quality coffee consistently tasted better than other cold brewed coffees. We even prefer the taste of the the same coffee brewed cold, compared to hot!
The Science of Taste
I see similarities in sous-vide cooking, a modern way to cook food in a bag at a precise temperature. According to sous vide science, a steak should always taste better sous-vide because the flavour is locked in the bag and it's cooked to the exact, perfect temperature. The reality is sous-vide steaks are nowhere near as good as traditional cast-iron-seared steaks. (At least in my opinion!)
Why that is? Could it be oxidation from the meat as it cooks in the pan? Maybe, maybe not, but what I do know for sure is what tastes better, the cast-iron seared steak. My point here is that just because someone tells you that it should taste better, even on paper, doesn't necessarily mean it's true for your own taste.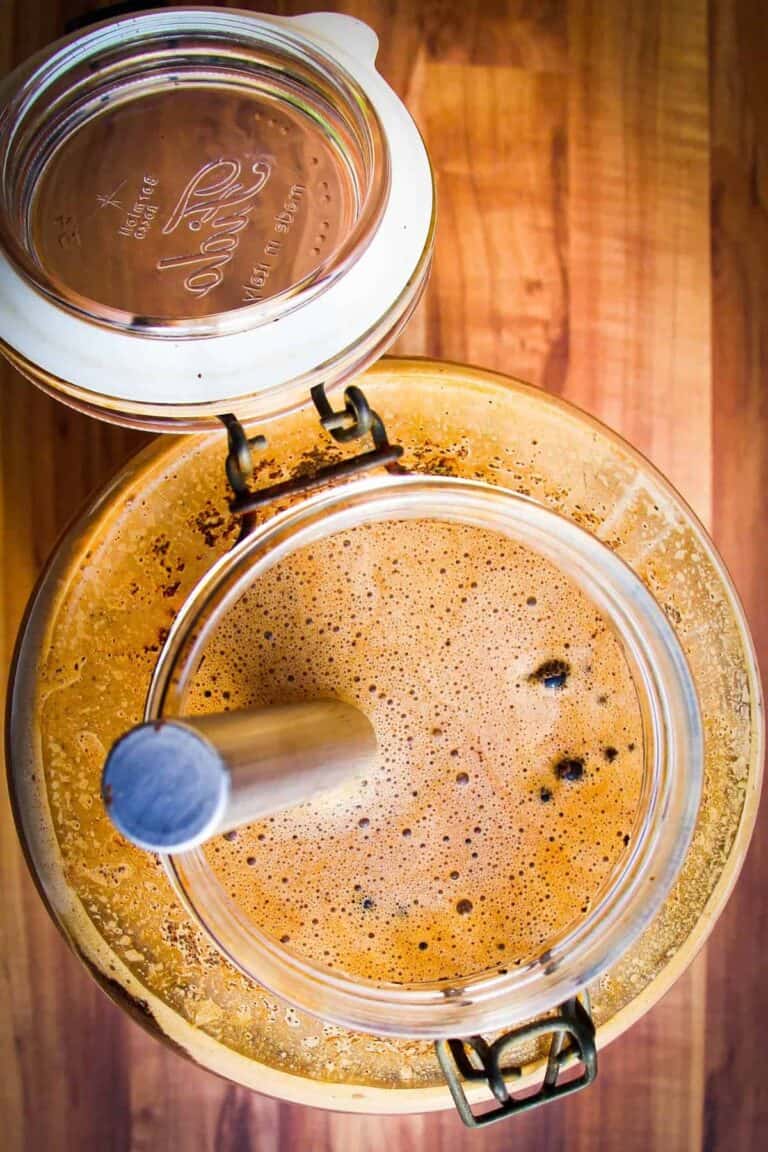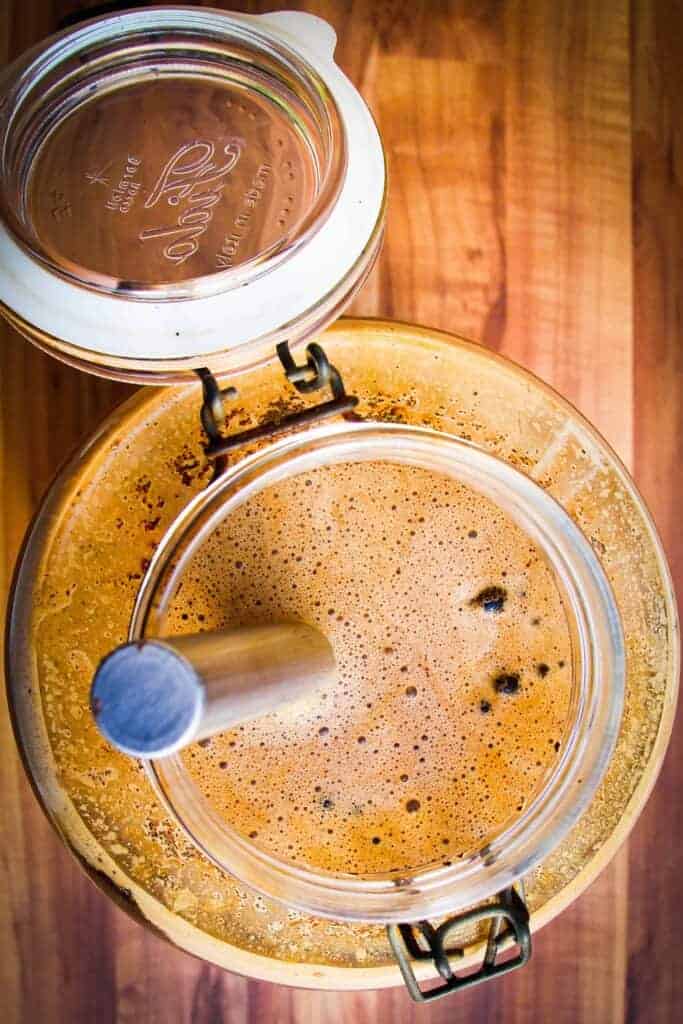 Why I Make Cold-Brew
Although the snobs say it's a waste, I disagree. Here's a few reasons why I make it and love it.
Extra Caffeine
Low bitterness
Quickly poured from the fridge first thing in the morning when I NEED my caffeine
Delicious chocolatey notes
Refreshing in hot weather
Doesn't require fancy equipment
Extra strong
Easier on the stomach – naturally low acid
This is a Strong Brew
If you already drink black coffee, then you will love cold brew. It's commonly consumed black and a lot easier to drink because of the naturally low bitterness from brewing cold.
Personally, I like to add a splash of oat milk with mine to smooth it out. This recipe is strong so I recommend that you add lots of ice and a splash of water if you don't add milk. Experiment with what tastes better for you.
What Makes the Best Recipe?
There's a lot of factors that go into making the perfect cold brew coffee including grind size, roast profile, coffee region, time and temperature of the brew.
What Grind Size is the Best?
We currently use an organic single origin, medium roasted coffee from Peru with a filter coffee grind size. Almost every recipe I came across said to grind big but in my experience the filter coffee grind size works the best.
Other coffees may differ, so try one week with a grind size for french press, then the next week try with a grind for filter coffee.
Pro-Tip
Grind size must be uniform – this is really really important. As soon as I starting asking my local café to grind the beans to the right size the taste improved drastically.
Let the coffee sit overnight in the fridge so all the sediment sinks to the bottom of the jar before serving
If It's Still Not Sweet Enough
Before you add sugar to the cold brew try it without. Cold brew is generally less acidic and less bitter so it may actually taste sweeter than normal. If it's still not sweet enough you can make this easy simple syrup to add a drop or two of sweetness. Normal sugar will not dissolve properly into cold coffee.
Simple syrup
100g water
100g white sugar
Place in a pan, stir and bring to a boil. Let cool and place in a bottle so you can easily add it to your drinks. Keep in the fridge for up to 4 weeks.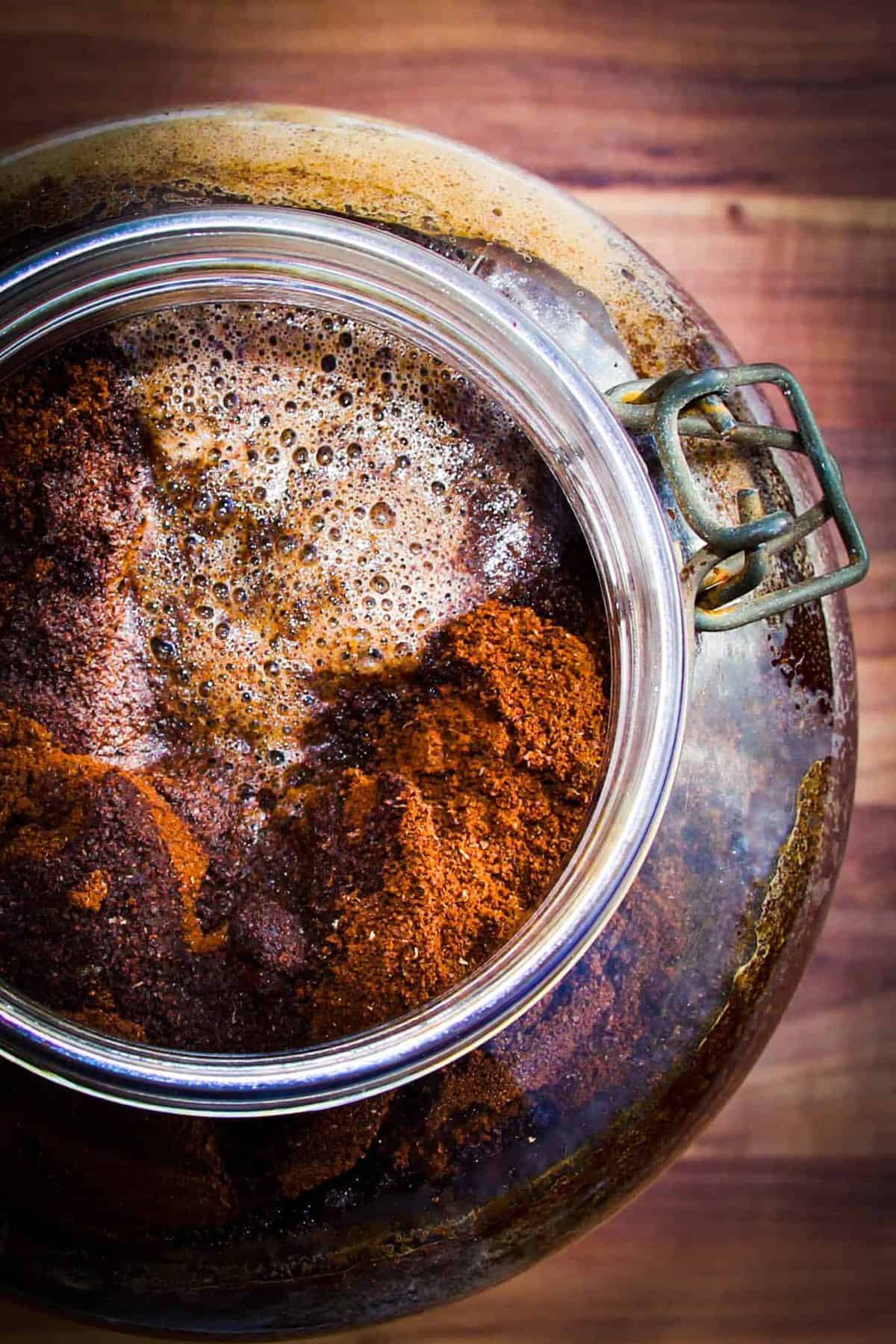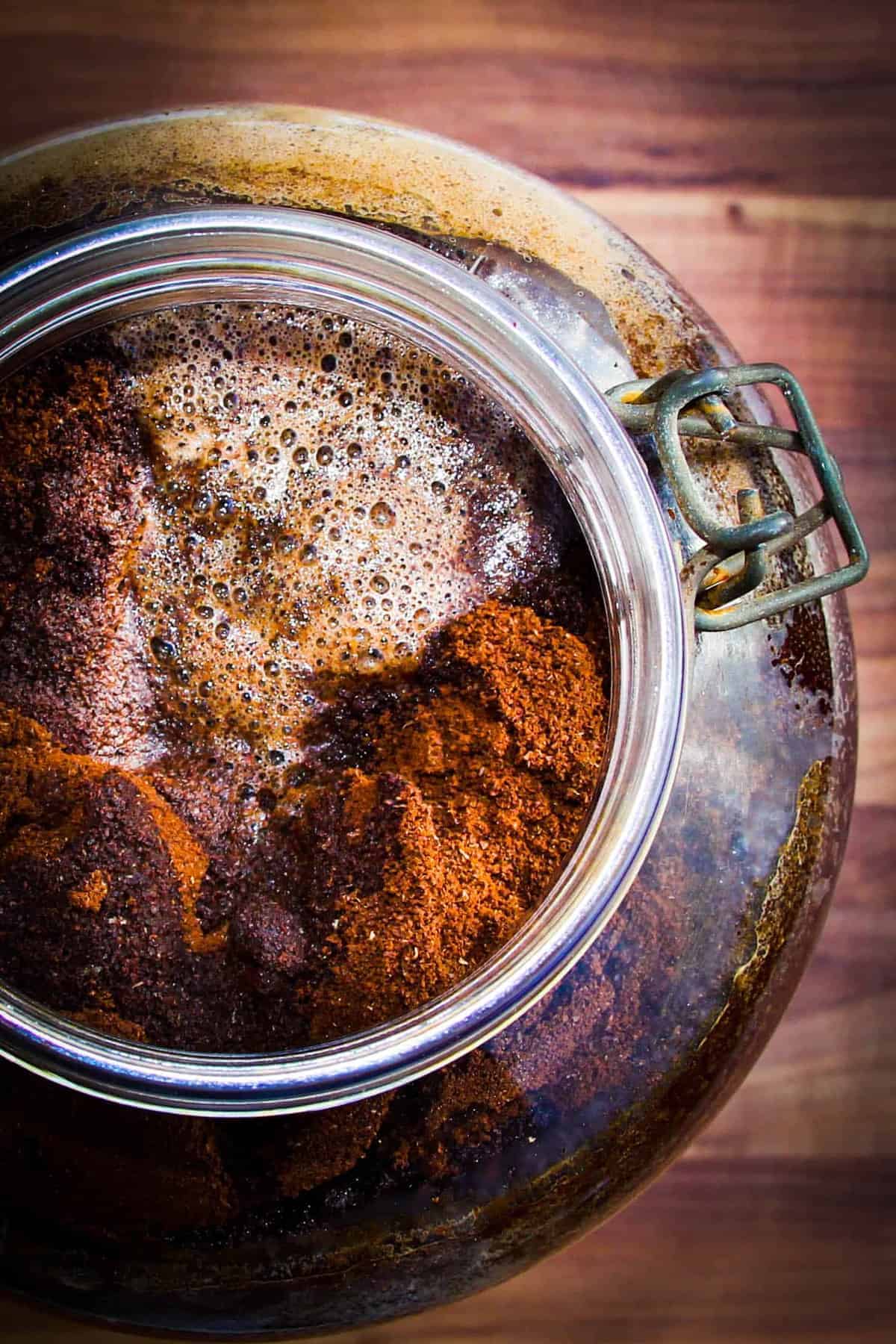 Equipment
Fine Mesh Strainer

1 giant glass jar or jug 4-5L

glass jars or bottles with lids to store the cold brew in

big whisk for mixing
Ingredients
500

g

ground coffee ground for filter coffee

ask your local café to grind for you unless you have a really really good grinder

3

L

cold water

preferably filtered
Instructions
Add cold water and ground coffee to the big jar and mix really well with the whisk. Leave the lid open for 10 minutes to let some CO2 out. (Natural CO2 gas is released from coffee when mixed with water and especially when the coffee is very fresh)

Close lid and let sit at room temp for 20-24 hours at room temperature.

Strain through a fine mesh strainer and store in glass bottles in the fridge.

Set it in the fridge for up to 4 weeks. Serve over lots of ice and dilute with splash of milk, oat milk, almond milk, coconut milk or water because it's very strong.
Video
Notes
There will be some sediment from the coffee grinds that go through the strainer. You can filter this through a coffee filter again after but this will take a long time. I let it chill in the fridge overnight and the next day most of the sediment is at the bottom and that's okay for me.
Because cold brew coffee doesn't use hot water you must take care to thoroughly clean the brewing jar, the whisk and the storing jars with hot soapy water before and after each use. Boiling water for regular coffee normally kills bacteria with its high temperature whereas cold water does not. 
The Ultimate Chocolate Chip Cookies
This is my recipe for the ultimate chocolate chip cookies. Thick and chocolatey cookies that don't mess around.
Check out this recipe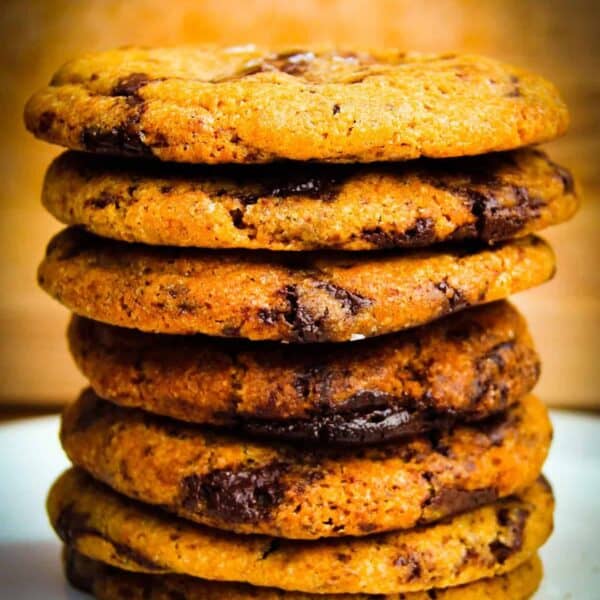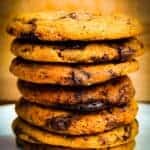 Vodka Watermelon & Basil Granita – Heat Wave Treats
It's cold. It's refreshing. And there's vodka in it. This vodka watermelon and basil granita is easy and the perfect remedy for heat wave temperatures.
Check out this recipe