I made this oat milk eggnog recipe last year for a dairy-free alternative to the usual lactose-heavy eggnog.
But as I'm not really lactose-intolerant anymore, the real question is – would I still make this?
My answer: 100%!
I just LOVE this eggnog because it's creamy, light and tastes like a big glass of Christmas.
Personally, I also love the taste of regular eggnog but it's hard to drink more than a glass, especially after a giant Christmas dinner…
On the other hand, I could drink this lighter oat milk eggnog all day!
The Secret to Oat Milk Eggnog
This oat milk eggnog contains no eggs or milk, just oat and nog.
Replacing the milk in recipes is usually not too hard because oat milk is a pretty good substitute but eggs are a different story.
Eggs make eggnog smooth and rich. To substitute the eggs I've used a cashew cream with a small amount of xanthan gum to help bind it.
These two ingredients work really well together to bring a surprisingly similar texture and mouthfeel to this drink.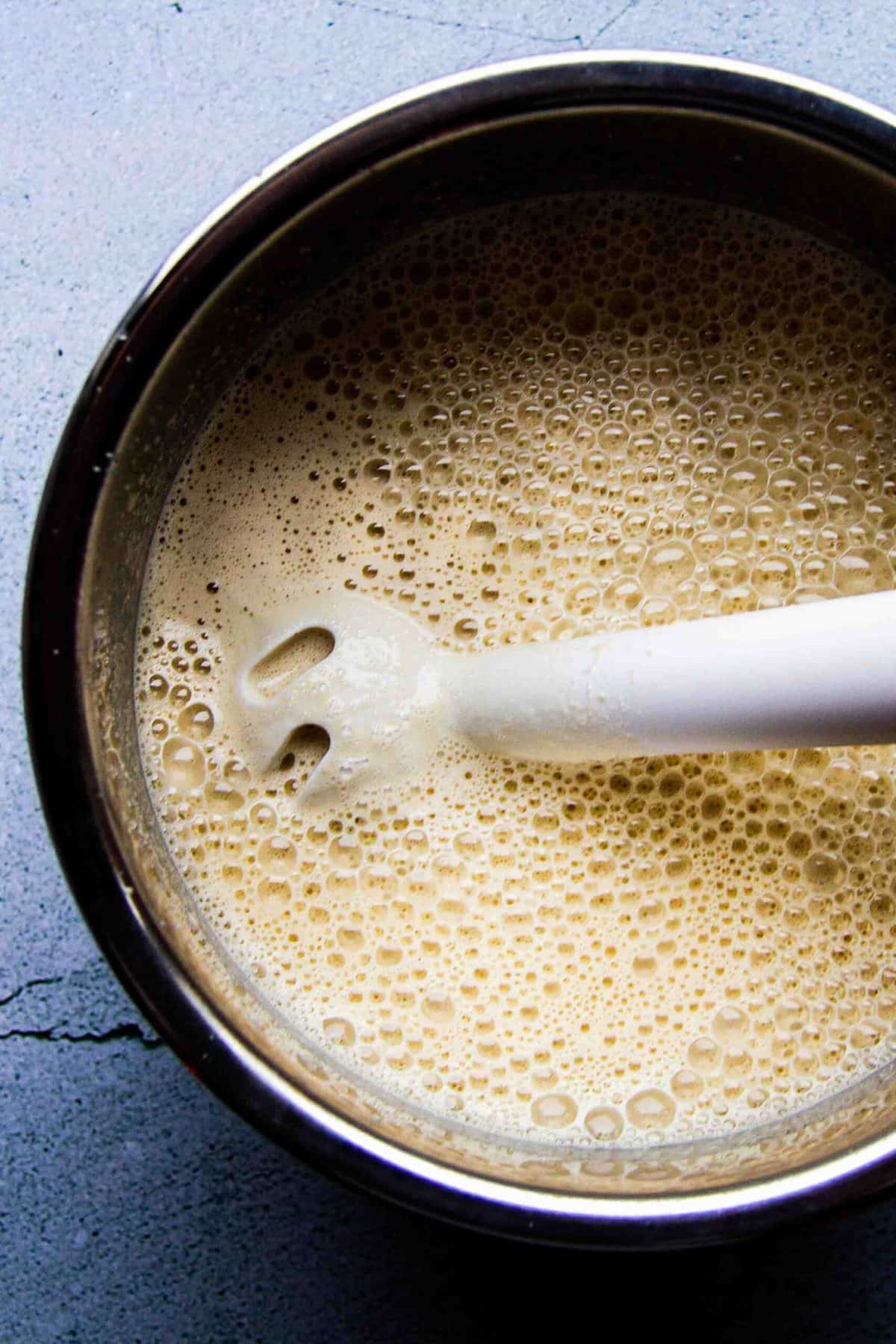 Why This Oat milk Eggnog is Better Than the Original
Traditional eggnog is still great but there are a few things that make this recipe a better option.
It's lighter, so you'll still have room for that heavy Christmas dinner.
Lower in fat than the original.
It's 100% plant based vegan.
No raw eggs.
It's refreshing and really tasty with dark spiced rum.
Do I Really Have to Use Xanthan Gum?
No, you don't but it does improve the texture.
Even without Xanthan gum, the drink is still surprisingly smooth.
You can leave it out if you want and it will still taste great but I think a tiny bit of Xanthan gum really improves the texture.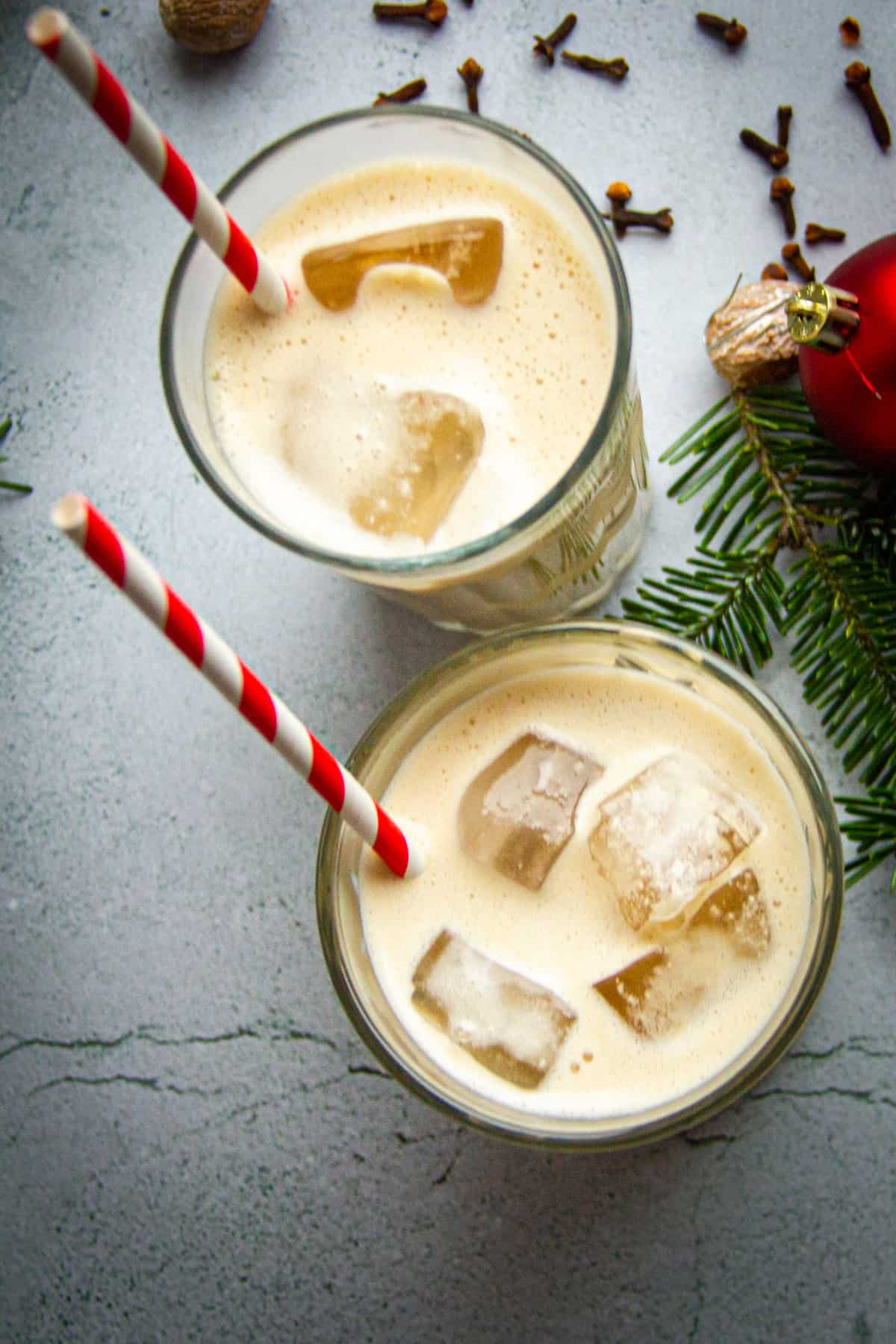 Tips to Nail this Oat Milk Eggnog
Blend the cashew cream for at least 1-2 minutes so it's really smooth. The better the blender, the smoother your oat milk eggnog will be.
Make this recipe in advance because the cashews need at least two hours to soak and the milk needs time to cool.
Don't forget the nutmeg – you've got to have nutmeg for that true Chrismas taste.
Necessary Tools
Blender – The better the blender, the smoother the cashew cream will be. The best blender is from Vitamix and is the industry standard in most professional kitchens.
Hand Blender – If you don't have a good blender you can still make this recipe with a hand blender as long as it has the food processor attachment. I blended the cashew cream in the food processor and then finished the drink with the hand blender.
Try these Other Drinks!
More Seasonal Recipes