When I think of Christmas the first thing that comes to mind is this unbelievably good dessert. And if you're British like my grandmother you already know the deal. STP is super soft, moist and ideally drowned in a delicious, rich caramel sauce. I've changed this recipe slightly to include a salted caramel sauce which I think really hits the spot. This recipe for sticky toffee pudding with salted caramel is the only dessert I'm looking for on Christmas.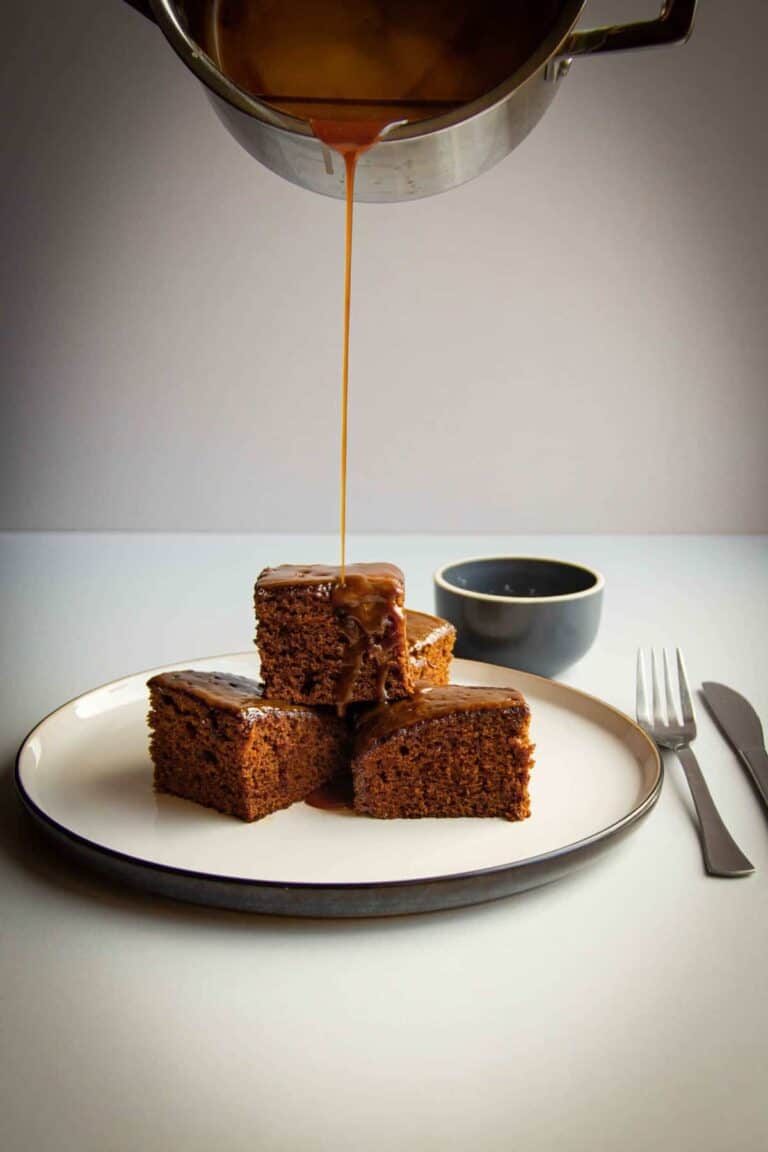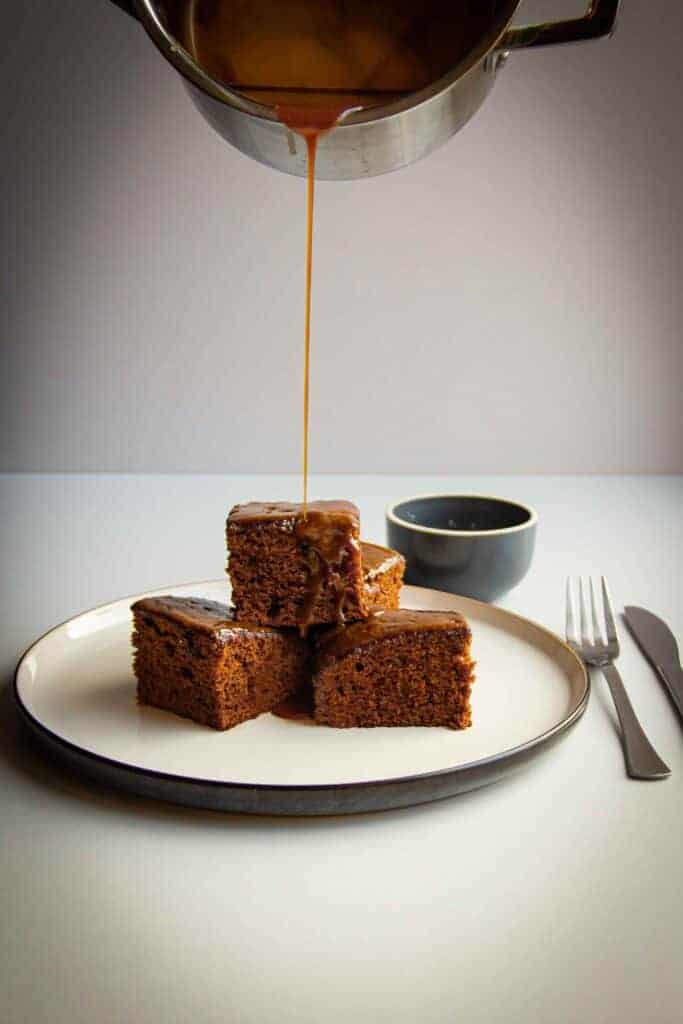 What is Sticky Toffee Pudding
It's one of the best desserts in the world. Sticky toffee pudding or STP as it's know to the pros, is a cake that uses dates to keep it incredibly moist. This ultra-soft cake is then covered in a caramel sauce and sometimes accompanied with a good dollop of whipped cream or vanilla ice cream.
It's nicknamed "the cooks' dessert" because its almost impossible to screw up.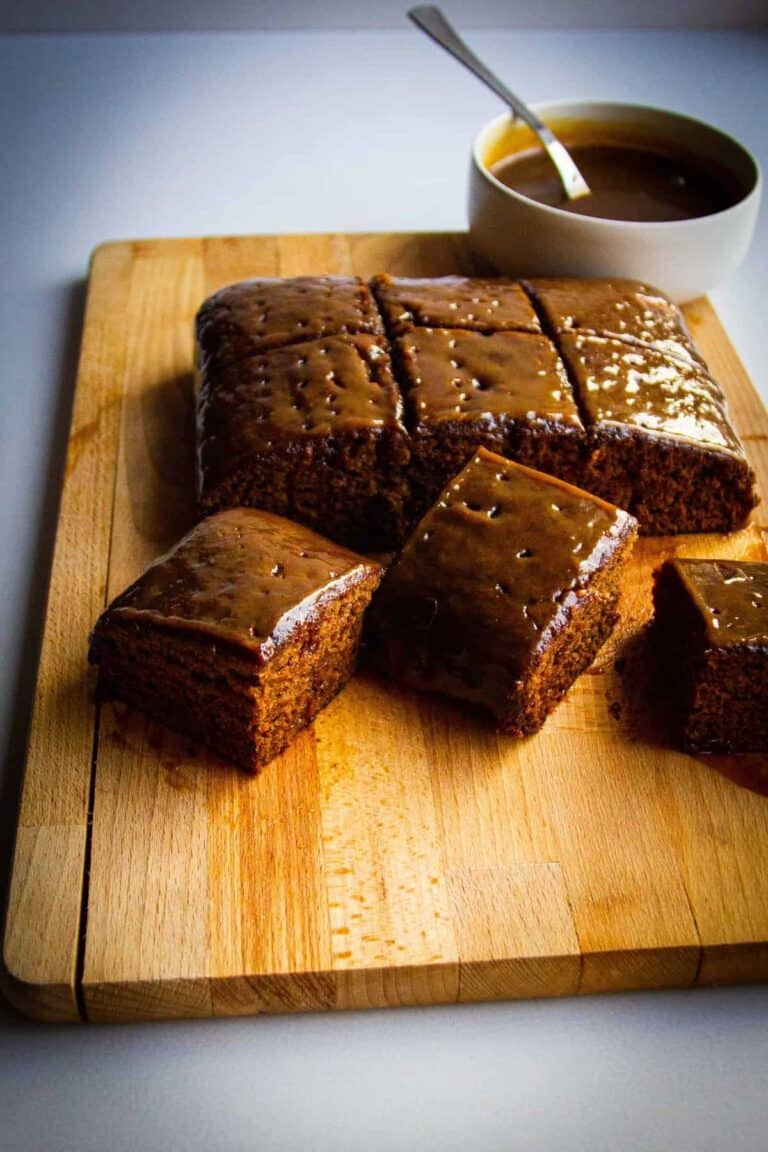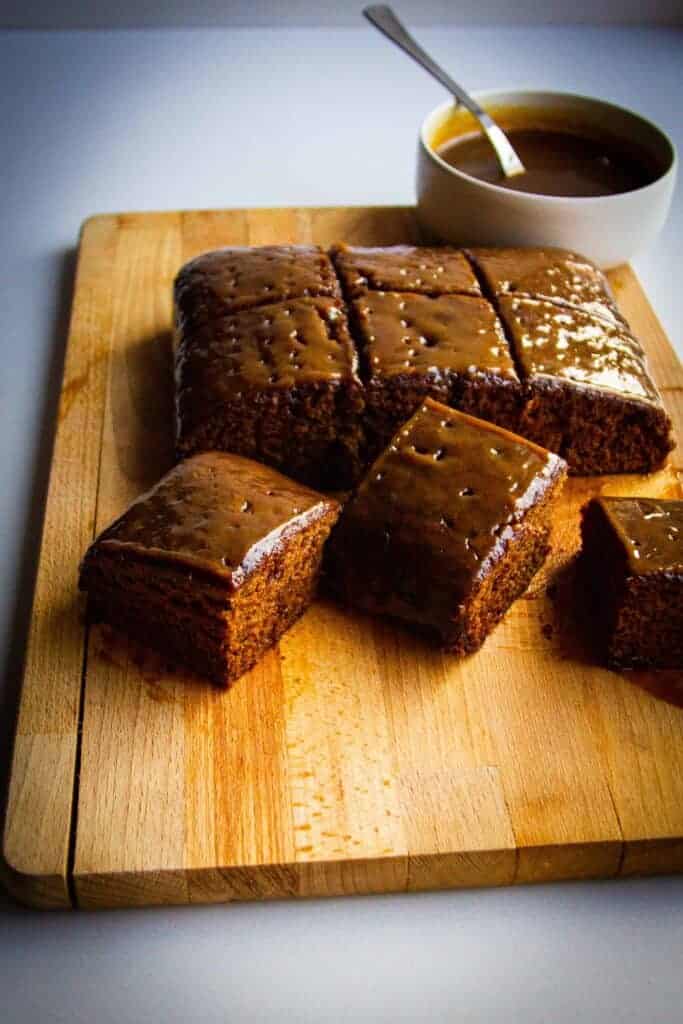 My Ultimate Dessert
Anthony Bourdain wrote about the "death row meal" which is the last meal you would want before you die. My death row dessert would certainly be this sticky toffee pudding with salted caramel, shared with my family. It's full of nostalgia and simply the best dessert in the world.
How to Nail the Salted Caramel Sauce
If you've made caramel before you know it can be a bit tricky. Sugar can sometimes crystalize or split which ruins the sauce. But I'm going to let you in on a few secrets that will guarantee smooth, perfect caramel every time.
To prevent crystallization, honey is your friend. Without getting too technical, adding honey to the sauce actually prevents the sugar from crystalizing. You can also use corn syrup or glucose in place of the honey. Unfortunately, maple syrup will not work because it's a slightly different type of sugar.
Bring the sauce up to a boil and stir to combined. Once it begins to boil, turn down the heat and don't stir. Stirring can actually trigger crystallization in a caramel so only stir briefly at the beginning.
Did the sauce still split? No problem. Turn off the heat and whisk vigorously. It will come back.
Honey, Corn Syrup or Schenkstroop?
I tested multiple sauces to find the best sauce. Here in the Netherlands, corn syrup is a bit harder to find so I used schenkstroop which is basically a caramelized sugar syrup. This is going to be difficult to find if you don't live in the Netherlands so I recommend you use corn syrup instead.
We prefered the salted caramel sauce with schenkstroop but the sauce with the honey was a close second. Either way, both are great choices.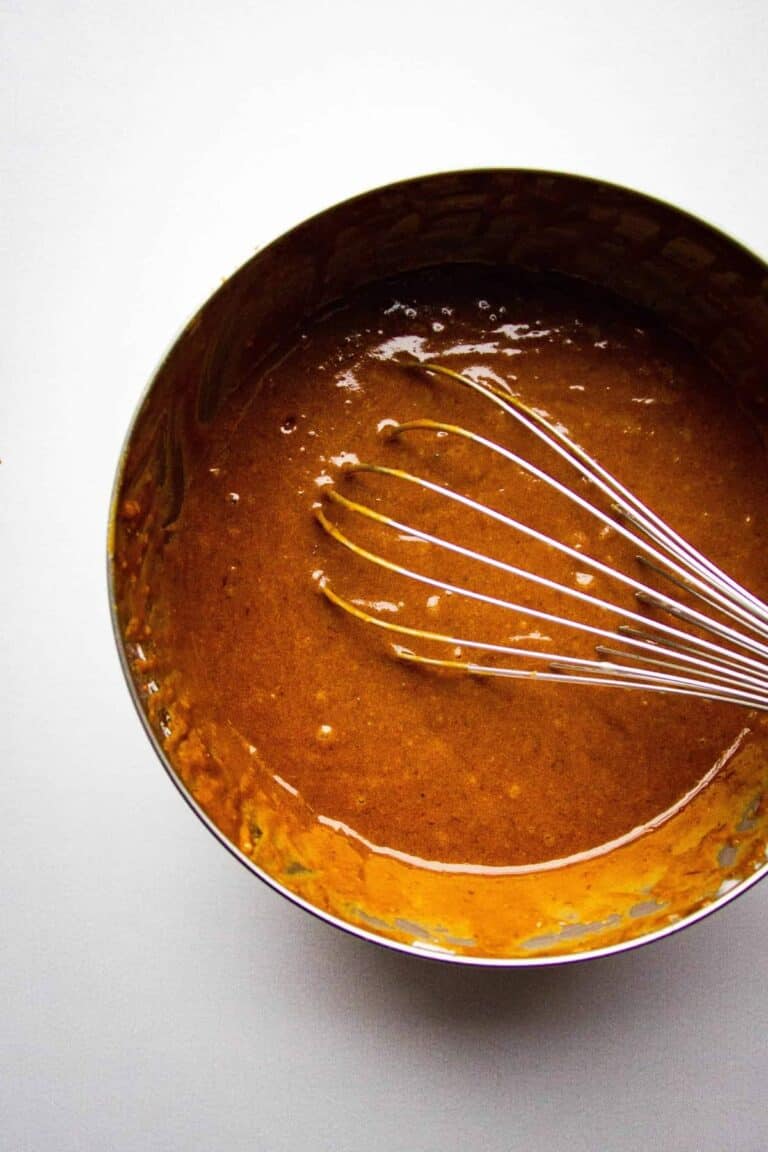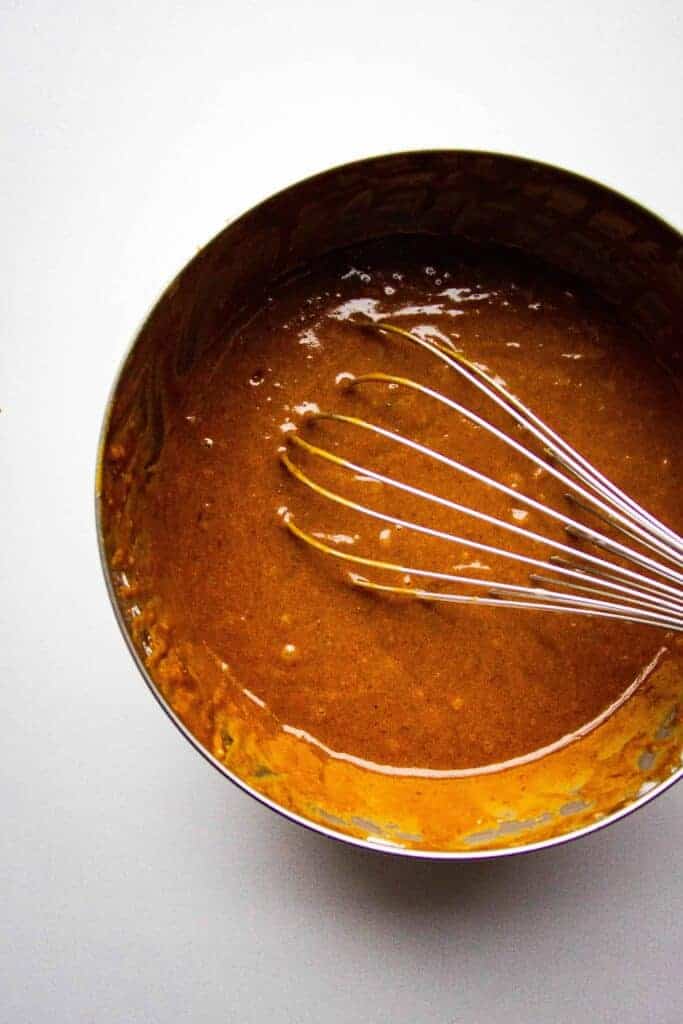 Why Add Baking Soda to the Dates?
This just softens the dates and makes a nicer purée.
Recommended Tools
Digital Scale – You are more likely to achieve better results when you weigh out the ingredients. Digital scales are increasingly more affordable and one of the best tools you can have in a kitchen, especially for baking and pastry recipes.
Heavy bottom pan – Caramel can easily burn with hotspots in cheaper pans. It's best to use a good quality, heavy-bottomed pan to ensure even cooking of the caramel sauce. I'm using my favourite pans in the world – Le creuset, but any heavy-bottomed pan will do.
Electric Mixer with Paddle – This is used to properly cream the butter and sugar together. A stand mixer works best but a hand blender with the paddle attachment is also fine.
Food processor – You'll need this to purée the dates properly. If you don't have one, use a blender or chop the dates really fine with a knife after they're cooked.
Tips for the Best Sticky Toffee Pudding
STP is not that hard to make but there are few tips I've learned to really nail this dessert.
1. Poke holes after the cake has been baked, pour some sauce over and allow the cake to soak up the sauce. This makes the cake even more soft and tender.
2. Use honey or corn syrup to prevent the salted caramel sauce from crystalizing.
3. Let the cake cool for 20 minutes and serve it warm, with the hot salted caramel sauce for the best results.
4. This may be pretty obvious, but it's important to note the difference because this can ruin the cake. Use baking soda (sodium bicarbonate) not baking powder.
5. Use a digital scale. It's 2020, get a scale and use it. You will be much more likely to succeed because measuring cups are not very accurate. That being said, I've also included the measurements in cups for you rebels who still refuse to use scales.
Merry Christmas and Happy Holidays!
This post contains Amazon affiliate links to products I recommend.