Although most people get their recipes for free nowadays (youtube and food blogs are getting better and better) a cookbook still makes a great gift for any food lover.
Here are 6 awesome cookbooks that not only make great gifts for home cooks but are also on my Christmas wishlist.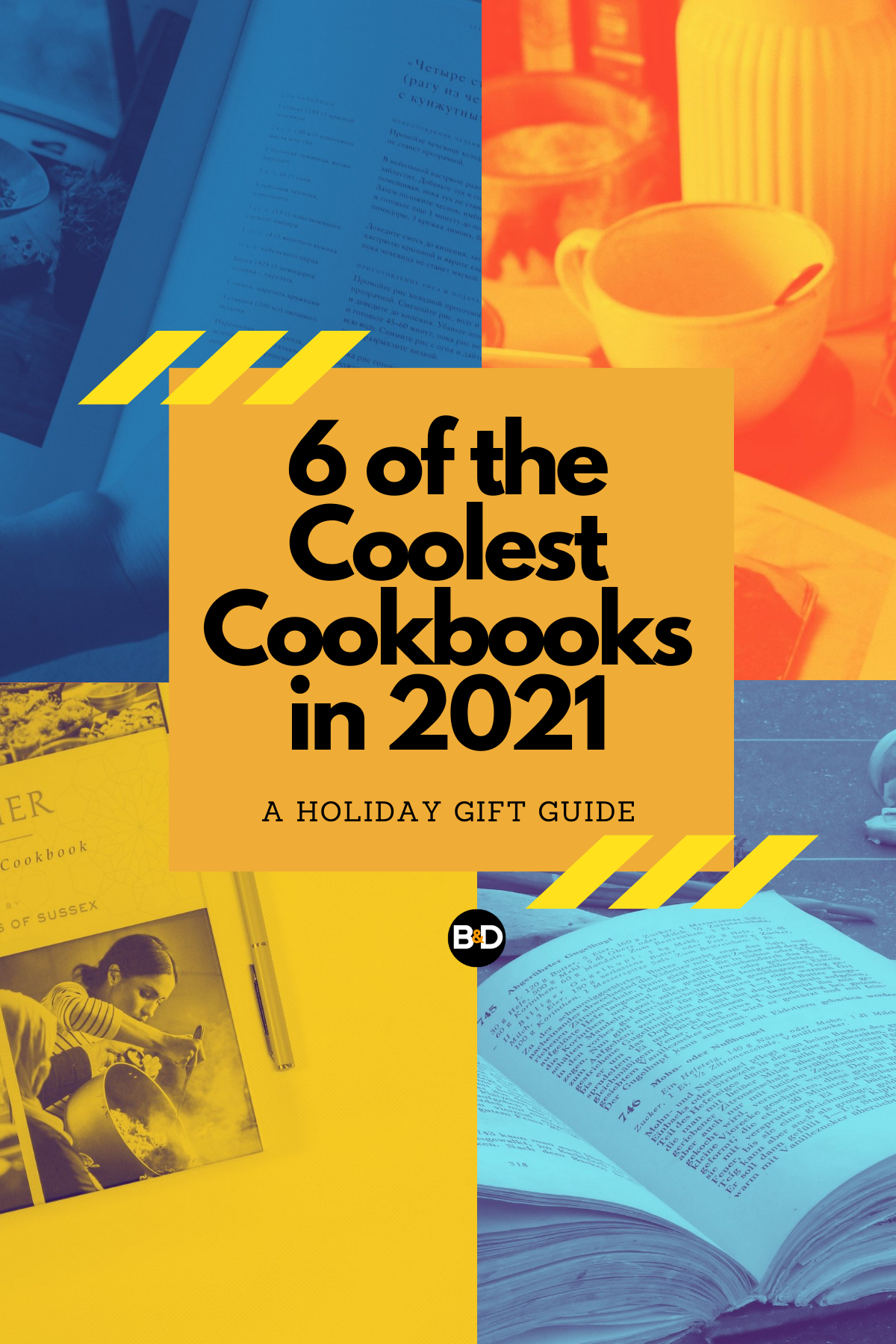 Cooking at Home: Or, How I Learned to Stop Worrying About Recipes (And Love My Microwave): A Cookbook by David Chang and Priya Krishna
David Chang is one of the most influential Korean-American chefs of his time and the force behind the successful string of Momofuku restaurants.
His new book is not about the ins and outs of his fine dining restaurants, instead, he's made a cookbook entirely for home-cooking. This means that his cookbook has recipes that focus on clean-up time, speediness and ease instead of recipes built entirely for flavour.
What's more, he's also co-produced this book with New York Times Food ReporterPriya Krishna. Although I'm only really interested in what David Chang has to say, it's still a bonus to have an extra food expert in one book.
As a chef who's also ventured into the world of home cooking, this book resonates well with me and that's why it's at the top of my list. Plus, it's David Chang and he definitely knows what he's doing.
Rodney Scott's World of BBQ: Every Day Is a Good Day: A CookbookBook by Lolis Eric Elie and Rodney Scott
If you're into American BBQ as much as I am then this book cooks!
Written by legendary Pitmaster Rodney Scott, he's giving away all his world-famous recipes including how to cook a whole hog in your backyard!
The best part about this book for me is that you get his secrets for whole hog BBQ which regular BBQ cookbooks don't have.
His book has also been praised by famous chefs like David Chang, Marcus Samuelsson and by Michelin-starred restauranteur Danny Meyer.
For anyone looking for real BBQ recipes, this one's for you.
Bravetart – Iconic American Desserts
As a Culinary Institute of America graduate and an America's Best New Pastry Chef by Food & Wine award, Stella Parks definitely knows her pastry.
And even though this book is already 3 years old, it's still one of the best pastry cookbooks receiving and overwhelming praise from Bon Appetite, David Lebovitz, The Los Angeles Times, Food52, The Washington Post and Food and wine.
She's also a James Beard Award-nominated writer for Serious Eats, one of my favourite food sites.
The recipe I'm most excited for: Snickerstreusel or those White Chocolate Blondies…
Cool Smoke: The Art of Great Barbecue
As a 5x World BBQ Champion, I think it's fair to say that Tuffy Stone knows how to BBQ.
His book has also gotten very successful Amazon reviews and praise from countless BBQ experts. What I like most about Stone is he's not only a pitmaster but also a trained chef giving him an even wider skillset.
In his newest book Cool Stone, you'll get over 200 photos, 100 recipes, tips for choosing the right bbq tools, and his insider tips for winning a competition BBQ.
Parwana: Recipes and Stories from an Afghan kitchen
Upon working with Afghan chef Farid here in Maastricht, many of his Afghani recipes have rubbed off on me and that's why I'm interested in Parwana by Durkhana Ayubi.
With over 100 recipes passed down from generation to generation, this book is a great intro for anyone curious about Middle Eastern cuisine and more specifically Afghan cuisine.
The Food of Oaxaca: Recipes and Stories from Mexico's Culinary Capital
Mexican food is way more interesting than just tacos and this book by Alejandro Ruiz opens up a new world of flavours from Mexico's culinary capital Oaxaca.
Alejandro Ruiz is the chef and owner of famous Oaxacan restaurants El Restaurante, Café & Restaurante, the Casa Oaxaca hotel and Oaxacalifornia.
It's got over 50 recipes ranging from classics like mole sauce to new creations from Ruiz like Shrimp, Nopal, Fava Bean, and Pea Soup.
Most exciting recipe for me: Oaxacan Chocolate Mousse.
Classic Cookbooks I Own and Recommend
Try These Other Guides