This limoncello spritz is *the* definition of refreshing.
My love for limoncello was born during my time spent cooking in Italy and this drink always reminds me of being there and overindulging in heavenly Italian food.
The after-dinner limoncello was the perfect remedy to bring you back to life after a long day (and night) of eating and enjoying.
Some Italians even make their own limoncello with fresh lemons which is another level of deliciousness.
But you don't need homemade limoncello to enjoy this cocktail. Just some limoncello, prosecco, soda water and preferably some nice sunny weather.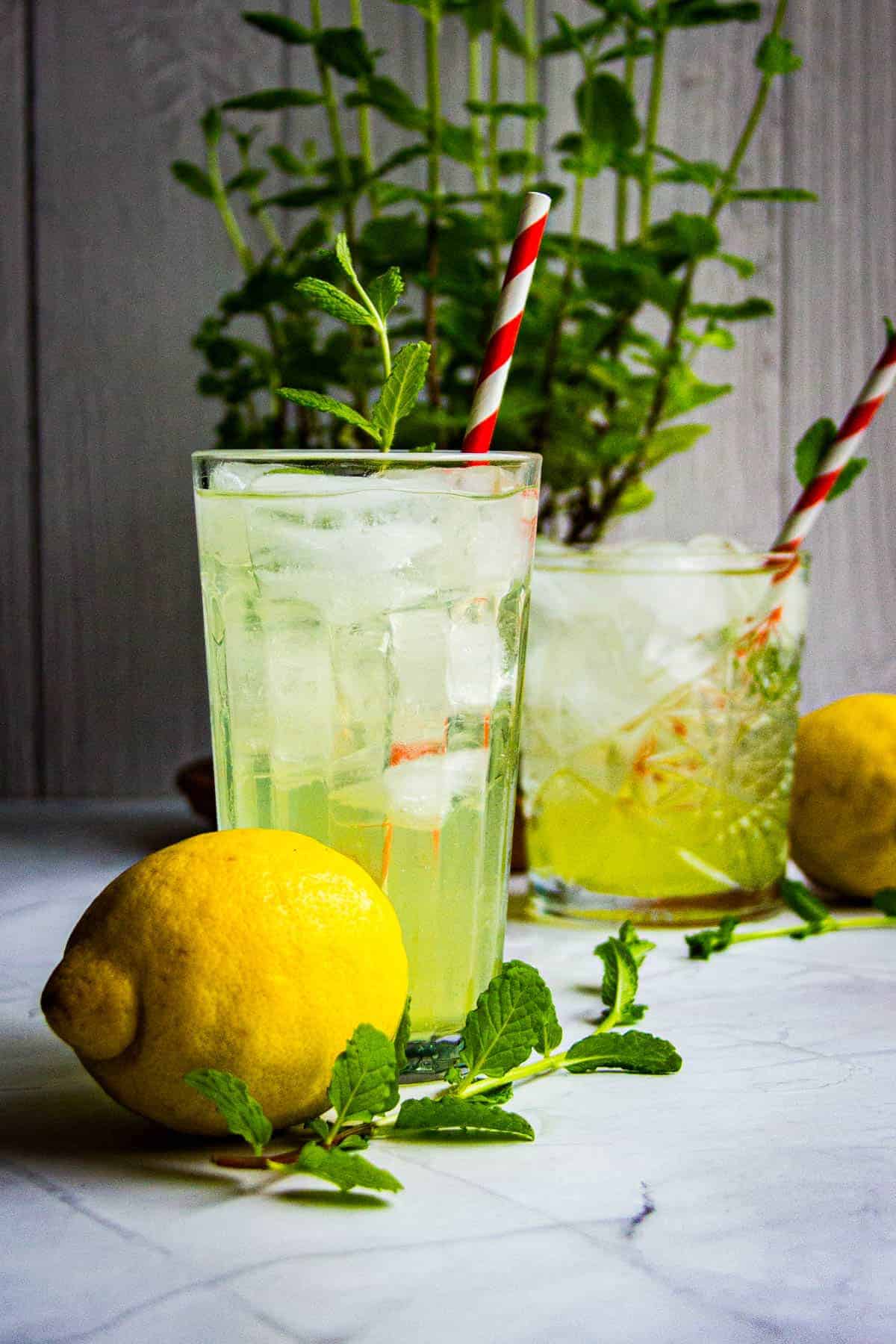 What's In a Limoncello Spritz?
This cocktail is made of three main ingredients – limoncello, prosecco and soda water. It's easy, simple and ultra-refreshing.
How's the Taste?
I don't like drinks that are too sweet and this cocktail is exactly that. The soda water really mellows the taste out and the only sweetness comes from the limoncello.
The limoncello spritz is super light, crisp, slightly minty and the ultimate thirst-quencher. You could easily drink these all day if you're not too careful.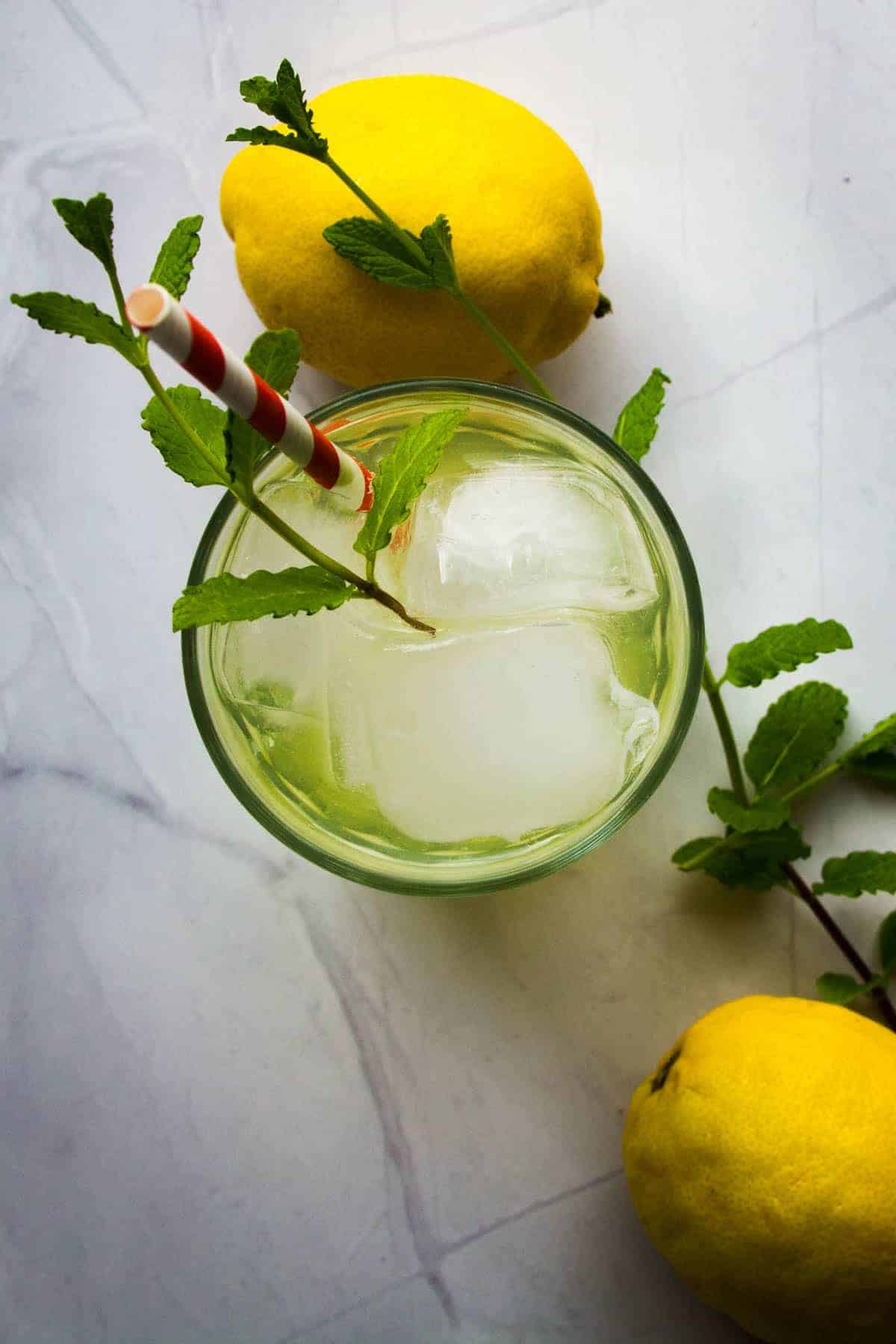 What Pairs Well With a Limoncello Spritz?
This cocktail screams sunny, hot weather! Think BBQs, eating outside or a nice Mother's Day cocktail alongside brunch.
Normally limoncello is used as a digestif after a big Italian meal but this spritz is ideal before a meal. Serve this as an apéro or as a welcome drink before dinner.
Try these Other Drinks!
Ultra Refreshing Limoncello Spritz
It's crisp, light, not too sweet and ridiculously refreshing. This easy and delicious Italian classic is made with just a little prosecco, soda water and Limoncello.
Ingredients
2

oz

limoncello

3

oz

prosecco

3

oz

soda water

1

sprig

fresh mint

optional

paper straws

optional
Instructions
Add the limoncello to a glass filled with ice.

Add the prosecco and soda water and mix well.

Serve immediately
Notes
You can't really make this ahead of time because the bubbles from the soda and prosecco will start to fade after a while. Mix this cocktail fresh every time for the best results.