I used to make really bad coffee. I didn't think about it too much, just grabbed my trusty french press, packed it full of ground coffee, filled to the max and that was that – job done. Over the years my coffee ended up extremely bitter and I would counteract this with loads of milk and sugar. But one day a coffee angel appeared by the name of James Hoffman. I bought his book and it completely changed the way I drink coffee. Today I'm going to give you my best tips on how to make filter coffee at home.
I'm Addicted to Coffee and This is How I Got There
At 16, I started drinking coffee on the regular about the same time I started working in restaurants. The cooks would start their shift with a giant can of some borderline illegal energy drink and prepare for war. I did this for a little while until I realised that the caffeine crash from those drinks was pretty real. Plus, coffee was free at the restaurant and something I could rely on to prepare myself from the never-ending onslaught of restaurant orders on a fully-booked saturday night.
Timmy's Nostalgic Double Double
I grew up drinking what we Canadians call a Timmy's "double double." Which was a huge, mediocre coffee filled with two creams and two sugars and the only decent place to get a coffee where I grew up during P.S.T. (Pre Starbucks Time). Although the quality of Timmy's has declined after being bought from a popular American fast food chain, the Timmy's double double will always hold a special place in my heart.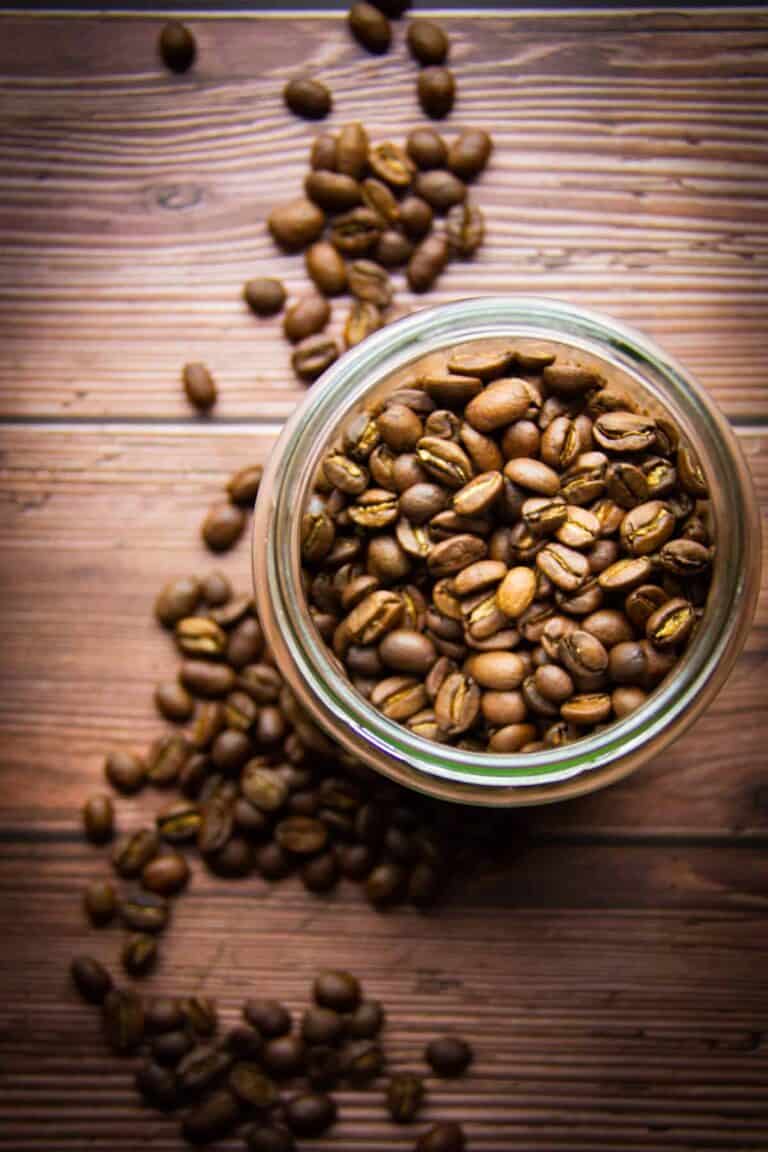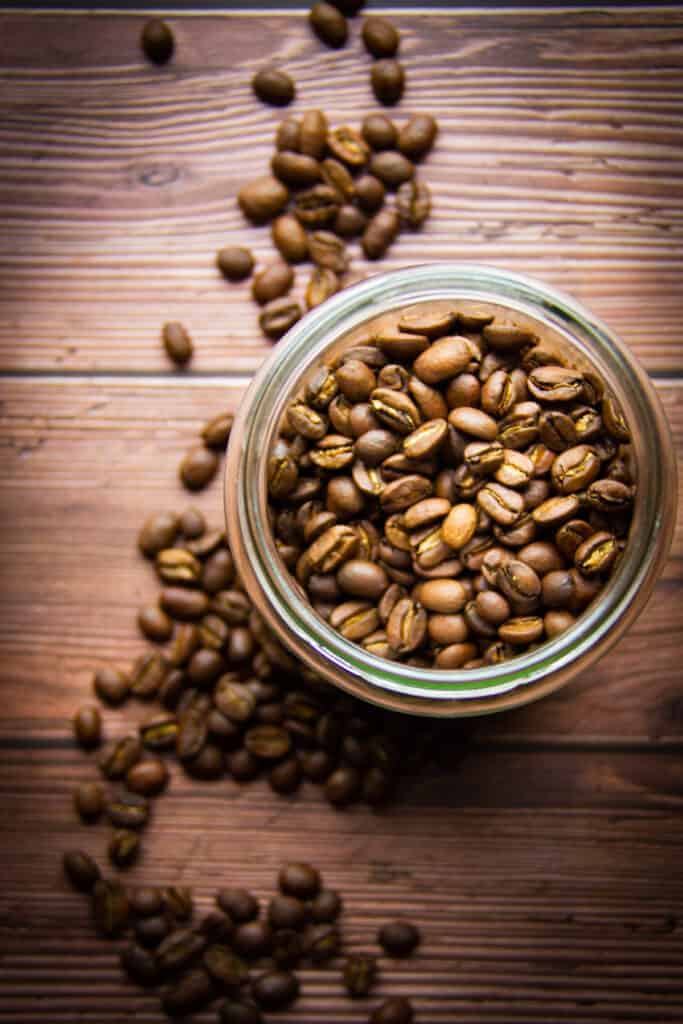 The Starbucks Coffee Wave
Starbucks came to town with their pretend Italian coffee and, as much as I like to make fun of them – rocked the coffee scene around the world forever. It proved to the world that people would pay more for a higher quality coffee (or at least think they're buying a higher quality coffee). This led to what's called the 3rd wave coffee revolution in which small artisanal cafés and roasters began to populate the developed world. Unfortunately, as a product of this also came the annoyingly unfriendly and rude hipster coffee barista.
Real Italian Coffee
When I moved to Italy my coffee preference changed again from their strict coffee rituals. In Italy, a cappuccino may only be enjoyed in the morning and the rest of the time it's espresso. If you order a big cup of coffee with cream and sugar in Italy they will look at you like you've lost your mind. One thing I loved about their coffee was it was perfectly normal to get a quick espresso at a bar without ever having to sit down. Espresso was actually invented in Italy to be made as quickly as possible. Still to this day I love a good espresso.
French Style Coffee
My next adventure was in Paris and we would drink A LOT of espresso in the restaurant to survive the sometimes 16 hour work days. Unlike Italy, it's fashionable to have a splash of cream in your petit café or also with a splash of milk. Like Italy, Parisians don't drink the large cup of coffee like we do in North America. They even have a funny name for the filter coffee – jus de chaussette which translates to "sock juice". Even though I love big coffees I still find this hilarious.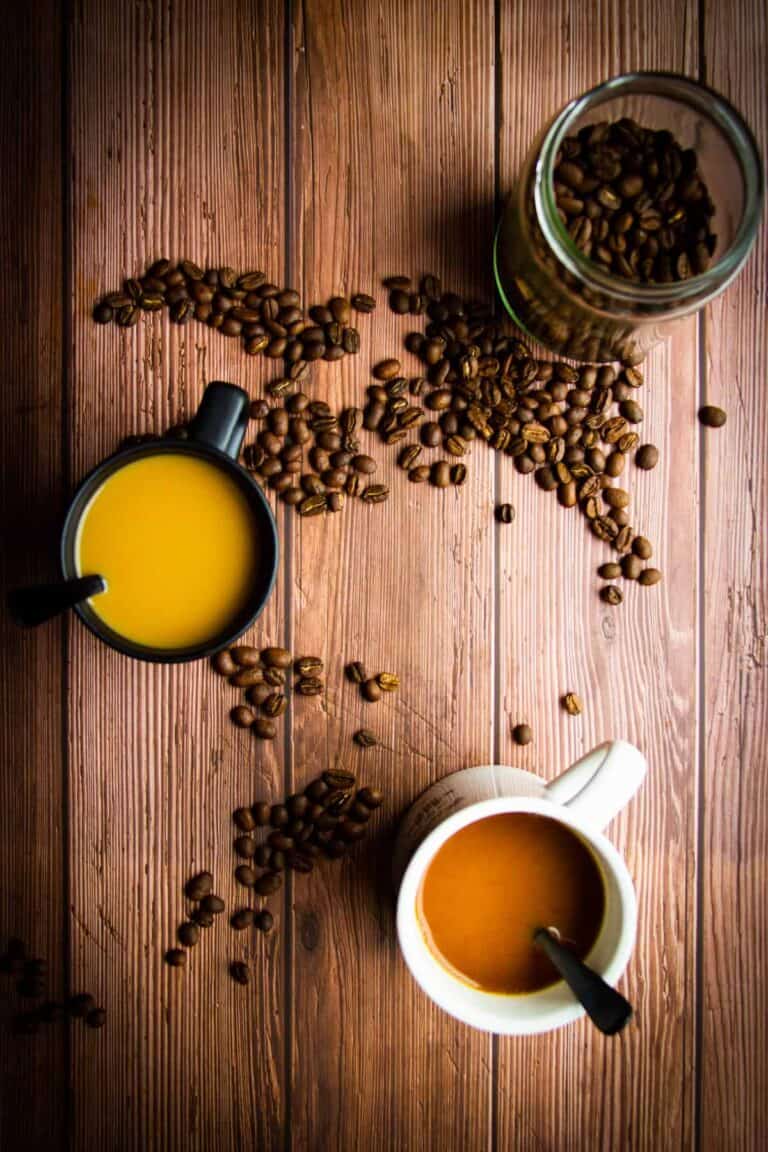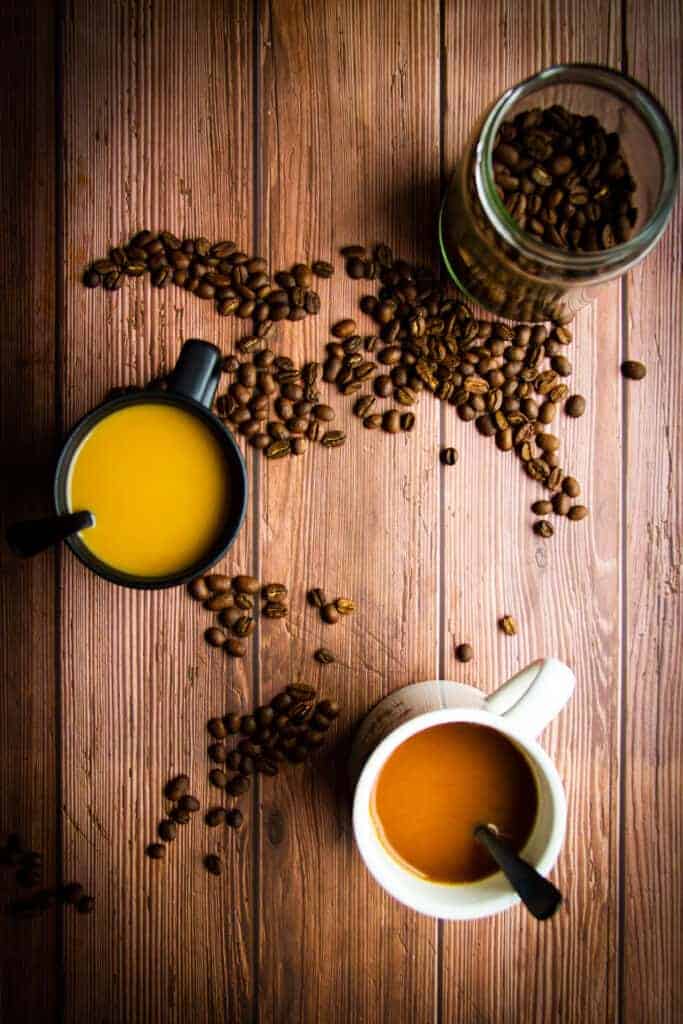 Dutch Style Coffee
And now, living in the Netherlands I've learned that the Dutch also have their own way of drinking coffee which is pretty similar to the North American style of coffee I grew up on. From my experience, most people here like a good filter coffee and this makes me feel at home. And what I love about the Dutch culture is that they love drinking coffee as much I do. The Dutch are some of the biggest coffee consumers in the world. The most popular drink here is the filter coffee, which when done right can be just as delicious as any Italian or French style coffee.
Every culture has their own way of enjoying coffee and I think that's awesome. Today I don't have a prefered style of drinking coffee, just more options to enjoy my favourite beverage.
What Makes Good Coffee?
Good coffee is like good wine. The most important factor for good wine making is what's called terroir. And that's basically the earth, the soil, the sun, the climate and various other elements that make one farm different to another. Like good wine needs good terroir, a strong terroir makes great coffee. 
As we approach the 4th wave of coffee, cafés and roasters look to find better ways to connect with the farmer and the specific coffee varietal to the final cup. This means paying the farmer more through direct trade and experimenting with new, rarer coffees varietals.


Coffee Books
If you're interested in learning more about coffee and some solid brew methods you must check out this book, The World Atlas of Coffee by James Hoffman. It's a great book filled with tons of useful information about coffee's history, brew techniques and tasting notes from all of the coffee regions. He's also got some great videos on his youtube channel that are very informative.
I've also read the large coffee book from Chef Ferran Adrià and to be honest, didn't really like it. To me it felt more like a giant advertisement for Lavazza with a bunch of boring articles on how to start a coffee business. I was expecting a lot more considering the price is over 100 euros.
Tips For How to Make Filter Coffee Perfect Every Time
Get a Digital Scale – The best way to ensure you are brewing properly is to be more accurate, and the best way to do this is with a digital scale. Try to find one with at least 1g increments. I use Heston Blumenthal's Salter scale which I absolutely love because it's accurate and light weight. Some scales meant for coffee even have brew timers included which is a nice addition but not necessary.
Grind Your Own Beans – Coffee stays fresh a lot longer when not ground. This is because there's more surface area in ground coffee making it go stale faster. The best method is to grind the coffee right before you need it.
A Good Grinder – A good grinder is necessary to achieve a great cup of coffee. That's why cafés and restaurants spend hundreds of dollars just for the grinder. I didn't really understand this until I started experimenting with making cold brew at home. I tried many times to make a good cold brew at home with my cheap hand grinder with not much success. When I asked my local café to grind the beans for my cold brew the difference was huge!
Buy the best grinder you can afford – it's just as important as your coffee machine, if not more. Although I haven't tried myself, I've heard really good things about this grinder from KitchenAid in the coffee forum.
Rinse the Paper Filter – Rinse the paper coffee filter before brewing to remove the slight paper taste from the coffee filter.
The Golden Rule
I've made a little walkthrough below on how to make filter coffee but the golden rule is 60g/L. So 1 cup of coffee (250ml) will need roughly 15 g of ground coffee. I like my coffee a little bit stronger so I bump it up to 18g for this recipe. You may have to do some experimenting to find the perfect brew for your taste. But experiment and have fun with it.
Brew Time & Contact Time
The time it takes for the water to pass through coffee grinds makes a big difference in the end result. If you just added all of the water at once then the coffee would be too weak as it passed through the coffee too quickly.
How Hot Should the Water for Coffee Be?
The temperature of the water should be just under a boil. Too hot and you can actually "burn" the coffee slightly and too low you will not get a very good extraction. The best and simplest advice is to wait 10 seconds after the kettle boils before pouring the coffee.
What is Blooming the Coffee?
It's a fancy word for the first addition of water to the grinds and where the coffee looks beautiful and foamy. There isn't actually much science to prove the usefulness of this technique. Still, it's definitely my favourite part in making the coffee.
Which Pour-Over Coffee Maker Should I Buy?
It doesn't matter too much as most pour-overs are pretty similar but here's few options.
V60 – I love the look of the V60 pour over but haven't had the chance to use one yet. They use specially designed paper filters which are different from the ordinary coffee filters.
The chemex – It's great for making bigger batches of coffee and also uses its own specific coffee filter which makes some of the cleanest tasting coffee. I currently don't own one but I used to, and it was blast making coffee with it. Plus it looks awesome sitting around the kitchen.
I'm currently using a pour-over coffee maker from Concept-art which is simple and does the trick.
This post contains Amazon affiliate links to recommended products.