I used to make really bad filter coffee.
Back then, I didn't think too much about it either.
I would grab my coffee filter, throw way too many spoons of stale pre-ground coffee into the paper filter, add the water way too fast and that was that – JOB-DONE!
Over the years my coffee ended up either too bitter, too weak and I was also wasting a lot of coffee. To counteract this I'd drown my coffee in loads of milk and sugar to mask the failed coffee.
But one day a coffee angel appeared by the name of James Hoffman. I bought his book and it completely changed the way I drink coffee.
How to Make a Perfect Cup of Filter Coffee
Here's how I make my filter coffee (recommended by coffee legend James Hoffman):
Grind your coffee beans into a medium grind (about the same size as castor sugar).
Bring the kettle to a boil.
Put the paper filter securely in your filter pour-over maker (V60 or Chemex). Pour some boiling water over the filter and let drain completely. This helps to remove the paper taste and also preheat your cup.
Discard the water from the cup and add 18g of coffee to the filter.
Set the scale to zero. Add 100g of water, just down from the boil to "bloom" the coffee. Wait for 30 seconds.
Add the rest of the water until the scale reaches 250g. Make sure to pour the water directly on the coffee instead of along the walls of the filter.
Once the water has decreased by a third, stir the coffee by gently swirling the filter. This helps to prevent the coffee from sticking to the edges of the cone.
That's it, enjoy your fresh cup of filter coffee!
Tips For How to Make Filter Coffee Perfect Every Time
Here are a few tips for making that perfectly balanced filter coffee at home.
Get a Digital Scale
The best way to ensure you are brewing properly is to be more accurate, and the best way to do this is with a digital scale.
Try to find one with at least 1g increments. I use Heston Blumenthal's Salter scale which I absolutely love because it's accurate and lightweight.
Some scales meant for coffee even have brew timers included which is a nice addition but not necessary.
Grind Your Own Beans
Coffee stays fresh a lot longer when not ground. This is because there's more surface area in ground coffee making it go stale faster.
The best method is to grind the coffee right before you need it.
A Good Grinder
A good grinder is necessary to achieve a great cup of coffee. That's why cafés and restaurants spend hundreds of dollars just for the grinder.
I didn't really understand this until I started experimenting with making cold brew at home.
I tried many times to make a good cold brew at home with my cheap hand grinder with not much success. When I asked my local café to grind the beans for my cold brew the difference was huge!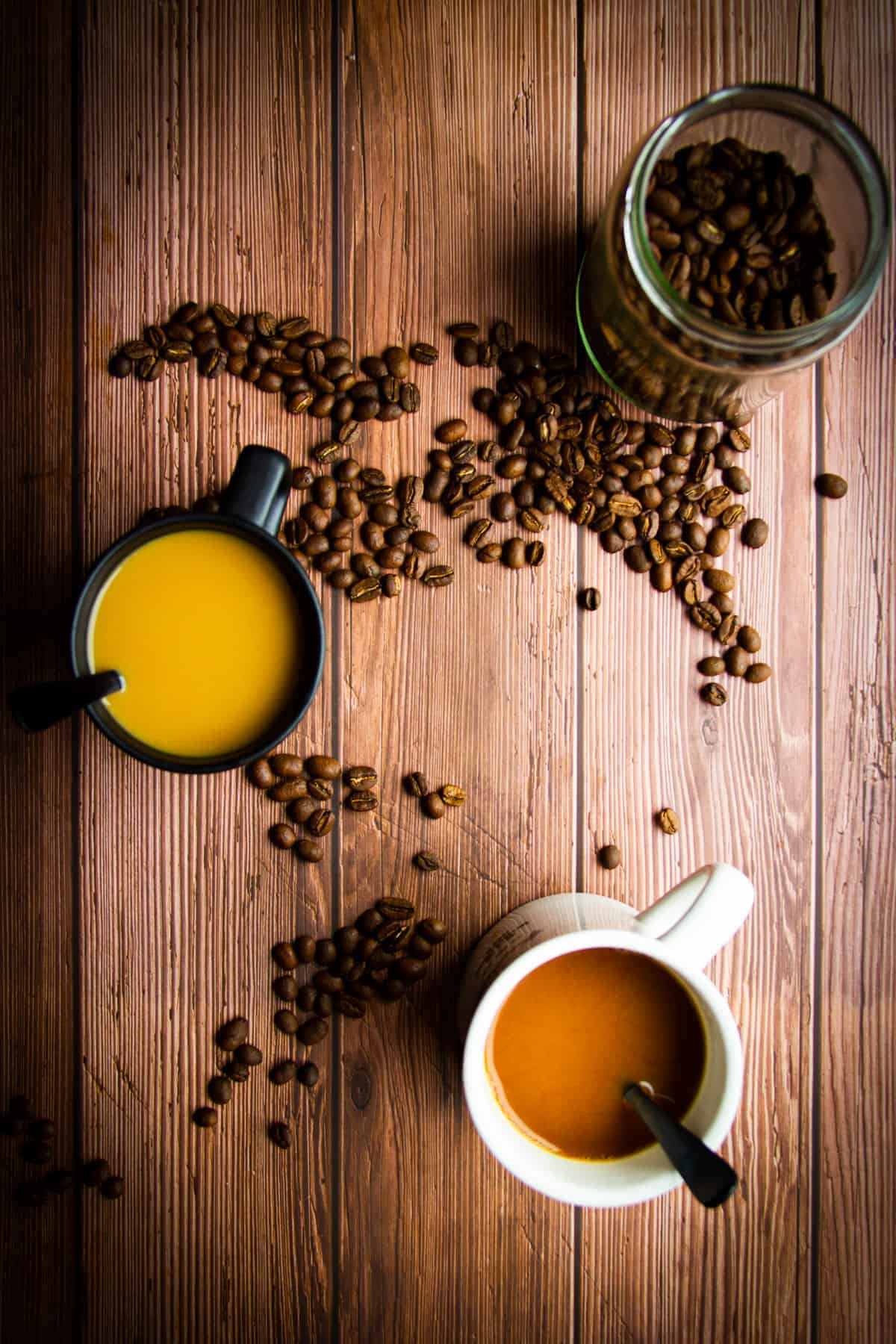 Buy the Best Grinder you Can Afford
A good grinder is just as important as your coffee machine, if not more. Although I haven't tried it myself, I've heard really good things about this grinder from KitchenAid in online coffee forums.
Rinse the Paper Filter
Rinse the paper coffee filter before brewing to remove the slight paper taste from the coffee filter. This also pre-heats the cup.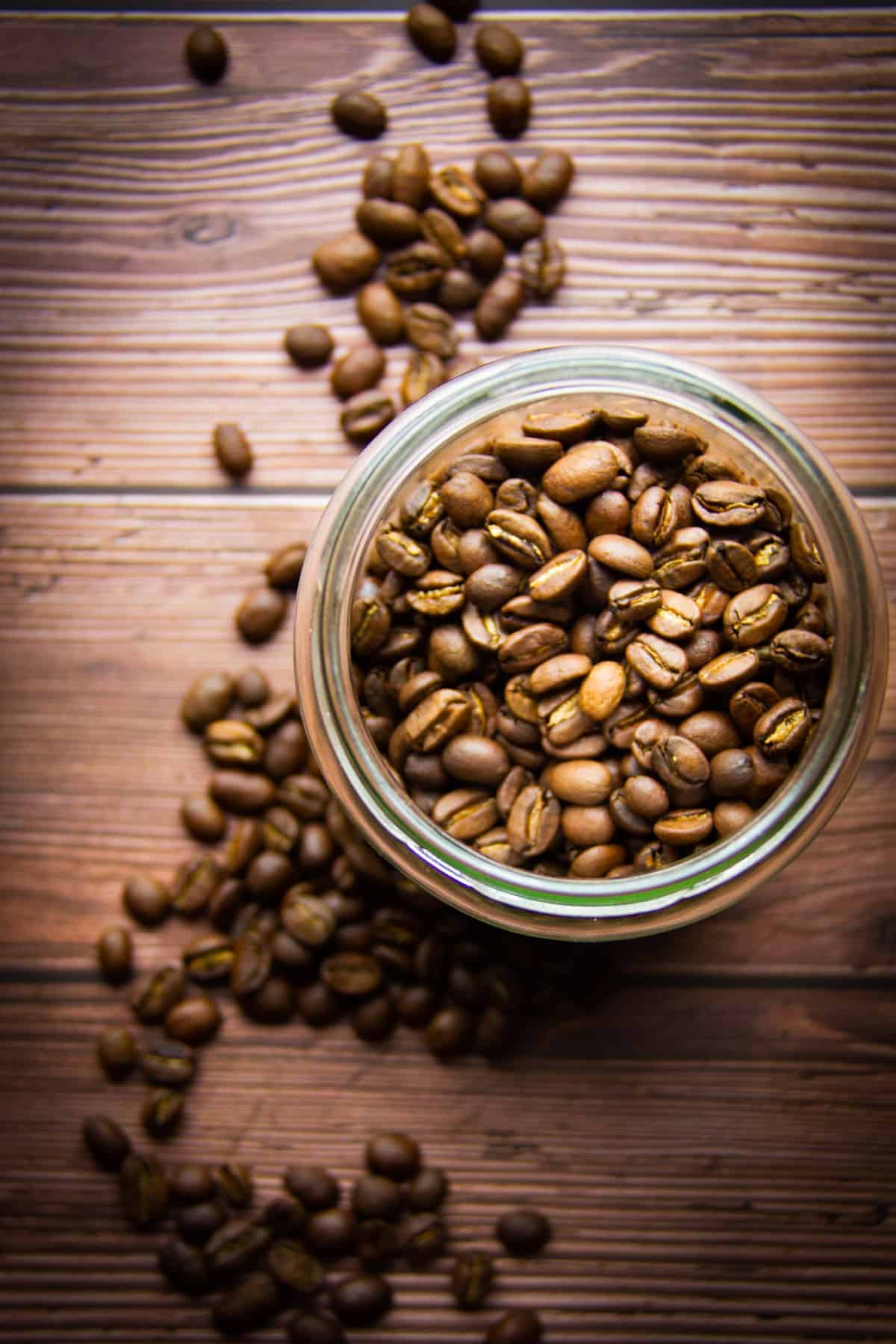 The Golden Rule for Making Filter Coffee
I've made a little walkthrough below on how to make filter coffee.
The golden rule is 60g/L. So 1 cup of coffee (250ml) will need roughly 15 g of ground coffee.
I like my coffee a little bit stronger so I bump it up to 18g per cup.
You may have to do some experimenting to find the perfect brew for your taste. But experiment and have fun with it.
Brew Time & Contact Time
The time it takes for the water to pass through coffee grinds makes a big difference in the end result.
If you just added all of the water at once then the coffee would be too weak as it passed through the coffee too quickly.
This is why it's better to pour the water in stages, so you slow down the water and don't dilute the extraction.
How Hot Should the Water for Coffee Be for Filter Coffee?
The temperature of the water should be just under a boil.
Too hot and you can actually "burn" the coffee slightly and too low you will not get a very good extraction.
The best and simplest advice is to wait 10 seconds after the kettle boils before pouring the coffee.
What is Blooming the Coffee?
It's a fancy word for the first addition of water to the grinds and where the coffee looks beautiful and foamy.
There isn't actually much science to prove the usefulness of this technique. Still, it's definitely my favourite part of making a fresh cup of filter coffee.
Which Pour-Over Coffee Maker Should I Buy?
It doesn't matter too much as most pour-overs are pretty similar but here are a few options I've tried and really liked:
V60 – I love the look of the V60 pour-over. They use specially designed paper filters that are different from ordinary coffee filters and make an extra clean tasting cup of coffee.
The Chemex – It's great for making bigger batches of coffee compared to the smaller V60. The Chemex also uses its own specific coffee filter which makes some of the cleanest-tasting coffee I've ever tasted. I currently don't own one but I used to, and it was a blast making coffee with it. Plus it looks awesome sitting around the kitchen.
I'm currently using a pour-over coffee maker from Concept-art which is simple and does the trick.
Try these Other Drinks!