These white sweet potatoes are slowly cooked over charcoal with butter and maple. I then grill them over the fire to give them a bit of smokiness and later finish them with a good sprinkling of sesame seeds. BUTTER and MAPLE, need I say more?
Try this recipe out the next time you fire up the grill and are looking for something other than the usual foil-wrapped baked potato.
White vs Orange
What's the difference between white sweet potatoes and orange ones? White sweet potatoes are a little less sweet than the orange variety and have a crumbly-like texture. The orange variety is generally fluffier and makes a nicer mash while the white variety is great for grilling and roasting.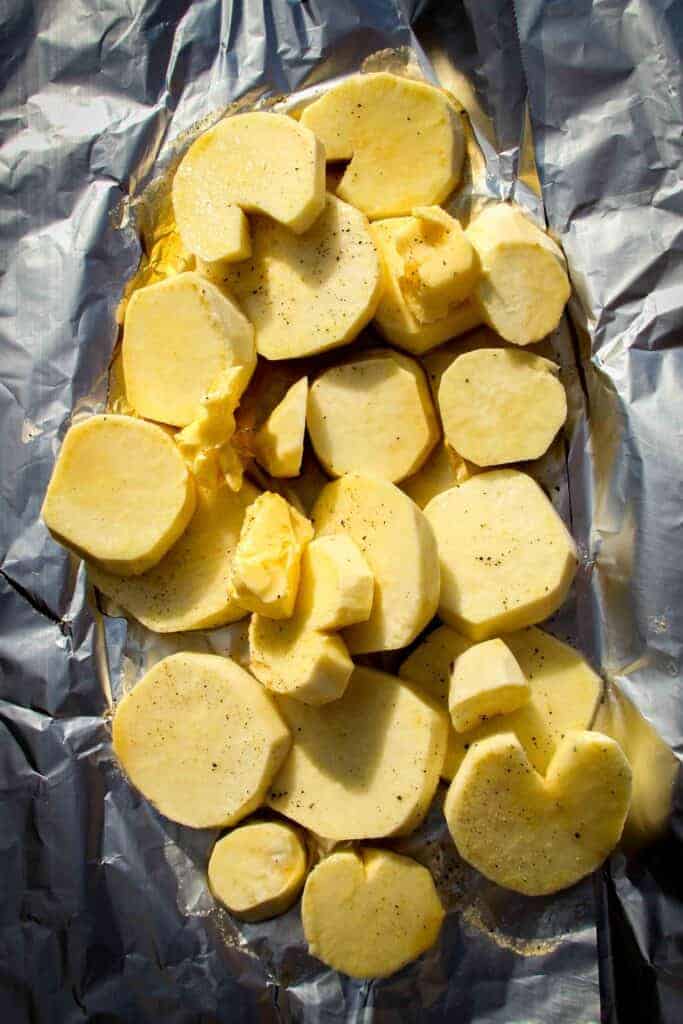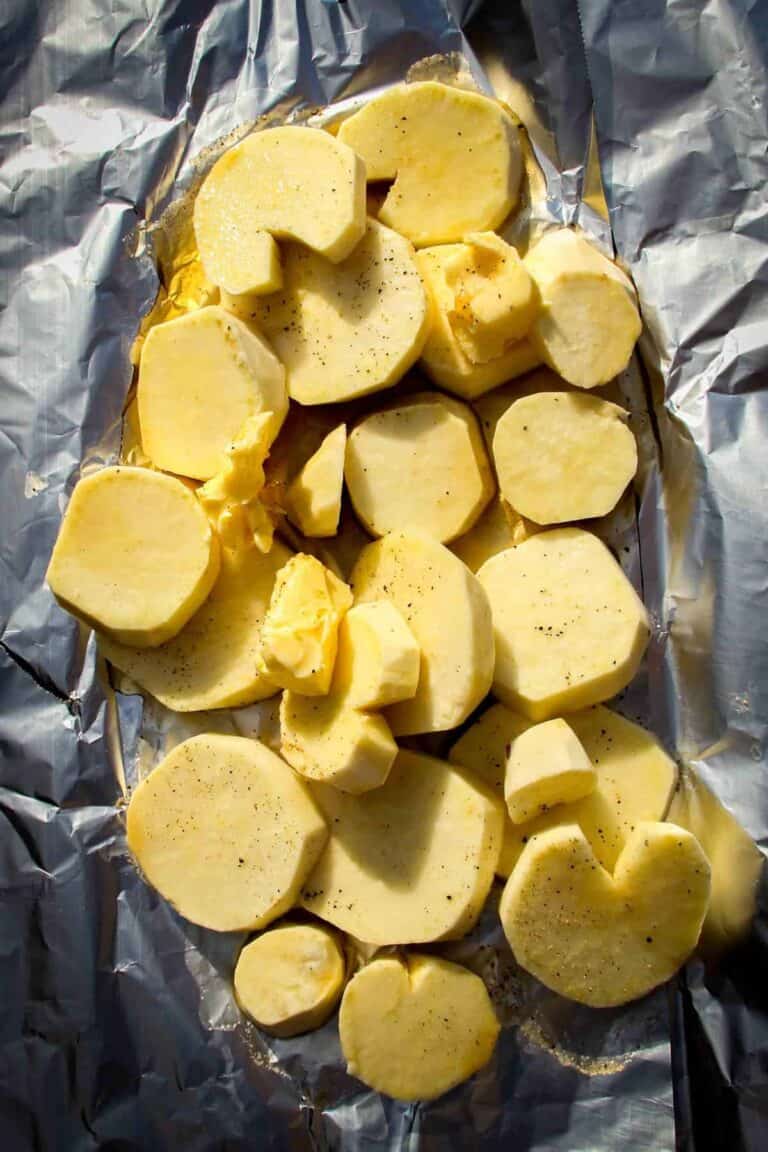 How Can I Make this Vegan?
I used butter in this recipe but you could replace the butter with olive oil or non-aromatic coconut oil to make a nice vegan alternative. 
You can also substitute orange sweet potatoes in this if you can't find the white variety, but I definitely prefer the white variety for this recipe as they hold their shape better.
More Smoker + BBQ Recipes
Is it time for new knives? Then definitely check out my ultimate guide to The Best High End Knife Sets and Why I'll Never Buy a Cutco Knife Set.