*THESE* roasted pepitas with chicken fat, cinnamon and cayenne are salty, crunchy, slightly hot, and so good they're almost addictive.
The chicken fat combined with the warm spices adds some nice wintery-autumn flavours that we just can't get enough of.
Plus, if you've got leftover chicken fat from roasting chicken bones for chicken stock, then these roasted pepitas are a great way to make use of that.
These roasted pumpkin seeds are dairy-free, gluten-free, keto and an awesome healthy snack to add to your snack drawer.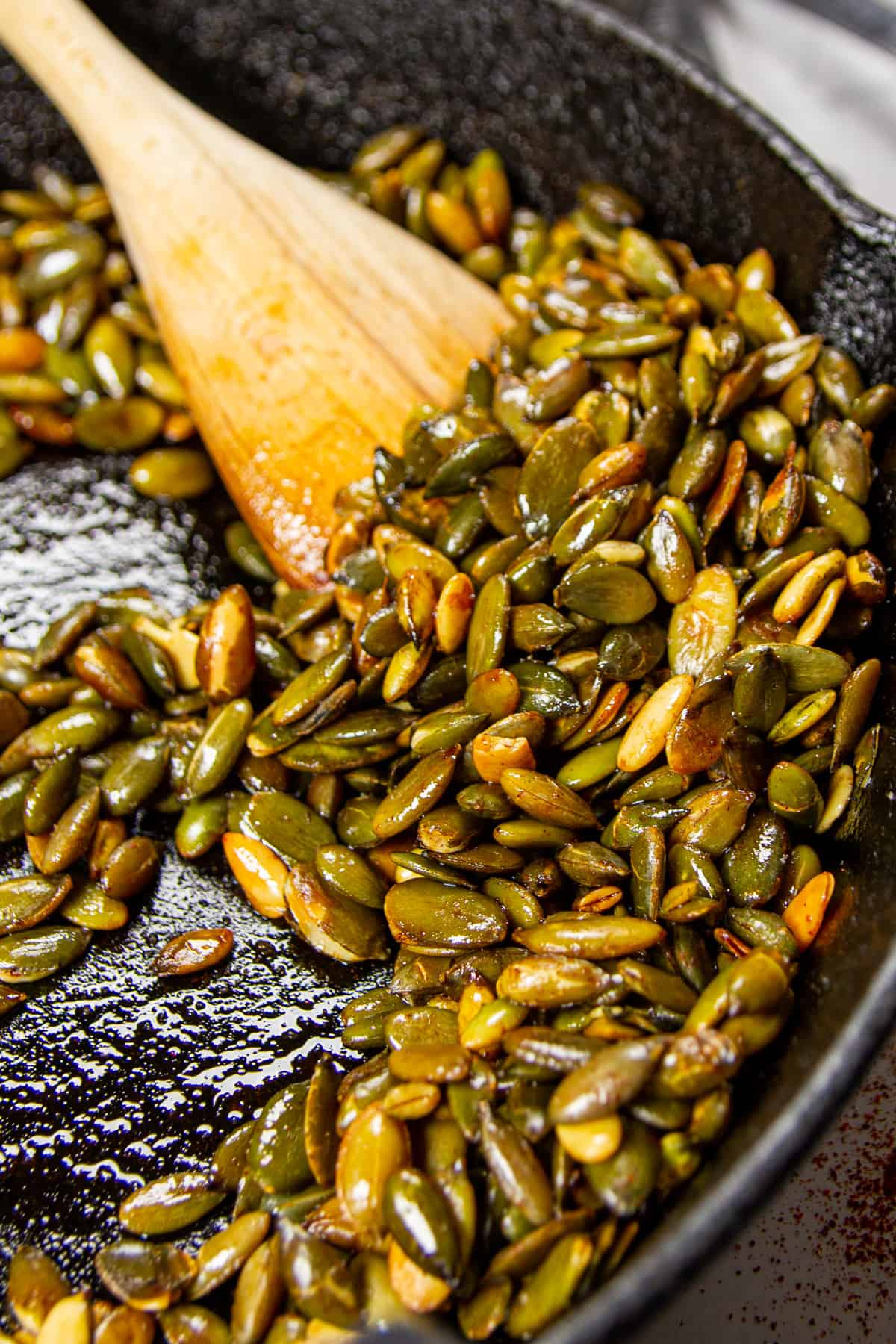 What are Roasted Pepitas?
Pepitas are essentially pumpkin seeds except they don't have a husk.
You've probably seen the cream-coloured pumpkin seeds which are common in pumpkins for carving. Although similar, pepitas are from a different variety of pumpkin that doesn't contain husks.
When you roast pepitas they become crispier with a stronger and more delicious roasted flavour.
What Can I Use Roasted Pepitas For?
They're great as a quick healthy snack on their own but here are a few other ideas:
Ingredients You'll Need
Chicken fat: I like to use rendered chicken fat for these because it adds a lot of flavour and is a good way to use up something I might normally throw away. You can also use butter or a high-smoke point vegetable oil for a vegan option.
Cayenne: A small amount of cayenne gives these roasted pepitas a little kick without knocking your socks off. Originally I wanted to use Aleppo chilli flakes in this recipe but they can be difficult to find so cayenne is the next best thing. Also, if you like it hotter, add more spice!
Cinnamon: A little cinnamon brings on the wintery-fall vibes and tricks your mind into thinking it's sweet.
Salt: When you add salt to these, this is when they become addictive!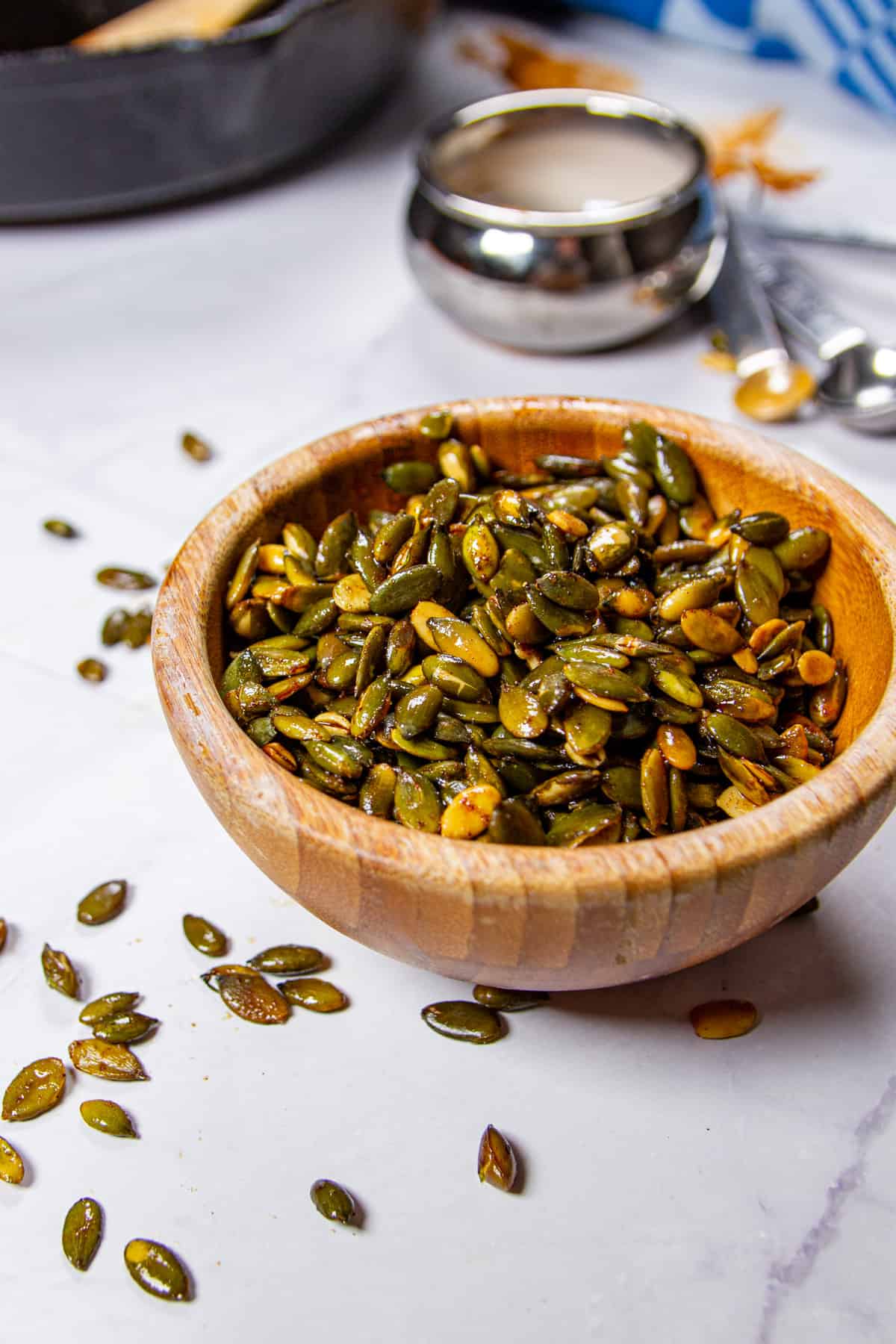 How to Make Rendered Chicken Fat
I'm using the rendered chicken fat that I get after roasting chicken bones for chicken stock.
To make your own rendered chicken fat:
Use either chicken wings or a whole carcass which has a lot of fat. Roast it in the oven on a baking tray for 45 minutes to 1 hour at 200°C/400°F.
Carefully pour the hot chicken fat into a pan or heatproof bowl and allow it to cool slightly.
You can keep this in a mason jar for up to 2 weeks in the fridge or freeze it for months.
How to Roast Pepitas Effectively
Set the oven to 375°F/190°C.
In a cast iron pan, melt the chicken fat over medium heat.
Add the pepitas, spices and salt. Stir and mix well.
Put the pan in the oven and roast for 5 minutes, then stir the seeds with a spoon and back in the oven for another 5 minutes or until medium brown and crispy.
Remove the seeds from the pan and let cool on a plate.
Crunchy Roasted Pepitas with Chicken Fat, Cinnamon and Chili
They're crunchy. They're salty. These roasted pepitas are cooked in chicken fat, chili and cinnamon for a healthy and addictively tasty snack. Dairy-free, gluten-free and keto.
Ingredients
125

g

pepitas

18

g

chicken fat

(about 1 tbsp)

¼

tsp

ground cinnamon

⅛

tsp

ground cayenne

¼-⅓

tsp

salt

(season to your liking)
Instructions
Heat the chicken fat in a cast iron pan over medium heat until melted.

Add the pepitas, spices and salt. Stir with a spoon and mix well.

Place the pan in the oven for 5 minutes.

Then stir the seeds with the spoon and put them back in the oven for another 5 minutes or until the outsides are medium brown and crispy.

Remove from pan and let cool on a plate.
Notes
Let the pepitas cool completely before storing a sealed container at room temperature. 
Nutrition
Calories:
216
kcal
|
Carbohydrates:
3
g
|
Protein:
9
g
|
Fat:
20
g
|
Saturated Fat:
4
g
|
Polyunsaturated Fat:
7
g
|
Monounsaturated Fat:
7
g
|
Trans Fat:
1
g
|
Cholesterol:
4
mg
|
Sodium:
148
mg
|
Potassium:
255
mg
|
Fiber:
2
g
|
Sugar:
1
g
|
Vitamin A:
31
IU
|
Vitamin C:
1
mg
|
Calcium:
16
mg
|
Iron:
3
mg
More Keto Recipes…
How to Toast Pecans
How to toast pecans with a simple, no-fail method plus a few delicious flavour ideas and a recipe for cinnamon + chili toasted pecans.
Check out this recipe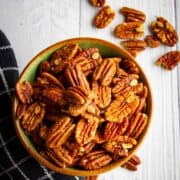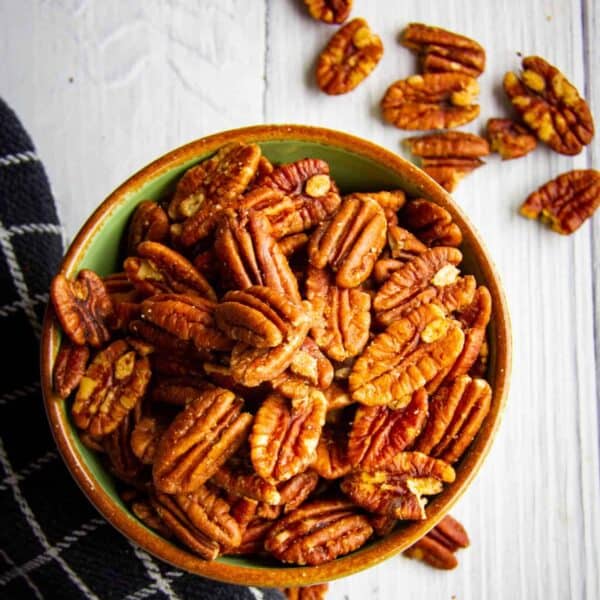 How to Roast Hazelnuts (And Peel Them)
A quick guide on how to roast hazelnuts with an easy trick to peel them.
Check out this recipe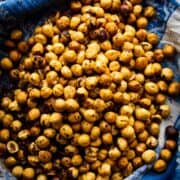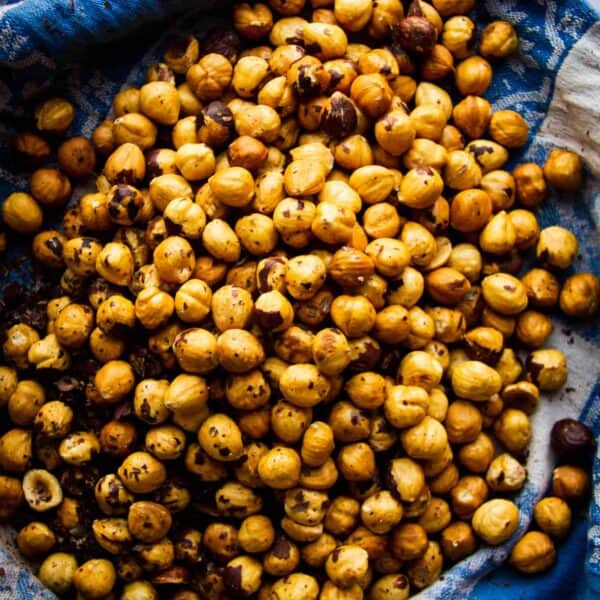 Ultra Comforting Keto Eggplant Parmesan – Melanzane alla Parmigiana
My ultimate recipe for a Melanzane alla Parmigiana a.k.a – a keto eggplant parm. This recipe doesn't use onions, breadcrumbs or flour making it suitable for keto, vegetarian and gluten-free diets.
Check out this recipe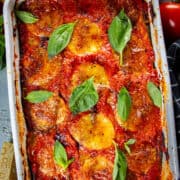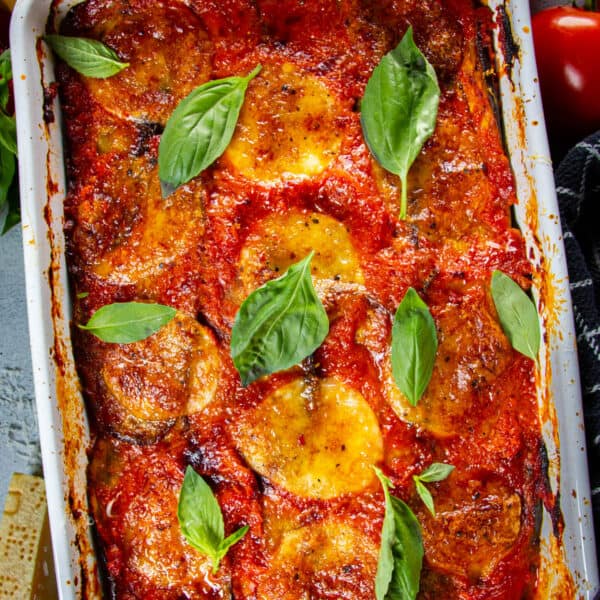 Crispy Roasted Brussel Sprouts with Banana and Fresh Lime
A rather wild side dish of crispy roasted Brussel sprouts with banana and lime that's vegan, gluten-free and definitely not boring.
Check out this recipe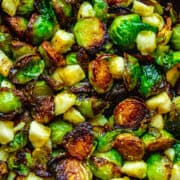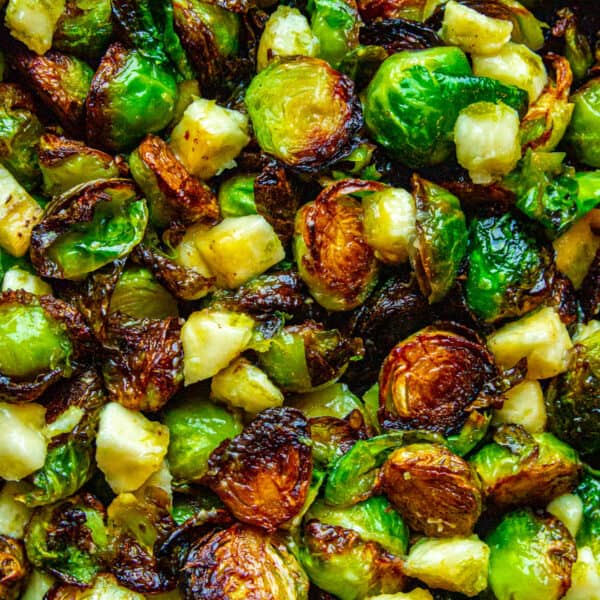 How to Cook Chestnut Mushrooms with Butter, Garlic, Parsley and Lemon
These chestnut mushrooms are cooked in loads of foamy butter and finished with fresh garlic, lemon and parsley.
Check out this recipe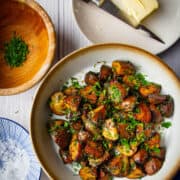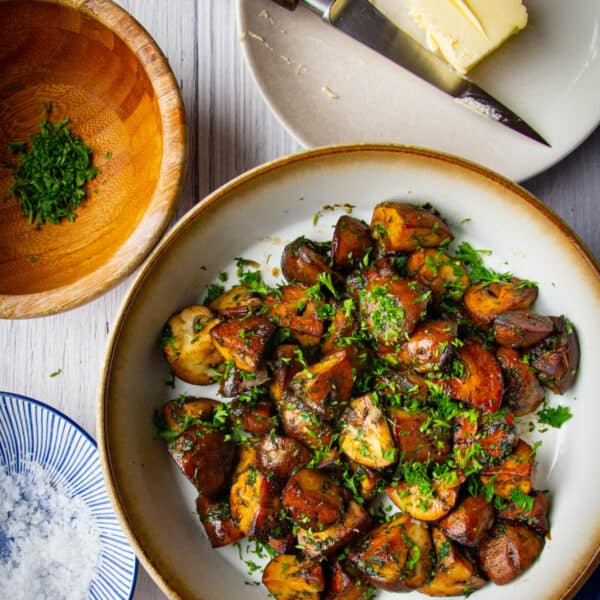 How to Season a Cast Iron Skillet Pan
A quick guide on how to properly season a brand new cast iron skillet pan with step by step instructions.