This is an extremely simple dish and that's why I love it. Zucchinis (or courgettes if you're in in the U.K and the Netherlands) are slowly cooked until they are broken down and only seasoned with a little bit of garlic, chili, lemon and salt and pepper. This delicious zucchini dip is cheap to make, easy, vegan and very healthy.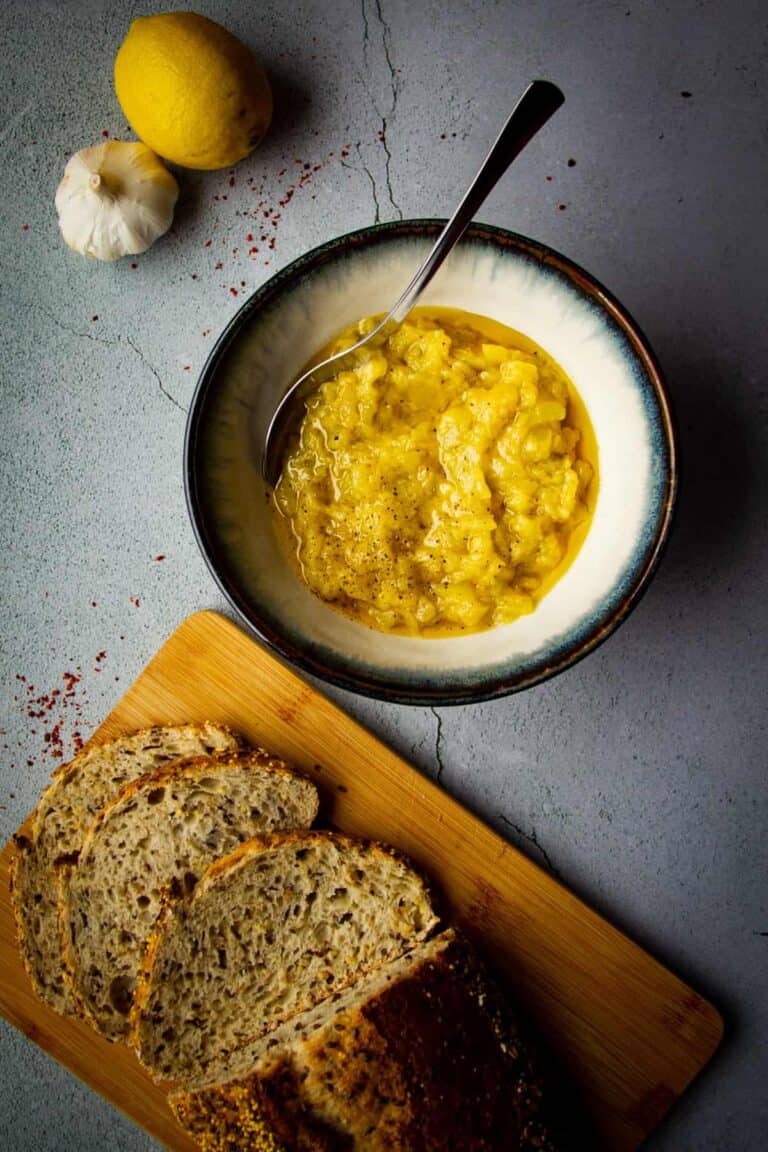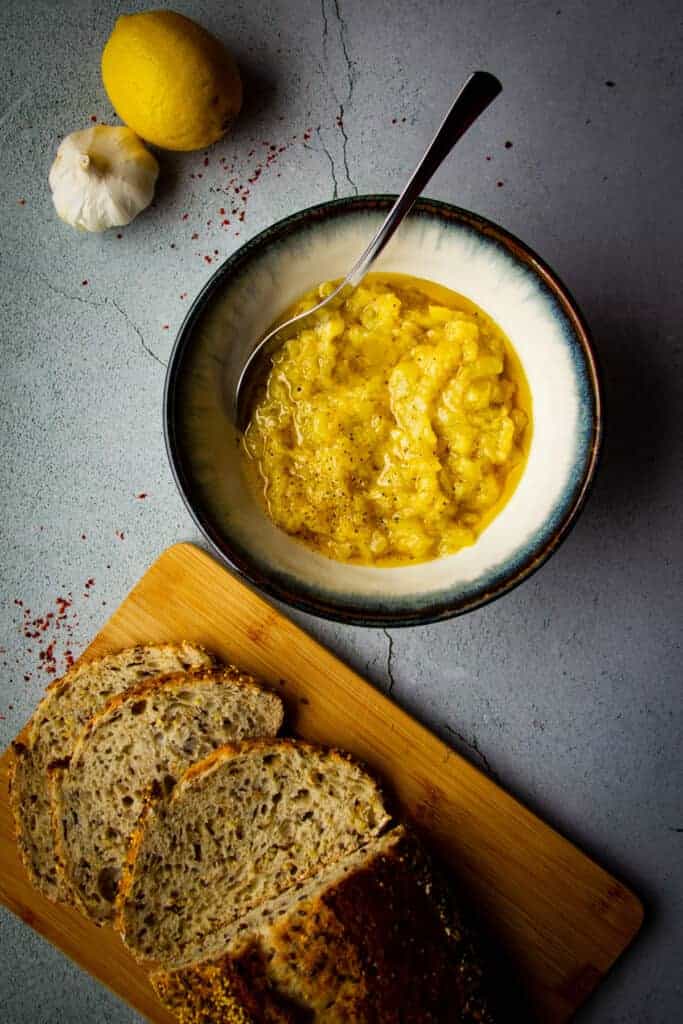 Why I Love This Zucchini Dip
Zucchinis have a very delicate flavour which is often covered up from other stronger ingredients. This dip is cooked with only garlic, chili, lemon and olive oil. That's it. The result is light, tasty and bursting with freshness.
Zucchinis are low-carb, low-calorie, and contain significant amounts of vitamin A, potassium and folate. I love zucchinis because they are versatile and always remind me of the start of summer with their peak season running from June to August.
New Avocado Toast?
One of the best ways to eat healthier is to incorporate some vegetables into your breakfast. This zucchini dip is great cold and spread over some multigrain toast in the morning with a couple of soft boiled eggs. It's so good it could be the new avocado toast, and it's also way cheaper! Making this dip is time effective because you can make a big batch and have it ready to go for the week in your fridge.
This is also a great way to reduce the meat in your diet which can be better for you and better for climate change. Two awesome benefits and all you have to do is swap the breakfast ham for this tasty spread.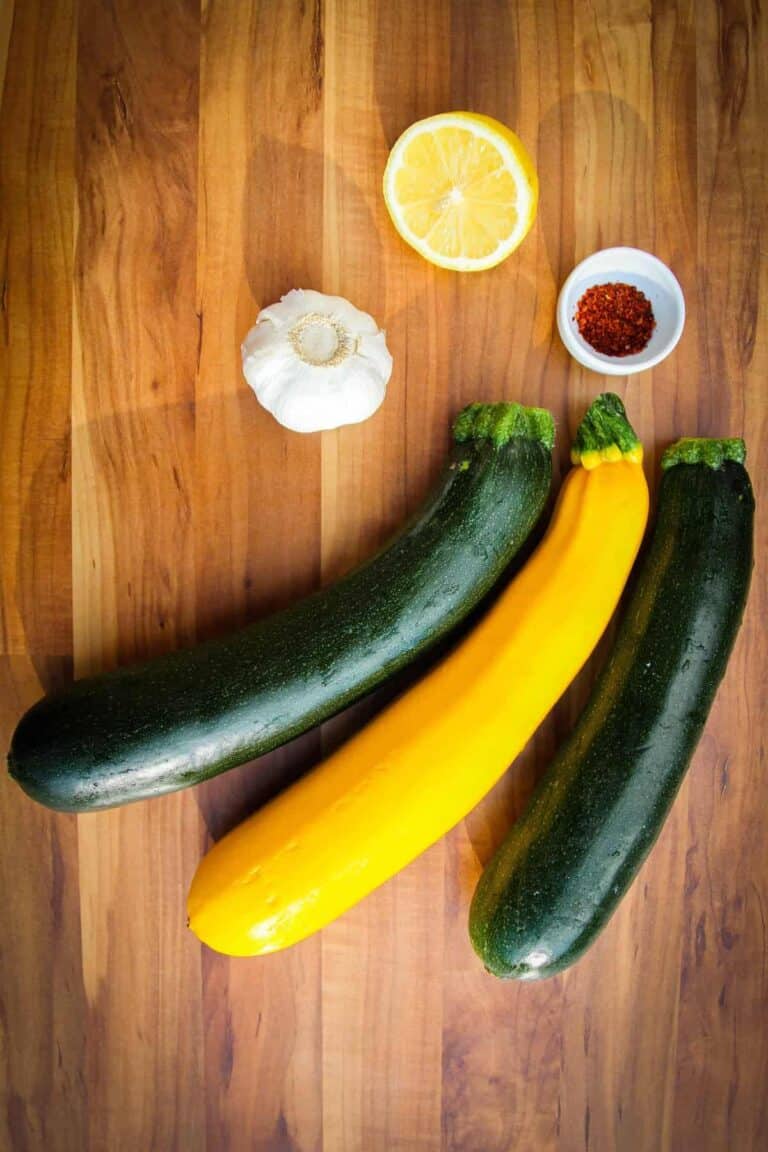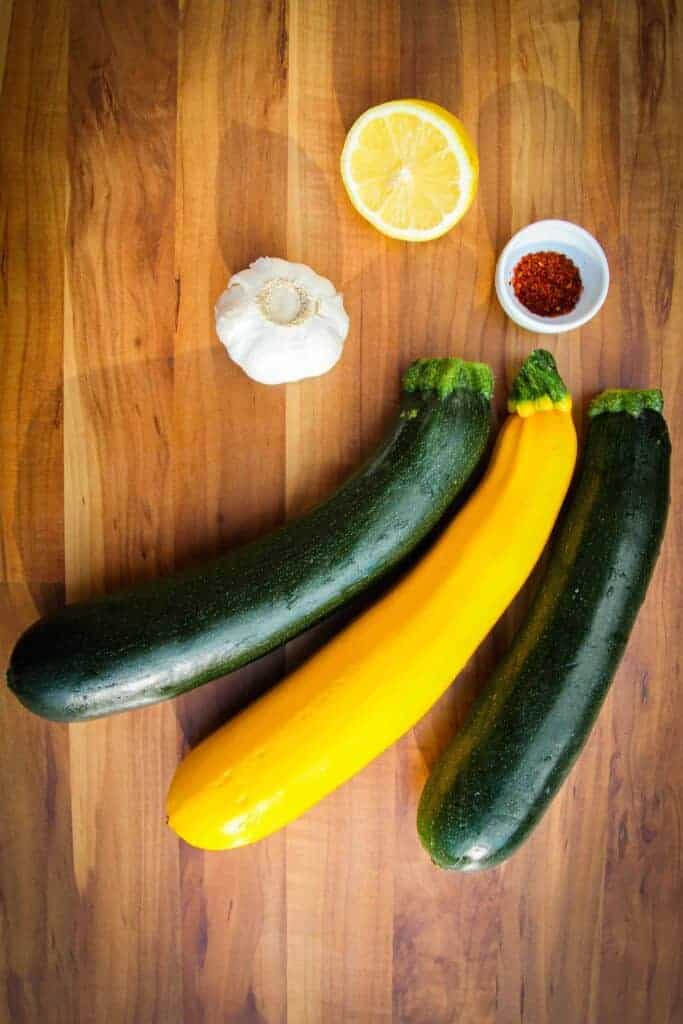 What Can I Use it For?
Add a few tablespoons of yoghurt and it's a healthy chip dip
Makes a nice sauce for salmon
Perfect on toast
Try This…
Add a bunch of fresh chopped basil at the end to freshen it up
Add some tahini and yoghurt to make a richer dip
Try with a pinch of sumac or coriander spice at the end
Recommended Tools for the Zucchini Dip
Instant Pot – This automatic pressure cooker works great because it's really quick to prepare and you don't have to worry about stirring the pot constantly. I
f you don't have an instant pot, I've included a stove top method below.
This post contains Amazon affiliate links to products I recommend.